Experience of a Lifetime at the Homestays in Spiti Valley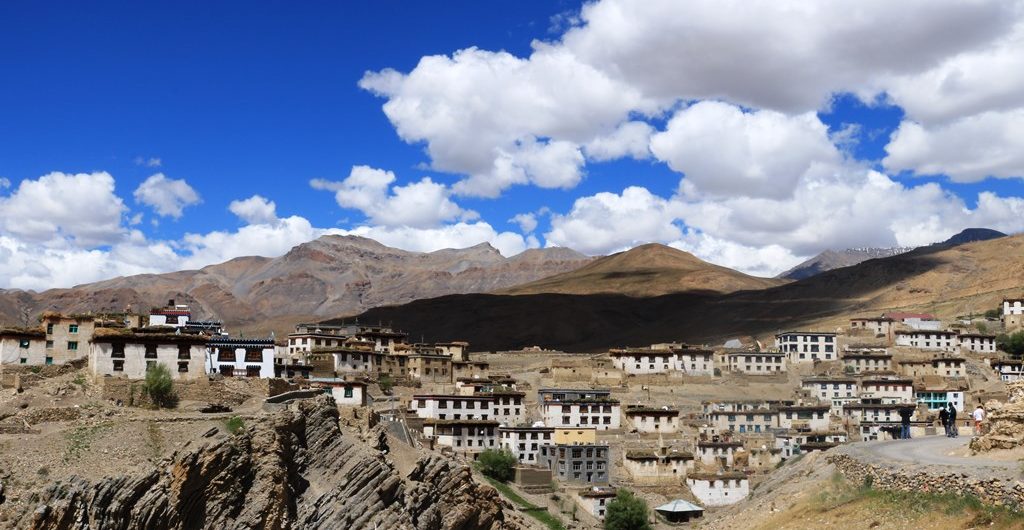 I am a happy-go-lucky person, who loves reading, writing and travelling. Gardening and good food are the other things that I am passionate about. My motto in life is simple, "Love what you Do and Do what you Love".
Latest posts by Meenakshi (see all)
The desert mountain valley of Spiti in Himachal Pradesh is as much an ideal destination for adventurers as it is for the solitude seekers. Nestled high up in the Himalayan Mountains, the scenic Spiti Valley presents wonderful opportunities for moderate to difficult trekking expeditions as well as Jeep safaris. However, those who wish to stay away from such adrenaline-pumping activities and spend their time peacefully exploring the region should opt for a homestay experience. This can be done at any of the six villages of Spiti, namely Demul, Langza, Dhankar, Kibber, Lhalung and Komik. On an average, each of this village has up to three homestays with each having one guest bedroom that can accommodate one or two people. These homestays are basically village homes, with one of their portions converted into comfortable guestrooms. These have been developed by the locals to generate an alternative and sustainable source of income for themselves.
Most travellers who have been to Spiti recommend staying with a local family in order to learn about their ancient, cultural lifestyle, which interestingly has not changed for more than a thousand years. Another reason for this recommendation is the scenic vistas one can enjoy from these homestays, especially the fertile green crops with snow-clad mountains in the backdrop. To enjoy the most of this homestay experience, the best time to come here is from May to October, when the days remain warm and the nights become pleasantly cool. The best part is during this period, snowfall is rare; something which this region experiences heavily in winters.
Homestay Facilities
The guestrooms on offer at these homestays are kept properly clean, brightly coloured and decked with local handicrafts. They feature traditional type bedding with comfortable mattresses that are placed on the floor. The blissful feeling of waking up and looking at the beautiful environs outside simply cannot be described in words.
Since these homestays are isolated rural homes, much should not be expected in terms of modern comforts; amenities are more of basic and minimal nature. On request, a bucket of hot water is provided for bathing while toilets are supposed to be shared with the host family. Laundry and telephone services may or may not be available, while electric supply tends to be irregular.
Activities
As a guest at these homestays, one can get involved in the day-to-day activities of the villagers, such as farming and animal herding. Those interested can also take cooking classes from the homemakers.
Food Delights
Another wonderful reason for staying with the locals is that one gets to eat the delicious home-cooked food. The local cuisine, having partly inherited from the Tibetan kitchens, includes mouth-watering Thukpa, Momos, Kyu and Thenthuk. In addition to these, larger Indian cuisine of roti, rice and their accompaniments also find a place in the local cuisine.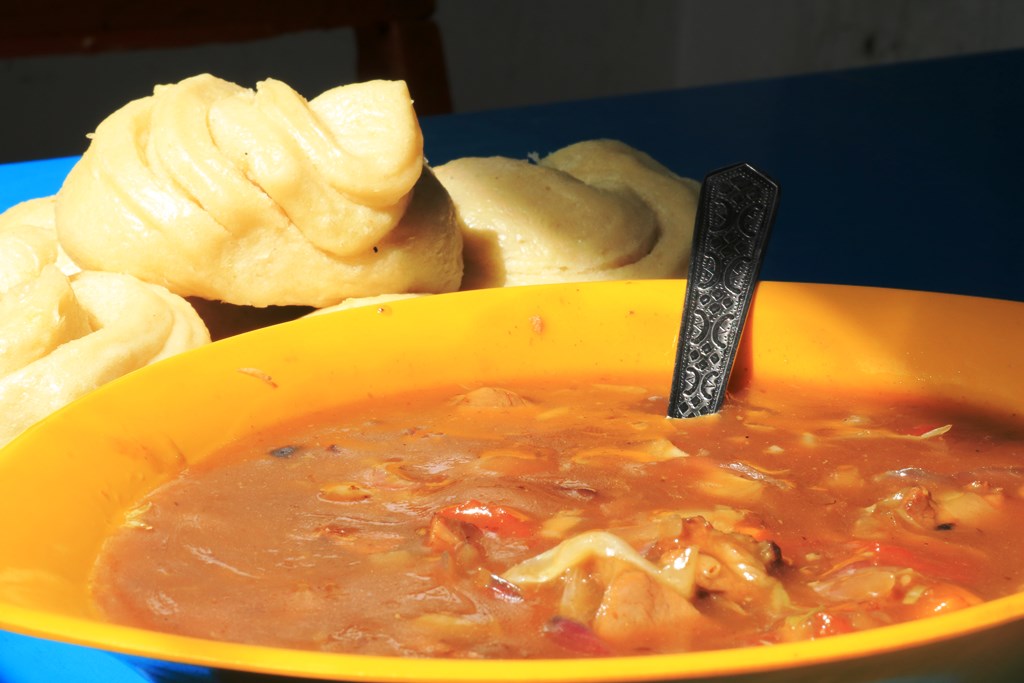 During special occasions, social gatherings and festivals, local alcoholic drinks like Arak and Chang are a must. Other beverages that are common in this region is milk tea, sweet lemon and Chaza, which is a kind of salted tea made from Yak butter.
Fun-filled Experiences in Spiti
Life in the Spiti Valley is quite tough, but that does not affect the spirit of the locals in any manner. This can be seen in their celebrations, which includes eating, drinking, singing and dancing together by the whole community. Festivals, weddings and births are celebrated with full vigour by the respective village communities, and being able to witness it is in itself a wonderful experience.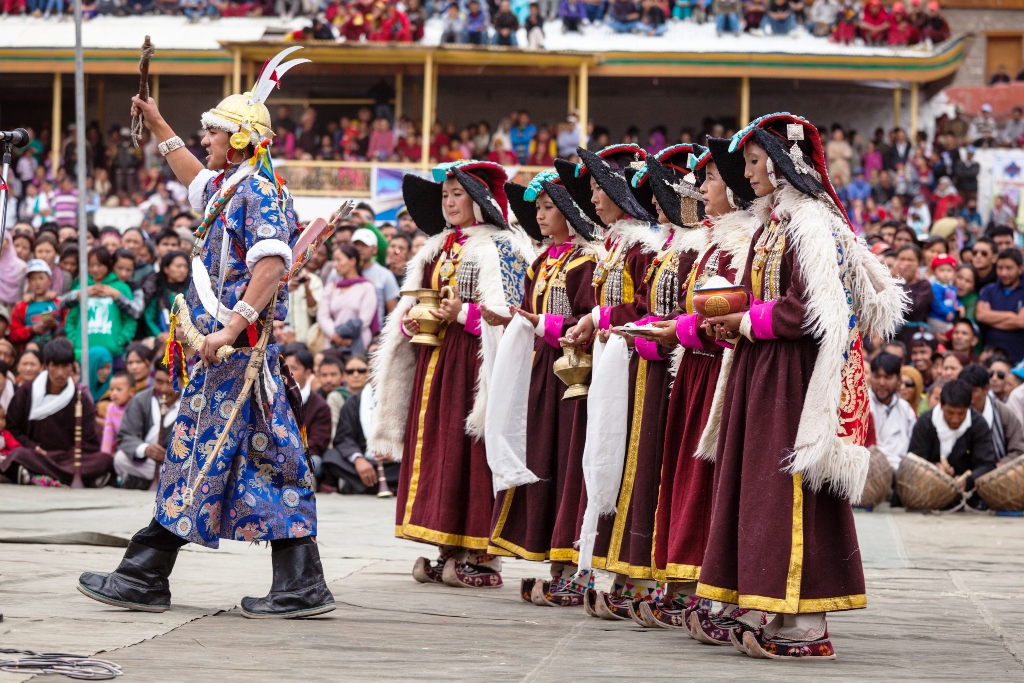 Music and dance are an integral part of the lives of Spitians. Most monasteries in the region hold masked dance performances during special festivals. Two of the popular dance forms of Spiti are Shunto and Shaboo. The former is performed by men in praise of Lord Buddha while the latter is performed during most festivals. Another popular dance of the region is the 'Snow Lion' or locally known as Singhi, which is performed by the locals for peace and prosperity. The artists and musicians from the villages of Demul and Lhalung are quite famous for their cultural performances.
Places of Interest
While staying at the homestays and learning the local lifestyle, there is so much more to do, such as visiting the local places of interest. Let's find out more about these villages and what do they have in offer in terms of sightseeing.
Kaza – Kaza, the largest township in the Spiti Valley and Lahaul Valley, is home to crystal clear rivers, snow-clad mountains and streams. It serves as the base camp for many popular trekking and mountaineering expeditions in the region. Some of the most famous gompas and monasteries of Himachal Pradesh are located in Kaza; the most popular amongst them being Tabo Monastery and Sakya Tangyud Monastery. Kaza can be reached from the Lahaul Valley and Kinnaur Valley, with the former being accessible only in summers. Staying at a homestay in this village offers a great opportunity to interact with the local population, indulge in adventure sport and find peace at the revered monasteries.

Langza – This picturesque village, which is surrounded by snow-clad peaks and green pastures, is home to some ancient buildings and monasteries that are worth visiting. It lies at an altitude of more than 4400 m above sea level. Pre-dominantly, an agricultural-dependent village, Langza is also known for its carpets, shawls and vessels; something that can be brought back as souvenirs.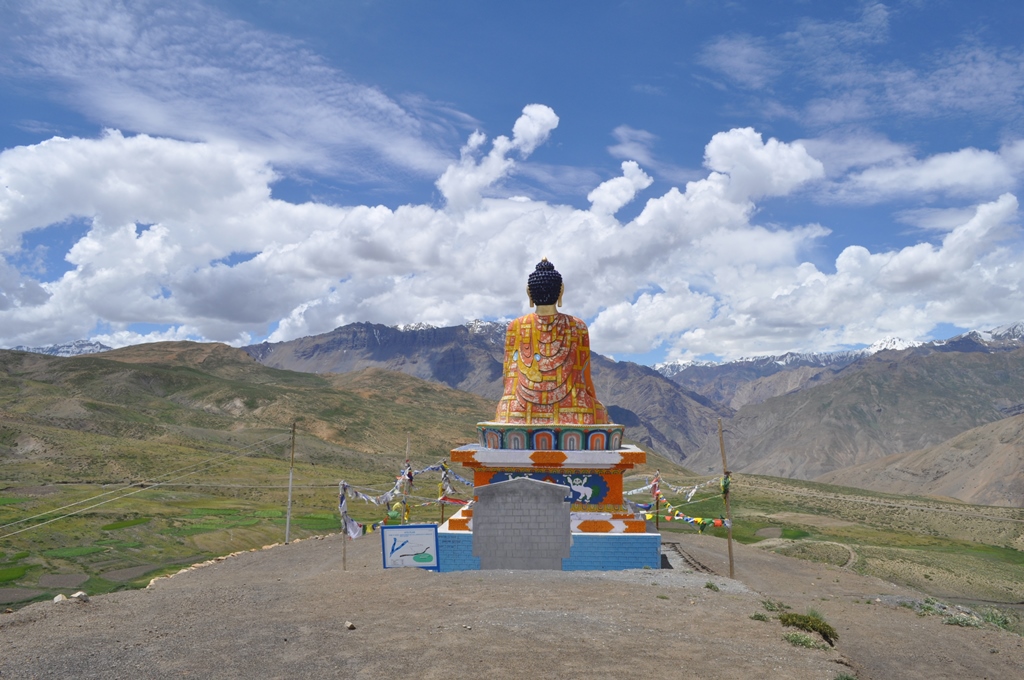 Summers is the time when visitors get a chance to visit this village as during winters, the heavy snowfall and cold weather is simply unbearable. The most famous attraction of Langza is the statue of Lord Buddha that overlooks the valley. The mud houses and an ancient monastery in the village are also worth exploring. Mountaineering and trekking are two adventure activities that can be really enjoyed here.
Demul – Located at an elevation of approximately 4320 m above sea level, the village of Demul can be reached by road from Komik via Lidang. There are not more than 35-40 houses in the village and a few of them have homestay facilities for enthusiasts on a trekking expedition in the valley.
Komik – Home to the famous Komik Monastery, the village of Komik has only about 50-60 houses. During winters, this village is completely cut-off from the rest of the world owing to heavy snowfall; the temperatures go down as low as -30 degree Celsius. Besides paying a visit to the Komik Monastery, staying at the house of any of the local families can be an enriching experience for anyone.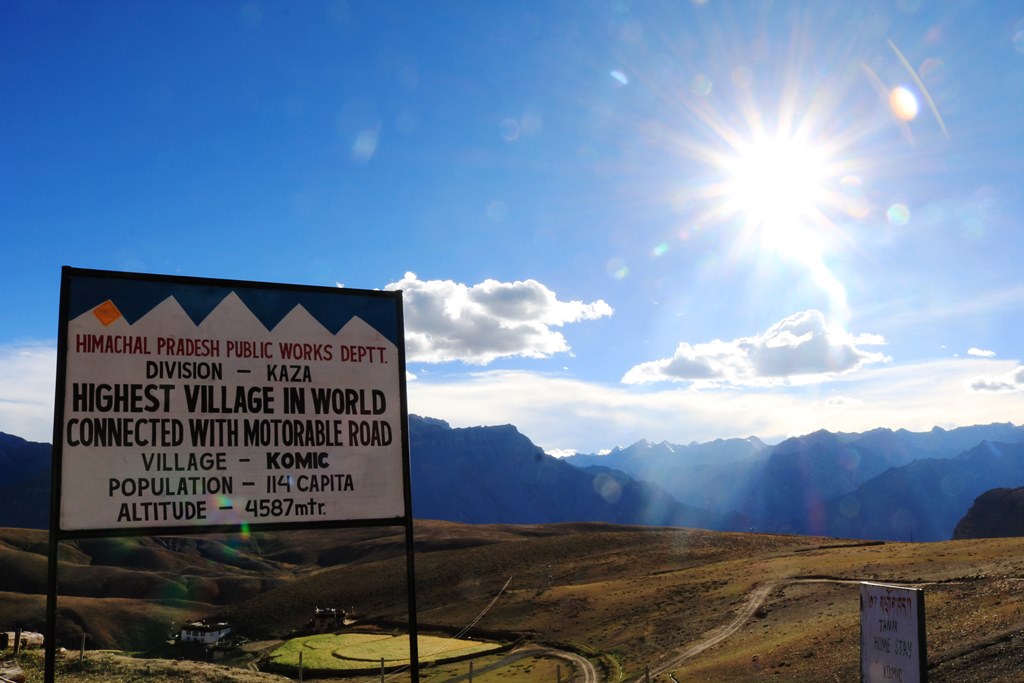 Dhankar – This village, at an altitude of 3894 m above sea level, was once the capital of the Spiti Valley. It lies between the villages of Kaza and Tabo. The most prominent place of tourist interest in this village is the Dhankar Gompa. Besides this religious place, one can head to the Dhankar Lake to spend some time in solace. There are about 60-odd families living in this village, who are known to offer homestay facilities for tourists.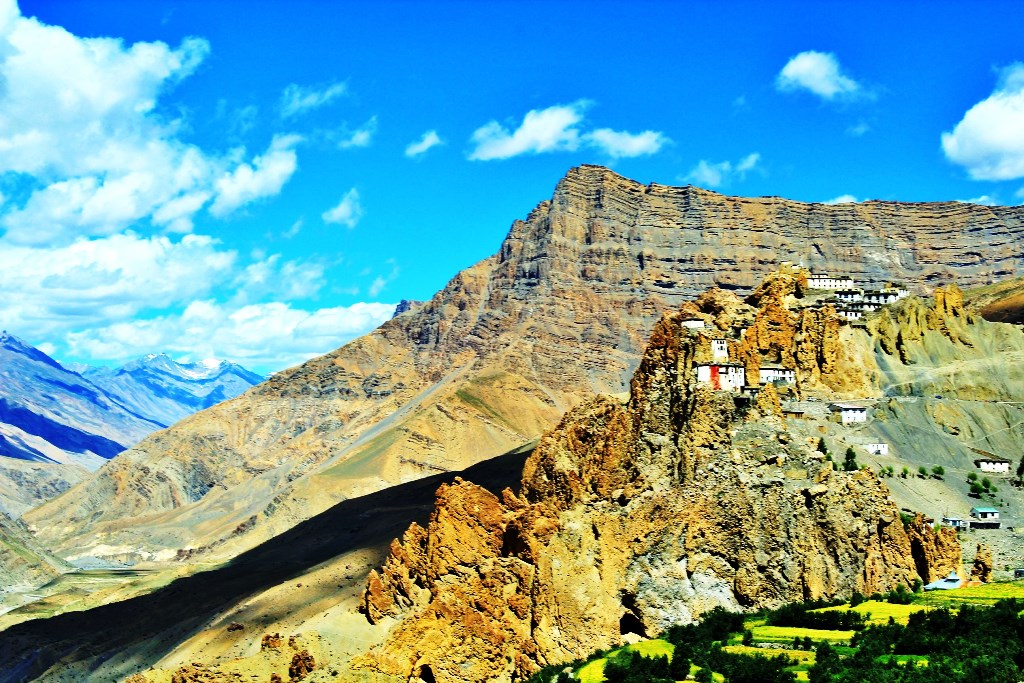 Kibber – Considered among the highest motorable villages in the world, Kibber is famous for its snow-capped mountains and revered monasteries. It lies at an altitude of more than 4328 m above sea level and is home to about 80 families. The most important attraction of this village is the beautiful Key Monastery, which is among the most revered Buddhist centres in India. Apart from the monastery, one can visit the Kibber Wildlife Sanctuary to witness the fauna of the Spiti Valley, which includes red fox, ibex, blue sheep, Himalayan wolf, Tibetan wild ass and the snow leopard, among others.
Lhalung – Located at an elevation of more than 3658 m above sea level, the village of Lhalung consists of about 45-50 homes. The major attraction to visit in this village is the Golden Temple or Sarkhang. It is among the oldest monasteries in the Spiti Valley.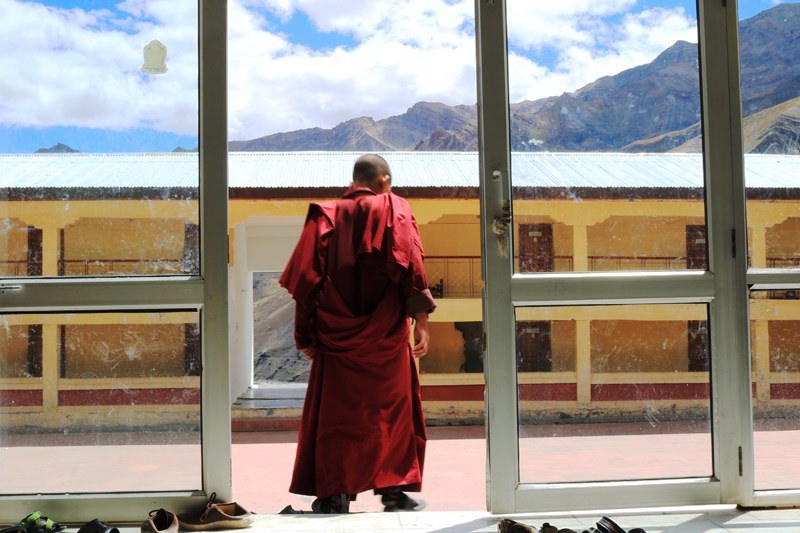 So, if you are planning a trip to the Spiti Valley, it is highly recommended to choose for homestays over hotels. It is probably the best way to explore and discover about the picturesque Spiti Valley and its wonderful people.