Top Destinations for Solo Travel in India

I am an ardent foody, who likes travelling. In my free time, I blast my ears with good-quality Heavy Metal. Watching culinary shows, writing songs, playing drums, guitar and keyboards, playing cricket and singing consume much of my leisure time.
Off late, have you been cancelling your holiday plans because everyone around you is too busy to accompany you on the trips? Then, it is high time that you stop postponing your plans and do what you have only imagined in your thoughts all these years – solo travelling. At first, the whole idea of travelling alone might give you a few jitters, but trust me, as you start thinking more about it, all the doubts and negative thoughts would simply fade away. And, once you clear that stage, you are ready for the adventure called Solo Travel. But before you embark on such a trip, first you need to decide on your destination. So, read on and know about some of the top destinations in India, where you can travel completely on your own.
Coorg
Coorg in Karnataka can be one of your options as it is a year-round destination. Since this scenic hill station enjoys a mild weather across the year, it attracts hordes of leisure travellers. Besides its rich flora and fauna, there is much to explore in this town, especially Iruppu Falls, Abbey Falls and Cauvery Nisargadhama. Once you have explored its natural attractions, you can visit its historical and religious sites like Madikeri Fort, Bylakuppe Temple and Omkareshwara Temple. Reaching here is never an issue as it well connected with the rest of the country. The best way to come here from the cities of Mysore and Bangalore is by regular bus and taxi services that are available at regular intervals.
Varanasi
Another destination that could interest you is the holy city of Varanasi, which is also known as Banaras. Situated on the banks of the sacred river Ganga in Uttar Pradesh, this city has deep associations with not only Hinduism, but Buddhism and Jainism as well. Some of the most revered Hindu temples in the country are located here, such as Kashi Vishwanath Temple, Sankat Mochan Hanuman Temple and Durga Temple. Another famous aspect of the city is its ghats or embankments, where thousands of pilgrims perform ablution ritual on a daily basis. Some of these ghats also serve as the cremation sites for the dead; it is believed that those who are cremated here find salvation after death. There are other attractions in the city that are also worth a visit, namely Jantar Mantar and Ramnagar Fort. Since it is among the important cities of North India, reaching here from across the country is quite easy; courtesy railways, roadways and airways.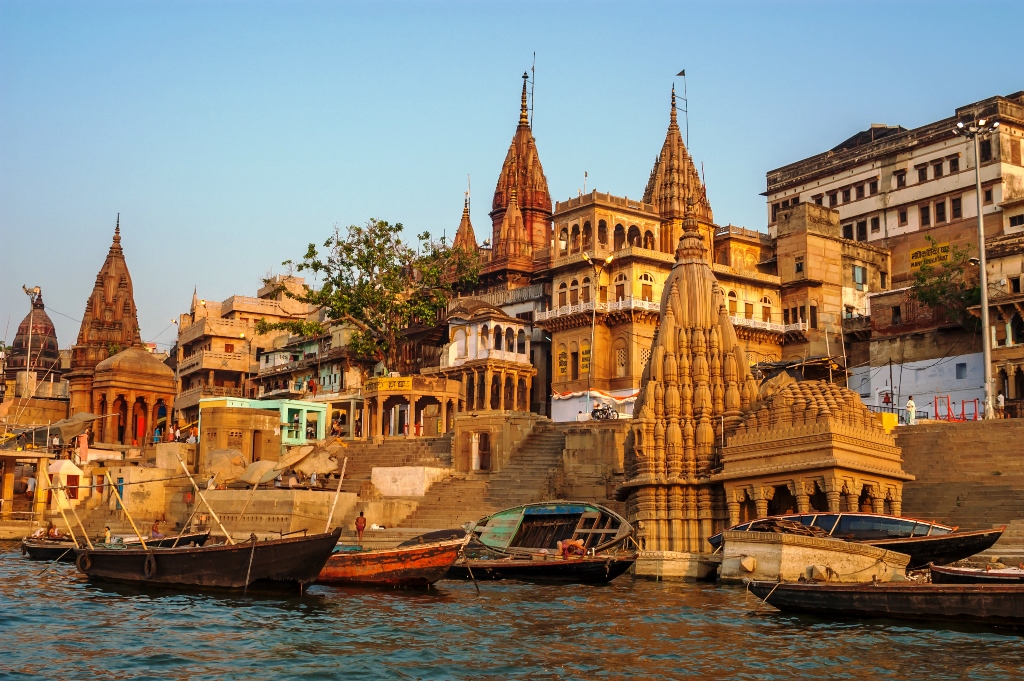 Pondicherry
The city of Pondicherry (Puducherry) in South India is another fantastic destination, to where you can plan a solo trip. It was once a French-ruled colony, and the reminiscence of it is quite evident in many of its buildings and neighbourhoods. In addition to this French connection, what you can expect in this beautiful city is a peaceful and tranquil environment. And this is most experienced at its four beaches; the famous ones being Promenade and Auroville. Besides spending quality time at the beaches, you can explore the popular temples, churches, colonial edifices and statues in the city. Another interesting thing that you can do in Pondicherry is to visit the nearby, experimental town of Auroville in Tamil Nadu. Pondicherry can be reached from all major cities of South India by availing train, bus or air services.
Khajuraho
If you wish your solo trip to be a bit different, then you can head to the district of Chhatarpur in Madhya Pradesh, where situated are the famous Khajuraho temples. This group of Jain and Hindu temples collectively have been declared as a UNESCO World Heritage Site. As per historical data, this site had 85 temples by the 12th century, of which only 20 exist today. Among them the most famous one is the Kandariya Mahadeva Temple, which is dedicated to Lord Shiva and bears some fantastic artistic architecture. Similar to this shrine, the other temples of Khajuraho are known for their sculptures and Nagara-style architecture symbolism. Reaching this destination is easy with regular flight, train and bus services available from major cities of India.
Hampi
Another similar historical destination, to where you can head to for your solo trip, is the village of Hampi in Karnataka. Besides housing the ruins of many buildings belonging to the mighty Vijayanagara Empire, it is home to some revered Hindu temples. The ruins of Hampi are acknowledged as a UNESCO World Heritage Site and are maintained by the Archaeological Survey of India, which even today continues conducting excavations here. Among the top highlights of Hampi are the temples of Virupaksha, Badava Linga, Krishna and Vittala. Bangalore and Hyderabad are the two cities, from where you can get regular train or bus service till Hampi.
Udaipur
Udaipur in Rajasthan is a must to where you should plan your solo trip for a memorable experience. It is among the top tourist destinations in India owing to its scenic location, intriguing history and vibrant culture. Here, you can spend your time exploring famous attractions, such as the majestic City Palace, Fateh Sagar Lake, Lake Pichola, Lake Palace and the Jagadish Temple. The best time to visit Udaipur is from September to March, and if you are going there in the months of March-April, you might witness the grand celebrations of the Gangaur Festival. Reaching Udaipur is not an issue as regular air, train and road services are available from different parts of the country.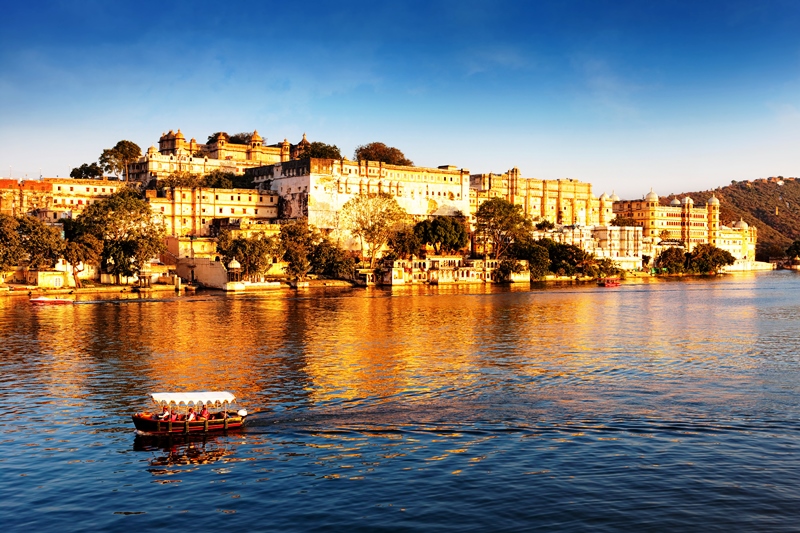 Rishikesh
In case, you wish to make your trip a bit more interesting by including both leisure and adventure, then probably you should head to Rishikesh. A year-round destination, the city of Rishikesh is among the most revered destinations for Hindus in India as it is home to some famous temples and religious sites like Lakshman Jhula, Ram Jhula, Neelkanth Mahadev Temple and Triveni Ghat. Besides offering your prayers at these places, you can choose to stay at the camps set up alongside the river Ganga by local tour agencies. By doing so, you can also avail their offered adventure activities like river rafting, cliff jumping and trekking. Since Rishikesh is a popular pilgrimage, it is well connected to the rest of the country, especially the national capital.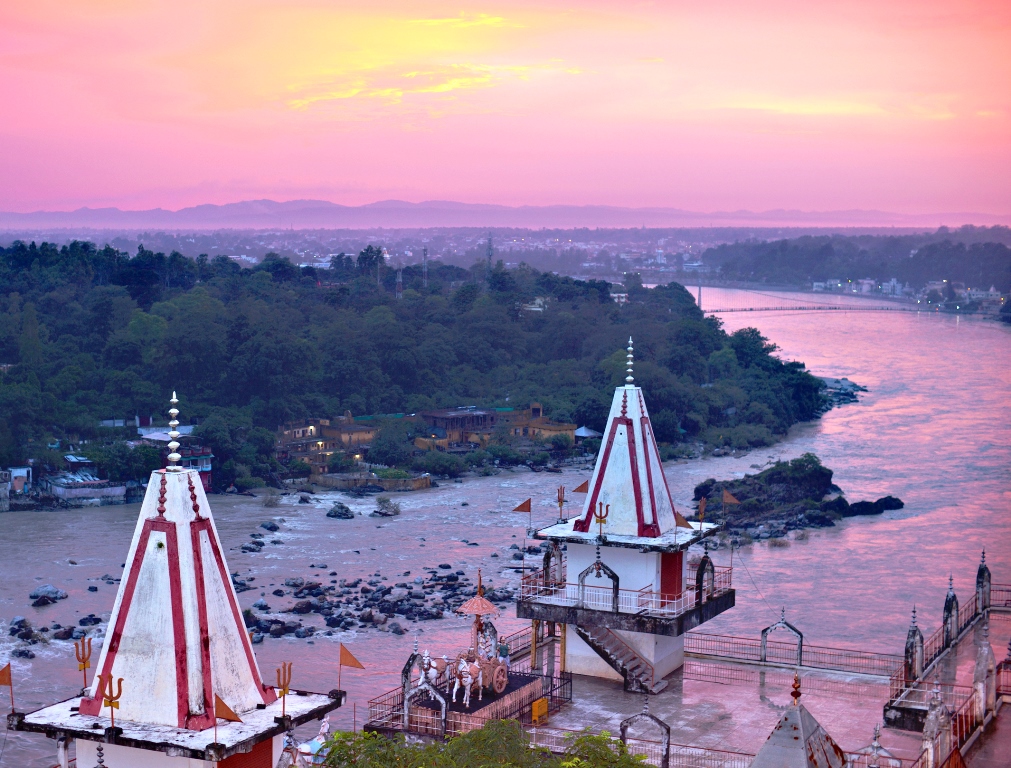 Kasol
Another destination in North India that could interest you is the picturesque village of Kasol in Himachal Pradesh. Situated along the banks of Parvati River in the Parvati Valley, this hamlet located amidst the snow-clad Himalayan Mountains can be toured from October till June. Pleasant climate and natural beauty of Kasol would certainly leave you enchanted. And in case, you seek some adventure, then you will be glad to know that you can trek to the scenic Parvati Valley and Malana from here. To reach Kasol, the best way is to take a bus ride from Delhi towards Manali. On the way, you need to get down at Bhuntar to avail a taxi ride till here.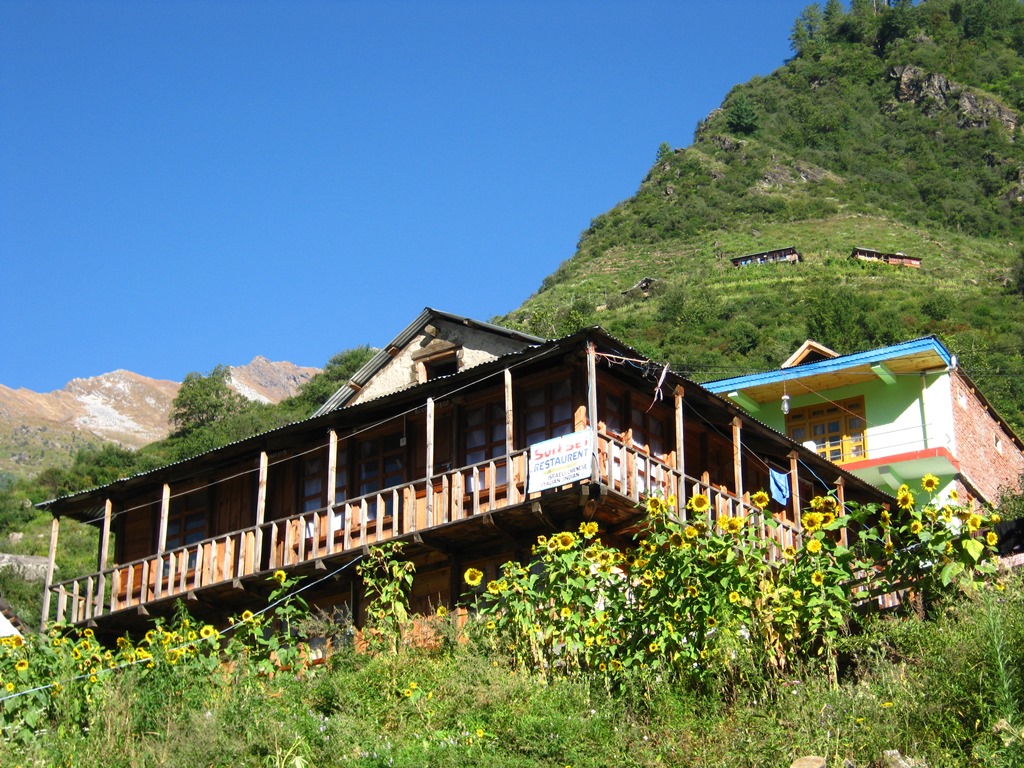 Mcleodganj
Mcleodganj is another scenic hill destination in Himachal Pradesh, to where you should definitely plan a solo trip. A suburb of Dharamsala, Mcleodganj is known for its surreal climate and natural wonders. A Tibetan hotspot, this place is home to many Buddhists sites, such as Dalai Lama Temple, Namgyal Monastery, Nechung Monastery and Mani Lhakhang Stupa. One of the best ways to enjoy the scenic beauty of this place is to take a boat ride on Dal Lake or a trek to Triund Hill, which overlooks the Dhauladhar Mountain Range. February to November is the ideal time to come here. To reach here, you can take a bus/taxi ride from Pathankot, which can be reached by train or bus from Delhi.
Gokarna
If you are a beach lover, then you might think of heading to Goa, but take my suggestion and visit Gokarna in Karnataka; you will not be disappointed at all. Even though it is a popular temple town, but its beaches are major crowd pullers. If you are driving from Bangalore to Gokarna, then you are in for a pleasant surprise and amazing drive with the Arabian Sea on one side and the Western Ghats on the other. Besides sunbathing and relaxing, you can indulge in surfing and parasailing at its picturesque beaches. The best way to come to Gokarna is to take roadways from either Bangalore or Mumbai.
Varkala
Similar to Gokarna is the town of Varkala in Kerala, where you can spend some amazing time at its namesake beach and indulge in various water sports. Another interesting activity to enjoy at Varkala is paragliding, which is organised at the cliffs that lie adjacent to the beach. The ideal time to visit Varkala is from October to March. This beach destination can be reached easily from the city of Thiruvananthapuram, which lies only 50 km away.
Hope by now, you might have made up your mind and chosen a destination for your solo trip. However, if you desire for more action and adventure, then probably you should plan to trek in the Himalayas or go for a bike ride in Ladakh. So my friend! Make your bookings, pack your bags and get ready to take the trip of your life!