Five Best Weekend Treks from Delhi You Can Do Today!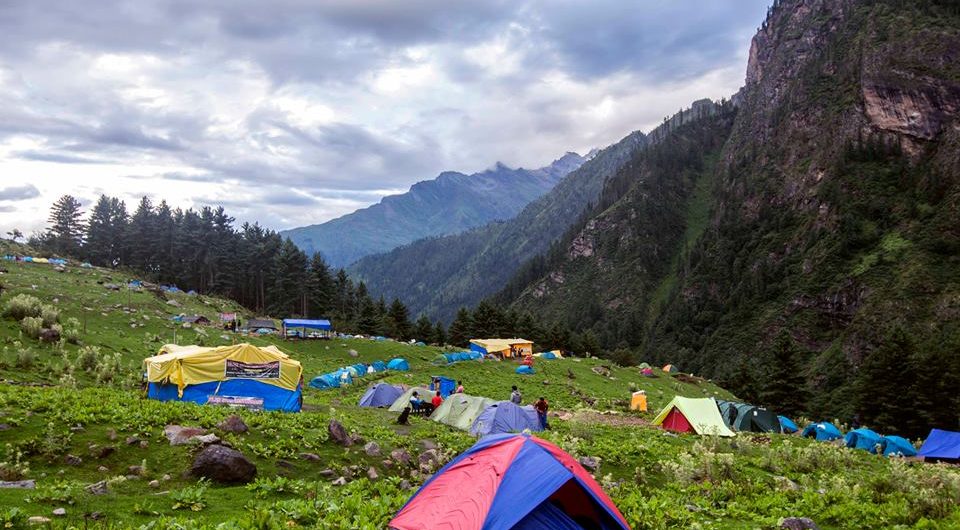 I am an engineer by education, but a blogger by choice. With a keen interest in portrait and nature photography, I never forget to carry my DSLR when on an outing or celebrating special occasions with dear ones. In free time, I love to read and write blogs, or stay busy with my kiddo.
Trekking is no less than a therapy, one that replenishes our body and mind from the routines we face while working so hard in the run for having a proper life. It teaches us a certain discipline, reminds us of how to live in the moment again as it throws us new adventures and risque routes in our faces. If you were to ever interact with an experienced trekker, you would find yourself at the receiving end of such time-honored wisdom; the adventure one seeks while lurking in the lap of nature must truly bring out one's inner explorer, taking up a new path to ascend higher rather than taking a beaten up path must bring out one's inner child eager to learn of new things, new places, new peoples. So, pack a bag because here are the best weekend treks from Delhi you can do today!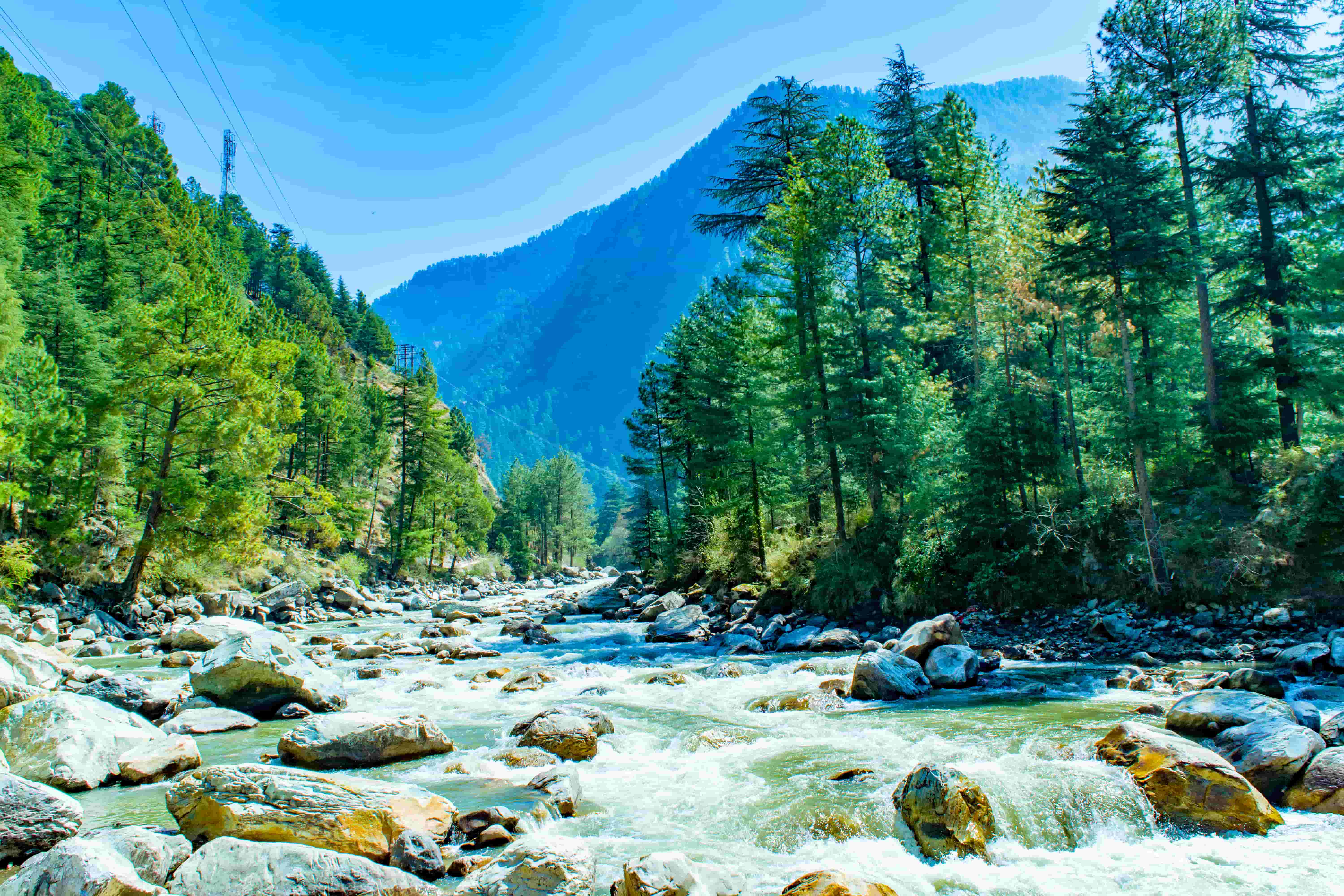 The Kasol to Kheerganga Trek is a two-day weekend trek in the serene Pin Paravati Valley. The trail of this trek is 12 km long, which comprises of numerous scenic viewpoints and mesmerizing waterfalls. During this trek, one will come across the sight of many waterfalls such as Rudra Nag. One will also get an opportunity to take a dip in the Kheereganga hot springs during the trek. At the height of 2960 m, trekkers will be experiencing great views. The best time to go on this trek is between the months of October – December and April – June. This is an easy grade trek.  
Triund Trek in Himachal Pradesh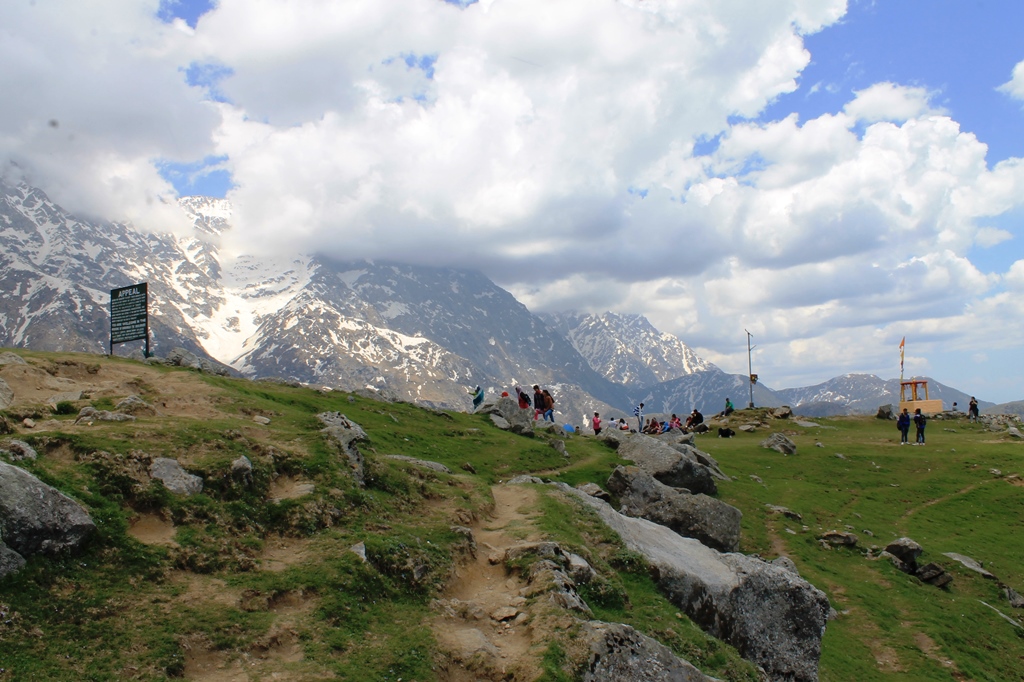 Known as one of the easiest weekend treks of all, Triund trek starts in McLeodganj near Dharamshala. Mcleodganj and Dharamshala are popular for its monasteries and trekkers can worship here before starting this trek. On reaching Triund after an easy trek of 7 to 9 kms, one will be captivated by the magical sight of the Dhauladhar Ranges. Triund is known to be accessible during all seasons of the year. In summers, the trekker will witness the greenery on the mountains at a complete scale. In winters, the trekker will witness white sheets of snow covering the whole terrain. However, the best time to go on the Triund trek is between the months September and October. With the total trekking path scaling to 18 km, the trekker will be reaching the maximum altitude of 2850 metres.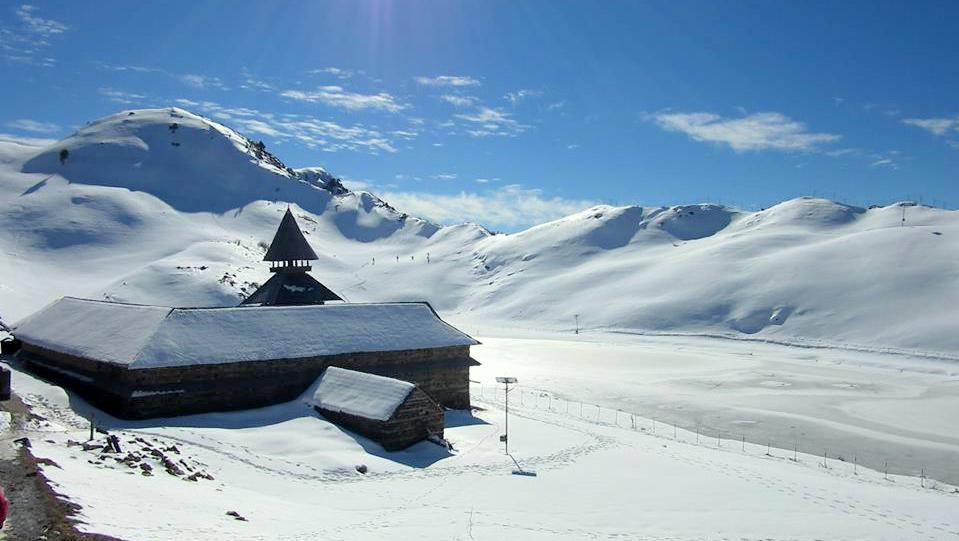 Of all the weekend treks, the two-day Prashar Lake Trek has one of the most beautiful locations. Located at a height of 2700 metres above the sea level, the Prashar Lake is a mighty pond in the shape of an oval. This dream-like lake is surrounded by green grasslands in summers and white snow sheets in the winters. Apart from the Prashar Lake, this trek offers a beautiful experience with its ridges, rivulets and mountain trees such as cedars, firs and spruces. Most of the surroundings including the lake will be frozen during winters. The trek starts and ends at the Jwalapur village.  It is also suggested that trekkers carry proper woollen clothes and trekking shoes with spikes. The total length of Prashar Lake Trek is 9 km and the best time to opt for this trek is winters.
Nag Tibba Trek Uttarakhand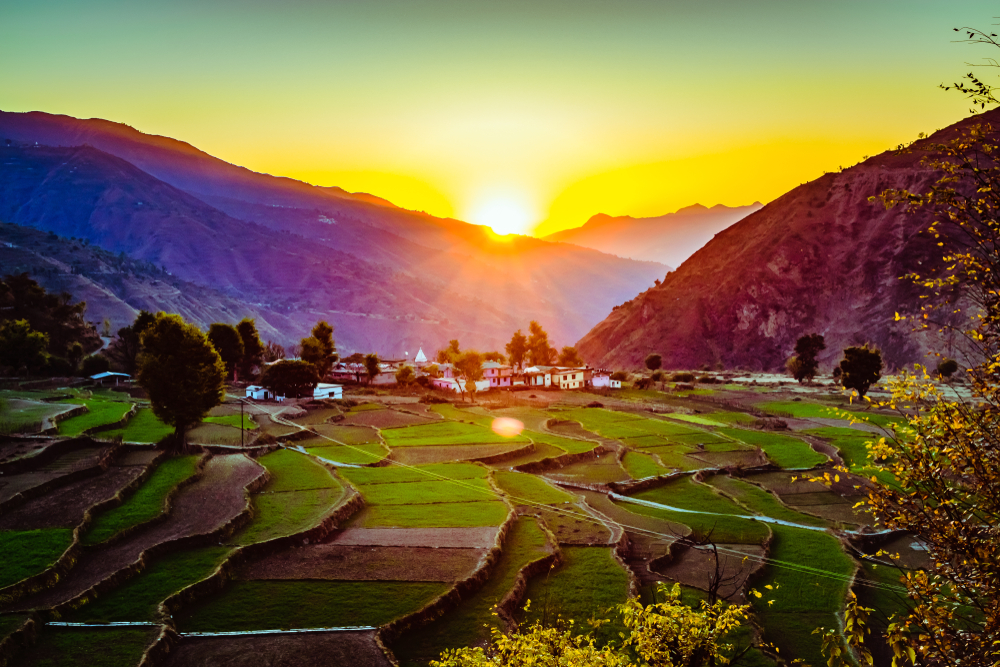 The two-day Nag Tibba Trek in Uttarakhand is popularly known as a religious site by devotees of the Serpent God, who believe that the Nag Devta resides here. Located at the height of 3022 metres, this place is also a delight for the trekkers and mountaineers, who trek towards its peak. This trek offers a mesmerising view of the snow-capped Himalayan Range. The trek starts and ends at the Pantwari village. During the trek, one will get to witness the beautiful mountain forest and the view of famous mountain peaks such as Neelkanth, Black Peak and Swargarohini. This trek is a moderate grade trek and individuals facing any kind of health issues are required to consult a doctor before opting to go for this trek.
The two-day Tosh Valley trek is one of the most amazing treks of all as it exposes the trekker to the deep mountain forests along the trail as well as the wide green meadows of the valley. Kasol is the starting and ending point of this trek located in Kullu district of Himachal Pradesh, located at the height of 1640 metres. This trek offers great views of the snow-capped mountains. On reaching Tosh, located at the height of 2400 metres, one can witness the sweeping view of the Parvati Valley dam and the scenic convergence of Tosh and Parvati rivers. This is an easy grade trek and the best time to go on this trek is from the months April to June in summers and from September to October in winters. 
Trekking Gear Essentials For Your Weekend Treks 
Insulated travel flask
Waterproof socks
Woolen cap
Trekking shoes
Tool bag
LED Flashlight/Headlamp with extra batteries
Extra pair of woolen socks
First aid box
Swiss army knife
Waterproof zip lock bags – 2 sets
Cell phone with powerbank
LED Flashlight/Headlamp – 2 with spare batteries*
Swiss army knife
2 Sweatshirts
2 Trekking pants
Windproof jacket with a Hood
Woolen sweater
2 Sweatshirts
2 T-shirts
1 Jeans
Floaters
Woolen inner gloves
Micro-fiber quick-dry towel
2 Handkerchief
Ready-2-Cook food of your choice
Dates, Dry fruits & Nuts
Biscuits
Chocolates or Energy bars
Milk powder
Tea Bags
Water bottles and/or Hydration pack
Pack a bag, pick a friend because your weekends are tied. It's time to experience the best of nature's bounty without missing out on much. Come back ten years younger from a trip to the faraway lands in the pristine lap of nature.