Rupin Pass Trek: A Journey in the Picturesque Valley Filled with Exotic Waterfalls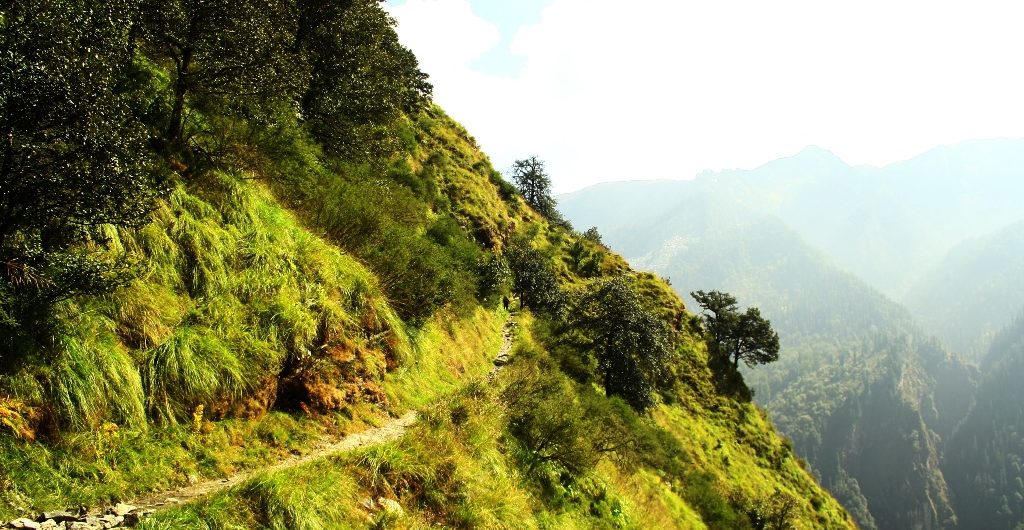 I am an engineer by education, but a blogger by choice. With a keen interest in portrait and nature photography, I never forget to carry my DSLR when on an outing or celebrating special occasions with dear ones. In free time, I love to read and write blogs, or stay busy with my kiddo.
Known for high-altitude trekking at 15250 ft, Rupin Pass trek offers absolute excitement and thrill to the adventure lovers. The picturesque trek begins and ends at the "Lands of Gods", including Uttarakhand and Himachal Pradesh. So, naturally, the pristine beauty of the scenic landscapes on this trek are pure bliss for the ones who love a rendezvous with nature.
On this venture, a trekker gets a chance to pass through rustic hamlets, lush green pasturelands, suspension bridges, dense forests, stunning rivers, and gushing streams and waterfalls. 
Pass through two stunning Himalayan villages, including Jhanka and Mori, which are positioned on the hilltop

Walking through the dense forests of oak, pine and rhododendron in the Govind National Park

Feast your eyes on the exotic sights of rare Himalayan flora and fauna

Explore the culture and tradition of hill people

Crossing suspension and snow bridges enhances excitement and trekkers can feel the adrenaline rush

Waterfalls at such a height would make you feel that the almighty is pouring down the holy water from the blue sky

Offer prayers at Kinnaur Temple and Pokhu Devta, situated at the confluence of the rivers Rupin and Supin

Get lost in the mesmerizing beauty of the lofty Kailash Peak and snow-capped mountains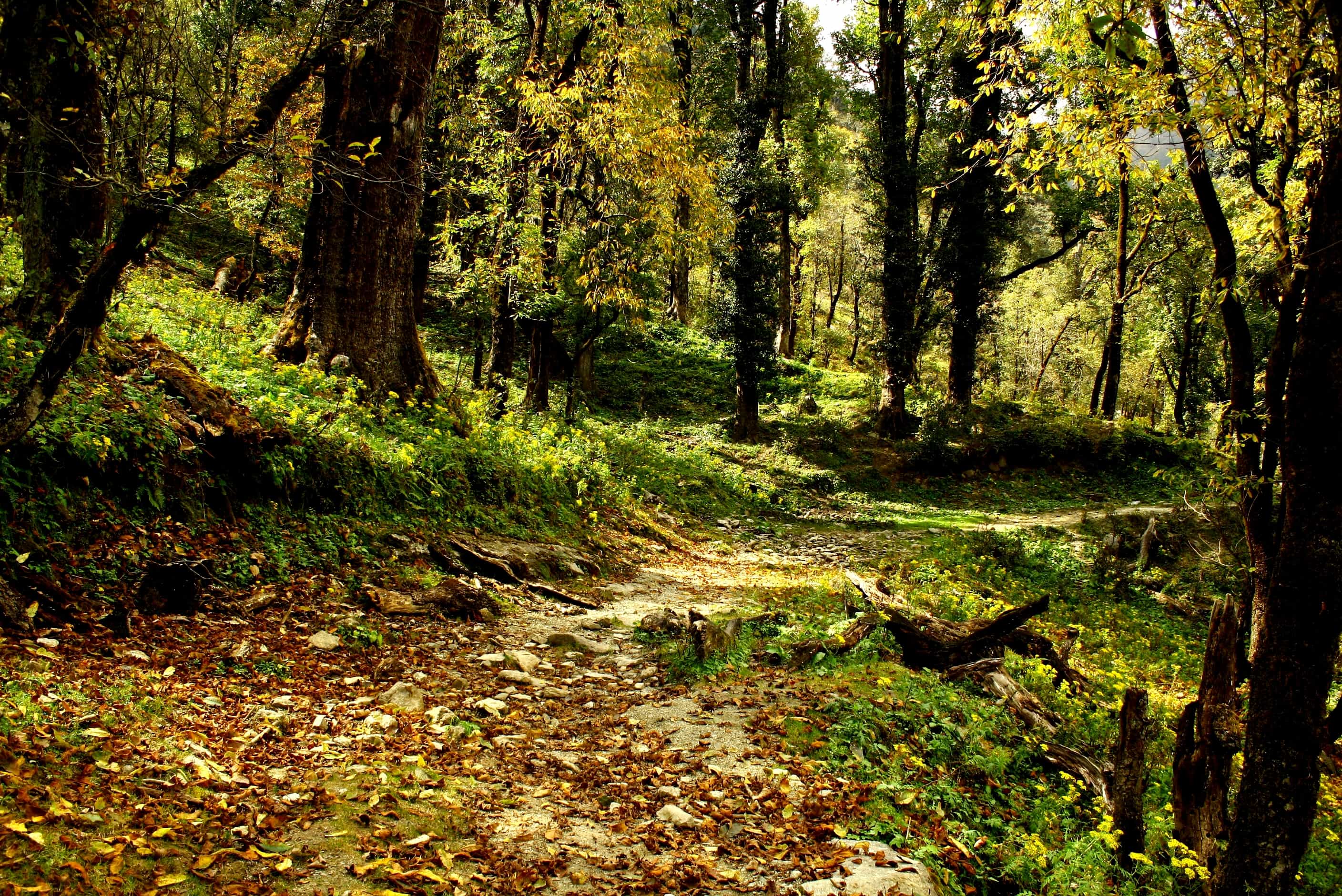 Best Time to Head to Rupin Pass: The Rupin Pass trek can be undertaken in two seasons, one in summer, i.e., from May to June and another in the post-monsoon season, i.e., September and October. Notably, summer experiences heavy snowfall, while in the post-monsoon season the landscape turns green and the weather becomes clear. However, the grass starts turning golden from the end of October, referring to the arrival of winters. The average temperature in Rupin Pass ranges from 13°C to 18°C in daytime and from 0°C to 7°C at night.
Rupin Pass: A Glimpse of My Long Journey To The 'Land of Gods'
Region – Uttarakhand and Himachal Pradesh
Duration – 8 Days
Grade – Moderate to Difficult
Max Altitude – 15250 ft
Distance – 52 km
Being one of the most adventurous and beautiful trails, the Rupin Pass trek is known for showcasing a breathtaking contrast in the green and snow-covered landscapes. The trail is admired for its awe-inspiring beauty and appealing charm. A walk through the valley, encompassing exquisite flora and fauna, is a unique experience in itself. A panoramic sight of the River Tons and the Kailash Peak makes this journey, the most memorable experience.
After a relaxing journey of 2 hours on a flight from Delhi to Dehradun, I reached Jolly Grant Airport at 8 am. I met my guide and trek mates outside the airport. We all introduced ourselves to each other. As we were a group of 15 people, our guide had arranged three Tata Sumos for us. After boarding our respective vehicles, the beautiful journey began on the hilly road with greenery all over.
We gorged on a glass of lassi (buttermilk) and aloo-pyaaz parathas (bread stuffed with mashed potatoes and chopped onions) with butter at a dhaba (roadside eatery). Then, our vehicles halted at Mori to offer prayers to Lord Pokhu (god of law and order) at Pokhu temple, which is a beautiful wooden temple in the village of Netwar. The temple is also known as the point of confluence of rivers Supin and Rupin, and the origin base of River Tons.
Moving ahead, the trail passed through some spectacular views of hills and it took us around 7 hours to reach Dhaula via Mussorie. Situated in the Uttarkashi district, Dhaula was the base camp of our trek. After relaxing for two hours at the base camp, our guide briefed us with the detailed itinerary and routes. He also handed over a map of the 8-day trek to every trekker. After dinner, we spent a night in the camp.
Next day, I woke up to a stunning sight of sunrise and after that, we all were asked to do warm up and some flexibility exercises. Later, the adventurous Rupin Pass trek from Dhaula to Seva began. The trail passed through rustic hamlets, fragrant apricot and apple orchards and suspension bridges over the River Rupin. On our way, we found a small shop ran by a Pahadi couple who were selling tea and biscuits. We could not resist and had a hot cup of tea along with some light snacks. Later, we walked through the dense forest and pastureland for about 3 hours and we also kept taking rest after every hour.
Meanwhile, the gushing sound of rivers and streams was falling as a well-composed melody on my ears. On reaching our destination, we came across a stunning temple known for its Kinnauri traditions. We hiked for 10 minutes and reached a bridge which connects Uttarakhand to Himachal Pradesh. We crossed that suspension bridge and arrived at Seva where we set up our camps aside the river stream.  
On day 3, we entered the thick rhododendron forest and after walking for around 2 hours, we crossed a wooden bridge called 'No man's Place'. Our guide told us that this is because the bridge does not belong to any state. We first arrived at Gosangu, and from there we continued walking to Kwar and reached Jiksun in the next two hours. We had energy drinks and bars on our way to Jiksun. We stayed at Jiksun for around 20 minutes and captured stunning views of the valley and snow-capped mountains in our cameras. Gradually, we reached Jhaka Village after a walk of 1 hour.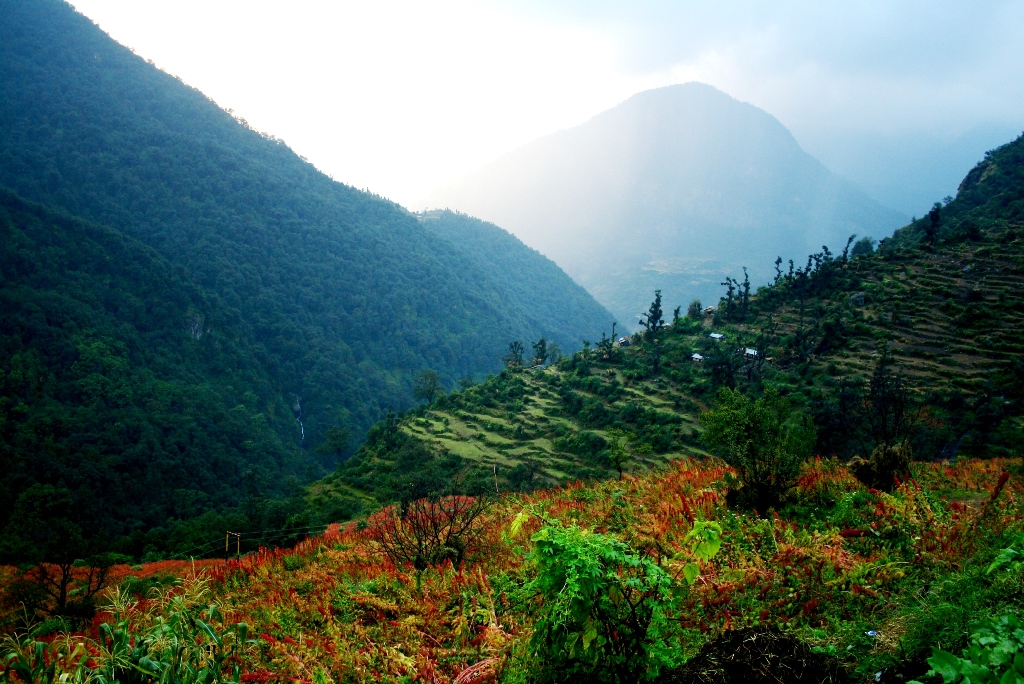 Trekking became difficult as the trail towards a tributary of the main river turned steeper and demanding. The lush greenery of the forest and a beautiful sight of snowfields kept us motivated. We crossed the snow bridge that leads to a forest of rhododendron. Further, a walk of 1 hour took us to the campsite of Saruwas Thatch. From here, we enjoyed a stunning sight of the Rupin waterfall.
The next day, we began trekking after having breakfast. We went through pictorial and dense maple and blue pine forests. We walked for around 1 hour and then we descended towards a river to cross a bridge to reach the other side. The forest comprised of silver birch, rhododendrons and alpine meadows. Here, my eyes enjoyed a magnificent vista of the bright colors of the wildflowers including Himalayan daisy, lily and blue poppies. Further, we reached Dhanderas Thatch after 6 hours.
Next morning, we all hiked on the patches of snow to reach Upper Waterfall Camp. I captured the views of land filled with blooming marigold flowers. After an easy walk for 3 hours, we reached the campsite and relaxed there for the night.
As per my experience, day 7 was the most-challenging trail of this trekking journey as the path was less wide and had a high angle of ascent. Even the trail became narrow and slippery. And, it was hiking for a total of 10 hours. On reaching the summit, we enjoyed the impressive views of the Kinnaur Kailash Range. We clicked several group pictures and selfies here. We spent around 1 hour at the top and then descended towards alpine meadows and arrived at Ronti Gad for an overnight stay.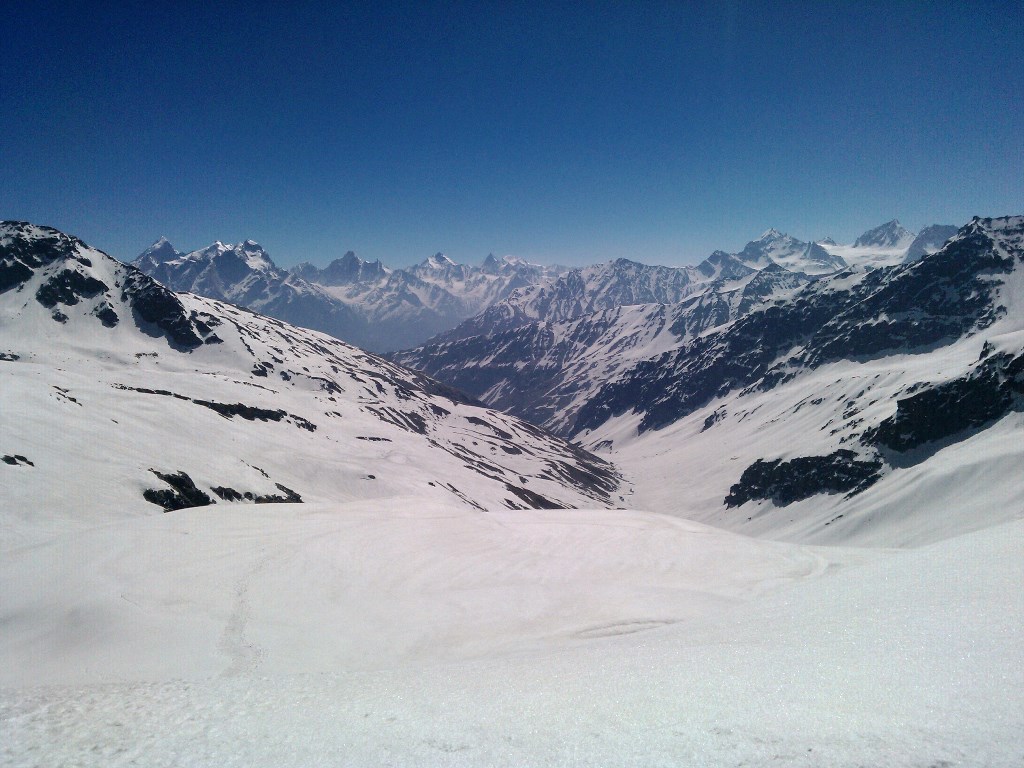 Next morning, we descended toward Sangla, and with a decline in elevation, the trail grew steeper. We maintained a good pace and were moving carefully.  It took us around 6 hours to reach Sangla. Here, we spoke to locals and tried to get an essence of their local festivities and culture. We also clicked several pictures with them. Around 5 pm on the same day, we came to Shimla in a taxi.
Here's what you should definitely pack…
Trekking shoes/trekking pole
Warm clothes/mosquito repellent
LED flashlight/headlamp with extra batteries
Extra pair of woollen socks/raincoat/gloves
Sunscreen lotion/sunglasses/lip balm
Water bottles/energy drink and bars/emergency medical kit
ATM Facility and Mobile Connectivity: In case, a person is running short of cash on the way to Dhaula from Dehradun, there is a place called Purola which has an ATM. Mobile network of BSNL, Vodafone and Airtel are available only at three places namely Dhaula and Jiskun and Sangla.
Porter and Pony Facility: Pony and porter facilities are available at Dhaula and even at several other points that you will be crossing during your expedition. You can avail this service at a reasonable price and all your luggage would be carried by the porter and pony. Further, it would help you to maintain a good pace at high altitudes.
Must-carry Documents: A trekker is required to carry an identification proof, such as driving license or voter ID, passport along with a photo, and a medical certificate ensuring fitness for the trek. Moreover, a disclaimer certificate stating voluntary participation in the trekking expedition to Rupin Pass is a must.
Some Tips To Make Your Rupin Pass Trek A Success
Always pay heed to the advice given by the instructor
Avoid alcohol consumption and other intoxicants during the trek
Never take shortcuts and don't start your trek after sunset
Don't litter the beautiful site and respect nature
Capture as many pictures as you can
Value the culture and traditions of locals, greet them with a smile
Don't try to compete with fellow trekkers, just set your own pace
This adventurous yet beautiful trek gave me a gamut of experiences from fear to courage and of course, a sense of achievement. It was truly a lifetime experience for me. I must say that this trek is mandatory for those whose eyes are looking to explore the mesmerising beauty of the great Himalayas.