Nag Tibba Trek: Enjoy Serene Beauty and Mesmeric Views in the Abode of Serpent God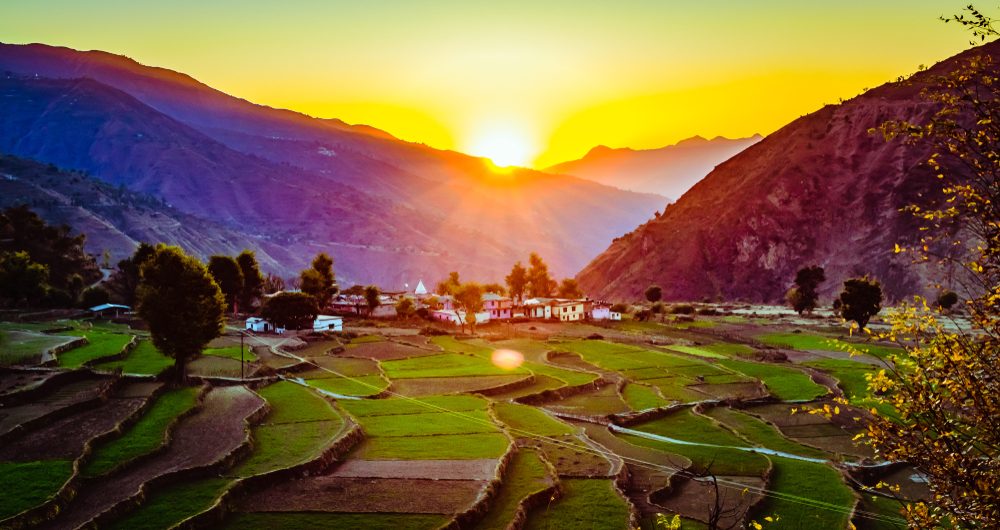 Tanya has been an adventure kid from her childhood days when she explored the deepest secrets of the seas of Tamil Nadu, Andaman and Goa and experienced swimming and scuba diving. She now calls herself a Himalayan Traveler. She claims her first love is the Himalayas, everything else comes after that. Solo traveling gives her a high like meditation and she loves to live outdoors where there is no box. Post backpacking for a few years she decided her calling was trekking and wishes to see the highest mountains of the world, but not climb them as a mark of respect. All the base camps are on her list. She is very inspired by the book "Wild" and wishes to hike the Pacific Crest Trail solo sometime. She loves to write about her travel experiences and connecting them to a way of living life as a person and believes that "Life is either a daring adventure or nothing at all".

Latest posts by Tanya Roy (see all)
Considered as the highest peak in the Great Himalayan region of Uttarakhand and famed as 'Nag Tibba Range', Nag Tibba trek is a wonderful delight for adventure lovers across the world. Situated at the height of 3,050 meters, the place is filled with serene beauty and thrilling trekking routes through dense forest and meadows.
The peak is named after Serpent God as the locals have a belief that Nag Devta dwells in the hills. Historically, it's a holy site where devotees pay reverence and prayers to the deity.
One particular thing that attracts mountain-lovers toward Nag Tibba is an abundance of flora and fauna and picturesque views of snow-capped peaks of Gangotri, Kedarnath, Bandarpoonch, Changabang and the Doon Valley, from the top.
Altitude: 3050 m
Trekking distance: 20 km
Trek level: Easy to moderate
Region: Mussoorie-Dehradun
Days of adventure: 2
Best time to Visit: October to April
Trekking and Camping Experience
Nag Tibba is a circular trek which begins from Pantwari, a small village in Uttarakhand. It takes around 6 hours to reach the spot from the state capital i.e. Dehradun. The trekking first takes the trekkers to the Nag Devta Temple and later the course goes through lush green pine and Deodar forests and beautiful streams that keep you close to the raw beauty of nature. Further, the trail gives an opportunity to explore terraced farms and little hamlets, which brings a sense of excitement in trekkers and takes away all weariness.
The camping experience is an added charm to the trek. The feeling of spending a night in the valley of forest and mountains under the glazy stars is truly inexplicable. Furthermore, Nag Tibba trek is recommended to all, especially to the beginners.
Rules of Responsible Tourism 
Respect nature, wildlife and local traditions

Travel in a group of 3 to 4 people

Respect local culture and be sensitive towards wildlife

Carry personal trekking gears

Do not litter!
Trek Highlights
Dehradun to Pantwari Village
Pantwari Village to Nag Tibba Base (2600m)
Nagtibba Top (3050m)
Time to trek Nag Tibba
Chasing mountains and reaching the summit is something that every adventure lover would love to take pleasure in. I personally love trekking on high terrains through scenic landscape and action-packed routes that offer a lot of thrill and enjoyment. Amidst the spectacular trekking destinations of India, Nag Tibba is a moderate trek, but undoubtedly, the most exciting one. It is a journey where a trekker would explore the hidden wonders of nature and admire the pristine beauty of the Himalayas. Trailing through beautiful streams, mountainous rivers, lush forests and scenic meadows, is surely a once in a lifetime experience. So, one fine day, I decided to test my true potential by agreeing with my friends for a Nag Tibba trekking expedition.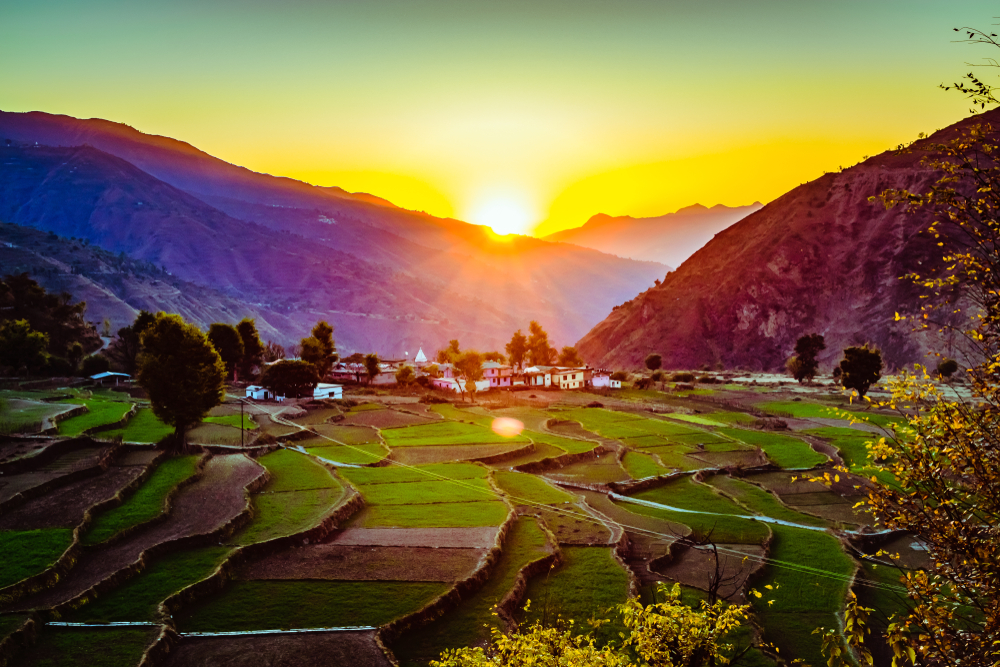 We packed everything, from warm clothes to trekking shoes,  and were ready to begin our expedition. We boarded a flight at 5 am in the morning and arrived at Jolly Grant Airport in next two hours. From there, we hired a taxi that dropped us at Pantwari village. On our way to the village, we crossed one of Uttrakhand's most popular picturesque hill stations, Mussoorie. In a conversation with the driver, we came to know about spectacular Kempty Falls in the lap of an emerald valley. It is a much-loved weekend spot for local residents who come here for the picnic and to enjoy water sports.
We decided to visit the site and reached there in another half an hour. We took a refreshing dip in the chilled natural pool. There was a lush flora bordering both sides of the waterfall. Obviously, I had to capture several pictures in my camera. We had a lot of fun at this stunning place! Our souls were mighty pleased with the amazing sounds of the gushing water and melodious chirping of the wild birds.
While travelling on the smooth highway road, large acres of green farmlands and various flowering plants and trees blossoming in the lap of nature kept us engaged in its mesmerizing beauty. In the next two hours, we reached the village of Pantwari. Before starting the trek, we had a cup of coffee and some snacks that helped us in scaling the summit. Later, we tramped on a cemented path that was going upward from the main village market
The trail was steep and fantastic views of glacial valleys, adrenaline pumping waterways, dense pine forest, pastureland and high altitude provided an exceptional combination of thrill and excitement. We had lunch in a restaurant and then moved towards the campsite. It took around 5 hours and we reached there by evening. Our tour representative had set up a camp for us and we spent the night there. Also, after dinner, the bonfire under the glittery sky was so exciting!
Next morning, we woke up to a dazzling view of the sunrise which was one of a kind experience. Afterwards, we took bath and enjoyed buttery Aloo Paratha with a hot cup of tea for breakfast. Later on, we started trekking and met several locals and herders who bought their goats and cows to feed them on grassland. We continued hiking for almost 2 kms and scaled the Nag Tibba top in next 3 hours. Here, we got a chance to enjoy a beautiful sight of the snow-capped mountains and I captured the most appealing views of Swargarohini, Bandarpoonch, Neelkanth peaks in my DLSR. We stayed there for a bit and then followed the route back as it took us to the base camp. We spent that night in tents and next morning we were heading towards the airport.
It was one of the most-cherished expeditions of my life! It was not only about hiking for a few hours but also about meeting the warm-hearted locals, knowing their socio-cultural lifestyle and exploring the hidden beauty of mountains. Surely, these reminiscences will remain entrenched in my heart deeply.