Weekend Getaway To Valley of Flowers is a Short 'n Sweet Retreat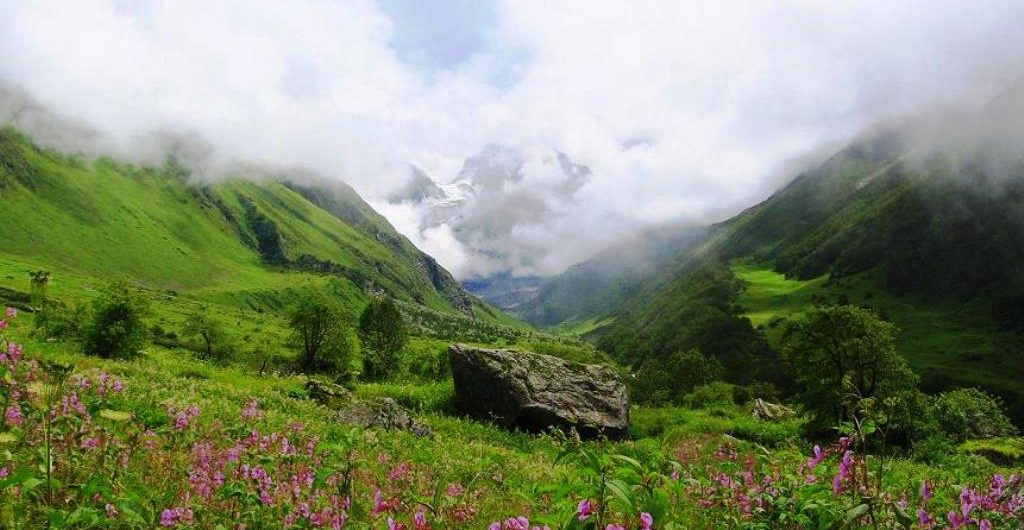 I am an engineer by education, but a blogger by choice. With a keen interest in portrait and nature photography, I never forget to carry my DSLR when on an outing or celebrating special occasions with dear ones. In free time, I love to read and write blogs, or stay busy with my kiddo.
Undoubtedly, there are some beautiful chapters in our lives that cannot be described in words. A trek to Valley of Flowers and Hemkund Sahib was one such chapter for me! Located in the 'Land of Gods', in Chamoli district of Uttarakhand at an altitude of 3,600 m, this stunning paradise was unknown for centuries. The site was explored by the British mountaineers in 1931 when they came to visit Uttarakhand and lost their way. And then they stepped in the magnificent valley brimming with wide varieties of flowers. Hence, the gorgeous dale was named 'Valley of Flowers'.
In 1982, the Indian Government included it in the list of national parks and UNESCO gave it a title of 'World Heritage Site' in 2004. The course to the valley also goes toward Gurudwara Hemkund Sahib which is situated at an elevation of 4,320 m.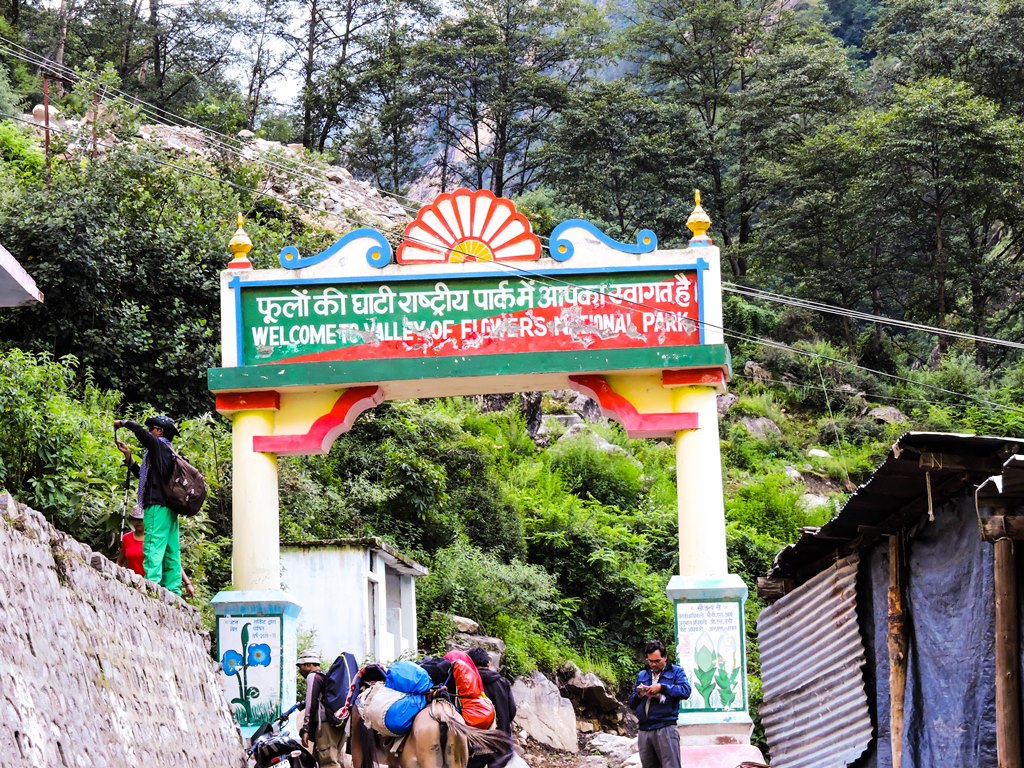 Here's when to plan a getaway 
One can visit the valley from mid-May to September as it is the time when the site is splashed with thousands of bloomy colourful flowers. It is known for 600 different types of flowers including the Brahma Kamal, Snake Lily, Cobra Lily and Blue Poppy.
Valley of Flowers in Hindu Mythology 
The dazzling land is said to be the abode of various Hindu deities. Some say it was garden of Lord Indira, Nandan Kanan. A few others believe that Lord Rama's devotee Hanuman found Sanjeevani here, the magical herb that brought back unconscious Lakshmana to life. Whereas the locals believe that this place was home to fairies.
My 'Flowery' Tale: Exploring the flowery bed on a 3-day trek 
I'm the kind of a person who wants to travel to each and every corner of the world. But my plan to travel Valley of Flowers turned out to be an alternate to Kashmir. Each journey brings out a unique experience leaving its imprints on my heart and soul in the most special way. When I visited the Valley of Flowers and Hemkund Sahib I truly felt that 'Dev Bhoomi' is nonetheless a heavenly paradise.
My journey began from Delhi to Rishikesh. My journey through lush green fields was simply mesmerizing. I had breakfast at Gulshan Da Dhaba, Roorkee. And the next stop where I halted my car was Haridwar, I visited Triveni Ghat and took a dip in river Ganges. I spent around 2 hours at this divine land. It was interesting to witness the religious significance that influences the lifestyle of the people of Haridwar. After two hours of driving, I reached Rishikesh and a cup of chai at a tea stall. There, I heard news that a landslide occurred on a way to Govindghat on the same day. So, as advised by locals I decided to spend a night in Rishikesh only. I had a dinner at Choti Wala and an amazing night at the rooftop of my hotel that was located along the bank of Ganges.
I could only manage to reach Govindghat by noon, which in itself was like an adventure before the trek began. Seeing locals cleaning the rocks on the road after landslide, I found myself trapped in Govindghat. Thankfully! My trek leader reached right on time, the man-in-charge greeted all my confusion and apprehensions with a stoic smile and somehow managed to assuage my fears of reaching the base camp Ghangaria. He also briefed me about the trek plan and introduced me to two other persons who were ready to hike with us.
Day 1: Govindghat to Ghangaria
We started our trek to Ghangaria after a langar in gurudwara. The delight of visiting gurudwara is always amazing as it gives peace to one's soul and it is open for everyone – regardless of beliefs, caste or colour. After walking 1 km, our guide advised us to submit our luggage to the porter as he thought we could not carry it anymore! We enjoyed a cup of tea and pakodas at Barsati Wali Chai ki Dukan. The course to Ghangaria goes along the River Lakshman Ganga for most of the way. It was quite a smooth trek as I didn't have to trek uphill.
It was not only us, as there were hundreds of people who were going up in palkis and horses. Moreover, beautiful streams, waterfalls and lush greenery on our way hypnotized us. While trekking to this sublime beauty, we came across isolated hamlets, oak forests and diverse species of flora and fauna. We covered around 13 km to reach Ghangaria, we spent a night at Garhwal Mandal Vikas Nigam.
Day 2: Ghangaria to VOF
We woke up to a stunning view of sunrise amidst the ravishing panorama of lush green mountains. After breakfast, we started our way to VOF. The striking mountains helped us to regain our energy. A trail was filled with beautiful flowers and we finally scaled to Valley of Flowers. My eyes were glazed by an incredible sight of different kinds of flowers I had never even dreamt of. I enjoyed a sight of majestic flowers such as Balsam, Dwarf Globe, Brahma Kamal and Marsh Marigold. These exotic flowers were spread like a flower bed sheet that was stretched over an expanse of 87.50 km. A quote that comes to my mind as I write this is, 'Nature is never in a hurry, yet everything is accomplished'.
A unique blend of snow-capped mountains, green meadows, and white clouds made our trek a dreamlike adventure. After spending 2 hours at VOF, we descended to our base camp where our guide had arranged a bonfire night and dinner for us.
Day 3: Ghangaria to Hemkund Sahib
We woke up early in the morning and started our trek to Hemkund Sahib, a revered site for Punjabis and Sikhs. It was a 7 km long expedition which began with a gradual incline through the Himalayas. On the way, we clicked several pictures of grazing cows and goats, stunning waterfall and lakes. It was like a tea house trek, as the course was lined with a number of tea plants. After two hours of trekking, we reached the point where the views of snow-capped mountains started getting better. Later, we reached a river gorge from where the oxygen levels started reducing. Somehow, we managed to reach the Hemkund Sahib gurdwara bang on time and the Hemkund Lake was just behind it. We paid homage at Laxman Mandir. We spent around 3 hours there and later descended back to Ghangaria.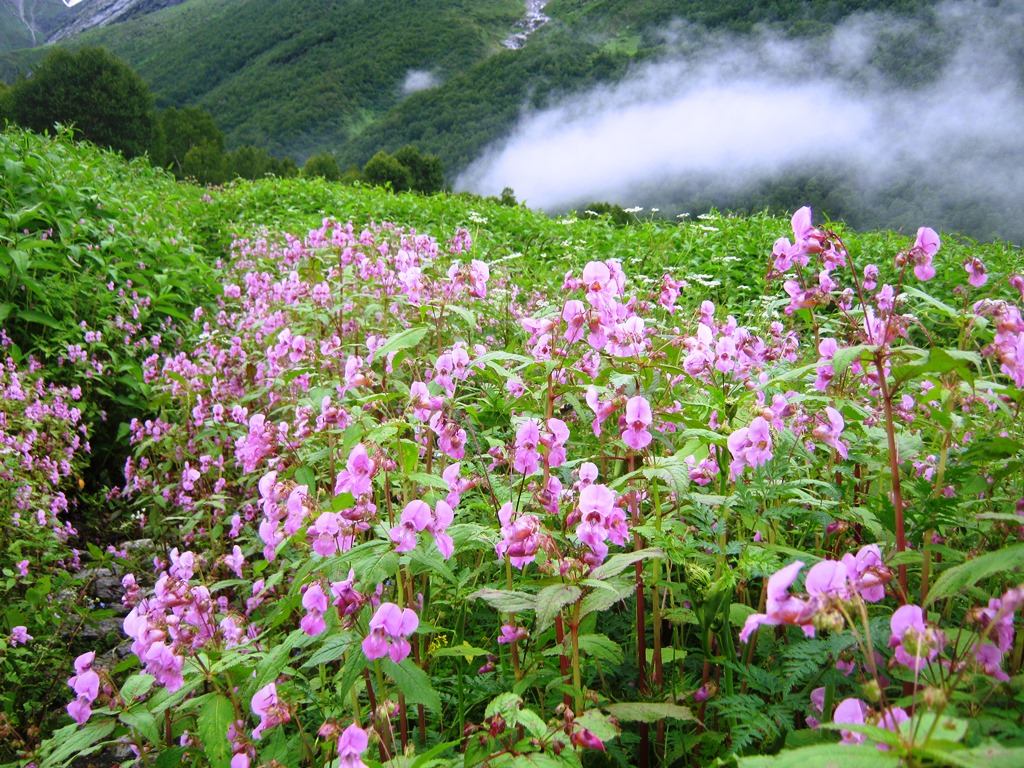 Spend some time in the serene lap of nature and visit this tranquil bed of flowers overlooked by towering Himalayan peaks. Don't miss out on capturing some beautiful pictures when you do!