November Jaunts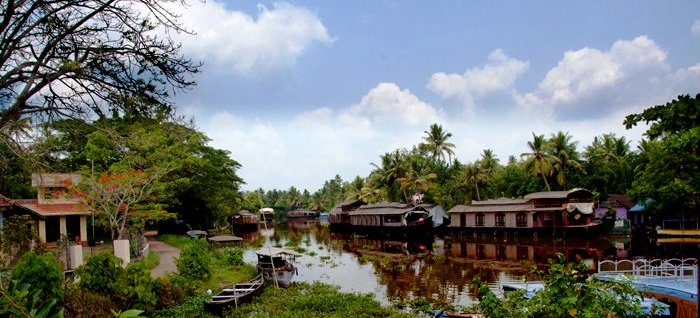 I am a happy-go-lucky person, who loves reading, writing and travelling. Gardening and good food are the other things that I am passionate about. My motto in life is simple, "Love what you Do and Do what you Love".
Latest posts by Meenakshi (see all)
"Winter is coming," is a phrase made popular by the characters of a widely popular TV series – except, in the series they say the words in fear, while we in India say them with cheer!
Winter, the time to get out and explore, to ski, sail and more!
Here is our pick of some of the most beautiful places to visit in India in the month of November – the official beginning of the winter season:
Andaman (Andaman and Nicobar Islands) – The apotheosis of beauty, the Andaman and Nicobar archipelago is unlike any other place in India. This collection of 572 islands in the Bay of Bengal has so much to see and explore that any number of days you decide to spend here would seem too little.

Natural Coral Bridge – Andaman
Image Credits: https://www.facebook.com/anandkshitij/media_set

You can choose from thrilling water-based activities like scuba diving and snorkeling, historical sites like the Cellular Jail, and also beautiful islands (Havelock, Neil, and Baratang) that boast of some of the most stunning beaches around. This cluster of islands is also home to the Onge and the Jarawa, tribes that are many centuries old but whose populations are dwindling.
For trip details click Here
Kumarakom (Kerala) – Located in central Kerala, Kumarakom is a group of small, picturesque islands in the Vembanad Lake. An alluring backwater destination, it offers the traveler a choice of leisure activities including birding, boating and fishing, while also giving him/her the chance to rejuvenate the senses with the popular Ayurvedic massage therapies. The bird sanctuary here, spread across 14 acres, is where migratory birds like the Siberian stork flock to. Kottyam, about 16 km away, is the nearest rail-head.
Varanasi (UP) – "Older than history, older than tradition, older even than legend, and looks twice as old as all of them put together " – Mark Twain

Varanasi Ghats
Image Credits: http://indianlandscapes.com

Also known as Kashi and Benaras, Varanasi is the cultural capital of India and also one of the oldest living cities in the world. It is home to the world-famous Kashi Vishwanath temple, and is also known for the much-photographed ghats on the banks of the River Ganges. People throng to this colorful city from all over the world, for a variety of reasons – some pray for salvation, some pray for their departed loved ones, yet others come here to experience Indian culture in all its beauty and diversity. Varanasi is also popular for the amazing shopping experiences it offers, and the delectable street food.
Haflong (Assam) – Famous for its picturesque valleys, sapphire-blue hills, emerald-green rivers, unique orchids and rare species of birds, Haflong is one of the most visited places in Assam. Offering adventure activities like birding, trekking and paragliding, it also forms the perfect backdrop for a tranquil holiday experience.Architecture buffs can take delight in the beauty of some of the buildings here, edifices that evoke the British era. Meanwhile, Haflong is also a production center for pineapples and oranges. Among the popular spots here are Haflong Lake, Jatinga and Maibong.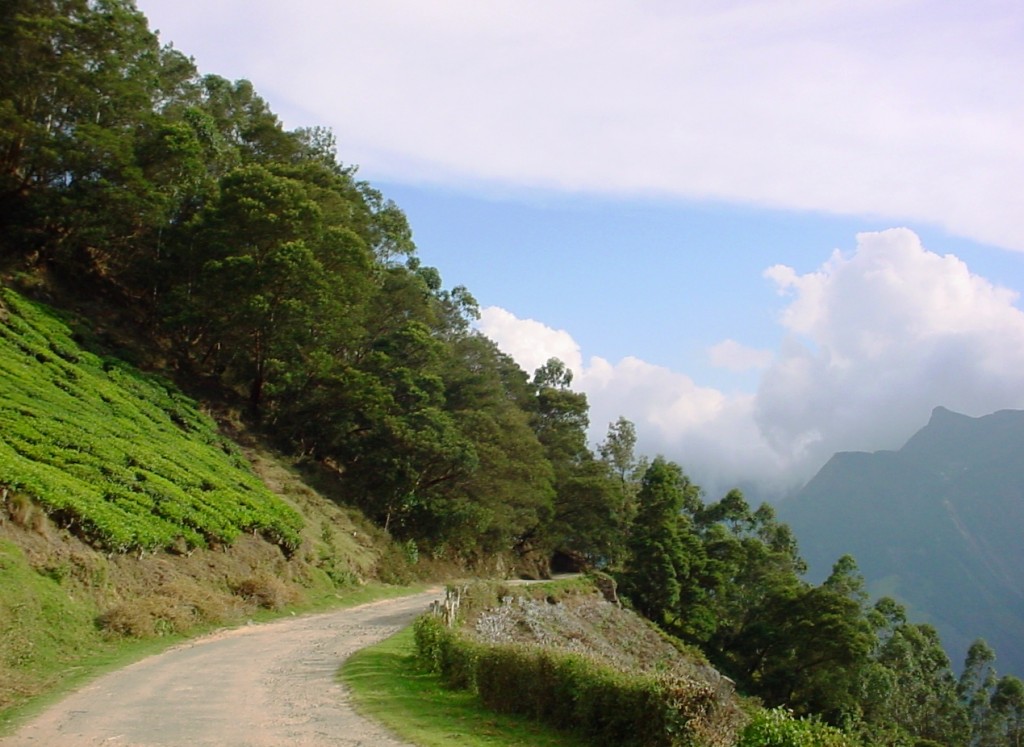 Hampi (Karnataka) – The former capital of the Vijayanagara Empire, Hampi is a major religious and historical hub. The architectural ruins of Hampi are a UNESCO World Heritage Site.

Historical Hampi
Image Credits: wikipedia.org/wiki/Hampi

Hampi is a favourite destination for rock-climbing enthusiasts and history aficionados – it is home to the Virupaksha, Lakshmi Narasimha, Hemakuta Hill and Vithala temples, as well as the structure called the Big Shivlinga. Hampi also has a bear sanctuary and an elephant stable, and offers great hiking/walking/climbing opportunities.
Gangtok (Sikkim) – Boasting of a breathtaking view of the Kanchenjunga, Gangtok is located at a height of 5500 ft (1676 m). It is a perfect blend of the cosmopolitan and the provincial.

Khangchendzonga
Image Credits: mr.m.wikipedia.org/wiki/

The pleasant weather makes this a lovely place to visit around the year. From tea estates and parks to cultural festivals, Gangtok offers something for everyone. MG Marg (the country's first litter- and spit-free zone!) is the main street and chief hangout zone, where you'll find food, shopping and clubbing. In addition, Gangtok has some great hiking paths amid lush green surroundings.
Bandhavgarh (MP) – Located among the hills of northeastern Madhya Pradesh, Bandhavgarh is perched on the hill from which it takes its name.

Bandhavgarh Fort
Image Credits: flickr.com/photos/brianscott

It is home to the world-famous Bandhavgarh National Park, a place that boasts plentiful biodiversity and also one of the highest populations of tigers in India. Bandhavgarh fort is said to be more than 2000 years old, with references to the structure in the ancient texts. It is, above all, a great place for wildlife safaris.
For trip details click Here
Chakrata (Uttrakhand) – Located in the Dehradun district of Uttrakhand, Chakrata is a popular tourist destination. Situated at an altitude of about 7000 ft (2134 m), and mercifully unpolluted, this is a blissful place in which to spend your holidays. It has a great many adventure activities like skiing, trekking, caving and birding, while for those with an interest in architecture and spirituality, there are a number of ancient temples in the area. The forest around Chakrata is a natural habitat for wild species like panther, spotted deer and wild fowl. The famous TigerFalls waterfall is quite an attraction here.
Karjat (Maharashtra) – Located in Raigarh district in Maharashtra, Karjat is a favored spot for holidays and picnics. During the monsoon, the upper sections of the Ulhas River offer exciting rafting opportunities. Meanwhile, the hilly terrain and elevated slopes here make Raigarh extremely popular with trekkers, climbers and hikers – the three prominent trekking trails lead to Matheran via Rambagh Point, Peth Fort and Chanderi Fort. Quirkily, Raigarh has the largest concentration of farmhouses in Asia. It also makes for an ideal vacation spot during winters.
Kalimpong (West Bengal) – Situated at an altitude of 4101 ft (1250 m), and tucked away in a corner under the big Darjeeling 'umbrella', Kalimpong enjoys a temperate climate throughout the year, and offers a relaxed holiday experience. Kalimpong is famous for its local markets, flower nurseries, monasteries and trekking spots (Jhandidara, Samthar and Rishyap). The Teesta Valley, 14 km from Kalimpong, presents scenic nature walks and also river rafting, from the base at Chitrey, near Teesta Bazar.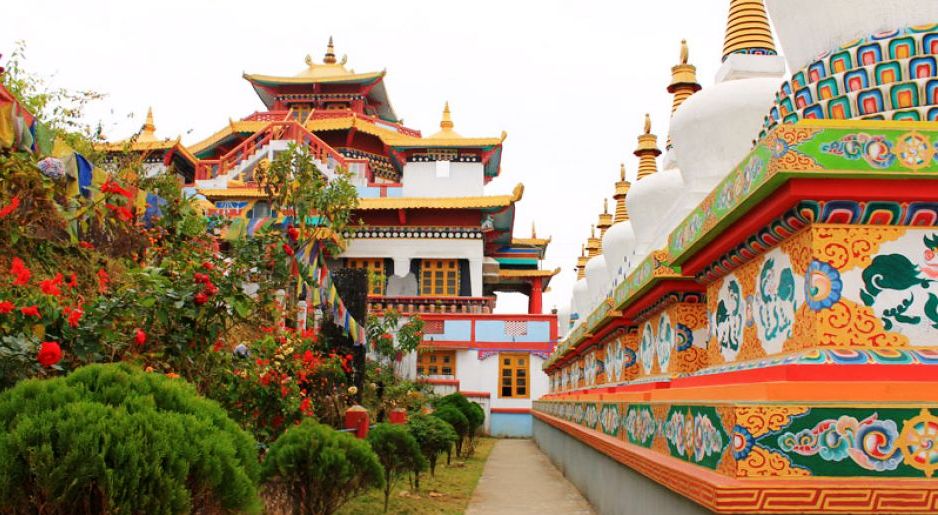 We wish you happy travels and great adventures!
For more trips log on to www.adventurenation.com