5 Must Visit Places in Leh Ladakh
Neha loves exploring off the beaten path places and is an avid reader. When she isn't reading, she is probably cooking while singing, dreaming of food, or playing with her adorable 7 months daughter.
Latest posts by Neha Raheja (see all)
Leh needs no introduction. Its utmost soundlessness, glistening azure skies, pristine snow-capped mountain peaks, shining lakes and the entire panoramic landscape will leave you at a loss for words.
Leh lies between Xinjiang, Pakistan, Kashmir and Tibet – more than 3,000 metres high at its lowest point. It is also called as "land of high passes". Leh is encircled with the Himalayas, the Zanskar, the Ladakh and the Karakoram ranges. Three untamed and sparkling rivers, the Shyok, the Indus and the Zanskar flow between these ranges.
Explore Exciting Leh Ladakh Bike Trip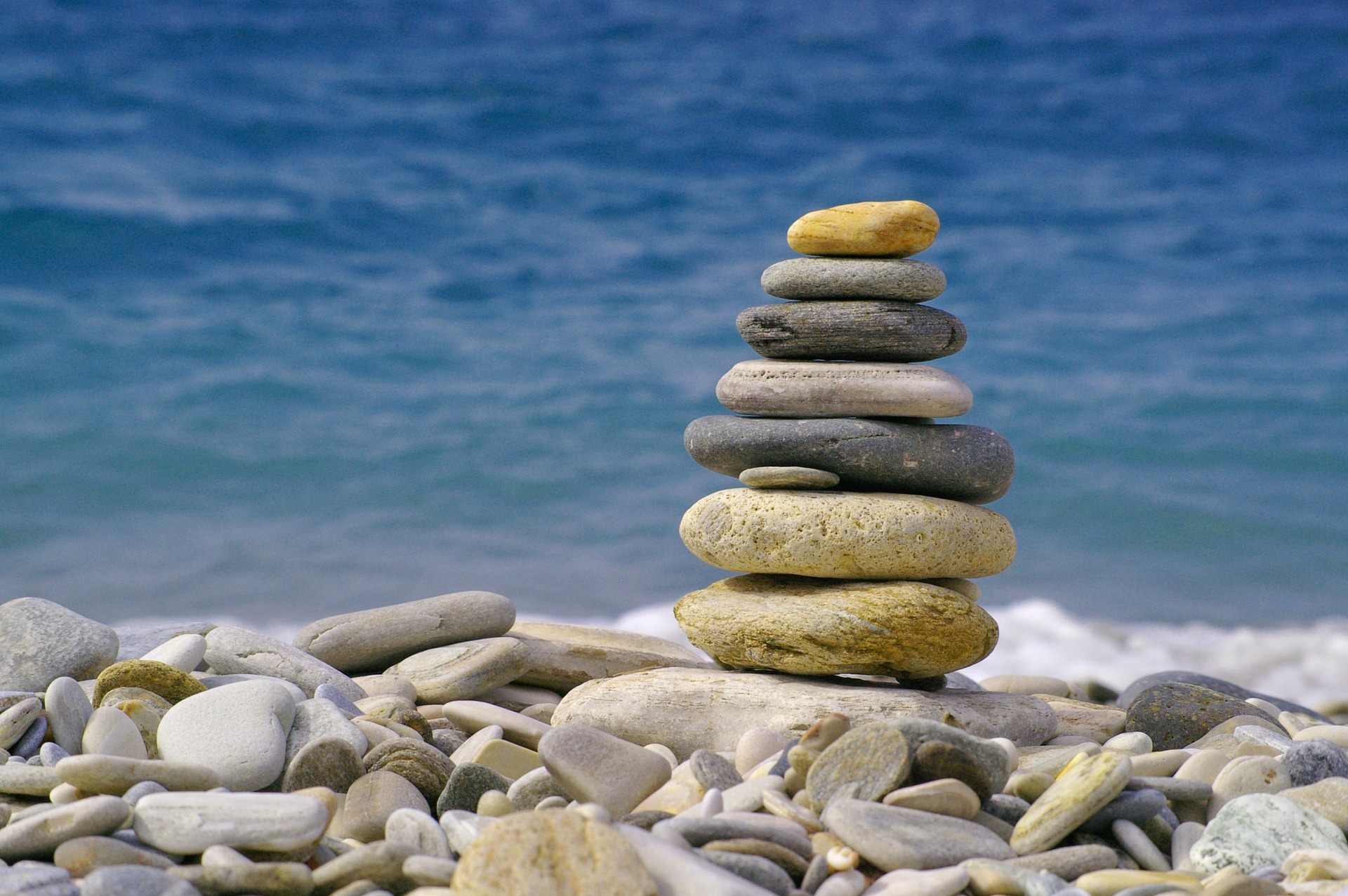 There is so much to do in Leh. You can soak in the majestic beauty while hearing the birds chirping and admiring the colorful flags, go camping, experience the breathtaking sights from the top of the Khardungla Pass, defy earth's gravity at the magnetic hill, find peace within yourself at Shanti Stupa, enjoy the freezing cold at Drass, or pray for the war heroes at Kargil.
If you are pressed for time, read on to know the Top 5 Must Visit Places in Leh:
1. Zanskar & Suru Valley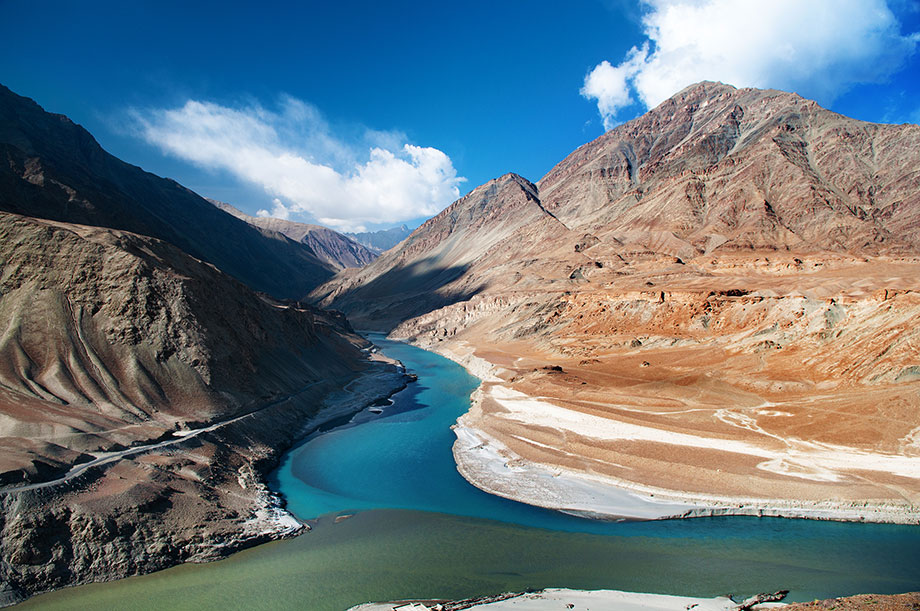 These valleys are named after Zanskar & Suru Rivers, which are two powerful tributaries of the Indus River. Suru valley lies in Kargil and is full of mesmerising beauty. It is famous for the Nun and Kun peaks. Suru Valley includes Sanku, Panikhar, Rangdum and all three are beautiful in their own ways. The entire place is a mix of Turkish and Tibetan architecture and the quaint houses are reminiscent of that. Panikhar is a popular destination for adventure enthusiasts. Zanskar Valley is as enchanting as Suru valley, but probably a little more well heard of. It is known for its awe-inspiring views, snow-capped mountain peaks, rugged terrain, daunting trails, cave monasteries and azure waters gushing down the valleys. It is also famous for trekking, paragliding and water rafting. Some popular treks are Lamayuru to Darcha, Lamayuru – Padum trek. This valleyis inaccessible for more than 9 months in a year because of heavy snowfall in the region, which makes it all the more luring to tourists. Trekking in this region can be nerve racking experience, hence one needs to be fit, physically as well as mentally to undertake a trek. Overall, it is a magical place with splendid views.
Explore Chadar Trek over the frozen river of Zanskar
2. Nubra Valley
The Nubra Valley was once on the trading route that connected eastern Tibet with Turkistan via the famous Karakoram Pass. It has been recently opened for tourists. Nubra lies north of Leh, cradeled by rugged terrains & mighty mountains. Since Nubra valley is quite near the LOC, you require an Inner Line Permit to visit Nubra Valley, both as an Indian and foreigner. One of the most popular attarctions in Nubra is the Khardung La Pass.  It has been considered the highest motorable pass in the world, however it is a debatable topic. It is situated at an altitude of 18,379 ft. above the sea level. In Nubra valley, you can explore the Diskit district which is an oasis of tranquility. Enjoy a warm ladakhi meal with the amazing hospitality of the localites and soak in the splendid view.
Must Read: Offbeat Places in Ladakh You Probably Haven't Heard About
3. Pangong Tso Lake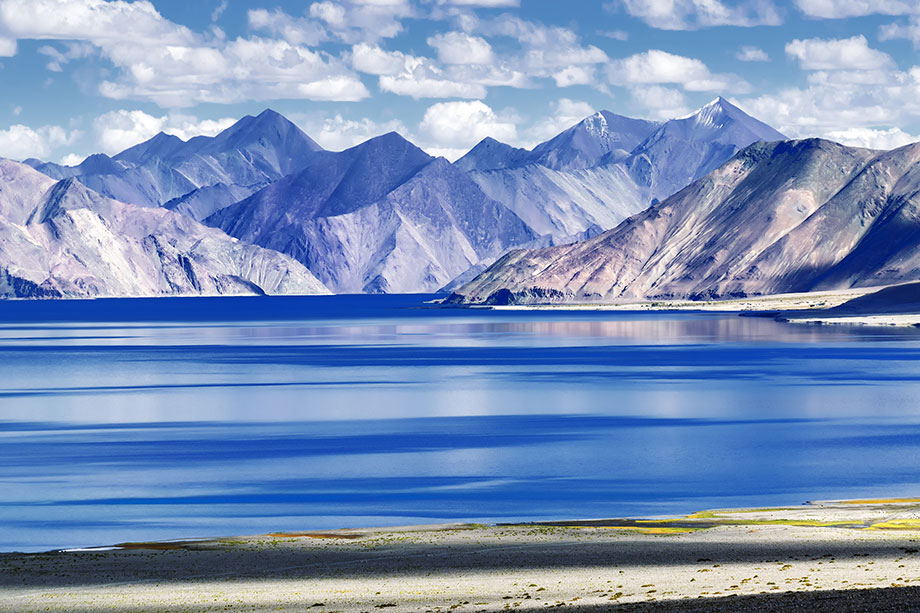 This lake needs no introduction. If you have seen the movie 3 Idiots, you probably remember this picturesque lake. The Word Pangong is derived from a Tibetan word Banggong Co which means "long, narrow, enchanted lake". It is an endorheic lake in the Himalayas situated at a height of about 4,350 m (14,270 ft). Pangong Tso is geographically situated in a disputed territory, claimed both by India and China. The colour of the lake is bluest of blue. It looks magnificent against the arid mountains. The lake is however said to change colours throughout the day. It could be blue, green or even red. Words or even picture don't do justice to this place. Visit it yourself and absorb in the splendour.
Must Read: Pangong Tso – Things You Probably Didn't Know!
4. Tso Moriri Lake
Tso Moriri, also known as Lake Moriri or Mountain Lake, is at an altitude of 4,522 m (14,836 ft). It is the largest of the high altitude lakes in India. The blue pure river is about 7 km wide at its broadest point and about 19 km long. It is a part of the wetland reserve under the Ramsar site, and that prohibits you from camping or staying anywhere near the lake. This scenic lake attracts a range of wildlife, including migratory birds, marmots and even the Tibetan wolves once in a while. The landscape offers a splendid view with multi shades of blue color. This place can be extremely harsh in winters to visit. In January to March, the lake remains mostly frozen, extremely cold conditions with no options to stay around the lake. Around April, the snow starts to melt and starts transforming into the beautiful multi shades of blue colors.
Must Read: The Great Himalayan Lakes
5. Shey, Thiksay & Hemis Monasteries
Monasteries are an integral part of Leh. They are all around you, but if you are short on time, you must definitely visit Shey, Thiksay & Hemis. Shey monastery was built in 16th Century AD on a hillock in Shey, 15 kms to the south of Leh. In the past, Shey was the summer capital of Ladakh. The monastery enshrines the Du-Khang with an almost 10 meter high copper statue of Lord Buddha. Thiksey Monastery was built in 1430 AD and it belongs to the Gelukpa Order of Buddhism. A very popular sacred mask dance ritual festival is organised at Thiksey Monsatery from 17-19 Spetember. The Maitreya Buddha statue here is probably the most photographed statue of the Buddha. The 15 m (49 ft) splendid high statue took over 4 years to craft. The Hemis Monastery is the biggest and quite richly endowed monastery of Ladakh. It was built in 1630. It is different from the other important monasteries of Ladakh and is decorated all around by colourful prayer flags which flutter in the breeze and send prayers to Lord Buddha. One of the largest Thangkas (Tibetan Buddhist Painting) is displayed every 12 years during the Hemis Festival, which is held for two days in June-July. The annual festival, celebrating the birth anniversary of Guru Padmasambhava makes the monastery burst with life & colours. The festival, where good triumphs over evil in a colourful pageant, also holds a 'bazaar' where localities buy and sell wares. Various rituals and mask dances are performed during this time.
Must Read: I found my road to happiness on the way to Ladakh! and Ladakh – The Land of High Passes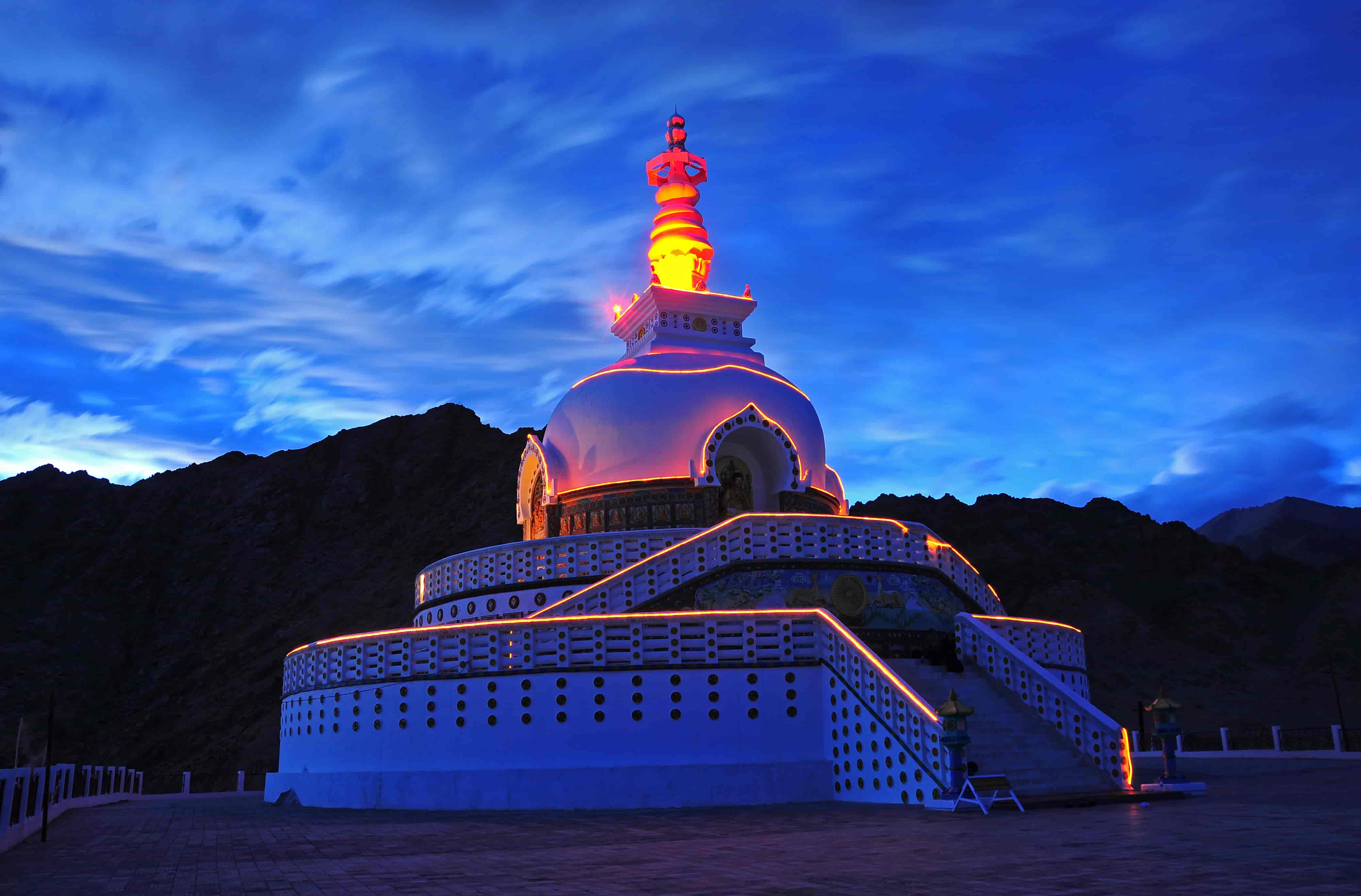 These 5 spots were very difficult to pick for us, as Leh is full of splendid places. So bookmark this page and take note of these locations to make your next trip remarkable.