Stok Kangri Trek: An Adventure in the Deserted White Wonderland of Ladakh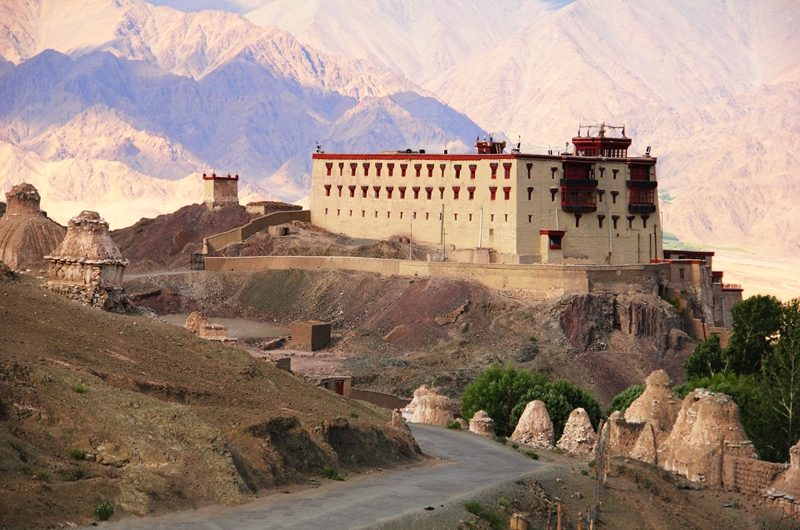 I am an engineer by education, but a blogger by choice. With a keen interest in portrait and nature photography, I never forget to carry my DSLR when on an outing or celebrating special occasions with dear ones. In free time, I love to read and write blogs, or stay busy with my kiddo.
Lying in the magical Buddhist ex-kingdom Ladakh, Stok Kangri is among the most fascinating and adventurous trekking spots on the earth. Perched at an altitude of 6,000 m, Stok Kangri peak is located in Hemis National Park. The different shades of the expedition give you an opportunity to experience the absolute peace and swift breathtaking changes in the scenery. However, the blissful landscape attains an ideal splendour in winters as it provides you with the stunning sight of the Zanskar and the Indus Valley. The best part of the trek is that you would be back to the base camp of this high altitude peak, just after 2-3 days of tricky trekking. Moreover, the Indian Mountaineering Foundation (IMF) has declared the Stok Kangri, Ladhaki Peak and Friendship Peak as trekking peaks, keeping you safe from extra paperwork proceedings. While tramping to this awe-inspiring beauty, you will pass through many thrilling sights, such as abandoned areas, lofty mountains, trails with plenty of ridges and isolated hamlets which would surely be a dream-like journey to the hill admirers.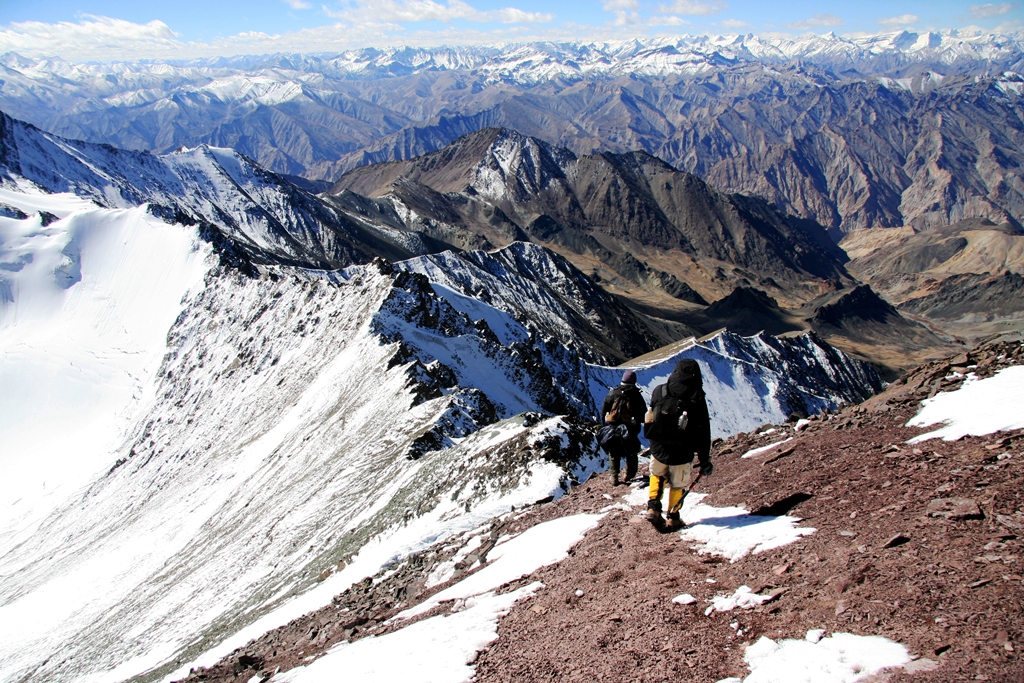 A Rendezvous with Stok Kangri
Wohoooooo! Yayyy! We finally did it. Oh, God! We accomplished it together. Yes, it feels exactly like this. This was me shouting at the top of my lungs after reaching the end point of Stok Kangri. Looking at me and a few of my crazy friends, our guide, Singpa Oeki too joined in. After few minutes, he directed us to avoid the edge of the peak as a slip would've caused a steep 1000 m fall. Just to express their joy and emotions, everyone was busy hugging and thanking each other, after all, we were almost higher than any mountain in five continents. The team members were appreciating and congratulating my brother who was the youngest member of this expedition, at only 20 years old. Even I was speechless, not because I made it to the top after 9 hours of continuous climbing in the harsh weather conditions but because I was freezing and exhausted. I wanted to go back to the base camp as soon as possible and suddenly some words rang in my ears –  'Life is a journey and not a destination'. It was my little brother who held my hand and asked me to think about the incredible journey that we had completed together.
The beginning of the journey: For me, this journey began around three years ago, when I first visited Ladakh and became aware of this amazing peak called Stok Kangri. Due to my tight schedule, I had no time to invest in this adventure, thus, I made a silent promise to the mountains that I would return one day. And I kept my promise. The nine day expedition started last month with a trek from Leh to the Stok base camp.
First two days:  As I landed in Leh's Kushok Bakula Rimpochee Airport from Delhi, along with my brother, I was welcomed with a familiar greeting, "Juley" (salutation in Ladakhi). From there we booked a taxi to reach Ladakh. On reaching the guest house, I met Rajesh and Tanya who were Everest Base Camp (EBC) veterans. They told us that there would be a  group of 18 people, including us, that were going to be trekking together for the next few days. I decided to rest in my room for a while, and in the evening, I went ahead to stroll through the town where I found the stunning Thiksey Monastery. On the next day, the other members of the group also reached the guest house in the early morning. After their arrival, we indulged in breakfast and dashed off for an acclimatization hike of 3-4 hours. We paid a visit to various Buddhist Stupas and even did some shopping for our family, before wrapping it up and going back to sleep at the guest house.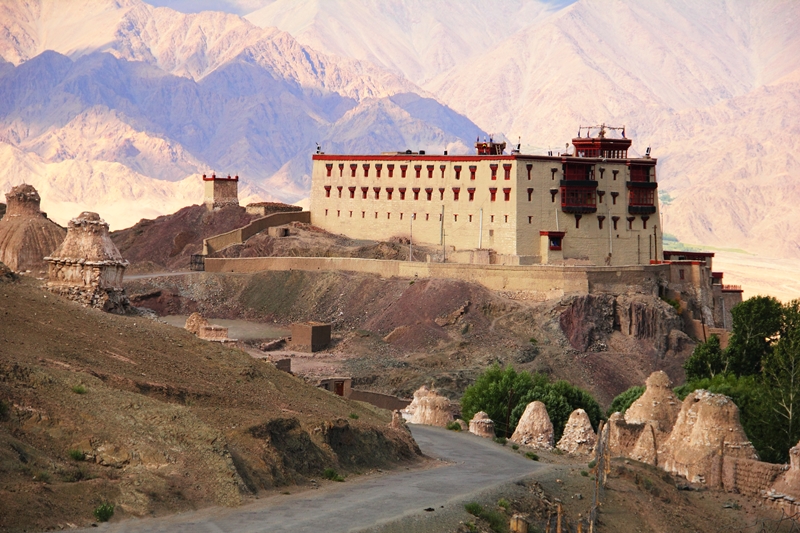 A drive to Stok Village (Day 3): It was a time to drive to the picturesque Stok village that was located in the south of Leh. We came across many captivating views of clouds, mountains and lush green trees. Our guide informed us that Stok village was the home to the former Ladakhi royal family and he took us to nearby Stok Palace Museum where we came across some belongings of the King's family. It is an ideal place to witness rich Ladakhi culture. In the first stage of the trek, we tramped through the mountains to Chang Ma. On arrival, we saw our tents were set up on rocky slopes and we knew that it was a time for us to tighten our belts as it was not going to be as easy as we thought.  
Chang Ma to Mankorma and then Back to the base camp (Day 4 and Day 5): When we woke up in the morning, our guide told us to be ready for the rough yet pleasant trekking experience. It was a 3 hour trek where we passed through the barren grey landscape and small streams. After crossing the first brook, we noticed some extreme changes in the surroundings. Earlier, the mountains had looked grey, but now they all were turning purple with a heavy amount of sunlight. Gradually, we were realizing why Ladakh is known as the cold desert. After 3 hours, we reached Mankorma, that consisted of wide and flat terrain with typical scattered desert vegetation and thorny bushes. There was a narrow stream flowing just below our campsite. Moreover, we witnessed millions of twinkling stars in a white band late at night.
Next day, we started on our way back to the base camp. During the daytime, we enjoyed the views of some beautiful peaks like Parcha Kangri, Gulap Kangri and many others. Along the way, we took amazing pictures of several alpine lakes, mountainous meadows and sheep grazing on soft green grass.
Time to get trained (Day 6): Finally, the most important day of trekking had arrived. It was the time when our leader gave us a few tips on how to adapt to the weather and harsh conditions of Leh. He also briefed us about the challenges that we might face during climbing. Further, our guide handed over to us a trekking map with all the important guidelines mentioned on the back of a map.
Base Camp to Stok Kangri (Day 7): On day 7, we woke up around 5am and prepared our minds for the biggest climb. After breakfast, we took a group picture and then moved ahead following our guide. While travelling through a glacier we encountered slopes, rivers of ice and sharp and lengthy ascents. It was a point when many of us complained about breathing problem. To reach the top of Mount Stok Kangri, we climbed for about 3 hours towards the southern face of the mountain. The slope was inclined about 75 degrees, and the path was loaded with massive boulders and small rocks. In total, it took us around 9 hours to reach the destination.
Here, we got a clear view of the summit and colourful prayer flags decorating it. We felt that Zanskar Mountains in the South and the Karakoram Range in the North came closer to us. We stayed there for 45 minutes and then we descended back to our base camp.
Base Camp to Leh and Leh to home (Day 8 and 9)
The trek came to end when we reached Stok Village with memorable views of streams, glaciers, snow and mountain ranges. After packing our bags, it was time to drive to Leh. After exchanging numbers and gifts, all the members of our group returned back to their homes with the nostalgia of a superb expedition.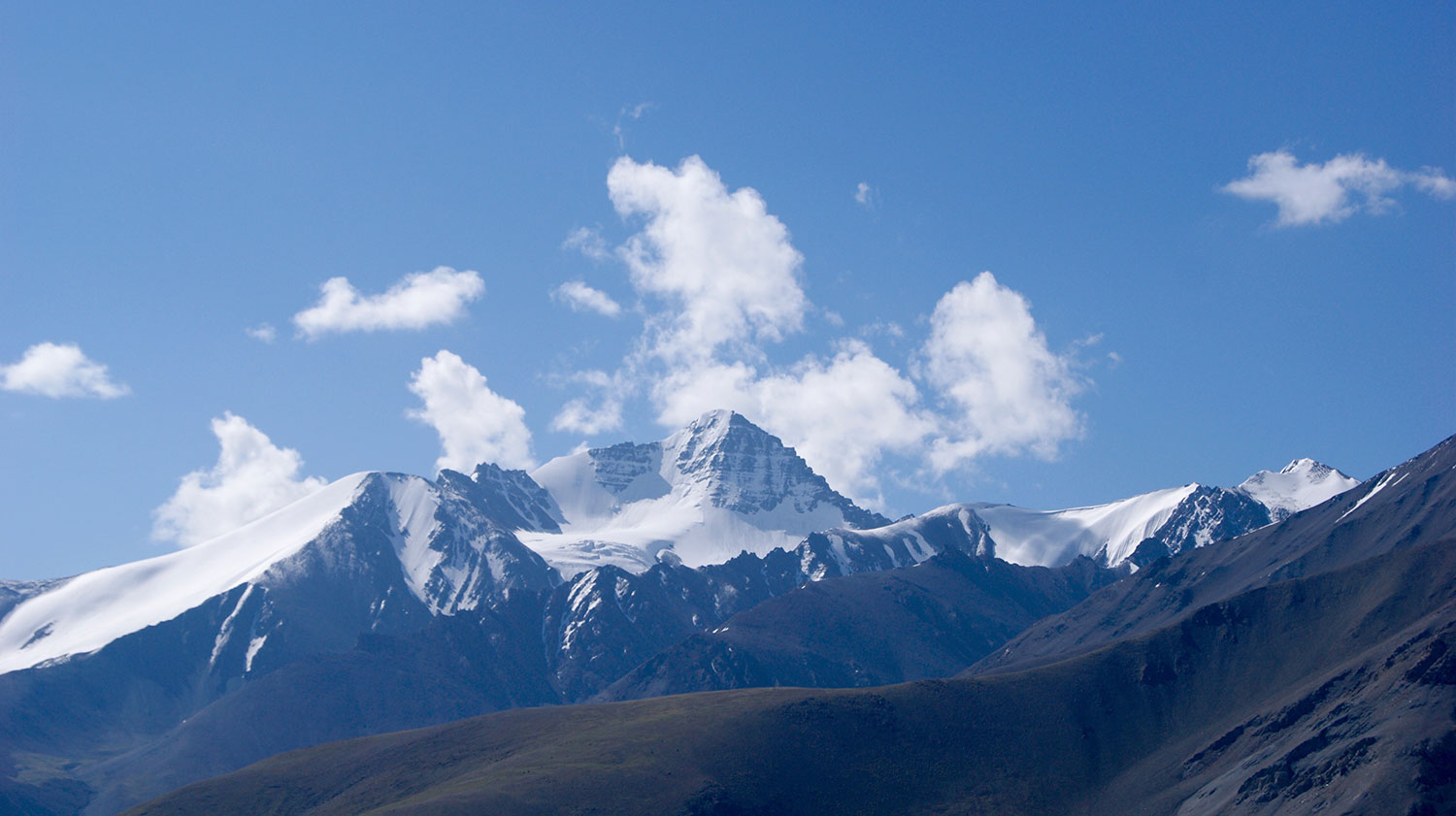 Does it require experience?
A person should be both mentally and physically fit to scale this giant as it would challenge you emotionally, physically and psychologically. People with high blood pressure, anxiety issues, asthma, heart problems and epilepsy are not eligible for the mission. The difficulty begins at high altitudes when a person might face problems in breathing which might  leave you with nausea and headaches. Despite all these troubles, when you reach the end of this insuperable peak, it will surely be worth your efforts. You would be welcomed by blue sky and shining stars amidst purest shadow of the moon. Trust me, it would be a memory to treasure for a lifetime.
Best time to Trek Stok Kangri
June to mid September is considered as the best time for Stok Kangri trek. Notably, due to heavy snow June is said to be the most technical trek.
Where to Stay
You can stay in the guest house or hotel on Day 1, Day 2 and Day 8 in Leh. However, rest of the days you have to survive in the camps.
Mobile Network and Internet Services
While staying in Leh you would hardly get any network connectivity. The only service providers there would be Airtel and BSNL, with limited coverage. You won't be getting any network connectivity in your initial stages of the trek or while staying in camps.
Trek essentials
The trek essentials that you shouldn't leave behind include back and day pack with rain cover, walking stick or trekking pole, head torch, water bottle/hydration pack, one thermos flask, snacks, energy bars, dry fruits, ORS, personal medical kit and trekking shoes. One should not carry more than 15 kg of luggage for the expedition.
Ladakh is home to the most exotic valleys, glacial lakes glistening ice-solid in the sunlight, most splendid Himalayan peaks, breathtaking gorges and all of it is serene due to the sparse population. Stok Kangri Expedition is definitely something to write home about.