Nepal's High Passes and Lakes – Trekkers' Paradise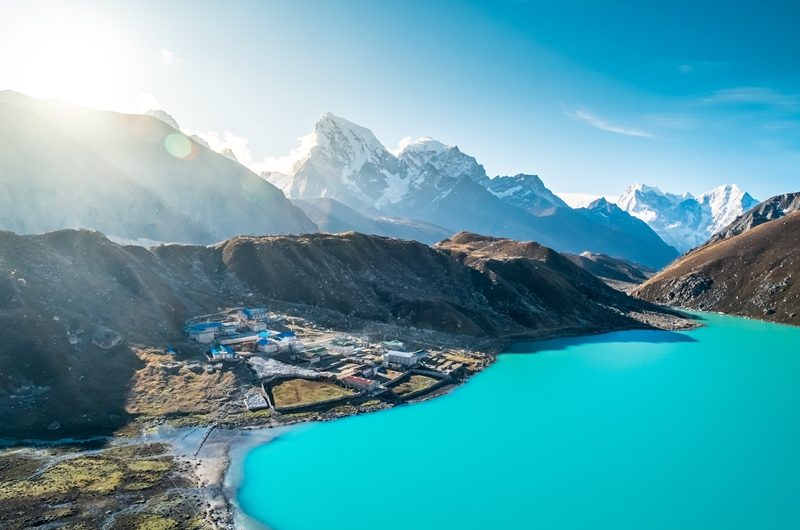 I am an ardent foody, who likes travelling. In my free time, I blast my ears with good-quality Heavy Metal. Watching culinary shows, writing songs, playing drums, guitar and keyboards, playing cricket and singing consume much of my leisure time.
Aah, Nepal! A trekking paradise! A country, which is home to the world's highest mountain, needs no introduction to hikers. The country, however, is not only about high peaks, but mountain passes and lakes as well. As a general notion, Ladakh is associated with high mountain passes, but Nepal does not lag behind. It is also home to some incredible mountain passes as well as lakes. What I hope to achieve with this blog is to not only tell you about Nepal's mountains, but also open up more hiking opportunities for you. Below are some of the most significant high passes and lakes of Nepal that one should know about.

Passes
Cho La – At about 17780 feet high, Cho La is among the highest passes in the country. Located in Solukhumbu district, it lies on the famous hiking trail to the Mount Everest Base Camp. If you are going to the base camp, then you will cross it on your way from Thaknak or Dragnag to Dzongla. The climb to the pass is one of the toughest sections of the hike as you will have to walk on a glacier and encounter lot of steep ascents and descents. You may have to walk for anywhere between 4 to 6 hours from Dragnag to reach the pass summit.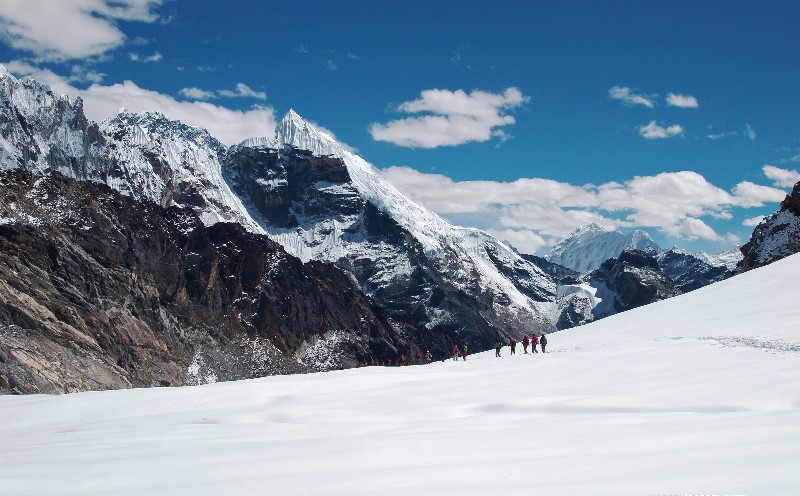 Renjo La – If you ever go on the 3 Passes trek in Nepal, Renjo La will be the first high-altitude pass you come across. Renjo La has an altitude of approximately 17900 feet, so you better be sure you want to scale it. This pass will take you from the tiny settlement of Lumde to Gokyo, a seasonal village in the Gokyo Lakes area. At such a height, there will always be snow and the temperature will always be below 0 degree Celsius, so make sure you are well packed and wrapped. Once at the top, you will be able to see Mount Everest along with Nuptse and numerous other peaks.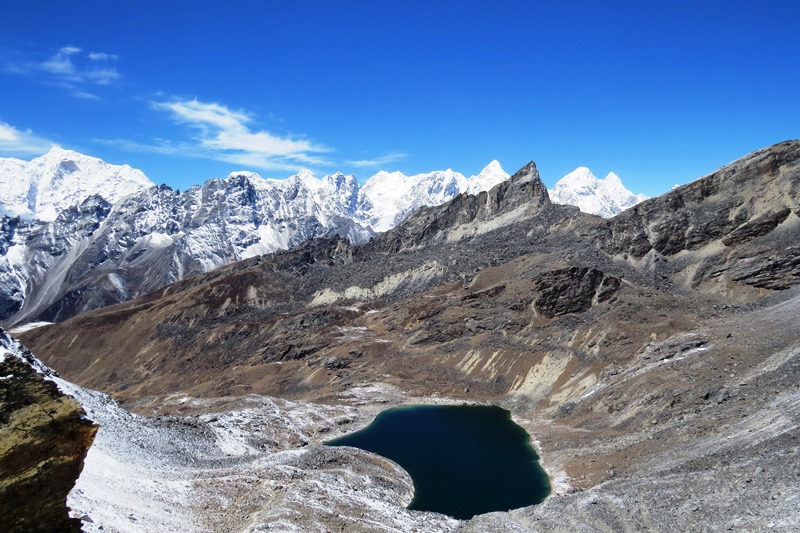 Kongma La – This will be the third and at over 18100 feet altitude, the highest of the three passes on the 3 Passes trek. Reaching its top will again be a thrilling experience, as you will first have to walk on the Khumbu Glacier, which originates at Mount Everest's foot. You will then have to climb steep cliffs along a narrow canyon to reach the top. Kongma La lies on the trekking trail from Lobuche to Chukhung. As is the case with most places with a Buddhist influence, you will see colourful Tibetan prayer flags at the top. The mind really boggles when you think who would have tied flags at such a remote and inaccessible spot.

Thorong La – If you ever go from Muktinath towards Manang on foot, you will have to climb to the top of Thorong La. The pass is one of the few in Nepal, on the way to which you get to see fir trees! The view from the top is simply amazing…snow-capped mountains on all sides and lush coniferous forests down below….the perfect mountain scenery. Your hike will nevertheless be difficult, so you better seek blessings at the shrine before commencing. At around 17700 feet above sea level, altitude sickness is as much a spoiler as the cold and less oxygen level.
Lakes

Gokyo Lakes – At an altitude ranging from about 15400 feet to 16400 feet, Gokyo is said to be the highest freshwater lake system in the world. Just like the USA and Canada have the Great Lakes, Nepal has Gokyo Lakes. There are at least five main waterbodies in the system and numerous others as well. How many lakes really are here varies in every report, with some claiming the number to be 19. The most significant of the lakes here is named Gokyo Cho, whereas Thonak Cho is the largest of them all. Gyazumpa Cho, Tanjung Cho and Ngozumpa Cho are the other three significant lakes in the area.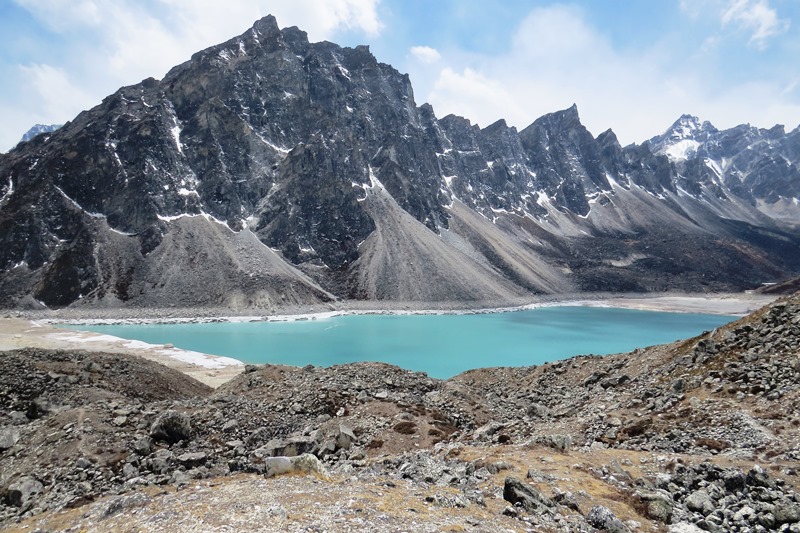 Apart from their rugged natural beauty, the lakes also hold immense religious importance for Buddhists as well as Hindus, and temples of Lord Shiva and Vishnu are also located near the lakes. To reach this magical place, take the traditional Mount Everest trail up till Namche Bazaar and then divert towards Thame instead of going towards Tengboche and Dingboche. As the hike will take you through Sagarmatha National Park, you may be able to see snow leopards, musk deer, wolves and brown bears.
Tilicho Lake – Located at an elevation of more than 16000 feet above sea level, Tilicho Lake has the distinction of being one of the highest on earth. From the lake, everywhere you look, you will see soaring mountains, almost completely covered with snow. Again, you will see Buddhist prayer flags here that really add to the colours. A good part about the site is that it lies on the extremely popular Annapurna Circuit, so those, who are trekking here, can definitely visit it. From the base camp, it is merely a day's hike. You can come here, spend time looking at the scenes and then conveniently return to the base camp without worrying about setting up camps as the base camp has facility for accommodation.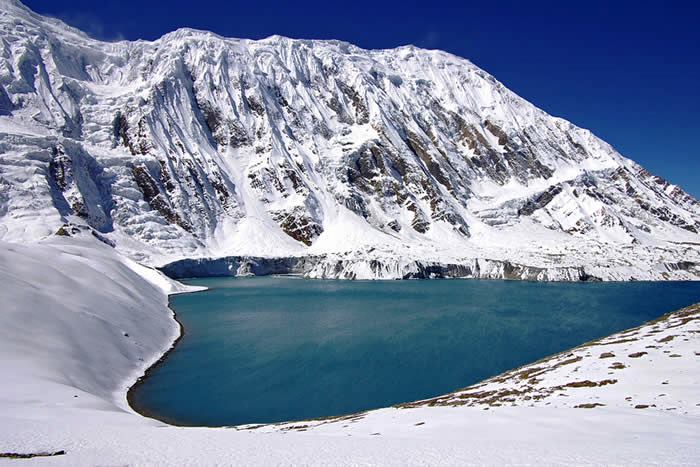 Rara Lake – Only people, who are not adventurers, would not have heard of biking trips to Ladakh. But, did you know that you could go on such adventurous road trips in Nepal too? Yes, there are many biking destinations in the nation, with Rara Lake being one of the most popular ones. The journey will involve driving on winding roads that will descend and ascend alternatively, riding through lush forests, along rivers and across valleys. You will still be able to drive only till Talcha, from where a hike through the wilderness will follow.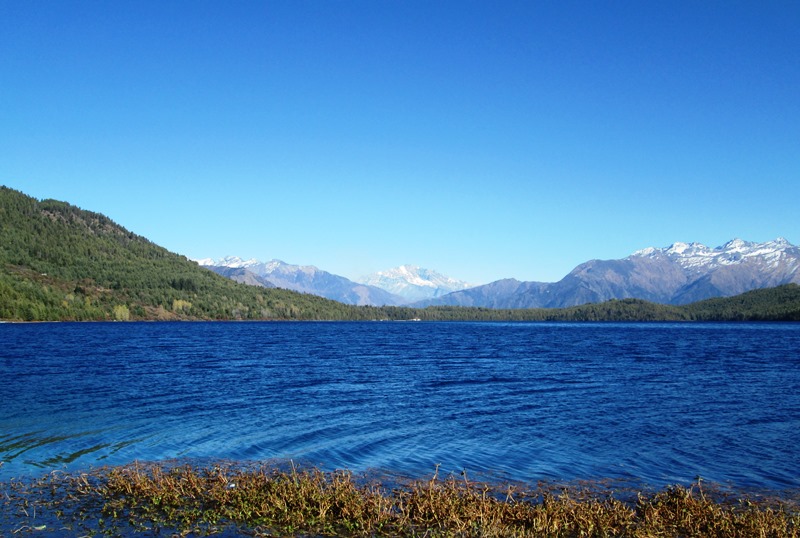 The best thing about Rara Lake is that it is not too high, just about 9000 feet in altitude. This means that anyone can go here and there will be no danger of altitude sickness. Unlike other lakes in the list that are so high that the weather is always freezing here, the area around Rara Lake remains nice and warm during summers. As the lake is located within Rara National Park, you have a good chance of spotting snow leopards, jackals, red pandas and other regional wildlife. The lake itself is a pretty incredible spot; bright blue water, surrounded by hills with lush coniferous vegetation, and snow-covered peaks visible in the distance!
There are of course more high passes and lakes in Nepal, but the above-mentioned are the most significant ones. These are also the most easily accessible as numerous agencies organise treks. I have always been in love with mountains, and reading about these sites only made it grow. So, this is what I'm going to do. I'm going to plan a vacation, head off to Nepal and try visiting at least one pass or lake.