Travel to Spiti Valley to find Love, Peace and Harmony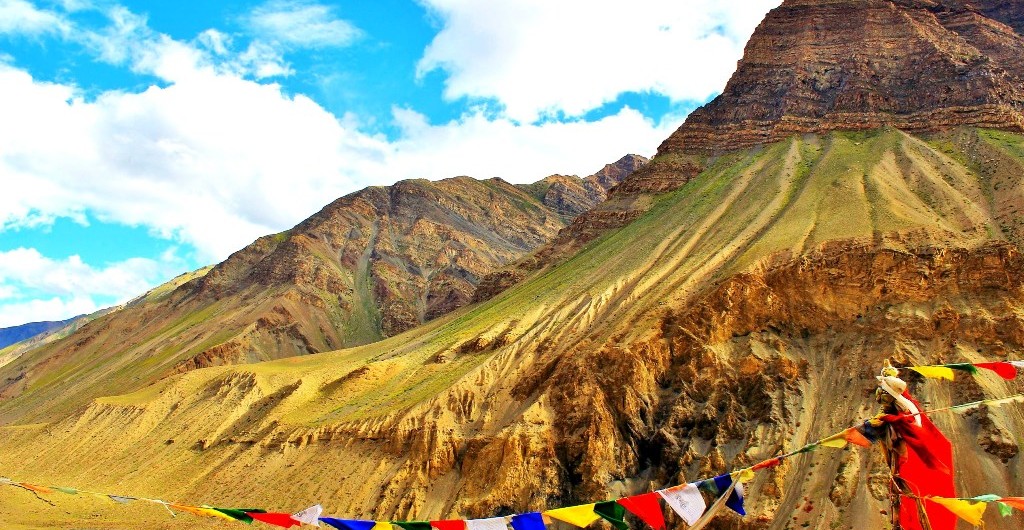 Tanya has been an adventure kid from her childhood days when she explored the deepest secrets of the seas of Tamil Nadu, Andaman and Goa and experienced swimming and scuba diving. She now calls herself a Himalayan Traveler. She claims her first love is the Himalayas, everything else comes after that. Solo traveling gives her a high like meditation and she loves to live outdoors where there is no box. Post backpacking for a few years she decided her calling was trekking and wishes to see the highest mountains of the world, but not climb them as a mark of respect. All the base camps are on her list. She is very inspired by the book "Wild" and wishes to hike the Pacific Crest Trail solo sometime. She loves to write about her travel experiences and connecting them to a way of living life as a person and believes that "Life is either a daring adventure or nothing at all".

Latest posts by Tanya Roy (see all)
Whether you are solo, or a group of friends or a family, it doesn't matter, Spiti Valley is one landscape you must travel to, and if you don't, you really are missing witnessing a lot in a lifetime. Why so? Well, you'll know as you read through this.
Many of us might not know that Tibet is known as the roof of the world, as it is the highest inhabited land in the whole world, home to the mightiest Himalayas, the home of his holiness Dalai Lama, the land of mystic people and culture. If you have watched the movie Seven Years in Tibet starring Brad Pitt, you will know what I am talking about. And if you haven't, then go watch it now.
The first time I traveled to Spiti Valley was in the year 2009 which was on a motor bike. Back then no one, including myself, had any idea about this valley and the history behind it. It was gruesome and rough, and I was just 21 years old. We started our ride from Manali and crossed through the rough plateaus of the valley over a period of 7 days including Gramphu, Chhatru, Batal, Chandratal, Kaza, Tabo, Nako and finally Rekong Peo. Back then there were very few Indian travelers on the highway; more of foreigners, and it did come to me as a shock that a hidden valley existed in such close proximity to us and yet most were not aware of this magical land.  I knew that I was going to go back there soon again, didn't know when, but I felt a deep connection with the land.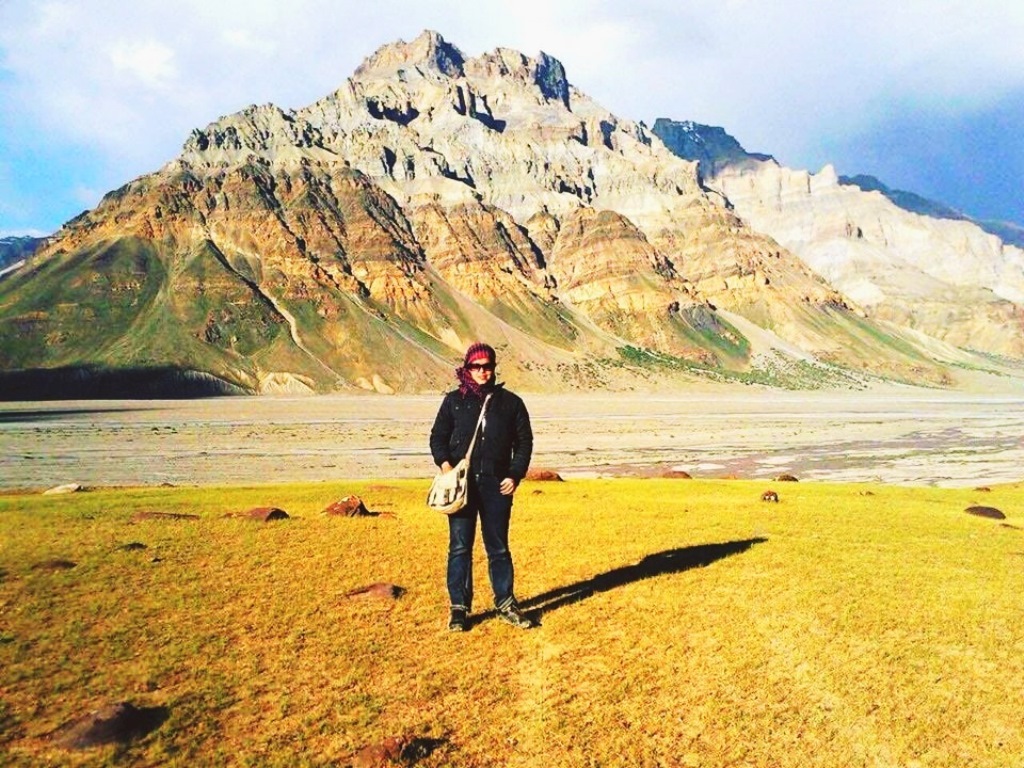 As luck struck I decided to travel to Spiti again in 2015, this time I started from Shimla. Why do I say that your belief in Peace, love and Harmony will return back is because every place I was covering during my travel, I was coming across a distinct culture everywhere and what was the most beautiful thing, it was the people, their kindness, and their helpful behavior! I never felt unsafe, it was so much better than being in Delhi. On my journey to this beautiful land I crossed many villages, witnessing different cultures and traditions, and through this blog I would like to introduce and acquaint you all to some of these. Read on.
Kalpa – The land of peaceful coexistence
As you hit Kinnaur – the first district on the route, you will see a beautiful amalgamation of two cultures and religion – Hinduism and Buddhism, and you see how perfectly and harmoniously both of these co-exist. Kalpa, about 9 kms above Rekong – Peo, is a quiet town in the upper Kinnaur region famous for its apples and for being in the lap of the Kinner Kailash Range. What struck me more was the Love, Peace and Harmony in which the people of this small Himalayan Village co-exist. You see a monastery as well as an ancient temple. Don't we have much to learn from the people of these places?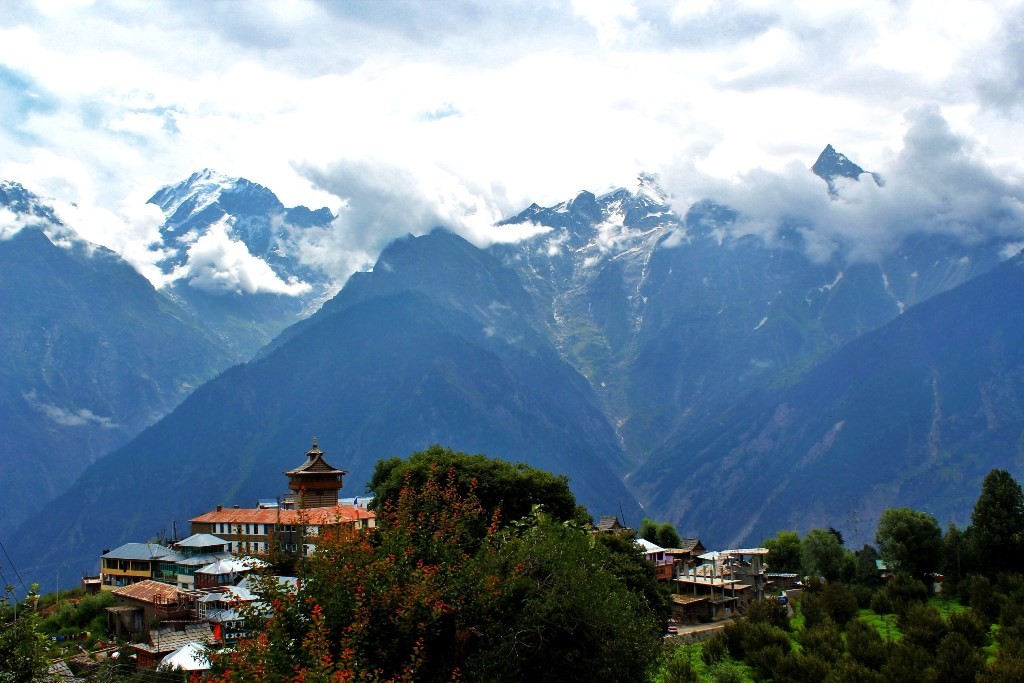 Tabo – The home of the oldest Monastery
Moving on, my next stop was Tabo. Tabo is the oldest Monastery of Buddhist times and as you reach the place you see a perfectly happy settlement in the middle of a mountain dessert. What is the most fascinating thing about Tabo is the inhabitants' keenness on agriculture. In spite of living in a mountain desert, they have the willingness to grow vegetables. Coming back to my statement above on Tibet, here in Tabo you'll know you are in a land which is nothing but "Mini Tibet". The landscape, the culture, the tradition and the people, and not to forget the might Himalayas – yes you are there, right there!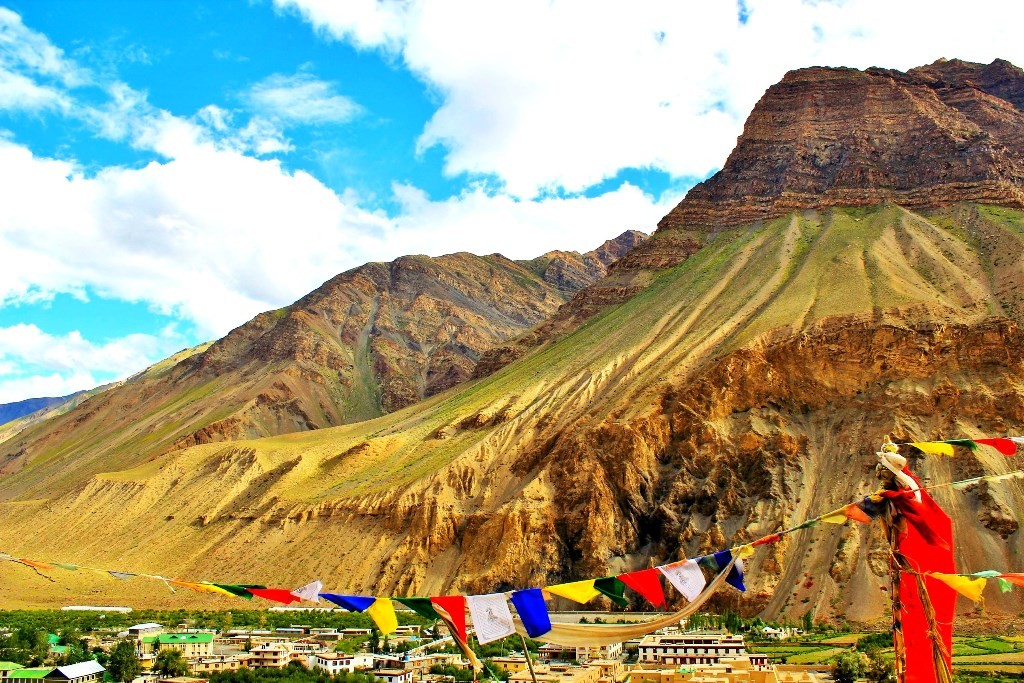 Dhankar – Another World
After spending a night at Tabo in a local homestay, my next stop was Dhankar, and little did I know that this was going to be my favorite place in Spiti Valley. All the while I was on the road, I could not take my eyes off the scenic views; I felt like this was not on Earth but some other planet or something truly unreal! As Dhankar came in front of my eyes, I could not believe that this is what I was seeing; it looked like another world – magical, mystical and unreal. So far away from everything, I felt like this is it, this is where I want to settle down. I took a hike to Dhankar Lake which is a 2 KM tedious walk at that altitude, and went to the Old Monastery next morning after spending the night at a homestay. I have never felt so present and alive in my life ever like I felt that morning in Dhankar; my faith in everything started restoring.
Then I hiked down from Dhankar village – 4 KM easy trail – and then moved towards Kaza.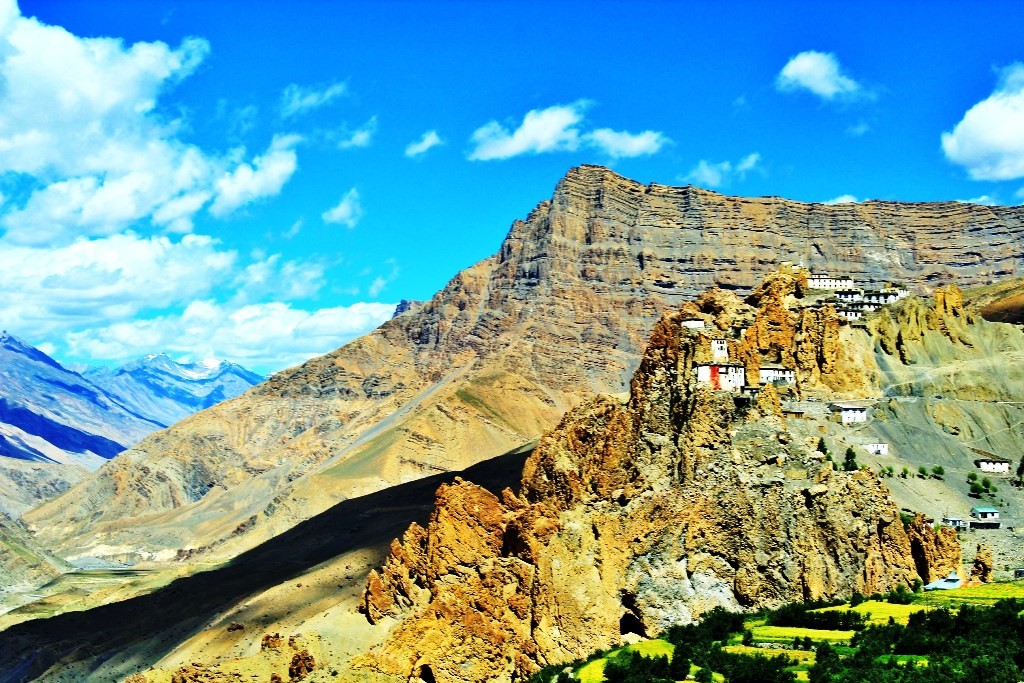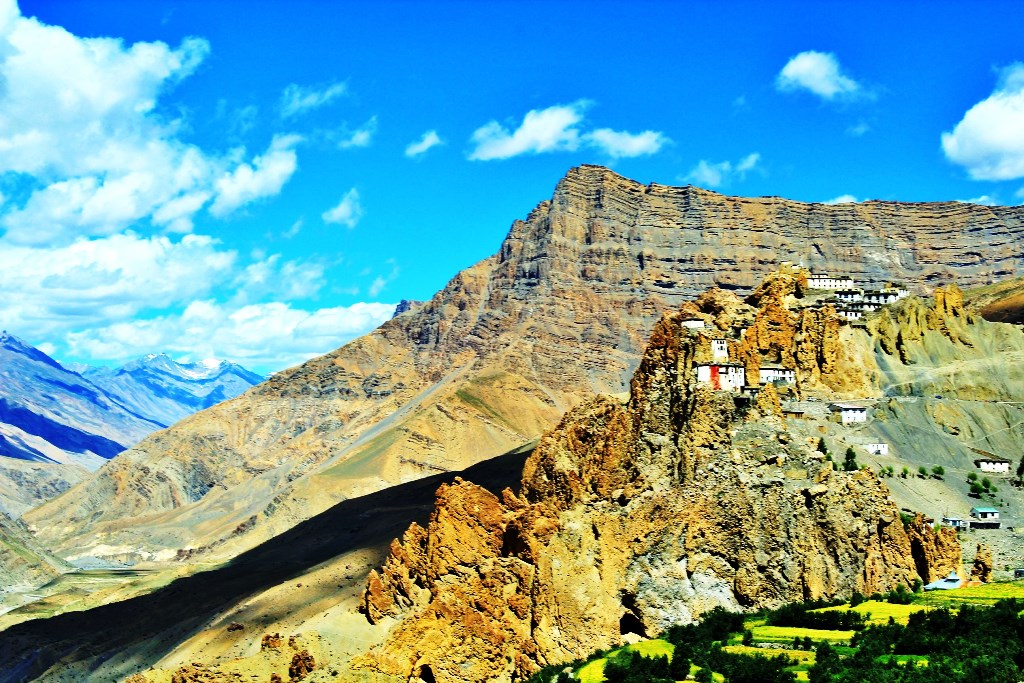 Kaza – Some people and civilization
Kaza is more like the capital of Spiti Valley, a midway pit stop to fill up the gas tank, make phone calls, access internet, withdraw cash etc. Basically refuel! All the administrative and regulatory activities take place from Kaza. I stayed in Kaza for 2 days again and did all my work, checking emails, withdrawing cash and calling my parents back home. From Kaza I also visited all the upper villages and Monastaries starting from Kibber village which was recorded as the highest inhabited village in Asia at one point in time, along with the famous Key Monastery.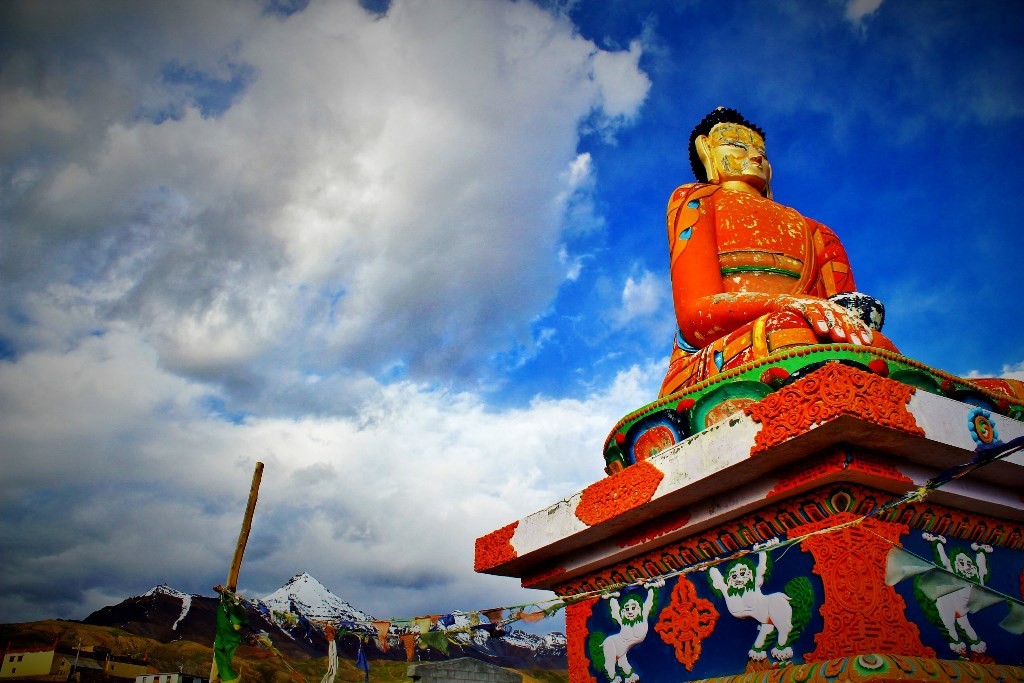 I then traveled through the famous Spiti Monastery trail of Demul, Langza and Komic – Monasteries as ancient as the man himself, at an upper altitude offering breath taking views of the valleys and the snow clad ranges.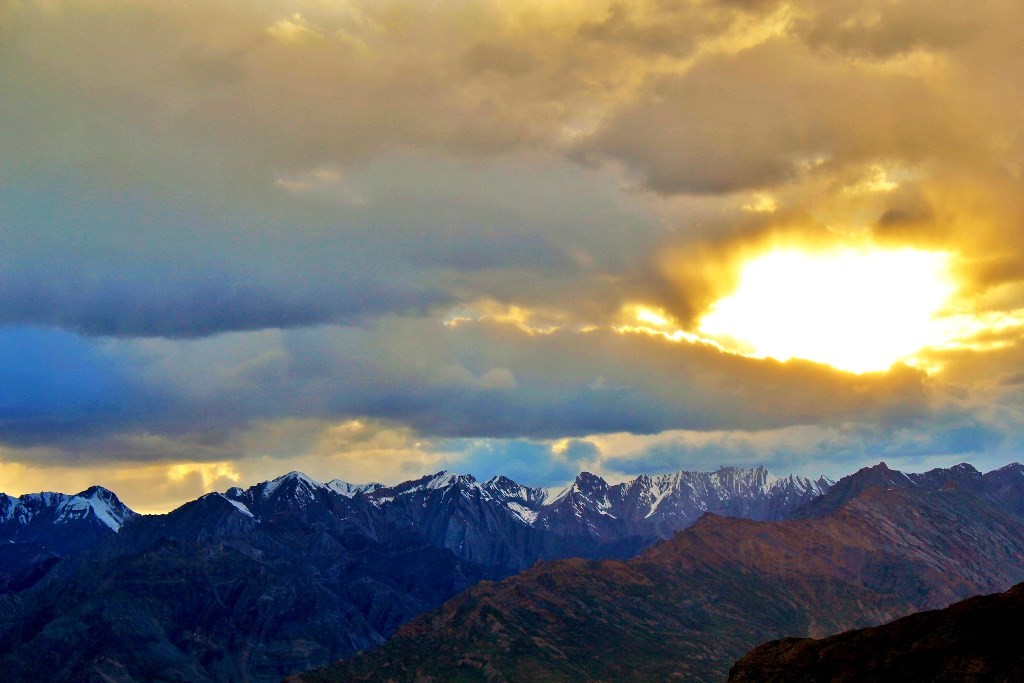 Chandratal – Magic is for real
Since I am more of an activity lover, I had to do a hike, which was the only thing left for me to do in Spiti Valley. I had thought of climbing the Kanamo peak, but could not due to catching chest congestion because of the dust. I was feeling better after resting at Kaza, and was on my way to higher altitudes – Kunzum Pass and Chandratal. I got to know of a 13 KM hike from Kunzum Pass to Chandratal, however I made a huge mistake, I got too adventurous and went without a guide, and got lost. I would never ever recommend anyone to trek without a guide, especially in such high altitude and harsh lands; you never know what you might bring upon yourself. I was rescued by two shepherds, who helped me and brought me back safely to Chandratal camps where I stayed the night. As I strolled along the lake the next morning, there was only one feeling echoing in my mind – Magic!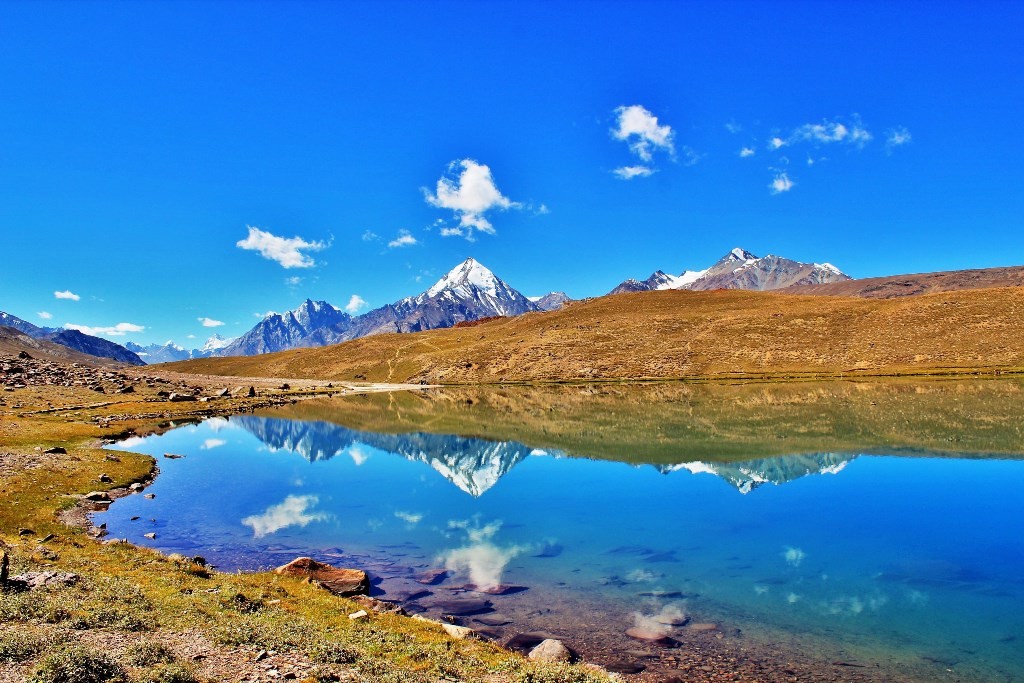 It was an adventure through and through – I got to see the spectacular views of the Chandrabagha peak while hiking, and watched the night sky from the campsite at Chandratal. It was no less than watching the Northern lights – the Milky Way shining brightly!
Batal – The home of the kindest souls
It was time to head back, and my heart was heavy and full with mixed emotions. On one hand I dint want to leave this magical land, and on the other I knew that there was a lot that I was taking back with me. Before heading towards Manali, we stopped at the famous Chandra Dhaba at Batal, a land so cold – almost inhabitable, run by Chacha and Chachi for the last 40 years. The ever so happy couple had saved lives of 110 people in the year 2010, when Spiti saw unexpected snowfall during the Uttarakhand floods. Chacha and Chachi were recognized and honored by the president's bravery award for saving many lives and offering shelter to those in need.
This heartwarming meeting brought me back to the thought of reinstating my faith in love, peace and harmony. How people like these do good, without expecting anything in return, give without counting, have no access to social media or any source of popularity. These angels make you believe in humanity and its strength which we often find missing in the cities.
And that's where my trip came to an end, with a heavy heart I left the valley and reached Manali, and this time I was sure that I was going to visit Spiti, soon again and more often.
Spiti is so close to most of us, we can just drive there. We spend so much money traveling abroad without knowing we have such gems in our own country. The Mini Tibet is calling you! And trust me you will not regret visiting it.