Valley of Flowers: Step into the bed of beauty on this adventurous journey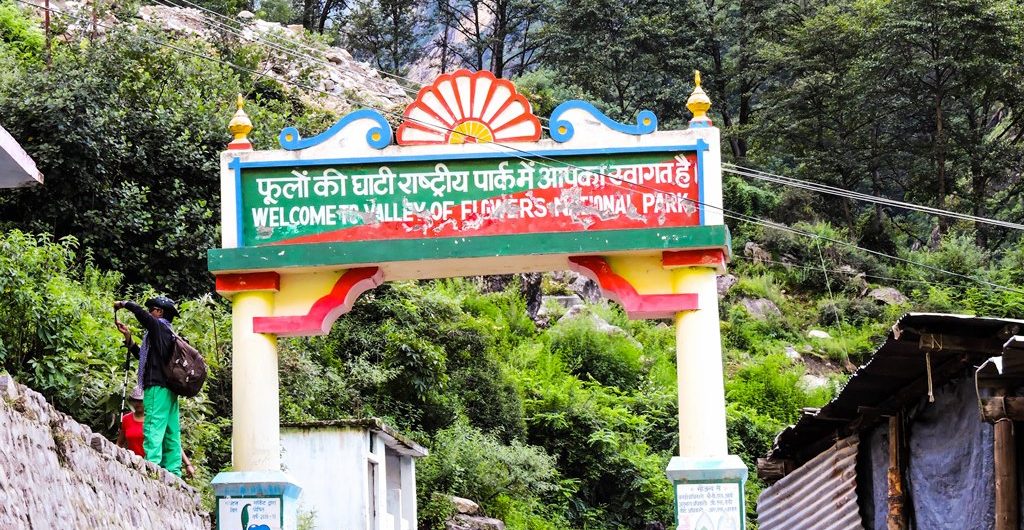 I am a happy-go-lucky person, who loves reading, writing and travelling. Gardening and good food are the other things that I am passionate about. My motto in life is simple, "Love what you Do and Do what you Love".
Latest posts by Meenakshi (see all)
Perched at an altitude of 14,400 ft, Valley of Flowers is home to the pristine beauty of nature which most of us get a chance to admire only in books. Replete with rich biodiversity and breathtaking surroundings, Valley of Flowers is popular for drawing the attention of several tourists across the world. Located in the 'Abode of God', Uttarakhand, it is a striking UNESCO World Heritage Site. To step into the bed of flowers on this beautiful journey into wilderness is an experience in itself.
What sways the mind of millions?
Renowned for its meadows of endemic alpine flowers, Valley of Flowers National Park is a picturesque park that graces the beauty of the Western Himalayas. Hemkund Sahib is one of the major attractions of the Valley of Flowers trek. An abode of faith and devotion, Hemkund Sahib is known for receiving huge tourist traffic round the year. The trekking expedition to Valley of Flowers and Hemkund Sahib presents a unique combination of rustic beauty and spiritual grandeur. Abandoned areas, isolated hamlets and an off-beat trail makes the level of adventure and excitement shoot up!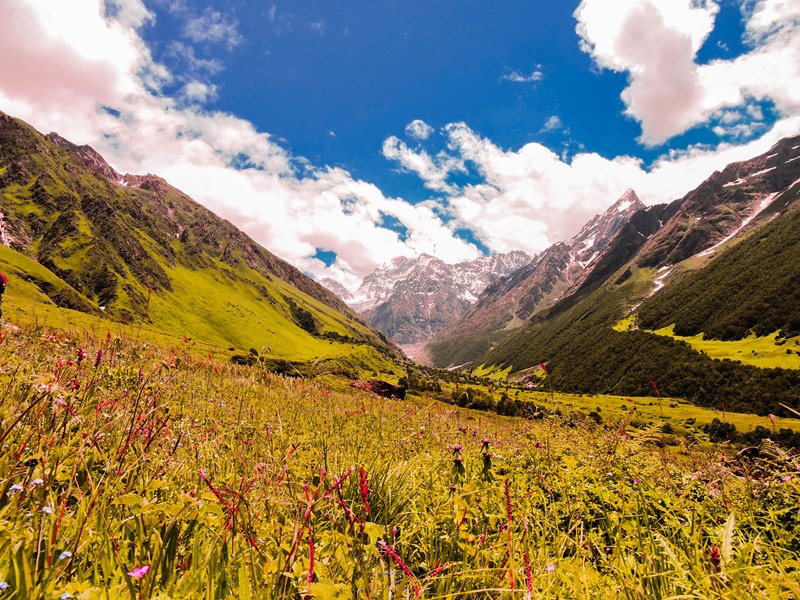 A quick glimpse of my trekking expedition:
It is often said that, 'Nature is the friend of silence and peace'. And I met this friend when I trekked to the Valley of Flowers. To be honest, nothing was pre-planned. When it became a little difficult for me to go with the mundane flow of things, I decided to take a short break. Nature often comes to the rescue when survival becomes stressful and draining. And my case is no exception!
So I left the city and my troubles behind, and reached the first location of my trekking expedition, Haridwar. On the way from Haridwar to Govindghat, the best moment was to witness the holy confluence of Bhagirathi and Alaknanda Rivers forming the River Ganges. The long journey to this place did tire me, but the fascinating paths and religious enshrine kept my spirits alive. Despite the longing of exploring more of the place, I decided to rest in the hotel for some time.
Next morning, it was time to move from Govindghat to Ghangria.  With a short 14 km gradual ascent, I started the trek with a fresh and clear mind. On the way, I met several other people who joined me. While we were walking through the forest area, we came across a number of waterfalls and beautiful greenscapes that left us amazed. In a state of awe, we were trying to comprehend the mesmerizing beauty that was right in front of us. The thought of capturing that hypnotizing moment suddenly slipped into my mind. A lot of selfies and photos got clicked by all of us. Also, do not miss the chance to visit one of the most famous Sikh shrines, Hemkund Sahib. Being the world's highest Gurudwara, it tops the list of the trekkers' itinerary.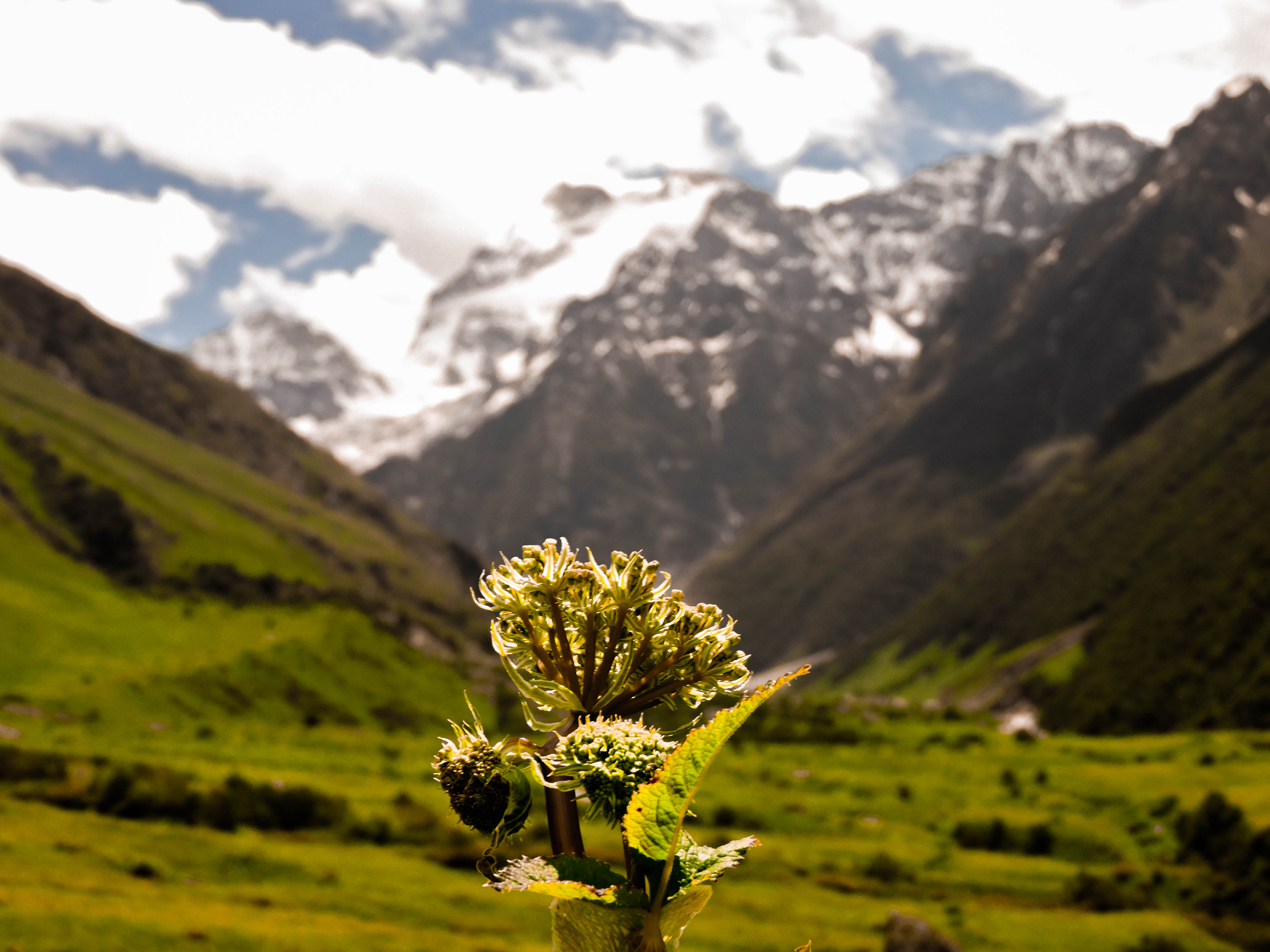 And then, arrived the much-awaited moment!  After scaling a height of 3,858 m, we finally reached our destination, Valley of Flowers. Vibrating with hues of unique color codes, the sight was casting an enchanting spell. The balsam flowers flaunting light bright pink, blue and orange colors were lending a majestic appeal to the valley. The beauty of such exotic flowers took us on a flight of imagination where the valley seemed to be a dreamlike adventure. Stretched over a wide expanse of 87.50 km, the sight of a variety of flowers, including Himalayan Slender Tape Vine, Meadow Rue, Dwarf Globe Flower, and Marsh Marigold, was invigorating our senses.
Glazed by such a fantastic spectacle, I decided to pen down the experience deep in my mind. While all were celebrating their victory, I was silent and trying to give voice to my experience which changed my perspective towards life. Life is beautiful; however, it's up to us to design it beautifully.
At last, it was time to climb down and to experience several other soulful moments waiting for us on the reverse journey.
A part of the journey which was a spiritual surprise:
While trekking through numerous waterfalls, dense forests and astounding views of Himalayas, we were unaware of the surprise that was awaiting us! The view of Sri Hemkund Sahib  was enough to leave us in a state of spiritual ecstasy. The picturesque natural settings of the place replenished our soul and relieved us from all our worldly tensions.
Being an important pilgrimage site, Sri Hemkund Sahib is nestled amid the Himalayan ranges. Lying in the backdrop of snow-clad mountains, this holy place offers peace and tranquility away from the din and noise of the city. Adorned with beautiful and exquisite tapestry, the walls of Hemkund Sahib have pictures of various Sikh gurus who have inspired humankind with their morals and principles. Hemkund Sahib is not only a site of religious relevance, it also stands as a testimony to the sacrifice of those people in history who have fought for the welfare of the society.
Hemkund Sahib was one of the highlights of our trek. When every ounce of energy drained up, it served as a site that refreshed our mind and nourished us within a fraction of seconds. The guide told us that it is believed that Hemkund Sahib is home to seven snow peaks where Guru Gobind Singh meditated in his previous birth. The religious importance and spiritual joy attract a myriad of devotees every year. As it is considered that a dip into the holy water can purify our soul, we also felt that our souls were rejuvenated!
Load your bag with few essentials:
Walking stick

Trekking shoes

Head Torch

Moisturiser

Emergency Medical Kit

Insect Repellants
Amidst the noise and restlessness of my mind, I found something precious on this expedition. To sum up the experience in one line is to recall poet John Keats's words, "A thing of beauty is a joy forever".