Wildlife Destinations to Spot the Majestic Bengal Tiger

I am an ardent foody, who likes travelling. In my free time, I blast my ears with good-quality Heavy Metal. Watching culinary shows, writing songs, playing drums, guitar and keyboards, playing cricket and singing consume much of my leisure time.
The word 'Endangered' being associated with the Royal Bengal tiger – one of the most ferocious and majestic tiger species in the world – is truly disheartening! Found primarily in India with smaller populations in China, Nepal, Bhutan, Bangladesh and Myanmar, this wildlife species today faces the threat of extinction owing to large-scale deforestation and poaching. However, in recent decades, several efforts have been made by governments and NGOs to protect their population, which has gone down to less than 2,500.
These magnificent creatures, weighing up to 400 to 600 pounds, have a strong sense of smell and great vision. Generally, they are spotted in mangroves, tropical and subtropical rainforests, high altitudes and grasslands. If you wish to see this species of tiger in its natural habitat, then you should make plans to visit some of the dense National Parks and Wildlife Reserves in India, Bangladesh and Nepal. Spot the majestic Bengal Tiger in the wilderness and have an exhilarating experience.
Corbett
Considered among the oldest National Parks in India, Corbett National Park was the first attempt to protect these wild beasts under the Project Tiger programme – launched in 1973. Today, the population of this fierce creature is plentiful in the reserve, but it is difficult to spot them as they camouflage themselves in the lush foliage that the park has in abundance. The Ramganga River, dense forest and ample prey make this reserve an ideal habitat for the tigers. There have been instances in the park when these creatures have preyed upon buffaloes and even elephants. If you are contemplating to explore Corbett that lies in the Nainital district of Uttarakhand, then the best way to spot these creatures is to go for an elephant or Jeep safari.
Bandhavgarh
Located in the Umaria district of Madhya Pradesh, Bandhavgarh National Park is said to have one of the highest concentration of the Bengal Tigers in the world. The wildlife reserve has been divided into 4 zones, namely Panpatta, Magdhi, Khitauli and Tala. Spread over an area of approximately 105 sq km, this protected territory was established as a National Park in the year 1968. The vegetation here comprises Sal forests on the lower slopes and valleys, as well as deciduous forests on the hills and dry regions. In addition to the remarkable tigers, it is inhabited by 37 mammal species, 80 butterfly species and 250 species of birds. The nearest city to this place is Jabalpur, which is well connected to the rest of the nation via airways, railways and roadways.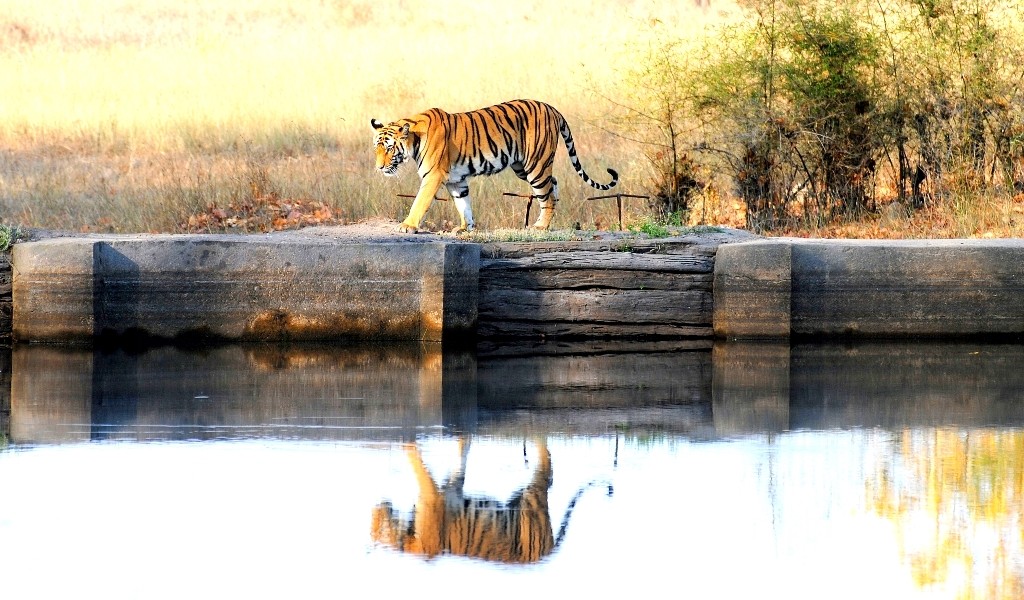 Ranthambore
Established in 1980, this famous National Park in the Sawai Madhopur District of Rajasthan sprawls over an area of 392 sq km. It is known for being home to a large population of tigers, which can be easily spotted here. According to census data, there were about 62 of them in this park. In addition to it, the place is inhabited by a large variety of plants, trees, birds, mammals and reptiles. Jeep and open canter safari are the best options to explore the amazing beauty of this nature reserve. The easiest way to reach here is to take trains to the Sawai Madhopur Railway Station or come here by road from Jaipur, which is only 160 km away.
Pench
Spread across an area of approximately 290 sq km, Pench Tiger Reserve was set up in 1977. Located in the districts of Chhindwara and Seoni in Madhya Pradesh, this reserve is home to jungle cat, dhole, leopard and small Indian civet, in addition to the Royal Bengal Tigers. The terrain in this reserve consists of small ridges, seasonal streams and hills with steep slopes. Tourism in this region is restricted to only 20 per cent and is carried out in the morning and evening through Jeep or elephant safaris.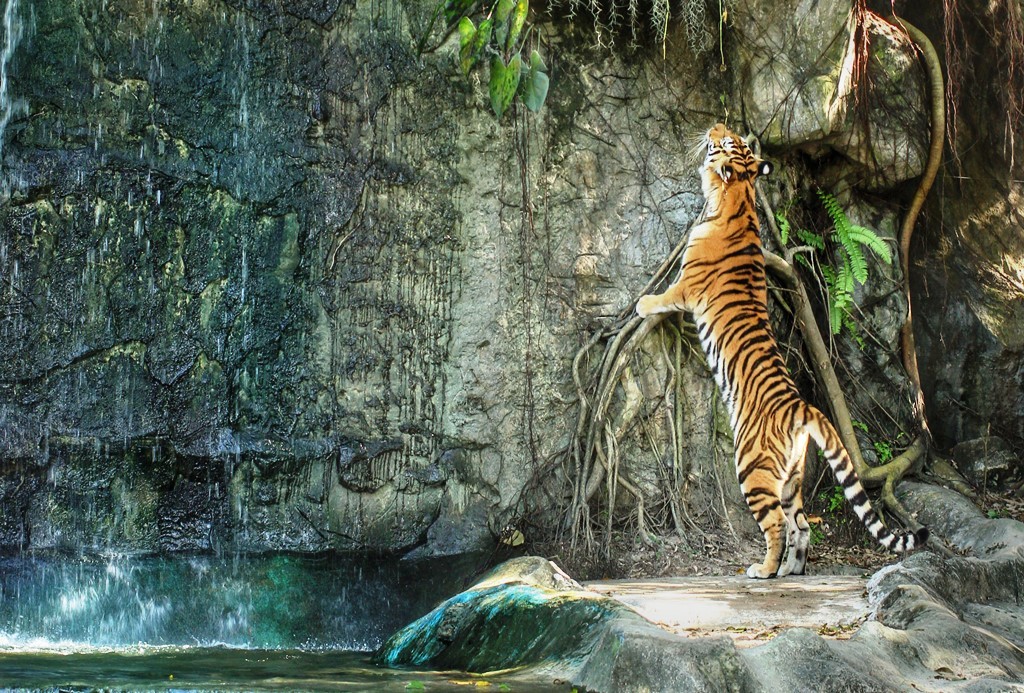 Sundarbans
This UNESCO World Heritage Site is spread across an area of 10000 sq km, of which the major part lies in India while remaining in Bangladesh. Densely covered by mangrove forests, Sunderbans National Park is home to the largest Bengal Tiger reserves in the world. Established in 1991, it is maintained by the governments of both Bangladesh and India. This region lies at the confluence of Padma, Ganga, Meghna and Brahmaputra rivers. About 170 tigers were recorded in this region in 2015. In addition to this wild species, this area is home to fishing cats, spotted deer, wild boars, jungle cats and flying foxes as well.
Kanha
Kanha National Park in Madhya Pradesh is one of the major tiger reserves in India. Established in 1955, this park is spread over an approximate area of 940 sq km. It has a significant population of these wild beasts, along with sloth bears, Indian leopards, Indian wild dogs and barasinghas. The area is also home to over 1000 flowering plant species, in addition to several meadows and aquatic plants. This reserve is one of the favourite tourist spots when it comes to jungle safaris in Central India. Every year, thousands of wildlife enthusiasts come here to spot the rich biodiversity of this place. It can be reached from Jabalpur airport and railway station by availing private taxis.
Kaziranga
Spread over an area of 430 sq km, Kaziranga National Park in Assam was set up in 1974 to protect the great one-horned rhinoceros. Since it is also home to a high density of Bengal Tigers, it was declared a Tiger Reserve in 2006. This UNESCO World Heritage Site is also inhabited by wild species like swamp deer, wild water buffalo and elephant, and serves as a home to a variety of birds like the black-necked stork, ferruginous duck, Dalmatian pelican, Asian open-bill stork and spot-billed pelican. This place can be easily reached from cities of Tezpur and Jorhat. Explore the wildlife of Assam with us.

Namdapha
Established in 1974, this National Park (the third largest in India) lies in the district of Changlang in Arunachal Pradesh. Its core area is approximately 1808 sq km with 177 sq km of buffer area. The vegetation in this reserve consists of temperate, montane, tropical moist and bamboo forests, along with Alpine meadows. This place is home to the four big cats, namely tiger, clouded leopard, snow leopard and common leopard. Other predators inhabiting this region are Asiatic black bears, dholes and wolves. It also has about 425 species of birds, including snowy-throated babbler, white-winged wood duck, Eurasian hobby, purple cochoa and laughing thrushes. The nearest city to this conservation area is Miao.

Satpura
Located in the district of Hoshangabad in Madhya Pradesh, this National Park was established in 1981. Sprawling over an area of approximately 524 sq km, this reserve has a large population of wild animals, including the Bengal Tiger, leopard, wild boar, barasingha, bear, chinkara and chital. Its altitude ranges from 300 to 1352 m, with its terrain comprising ravines, sandstone peaks, dense forests and narrow gorges. The nearest town to this place is Pachmarhi, but the best way to reach here is from the state capital Bhopal, that lies about 180 km away via NH 69.

Chitwan
This National Park of Nepal, located in the Inner Terai lowlands towards the foothills of the Himalayas, was created in 1973. It is famous for being home to the Bengal Tigers and single-horned Asiatic rhinoceros. Spread over an area of 932 sq km, this UNESCO-listed World Heritage Site is also inhabited by 41 other mammal species; 17 varieties of snakes, monitor lizards and starred tortoise; 113 species of mugger crocodiles and fish; and 543 bird varieties (in 2006). In terms of flora, this park has Himalayan subtropical broadleaf forests, with 70 per cent of the area covered by Sal trees. The nearest city to this place is Bharatpur, which lies approximately 146 km from the national capital, Kathmandu.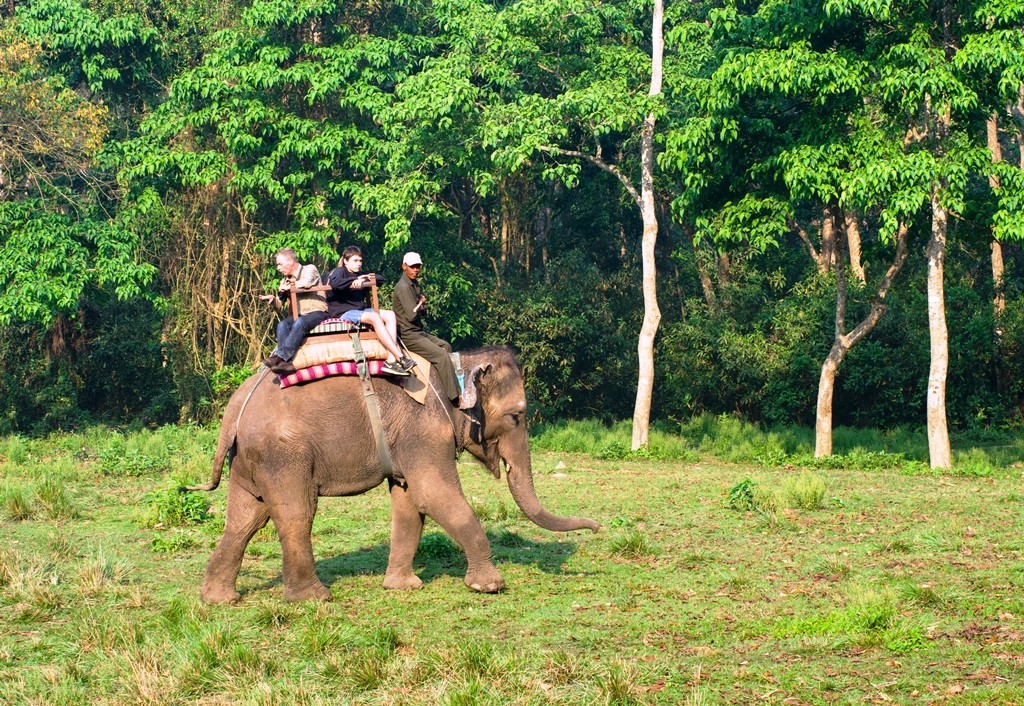 Visiting these nature preserves to spot the Royal Bengal Tigers can be really rewarding and fulfilling. Therefore, keep your bags ready for the next vacation to take a trip to any of these above-mentioned places and spot one of the most important species of tigers.