Look where you are landing!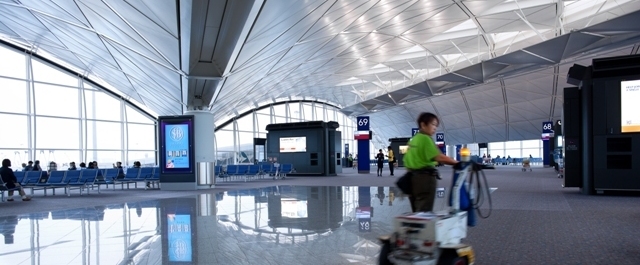 I am a happy-go-lucky person, who loves reading, writing and travelling. Gardening and good food are the other things that I am passionate about. My motto in life is simple, "Love what you Do and Do what you Love".
Latest posts by Meenakshi (see all)
For a traveller, an airport is a very important space. A lot of waiting time is spent there, both coming and going. So it is such a blessing if that time is made convenient and entertaining by the services and facilities that the airport has to offer.
Skytrax, a UK-based consultancy, runs an airline and airport review and ranking site. It conducts research for commercial airlines and carries out international traveller surveys to find the best cabin staff, airport, airline, airline lounge, in-flight entertainment and on-board catering (alongside several other categories).
Here is this year's list of the top-five airports – and the adventure activities the cities they are situated in offer:
Singapore Changi Airport – Built in the 1970s and 80s, Singapore's Changi Airport was designed for both current and future needs as the city-state's primary airport. Changi has three terminals with a total annual handling capacity of 66 million passengers, and boasts over 753,500sq ft of space spread between the terminals for shopping and eating outlets. It has won close to 450 awards since 1981.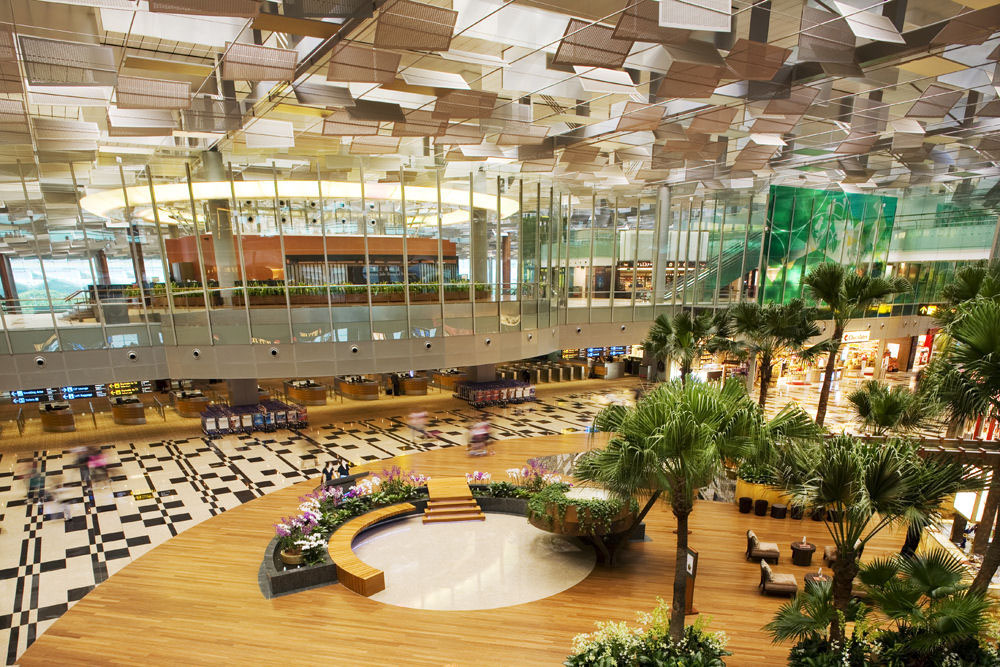 Singapore offers many activities for adventure seekers – kayaking, sailing, windsurfing, cable skiing and scuba diving are popular here. The city-state also has an indoor skydiving simulator, while other spots like XtremeSkatePark and Marina Wakeboarding Hub provide great adventure opportunities. 
Incheon International Airport – The largest airport in South Korea, Incheon International Airport is also one of the largest and busiest in the world. It is being built in four phases (the masterplan was approved in 1992); construction of the third and fourth phases will be complete by 2017 and 2020, respectively. This airport has a golf course, spa, ice-skating rink, a casino, indoor gardens and innumerable shopping and eating options.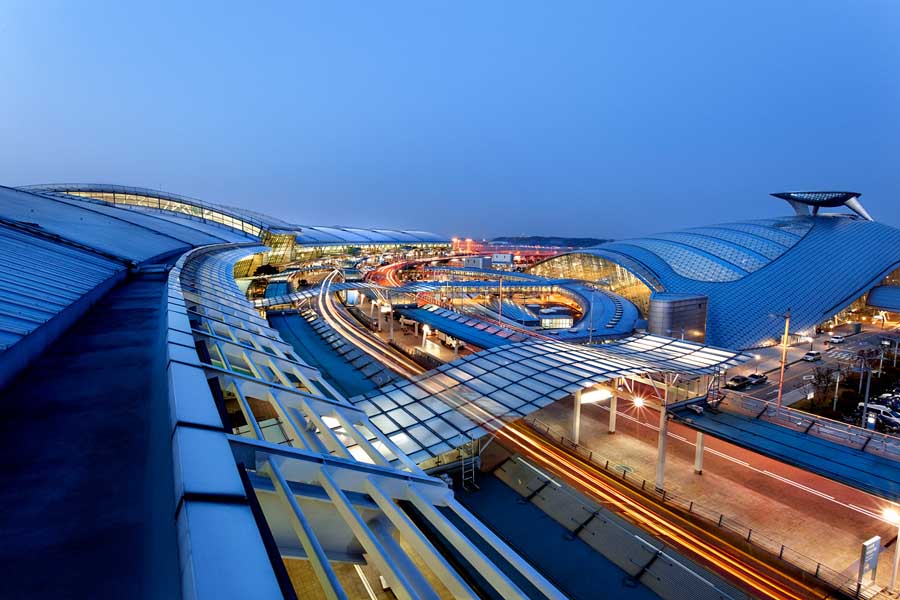 With a host of outdoor sports to choose from – hiking, river cruising, biking and kayaking are some of the more popular ones – South Korea is a delight for lovers of the outdoors. Gyeyang Park, HangangRiver and YeongjongIsland are favourite stopovers among tourists and adventure buffs. 
Amsterdam Schiphol Airport – Located 20 minutes southwest of Amsterdam, Schiphol Airport is the main international airport for the Netherlands. It is the primary hub for national airline KLM, and opened in 1919 as a military airbase. The world's fifth busiest airport in terms of international passenger traffic, Schiphol has one terminal which is further divided into three halls. Under one roof, it houses large shopping areas, the world's first permanent airport library, popular eateries – and even a mortuary!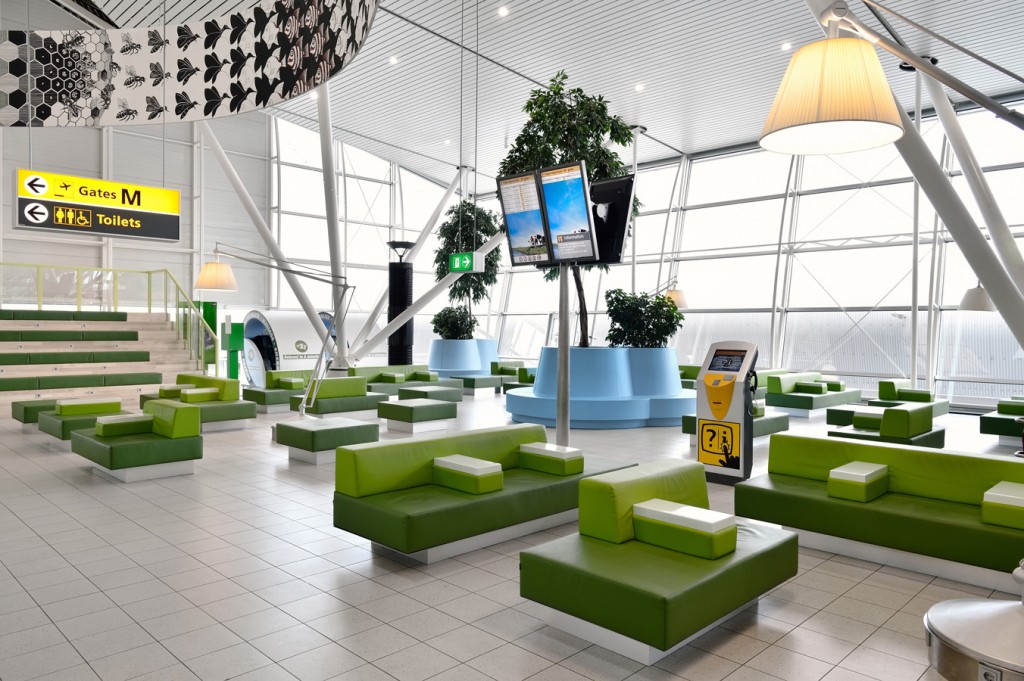 Racecar driving, skiing, climbing, canoeing, horse riding, cycling, ice skating and hiking – Amsterdam offers all these adventure pursuits! The city has some beautiful architectural routes for cycling and walking. 
Hong Kong International Airport – Located on the island of Chek Lap Kok, Hong Kong International Airport is the main airport in Hong Kong. It is one of the busiest in Asia, and is the chief hub for Cathay Pacific and Hong Kong Airlines. Construction began in 1991, and it opened in July 1998. According to the Guinness World Records, Hong Kong's is the most expensive airport project ever.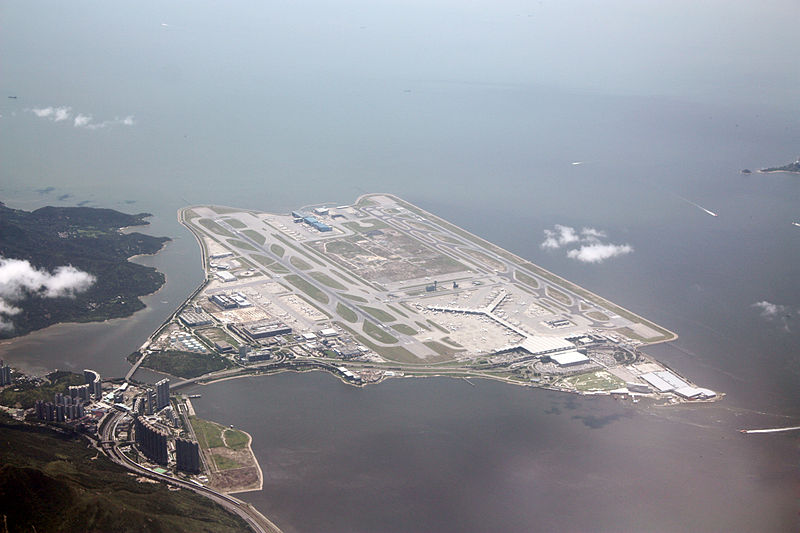 Hong Kong is known for activities like yachting, kayaking, walking and ballooning. It also boasts beautiful countryside, ideal for cycling and hiking. And the Hong Kong Dolphinwatch experience is one not to be missed! 
Beijing Capital International Airport – Located 32km northeast of the city centre, this is the main international airport serving Beijing. It is also one of the busiest in the world when it comes to passenger traffic. It opened back in 1958, and currently has three terminals. One of the terminals has a food service area called "Global Kitchen", a spread of many cuisines where everything from fine dining to fast food is available. There is also a large retail area.
Activities like hiking, cycling and mountaineering are popular in and around Beijing. And with majestic mountains and national parks, one can explore wildlife and indulge in a bit of birding and outdoor photography here. One of the best destinations for hiking is the Great Wall of China itself!