America's emerging ski towns!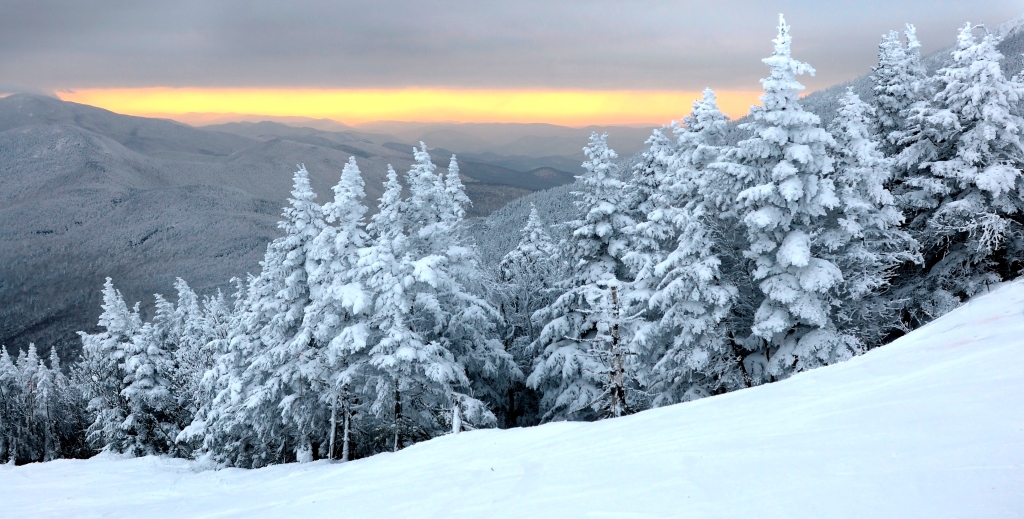 I am a happy-go-lucky person, who loves reading, writing and travelling. Gardening and good food are the other things that I am passionate about. My motto in life is simple, "Love what you Do and Do what you Love".
Latest posts by Meenakshi (see all)
1. Ogden, Utah
Ogden lies only 40 miles north of Salt Lake City's International airport and its two primary mountains – Snowbasin and Powder Mountain. Spread across the lower flanks of the popular Wasatch Range, Ogden has recently become a key Mountain hub for the outdoor industry. Head 30 minutes into the Wasatch for your choice of skiing styles on two sprawling mountains. Snowbasin underwent major renovation for the 2002 Winter Olympics and has elegant base lodges with state of the art lifts, including a tram and two gondolas. It boasts expert terrain rivaling anything in Utah. Powder Mountain is a throwback hill with simple lodges and non-high-speed chairlifts. Both areas are shockingly very less crowded.
2. Reno, Nevada
Before its reinvention as an outdoorsy city filled with university students and skiers, Reno was a gambling mecca in the 20th century. Reno sits at the northern end of Lake Tahoe that has the thickest concentration of ski resorts in North America. Within 100 miles of Reno's international airport, 18 resorts are located. At a 20-minute drive from the downtown there is Mount Rose. While it might not be the biggest ski area around, it is definitely economical and offers an excellent beginner program. In addition to that, it has the highest base elevation in the Tahoe region (8,260 ft.) that helps escape the rains that can spoil the area's snow pack. Hundreds of millions of dollars have been put in to revamp the city and that has resulted in the sprouting of many cafes and galleries.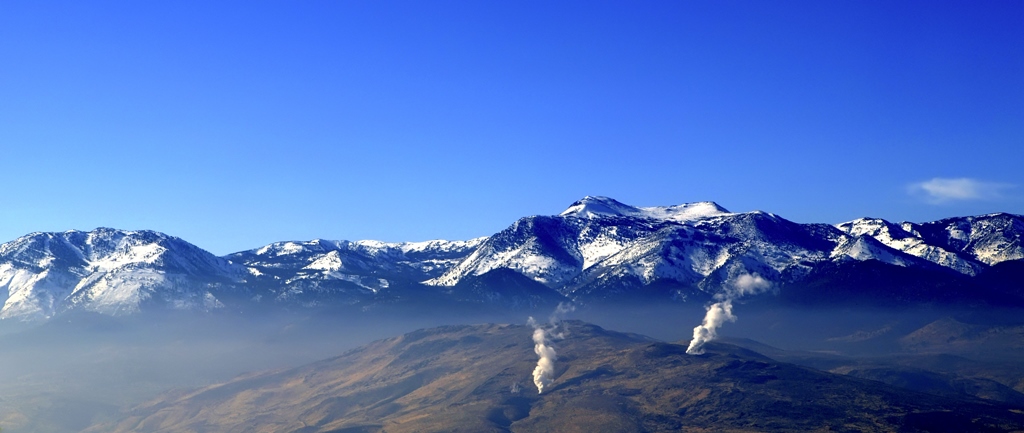 3. Sandpoint, Idaho
Sitting by Lake Pend Oreille and with the Selkirk Mountains  for a backdrop, the logging town of Sandpoint has been reinvented into a ski town and an oasis for adventure and leisure travelers alike. This town is gaining popularity and yet is under-visited, hence never making it feel crowded. It is located only 90 minutes from Spokane's international airport. Sprawling across 2,900 acres, Schweitzer Mountain Resort  is just 11 miles north of town. The ski area here is known for some of the best tree skiing in the country. With unending glades draped across its three peaks, it's a non-extreme skier's dream. Located at a comfortable height of 6,389 feet, it gives you the chance to gulp down plenty of oxygen while up there!

An expert skier in Sandpoint, Idaho
4. Red Lodge, Montana
This sparsely populated western town of Red Lodge has pleasantly become one of the best ski towns in the Rockies. 6 miles away from the town, Red Lodge Mountain Resort rises 2,400 feet up Grizzly Peak. With an area of 1,600 acres, it might not have a huge ski area, but it caters to the needs of the entire family. From gentle beginner runs to 2.5 mile-long groomers to double-black tree skiing in the upper reaches, it has it all. There is a Midway Chalet halfway up the mountain that offers spectacular views of 5 different mountain ranges. It is never too crowded and that gives first-timers a great opportunity to get lessons and lift tickets. The area is beaming with coffee shops, art galleries and many restaurants serving organic and local food.
5. Waitsfield, Vermont
The serene village of Waitsfield is nestled in the Mad River Valley, deep in the Green Mountains of northern Vermont. The Mad River Glen is the country's only cooperatively owned ski area. It is unique and the only one on the National Register of Historic Places. This place can't be concerned with stuff like condos, snowboards and high-speed chairs (these aren't allowed!). It's the perfect spot for some pure, eastern, rustic skiing! Just down the spine of the Greens, Sugarbush offers a more modern experience. Having gone through a recent renovation, it offers Snowcat rides on powder days. With a height of 2,600 feet, high speed spaces and extensive snowmaking, there's plenty of skiing for everyone.
Snow covered road with autumn trees, Vermont