Beas Kund: Trekking to the Origin of the River Beas
I am an engineer by education, but a blogger by choice. With a keen interest in portrait and nature photography, I never forget to carry my DSLR when on an outing or celebrating special occasions with dear ones. In free time, I love to read and write blogs, or stay busy with my kiddo.
Situated at an altitude of 3,700 m, Beas Kund is an alpine lake which is said to be the original source of Beas River. Set in the backdrop of several peaks such as the Shitidhar Peak, Friendship Peak and others, Beas Kund has a unique way of making people fall in love with nature. Home to some of the most pictorial views of the region, it allows trekkers to embrace the beauty of fascinating lands, majestic peaks, hospitable locals and cascading waters. So, do not miss the chance to experience the respite and magnificence of the Himalayas with Beas Kund trek.
What draws the attention of the masses? 
There are several treks to enjoy your journey to the mighty Himalayas. However, Beas Kund trek is an ideal trek for those who have a desire to witness isolated miracles of nature away from the proximity of urban settlements. The natural splendor of Beas Kund that extends from the giant ski slopes of the Solang Valley to the meadows of Dhundi and Bakarthach is beyond comparison. Being a trek for everyone, it is convenient as well as easily accessible. Without any age restrictions and prior experience, it is a trek that appeals all equally.
A quick glimpse into my illuminating trekking expedition to Beas Kund: At times, it becomes difficult to deal with the curve balls that life throws. When the desire to do something new and different starts awakening, it's time to paint it with colours of spirit. In my case, trekking to Beas Kund helped me to rekindle that fire.
Somebody has rightly said that it is better to see something than hear about it a thousand times. Many of my friends had been singing praises of their experiences, and I finally decided to embark on the journey. I packed my bags and left home with a desire to give voice to those unruly and wild screams which the din and noise of human settlements had pacified. With that welcoming hope in my heart, I reached the first leg of my trek, Dhundi. While driving with other group members from the Solang valley up to the Dhundi road, there were several views that left us awe-struck.
Following river Beas, witnessing the best skiing slopes of India and crossing the stream from one side to the other was a lifetime kind of experience. Surrounded by wildflowers and their scenic beauty, Dhundi served as a perfect site to set up camp for overnight stay.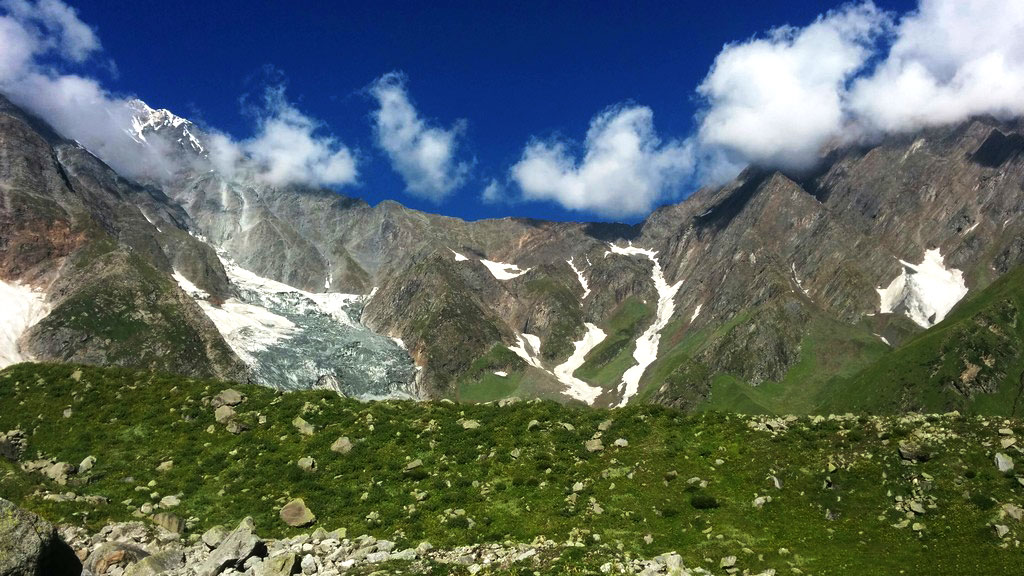 The next day, we proceeded from the 9,000 ft tall quaint little mountain helmet, Dhundi, to Bakartach. Situated at 10, 800 ft, Bakartach is a high-altitude meadow which literally translates as 'shepherd's field'. The guide told us that these sun and windswept meadows are very popular pastures for a hardy nomadic tribe of shepherds, Gaddis. The sight of sheep grazing in this pastoral idyll gave us a pause, as we gazed upon the picture perfect scene.
The almost flat walk from Bakartach's meadows gave gradual way to moraines and stray boulders that made the climb little steeper. It was little difficult to climb from boulder to boulder until we crossed the river that took us to the ridge which was marked by systematically placed cairns. At this point of time, we all were feeling tired and needed rest. To sleep in the lap of nature amidst its music and rhythm was a dream-like adventure. Our endless talks, excitement and the desire to explore more of the area kept us awake all night.
An early start the next day and a short climb up the ridge through Bhoj Patr got us to our final destination. When we reached here, the guide enlightened us about the historical and mythological importance of Beas Kund. He told us that it is believed that the author of the great epic of Mahabharata, Sage Vyas, had meditated here. Protected by an igloo-like stone structure, the Kund is a site of great religious importance to devotees across the country, especially Hindus. Besides being regarded as sacred, it is home to spectacular views of the nearby located Shitidhar, Ladakhi, Friendship and Hanuman Tibba peaks that can leave anyone numb for a while.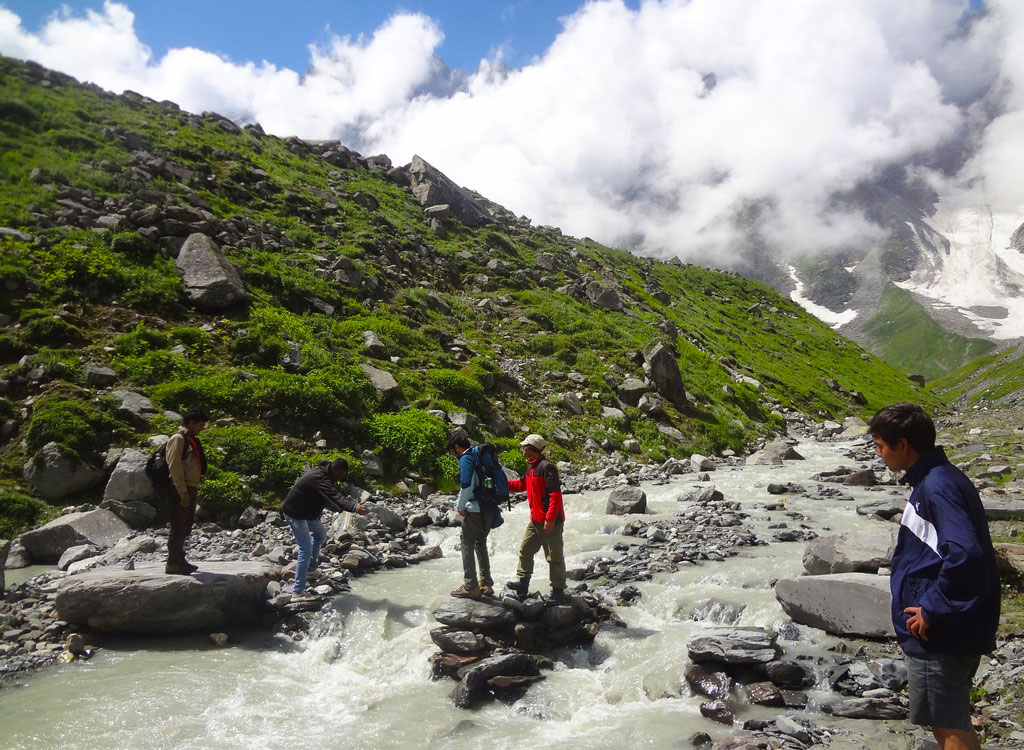 The best part of the journey was to locate the valley amidst the numerous streams and waterfalls. After discovering this lake nestled at an altitude of 3,700 metres, we decided to capture the splendid views that it offers. It was reflecting the pristine and untamed beauty of nature which was worth-experiencing after this long and tiresome journey. Before heading back, we decided to rest here for some time. 
Let not routes puzzle your mind: 
There are several modes of transportation to reach the first location of the trekking expedition to Beas Kund. People can travel by air, rail and road as per their own convenience. However, the most convenient way to reach Manali is by bus. The view offered by the window serves as a microcosm of the entire journey that you wish to undertake in the lap of nature and in a desire of adventure.
As there is no airport in Manali, Bhuntar airport serves as the nearest airport. It is located at a distance of 50km from Manali and 10km from Kullu. Chandigarh Airport is 300 km away from Manali and runs scheduled flights from major cities likes New Delhi, Mumbai, Chennai, Kolkata, Hyderabad and Bangalore.
The nearest railway station to Manali is Joginder Nagar railway station. Situated at a distance of 166 km, it is known for connecting several important cities of the country. Chandigarh and Pathankot are the other convenient railheads.
Being well connected to major North Indian cities such as Delhi, Ambala, Chandigarh, Dehradun, Haridwar, Shimla, Dharamsala and Chamba/Dalhousie, Manali provides regular bus service that makes it convenient to ply between these stations.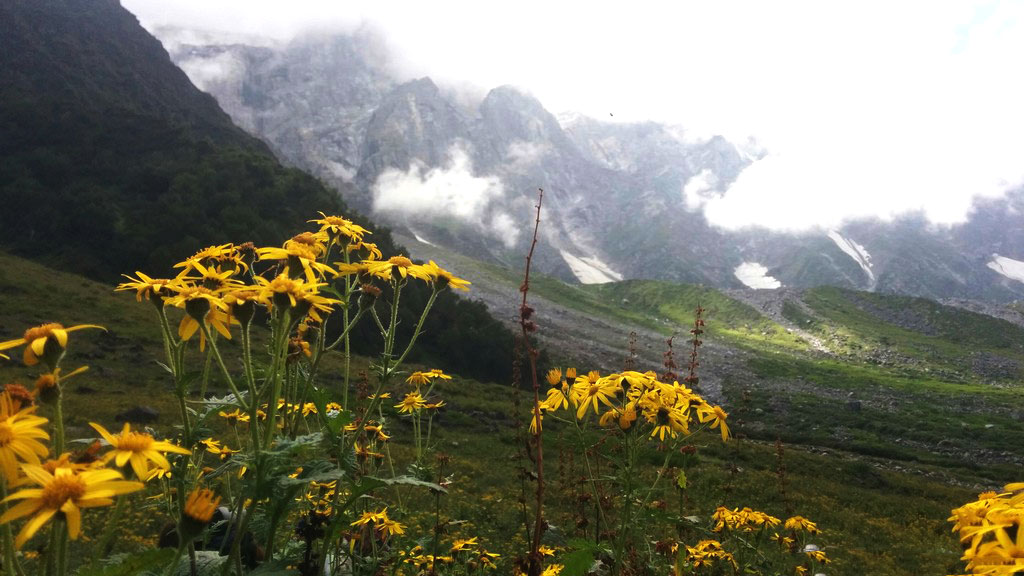 Do not let the wrong time spoil the fun:
The best time for Beas Kund Trek is from mid-May to mid-October. During this period, the weather remains quite salubrious and is suitable to explore the beauty of the place. 
Beas Kund Trekking Tour Highlights: 
Witnessing the stunning views of Indrasan, Hanuman Tibba and Deo Tibba Peak

Enjoying the calm and solace offered by Solang Nallah and the Manu Temple

An opportunity to seek information about the simple yet fascinating life of the inhabitants of 

picturesque villages such as Goshal, Sannag and Burua

Camping under the open sky, amidst the scenic landscape and to recall your own childhood.
Load your bags with some essentials:
Trekking shoes

Trekking Pole

Warm clothes

Trekking pants

Moisturizer

Torch

Synthetic hand gloves

Emergency Medical Kit

Required Documentation:

Original and photocopy of identity card

Medical certificate 
To sum up – it is not under our control to live longer but we can make efforts to live deeper. It is important to rediscover those impulses that fill one's life with fun, excitement, thrill and tonnes of happiness.