Bir Billing – All that You Can Experience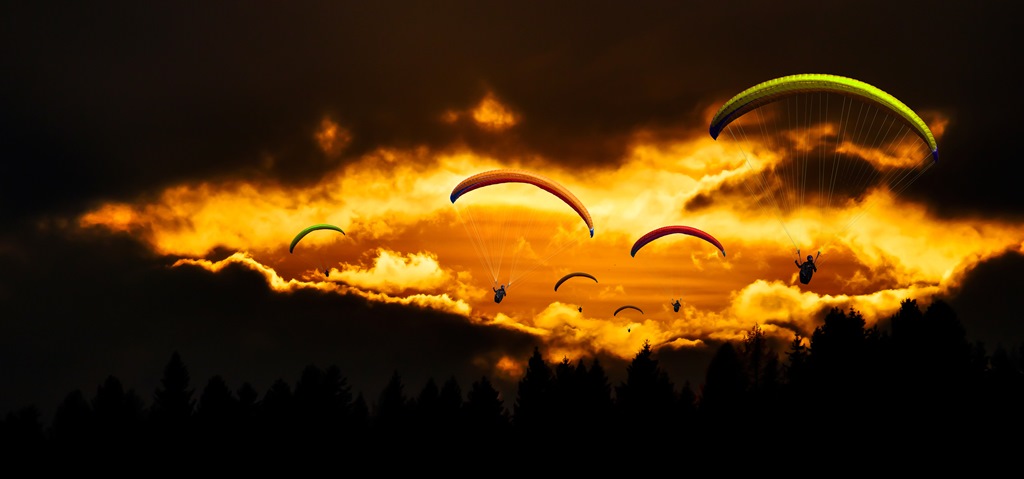 I am an engineer by education, but a blogger by choice. With a keen interest in portrait and nature photography, I never forget to carry my DSLR when on an outing or celebrating special occasions with dear ones. In free time, I love to read and write blogs, or stay busy with my kiddo.
Bestowed with dense forests and charming tea gardens, the town attracts thousands of tourists round the year, not just from parts of India but abroad as well. A place that promises a perfect escape from the hustle bustle of the city, the town of Bir offers numerous outdoor activities and thrilling sports; thus making it equally popular among tranquillity seekers, adventurous souls and nature lovers.
A prominent centre for meditation, spiritual studies and ecotourism, Bir is a picturesque town located in the Kangra district of Himachal Pradesh (HP). Set in the foothills of the Himalayas in the Joginder Nagar Valley, this town is around 70 km southeast of Dharamashala, a major city in HP, and about 14 km south of Billing.
The town, mostly inhabited by agriculturists, is part of the greater Bir town area, which also comprises Billing, Sherab Ling in Bhattu, Ghornala and the Tibetan Colony in Chowgan. Although the whole of the Greater Bir area is outright scenic, it is the Bir-Billing region, which is a popular tourist destination.
Being home to a fairly large community of Tibetan refugees, the area has several Buddhist monasteries and other Tibetan institutions that draw a horde of meditation and philosophy students, volunteers and spiritual travellers throughout the year.
Regardless of its small size, the town boasts several points of interest and offers ample outdoor activity options that are sure to keep you euphorically engaged all through your trip. Keep reading to know about the things that you can enjoy during your visit to this town.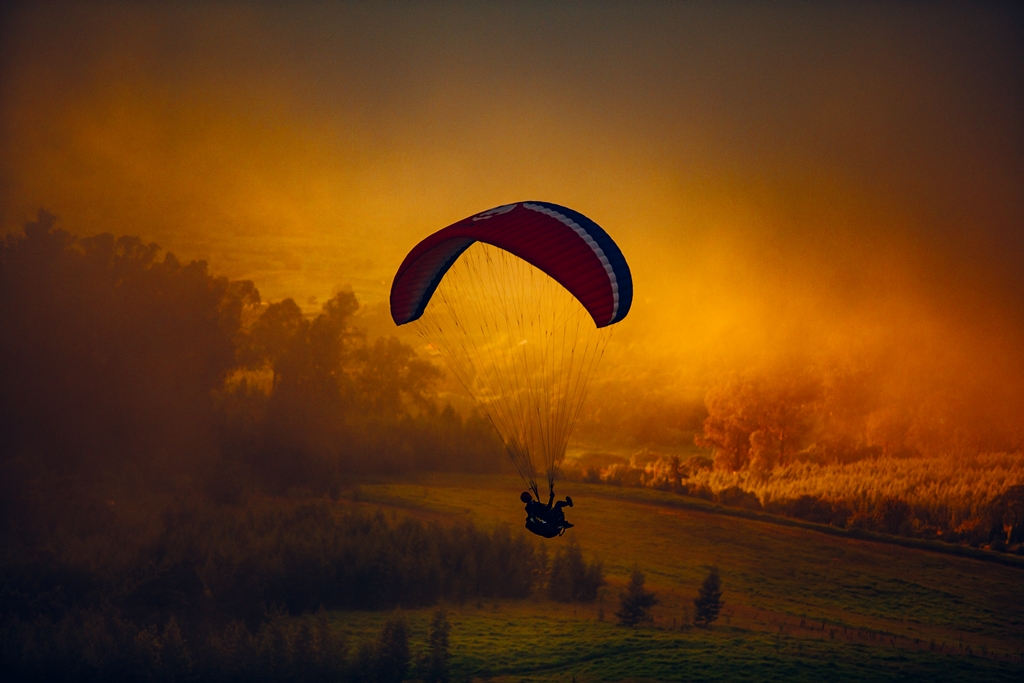 Paragliding: A must try for those, who want to soar high like a bird and admire the beauty of the region while freely flying over it. One of the most sought-after paragliding sites in the world, the Bir-Billing area draws a multitude of thrill seekers every year. Although a bit of training is required to master this activity, it is sure to offer you something that you have never experienced before.
The launching takes place from a lush meadow in Billing at an altitude of about 2400 metres, while the landing occurs in the plains at the western tip of the Tibetan Colony. The flight time may vary from 15 minutes to half an hour, and the ideal time to perform it is from October to June. If you are not an expert, a tandem flight with an experienced pilot can be a good option for you. Various travel agencies in association with paragliding centres provide assistance in terms of training, equipment and safety measures, so that you can enjoy this activity at its best.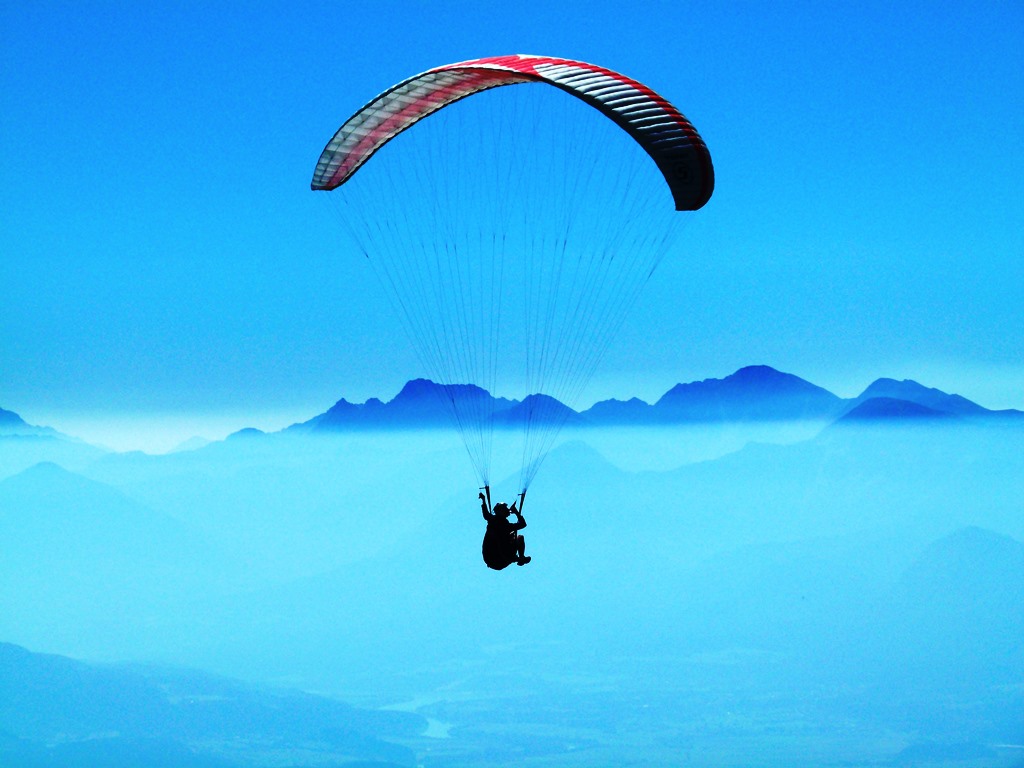 Trekking: An about 12-km trek from Bir to Billing can be a great option, if you want to explore the region on foot. This scenic trek is on a rocky path that would take you from an elevation of 2000 metres to 2600 metres.
While admiring the views of beautiful hills and valleys during the trek, you may get a chance to discover new landforms and meet semi-nomadic villagers, who remain here to grow vegetables for a couple of months, but migrate to the plains of the Kangra Valley in winters. This one-day trek can be best enjoyed from October to June.
Rock Climbing: To be precise, a high level of physical fitness and strength are required to indulge in this activity. Making your way vertically to the top of a steep and rocky surface with the support of a rope is actually an onerous task to perform; hence, it is recommended that you seriously analyse the level of your fitness before you partake in this activity.
Rappelling: Another fascinating activity for thrill seekers to indulge in! Unlike the arduous rock or mountain climbing, rappelling is much easier to perform. In this task, one needs to descend from a rock or mountain with a supporting rope. As rappelling doesn't require any upward movement against gravity, people with normal body strength can go for it as well. Still, it is suggested that those suffering from acrophobia don't give it a try.
Camping: This activity is always fun for people of almost all ages, and the experience can truly be a memorable one in Bir. You can set up your tent on the ridge of the town, from where uninterrupted views of the Kangra and Beas Valleys can be enjoyed during day time. Sitting around the campfire and sharing anecdotes with your companions in the evening till late night hours, and that too at such an amazing location, is something you would cherish for long.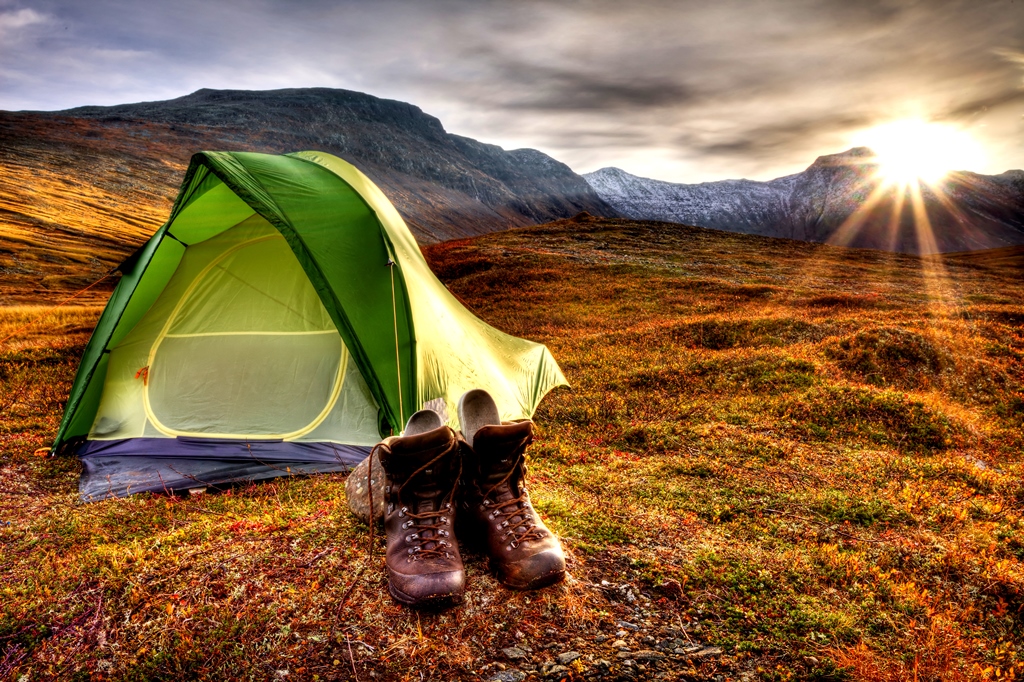 It is suggested that you carry necessary stuff, including eatables, as nothing would be available around the campsite as it is in a secluded spot. To avoid any inconvenience, you may avail camping packages that have arrangements for meals as well as tents with requisite amenities.
Nature Walk: The town's incomparable beauty can be best experienced with a nature walk, which begins from the Tibetan Colony and takes you to Baijnath via the famous Sherab Ling Monastery. Passing through pine forests and enchanting tea gardens is sure to bring you closer to nature like never before.
Tea Factory Visit:  If you have been drinking tea all your life, but never got a chance to actually see how it is made, then Bir Tea Factory is a one-stop destination for you. With so many tea plantations and gardens in and around the town, this cooperative near Bir Bazaar offers an exciting factory tour, during which you can watch the whole process of tea making, right from the processing of freshly plucked leaves till the packaging of tea bags.
Sightseeing: Even though Bir is a small town, it has a few points of interest that are worth a visit. One such place is Chokling Monastery, also known as Pema Ewam Chögar Gyurme Ling Monastery, which is the seat of Neten Chokling Rinpoche of the Nyingma tradition of Tibetan Buddhism. A beautiful stupa and giant statue of Padmasambhava in the main hall are major attractions here. You can also consider visiting Palyul Chökhorling Monastery of the Nyingma school. Its assembly hall showcases a unique collection of tantric murals that is sure to leave you spellbound.
If Buddhism, meditation, Yoga, healing arts and philosophy fascinate you, then you can head to the noted Deer Park Institute, considered a major study centre for classical Indian wisdom traditions. Occasionally, the institution organises workshops that you can attend.
Discussing Bir without mentioning the popular Bir Tibetan Colony is simply unfair. It is a Tibetan refugee settlement in the Chowgan village that was founded by Chokling Rinpoche in the 1960s after the exodus of Dalai Lama and his followers from Tibet. In addition to monasteries, a handicraft centre and Tibetan medical clinic; this colony boasts an array of shops, cafes and guesthouses. Meeting and interacting with Tibetans here offers you adequate opportunities to peek into their daily life and culture. While in Bir, you can also visit the ancient Shiva Temple in the nearby town of Baijnath that has numerous legends association with it.
Volunteering: The well-known Dharmalaya Institute for Compassionate Living offers a bevy of service learning and volunteering opportunities. You can render your selfless service by engaging in environmental programmes, such as green building, sustainable village development and organic farming.
Moreover, meditation and Yoga sessions offered at the institute could be a rewarding experience for you.
Dining: The Tibetan influence in the region is evident in its food as well. Thenthuk, a Tibetan noodle soup with vegetables, and a selection of momos are must-try Tibetan delights. Besides, you can also sample a traditional Himachali meal, which includes chapatti, dal, vegetable curry and pickle. Other regional specialities like patande, bhagjery, til chutney and aloo palda are also worth trying.
Shopping: How can you miss on stocking up on some souvenirs and gifts, when you are in the Tibetan-influenced town of Bir?! An array of shops in the famous Tibetan Colony and Bir Bazaar sells Tibetan handicrafts, decorative items and woollens. Depending on your haggling skills, you can get some good deals at these shops.
Such a small town with so much to experience seems unrealistic, but fortunately this is not the case! On top of that, you shouldn't have to wait for long holidays to completely explore the Bir-Billing area. This spectacular destination is sure to turn out to be a surprise package for you, which would ultimately compel you to visit it time and again.