Celebrated Adventurer – Amit Chowdhury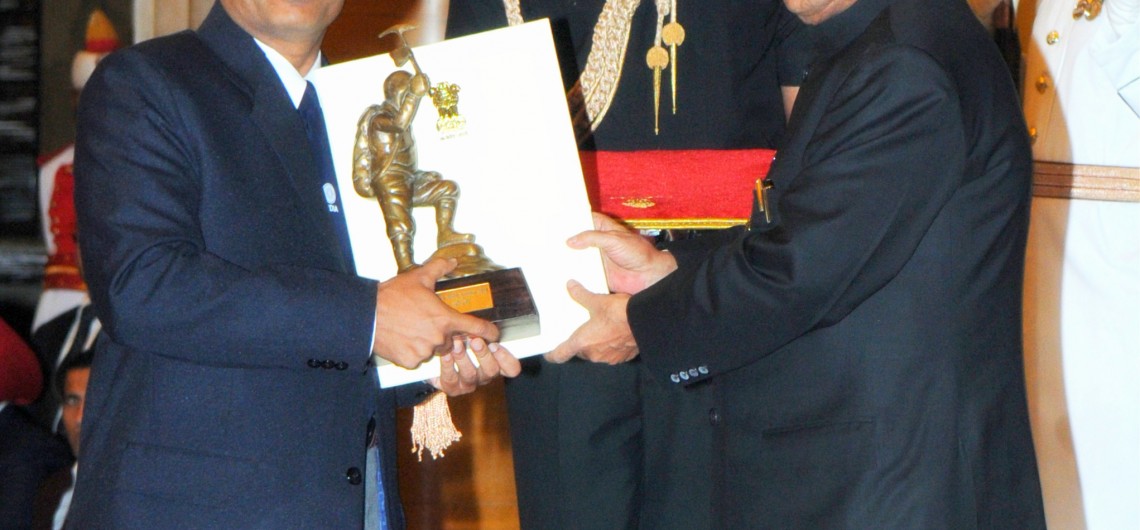 I am a happy-go-lucky person, who loves reading, writing and travelling. Gardening and good food are the other things that I am passionate about. My motto in life is simple, "Love what you Do and Do what you Love".
Latest posts by Meenakshi (see all)
Born on 17th January 1959, , Wg Cdr Amit Chowdhury, VSM (Retd), developed an interest in adventure activities when he joined Jadavpur University in 1976 and went for a rock climbing course at Susunia Hills in West Bengal. Very soon he was climbing in the crags of Bankura and Purulia and pioneering some new routes in these areas. Besides doing a few trekking routes, he attended the Mountaineering Courses at HMI Darjeeling.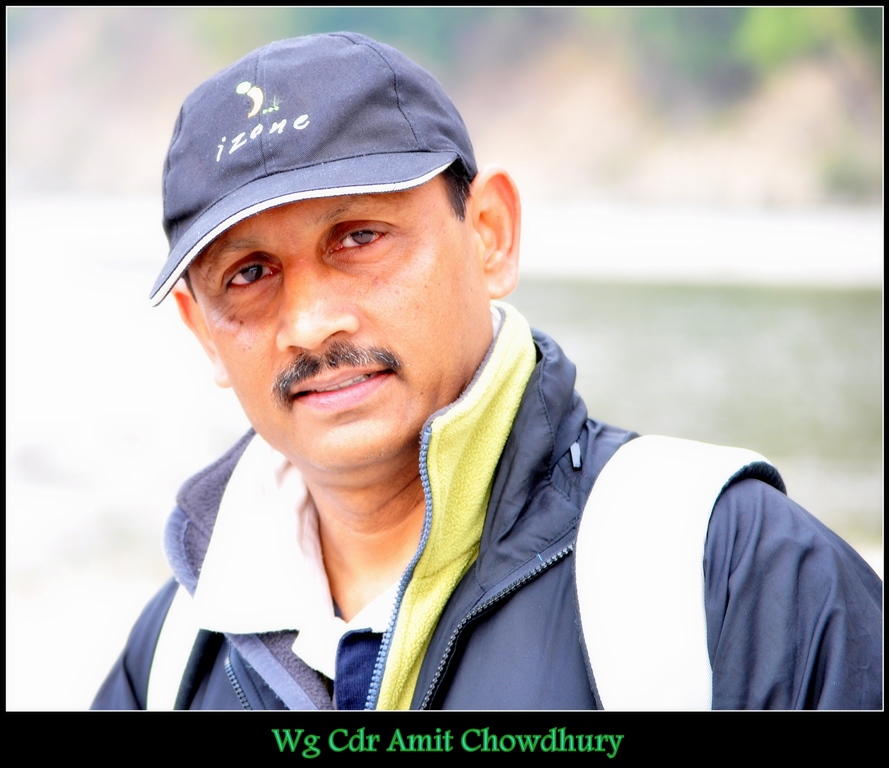 He went on to lead the very successful expedition to Mt. Jogin in Garhwal in 1980. In that expedition he climbed the hitherto virgin Mt. Jogin II. More interesting, however, was that the team managed to bag all three Jogin peaks (I, II and III), something that has never been done since then.
This marked the beginning of a very exciting and fulfilling adventure career. He trail-blazed several expeditions with the Jadavpur University Mountaineering and Hiking Club (JUMHC) and later after passing out and getting commissioned in the Indian Air Force in 1982. He went on to lead several expeditions from JUMHC and even mentored Baldev Kanwar who later went on to climb Everest and get the National Adventure Award.
Amit climbed extensively in the Himalayas to peaks such as Kamet (7756 m), Satopanth (7075 m), Jaonli (6632 m), Kedar Dome (6831m),  and several other 5000 and 6000 m peaks such as Sudarshan Parbat, Deo Tibba, CB-53, CB-54, Manali, Ladakhi and Shitidhar. He has trekked and climbed in Nepal, French Alps, Avon and Dorset in England and the Caucasus mountains in Russia from 2010 to 2014.
After he got commissioned in the IAF, Amit earned his para wings and took to Skydiving. He was one of the chief organisers of the 1st National Skydiving Championship. Besides Skydiving he was also active in the IAF Mountaineering Expeditions and went on to participate in mountaineering expeditions to Mt Satopanth, Mt Kamet from the West route, which was a joint expedition with the Royal Air Force. On this expedition, he was involved in the rescue of three colleagues from the top of the ridge which involved some 4000 feet of climbing on rock and ice. It took 16 hours to carry out this rescue.
In 1992, Amit was sent on deputation to Indian Institute of Skiing and Mountaineering, Gulmarg, as the Principal. This was a challenging task as the entire valley was in a state of disturbance. Not one to give up easily, Amit went on to establish Skiing and Paragliding Centres in Auli and Patnitop.
At this stage Paragliding was a new sport in the country. He set up the first training courses for Paragliding in India. Many of his students went on to become pioneers in the growth of the sport in the country.
Not only was he invited to become a member of HMI Darjeeling, he also participated in several Skiing Competitions as a Member of Games Technical Committee.
Later he led an expedition to recover the body of Sepoy Beli Ram, one of the victims of the AN-12 crash in 1968. He not only led the search for other victims by was instrumental in identifying the crash and closing the loop for many people who had been declared missing when the aircraft mysteriously vanished on the way to Leh. After a week-long search at 16000 ft he brought back aircraft parts to prove that it was indeed the 1968 crash.
Besides being an accomplished Paragliding and Para-motoring Pilot, Amit Chowdhury has also been instrumental in introducing several people from all walks of like to aero sports. He even trained the Chief of Air Staff in Parachuting.
Only after three years of training and several expeditions to Mt Deo Tibba (6000 m), Hanuman Tibba, Kamet (7756 m), Kabru Dome etc, all led by him, Wg Cdr Amit Chowdhury led the 1st IAF expedition to Mt. Everest in 2005 by the North route and achieved success. The party placed three air warriors on the summit. This was a pioneering expedition as no other Air Force team in the world had ever attempted an 8000 m peak before.
After taking pre-mature retirement from the IAF, Amit set up a very successful Management Consultancy practice, however his tireless efforts to promote mountaineering continued. He dialogued with stalwarts such as Sir Chris Bonington in promoting mountain safety and has conducted several workshops for Climbing Safety in India and abroad. Currently he is a member of the Safety Commission of the International Climbing and Mountaineering Federation UIAA.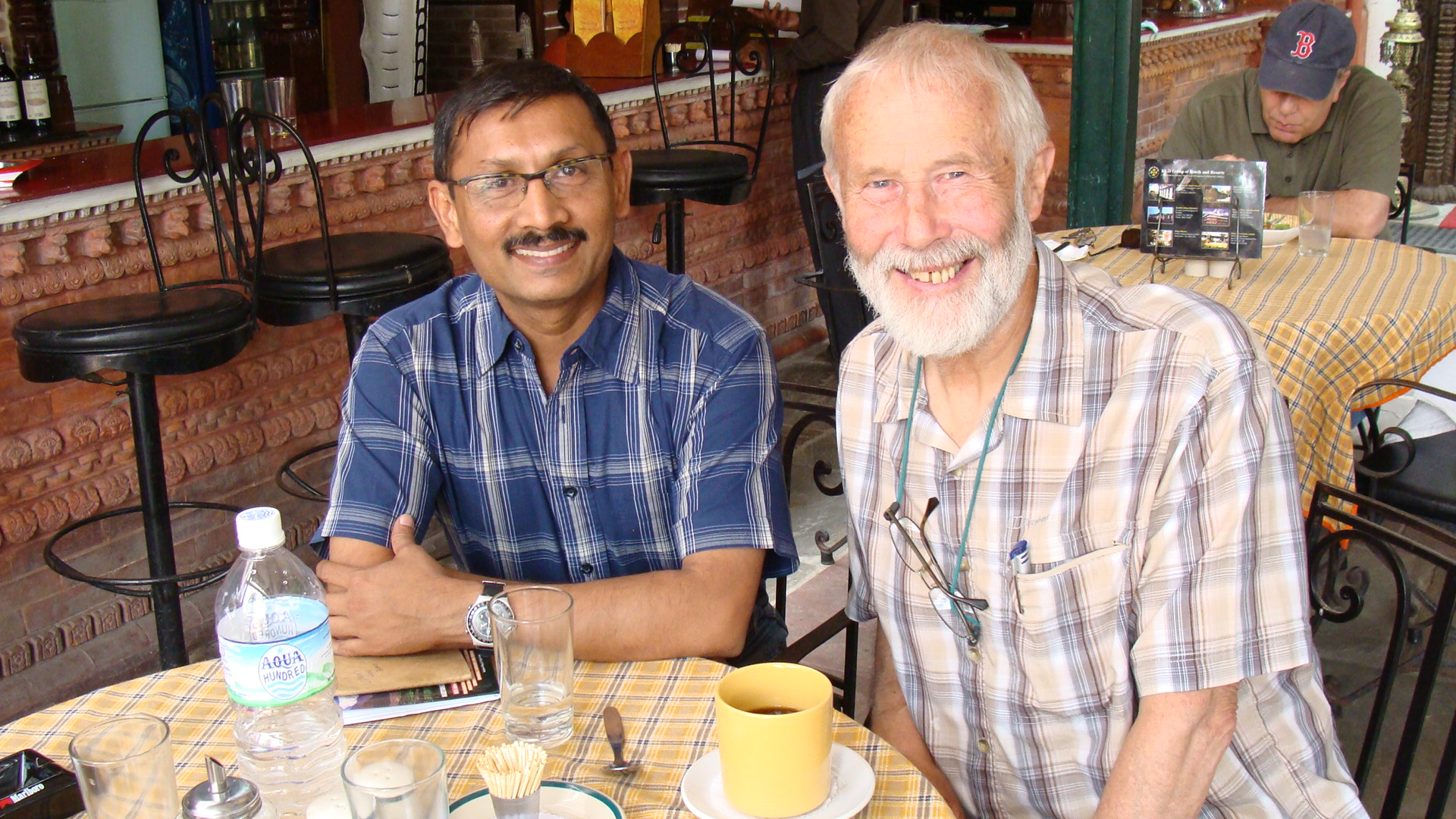 Amit has been active in the field of Parachuting as well. He is the current President of the Indian Parachuting Federation and has been actively organizing parachuting camps. As Vice President of the Indian Mountaineering Foundation, Amit Chowdhury has been regularly giving lectures and slide shows around the world promoting climbing in India and inviting foreign climbers to participate in Indian mountaineering camps like the Climbathon.
He travels at his own expense to all these lectures and demonstrations in India and abroad including attending meetings of the UIAA. Here he is seen with legendary mountaineer and ex Director of Field Training HMI Darjeeling on the rocks of Susunia.
Recently Wg Cdr Amit Chowdhury drafted the Safety norms for adventure activities. Besides regularly motivating and encouraging young mountaineers to climb in the Himalayas, Wg Cdr Amit Chowdhury has conceptualized and launched the Emergency First Responder training for mountaineering and trekking trip leaders and guides, thereby inculcating a sense of safety and emergency response in the adventure community.
Wg Cdr Amit Chowdhury, VSM (Retd.), was awarded the  Tenzing Norgay National Adventure Award at the Rashtrapati Bhavan, on 29th August, 2014 for his outstanding contribution to the field of Mountaineering.