Trekking in the Sikkim Himalayas – Goecha La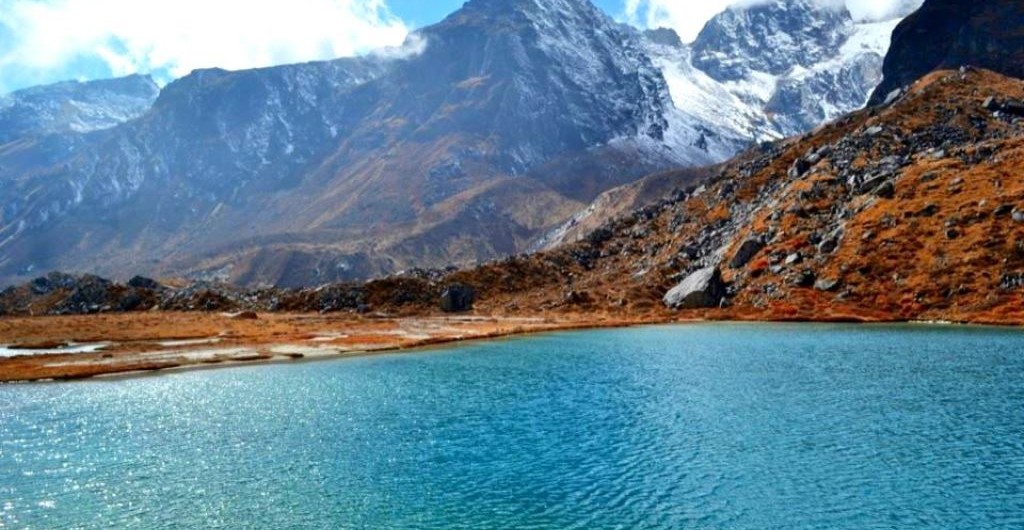 I am a happy-go-lucky person, who loves reading, writing and travelling. Gardening and good food are the other things that I am passionate about. My motto in life is simple, "Love what you Do and Do what you Love".
Latest posts by Meenakshi (see all)
Click here to book your trek with us.
Nestled between Nepal, Tibet, Bhutan and West Bengal, the landlocked state of Sikkim is the least populated in India. This quaint destination was once an independent Buddhist Kingdom and Buddhist Saint Padmasambhva is said to have passed through this region in the 8th century AD. Sikkim became the 22nd state of Indian Union in 1975.
Owing to its location in the Himalayas, Sikkim is one of the most geographically diverse states in the country, with climate ranging from high alpine to subtropical. Its culture, diverse flora and fauna and picturesque locations make it an extremely popular tourist destination.
The Eastern Himalayas situated between Central Nepal in the West to Myanmar in the East pass through Sikkim, making it home to the world's 3rd highest mountain peak, Kanchenjunga, which is worshipped by the locals as their deity. The presence of this majestic mountain has made Sikkim a favorite among adventure seekers, especially mountaineering, trekking and photography enthusiasts.
Sikkim has some great trekking routes that offer the grand view of the Kanchenjunga and the imposing Eastern Himalayas. Adventure Nation offers one of the best treks in this region, the Goecha La Trek.
Situated at an altitude of 16,000 feet, Goecha La is a moderate to tough trek that covers 90 kms in 11 days. Due to its high altitude, challenging terrain and the breath taking views of the Himalayas, it attracts adventurers from all over the world. The clear blue waters of the Samiti Lake, the verdant Thansing and Dzongri pastures, the spellbinding Tshoka Rhododendron forests and Kanchenjunga in the background make it one of the most romantic treks in the Himalayas. The entire trek passes through lush valleys, dense forests, effervescent rivers and creeks with the Himalayan Peaks always looming in the background.
The best time to go on this trek is from April to June and mid-September to November.