Lahaul Spiti – The Enigmatic Valley

Latest posts by Kanika Chopra (see all)
The journey to Lahaul and Spiti Valley will take you to the roads less traveled, literally! It is "The Middle Land" between India and Tibet. From wide fields of snow to wide fields of barley, from lush green valley to cold desert with different shades of brown, it has the most breath taking scenery that you would ever see. The legend says that long ago in 8th century, Padmasambhava, the Indian Monk, established and blessed some of the monasteries in Spiti and ever since they have remained unchanged. Kunzum La – which rises to 15000 feet divides Lahaul and Spiti regions. Lose yourself in the most astonishing valley of the Himalayas, exploring the beautiful moon landscapes, deep blue lakes, golden snow peaks and the most remote villages of India.
Ibn Battuta was a Moroccan explorer, recognized as one of the greatest travelers of all times. He said that traveling leaves you speechless; then turns you into a storyteller. The journey to the valleys of Lahaul and Spiti will be the most adventurous story you will have. Lahaul and Spiti lie exactly between the Mighty Himalayas and Pir Panjal ranges. A trip to this place will give you the most peaceful time of your life when you look at those ranges standing by the banks of the Spiti River. More days you spend in this enchanting place, more interesting things you will discover about the people and the place.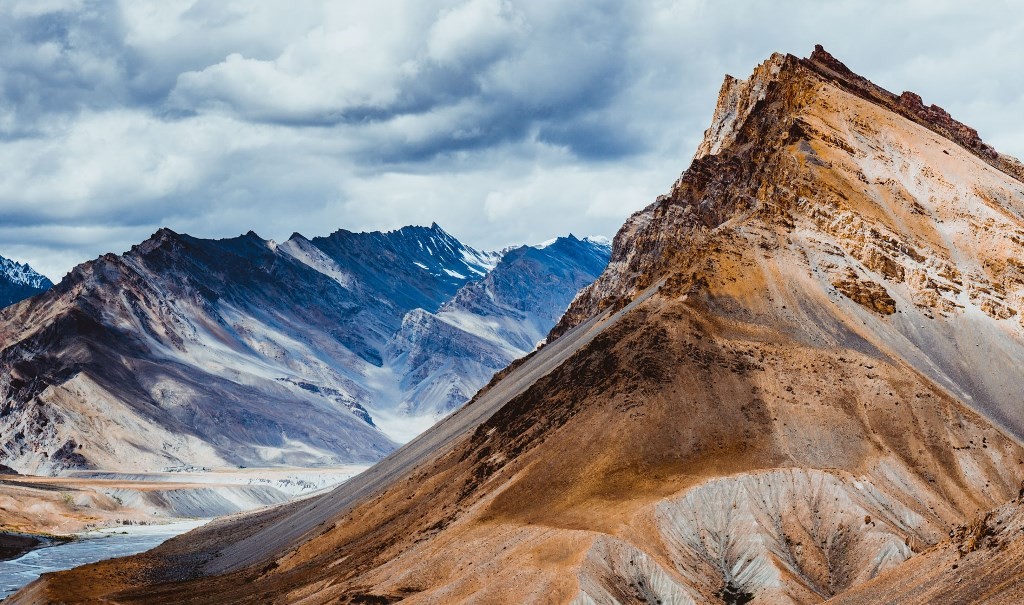 One story from this place fascinates me more than any other I have heard so far. Legend says that many centuries ago Spiti – then a part of Tibet – faced a terrible drought. Rivers had almost dried and people were starving to death. To make the situation better, monks from various monasteries took to solitary meditation in caves in the rocky mountains. One of them was the famed Giu Lama. Historians believe that he exercised a Tibetan form of self-mummification that requires meditation and starvation to preserve body without any decay. This would happen by eating nuts, berries, tree barks and resin, and slowly waiving off the body fat and moisture, starting the process of decomposition. The Giu Lama was found while digging for roadwork in 1975. The most mysterious and spooky part here is that when you look at the Giu mummy you can still see hair on his scalp and long fingernails. Locals say his hair and fingernails continue to grow. The more time you spend there the more astonishing it would seem.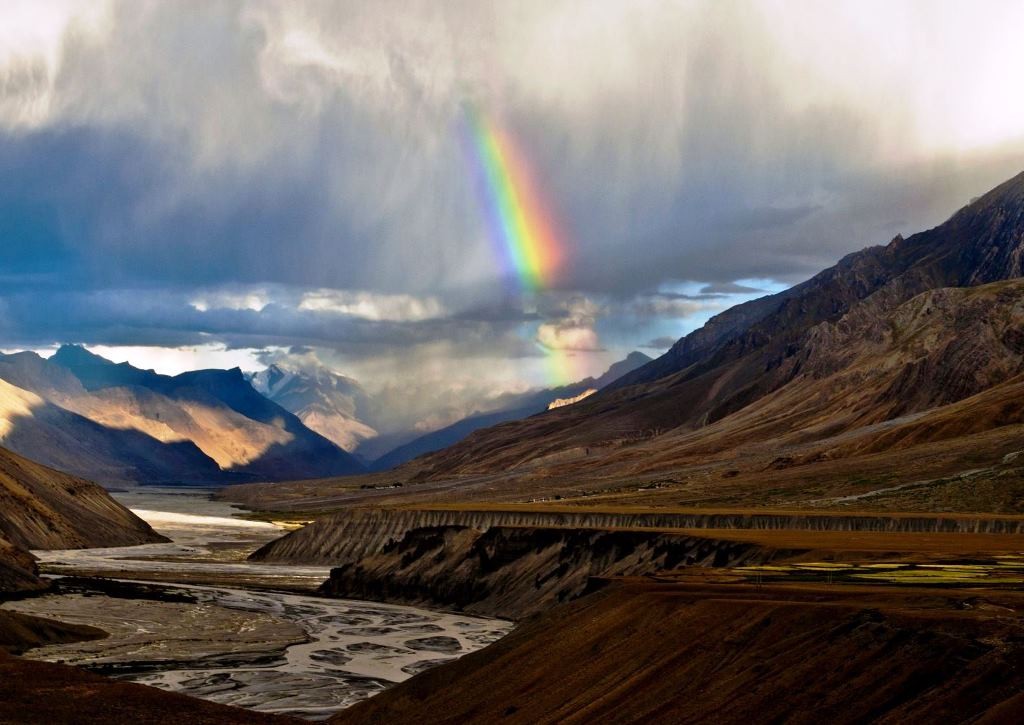 If you are planning a trip to this mysterious and beautiful place, there are a lot of ways you could explore this region – A self- drive road trip, a motorbike expedition, a cycling expedition, Jeep safari, trekking and staying with the locals in a traditional way or probably just staying with the nature in a camp.
Take a Self-drive road trip to this mesmerizing valley and rediscover yourself. This will be a chance for you to explore the place with a vehicle all to yourself. These road trips bring us closer to ourselves and to nature! Drive through these scenic valleys and reach Hikkim, said to have the world's highest post office and petrol pump. Using them will be surely a travel achievement to boast. You will definitely get the adrenaline rush when you drive through the various passes, the rough, rocky and muddy roads.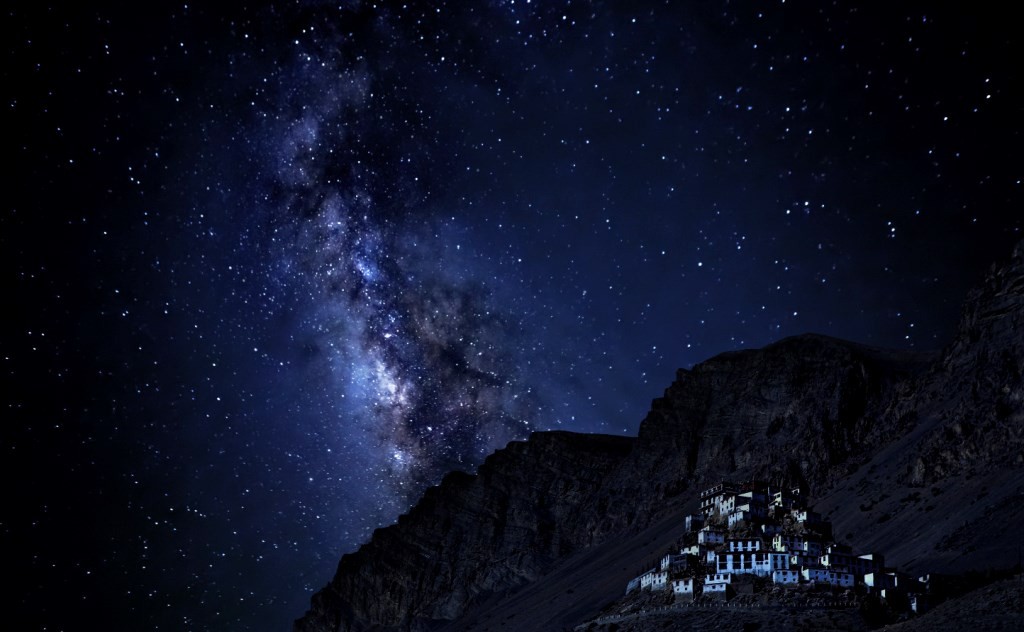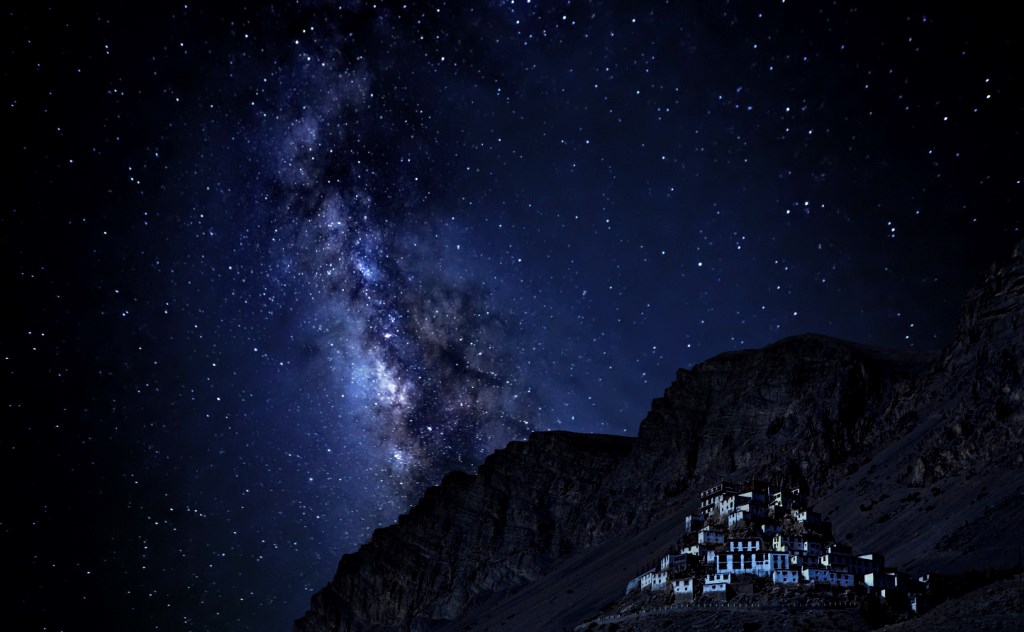 To increase the adventure level on your trip to Lahaul and Spiti valley take a motorbike expedition from Delhi, Manali or Shimla. The picture perfect journey on a bike is something that every adventurer dreams of. Everybody is taking a ride through Ladakh. You can just choose an offbeat destination and take a picturesque ride through desert valleys of Lahaul and Spiti. It is said that journey is more exciting than the destination; well this road trip will prove just that! Take a ride to the Komic village, said to be the highest village with merely 300 people living there. Trek or take a ride to the famous Key Monastery or visit the Tabo monastery which is a UNESCO World Heritage Site. It has houses for more than 60 lamas and has some rare collection of scriptures, pieces of art and wall paintings. It's worth a visit. The lamas always welcome you with a smile and take a promise from you to come back again soon, and you will make the promise with all your heart as the place and the people will make you come back again and again to this place.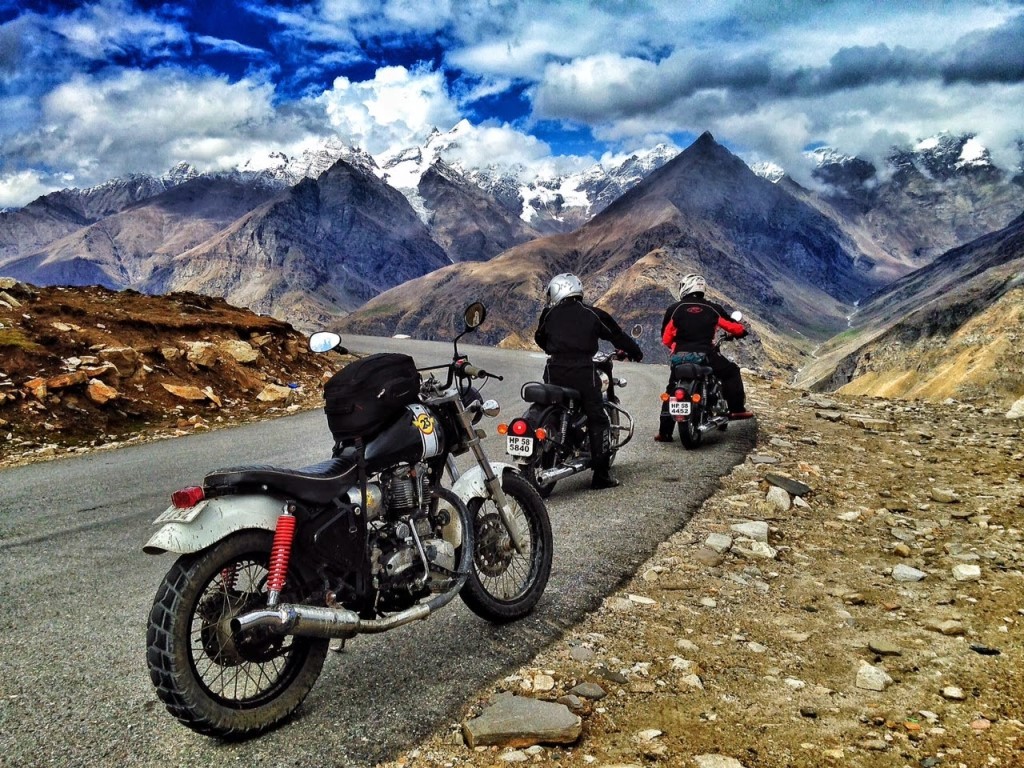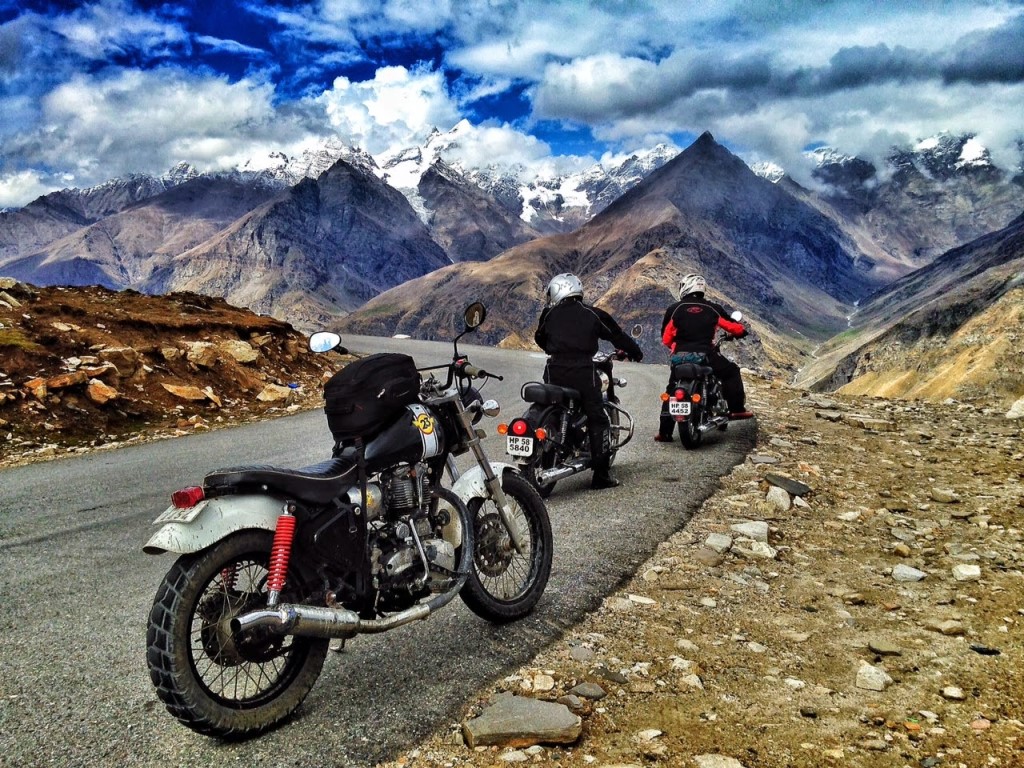 Living with the locals during some of the treks in Lahaul and Spiti, the homestay will make the travel experience infinitely richer. They will serve you fresh traditional homemade food and take care of you in every possible way. Witnessing the Namkhan festival here will be one of the best experiences you will have. The intoxicating mix of songs, women dancing in their traditional dresses, horse race uphill and "Chhang", a local brew made of barley, would make for an unforgettable experience. Drinking that beer in the beautiful valley with blue sky and mountains around will make your trip memorable.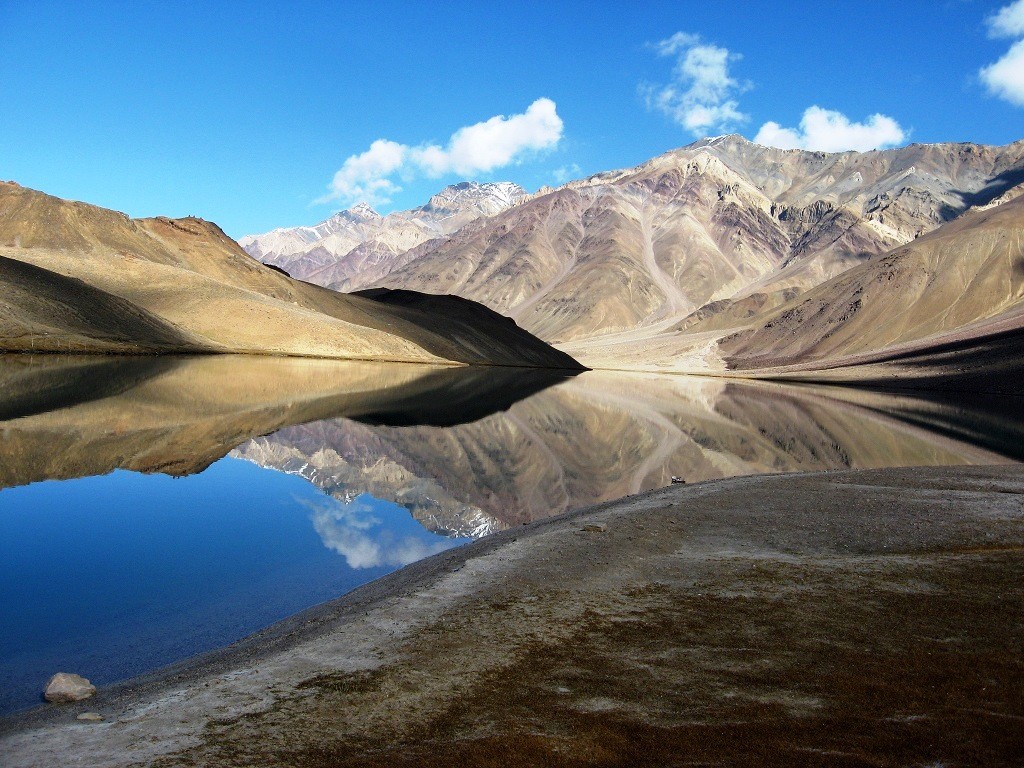 To experience the grandeur of nature, just spend some time camping by a river bank underneath a starry sky while undertaking a trek in this region. The inky blue sky with infinite stars, hundreds of shooting stars, full moon at the shore, mountain shadows and water reflections – this is the stuff that dreams are made of! Words can't describe the feeling when you will have a stargazing experience from your tent. The starry night will remind you of one of the most famous paintings by Van Gogh. Take pictures and keep the memories forever!