Motorbike Ride to Arunachal on a Shoestring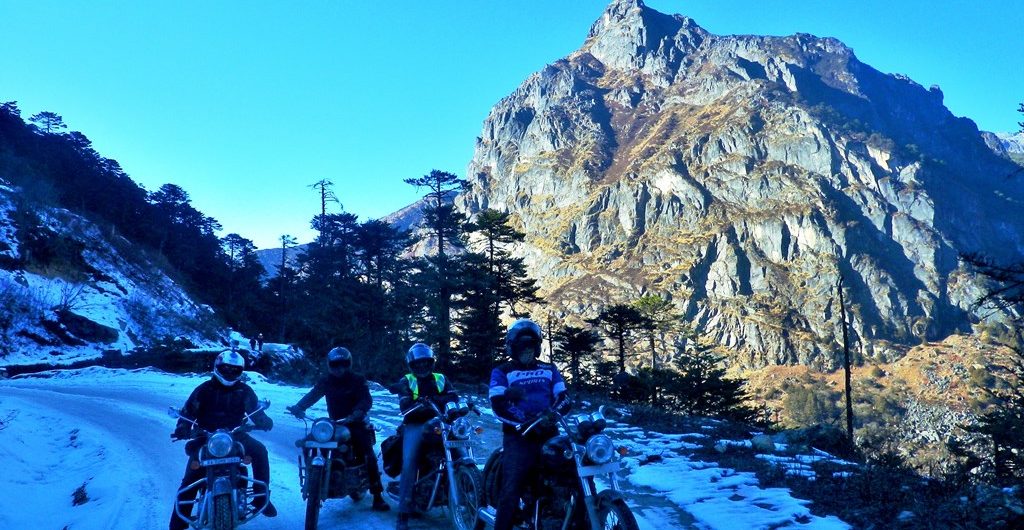 I am an ardent foody, who likes travelling. In my free time, I blast my ears with good-quality Heavy Metal. Watching culinary shows, writing songs, playing drums, guitar and keyboards, playing cricket and singing consume much of my leisure time.
In the words of the famous Greek storyteller, Aesop, "Adventure is worthwhile".
When it comes to holidaying, I guess most of us become a little too mainstream. We go where everybody else is going and do what has already been done by many before. The true adventure is when you take the road not taken; step into the unknown, without having an idea about what might come next.In the book of India, Arunachal Pradesh is a chapter which is skipped by most readers. The north-easternmost state in the country is still a virgin territory, waiting to be discovered by adventurers, who dare to do something new, something different.
Not a lot of people plan their holiday here, but those who do, just cannot stop going crazy over its natural bounties. The landscape of the state makes one say 'WOW'. It is the realm of sky-high mountains, meandering rivers, and rare flora. Forests cover more than 80 per cent of its area, and approximately 60 per cent of these are owned by the indigenous tribes. The thing, which is as good as the awe-inspiring landscape of the state, is its culture. It is home to people of about 26 major tribes and subtribes, all of which have their unique customs and traditions. The colourful festivals celebrated here demonstrate the pride that the local people have in its values and beliefs. Arunachal is truly a culture enthusiasts' delight!
People with adventure on their mind can take a motorbike tour of the region to come across its geographical and cultural magnificence. What could be a better experience than racing through the towering mountains, having the cold Himalayan air fill your lungs and travelling to some of the remotest hamlets in the area?! There is no dearth of routes that can be picked to explore the mysterious charm of the state. One can start from the west by visiting Tawang Monastery and head towards the east, riding through Nameri, Ziro and Roing. The journey entails everything from remote villages and sacred shrines to the watershed area of the mighty Brahmaputra River.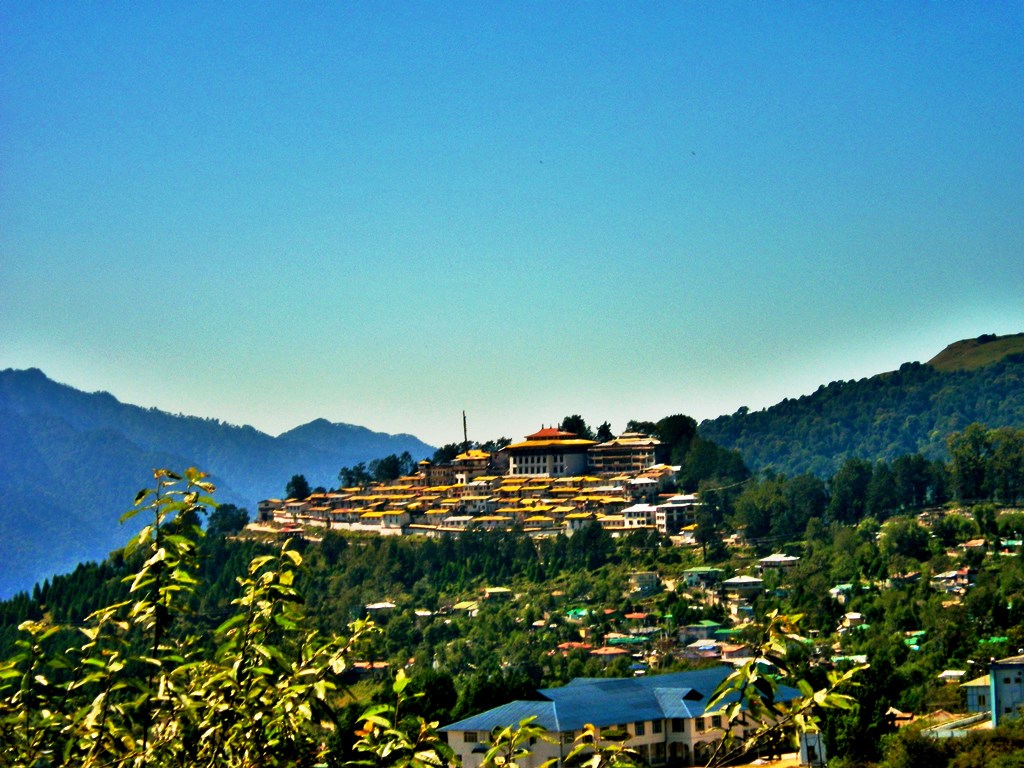 The western part of the state, encompassing the districts of West Kameng and Tawang, is defined by the diverse mountainous terrain, which ranges from 50 metres to 7000 metres. It is known for its high concentration of flora and fauna, and is a perfect pick for any wildlife enthusiast. A bike ride in this area is not a bad option either. It takes one to the massive Tawang Monastery, revitalising hot springs of Dirang and mesmerising Zemithang Valley.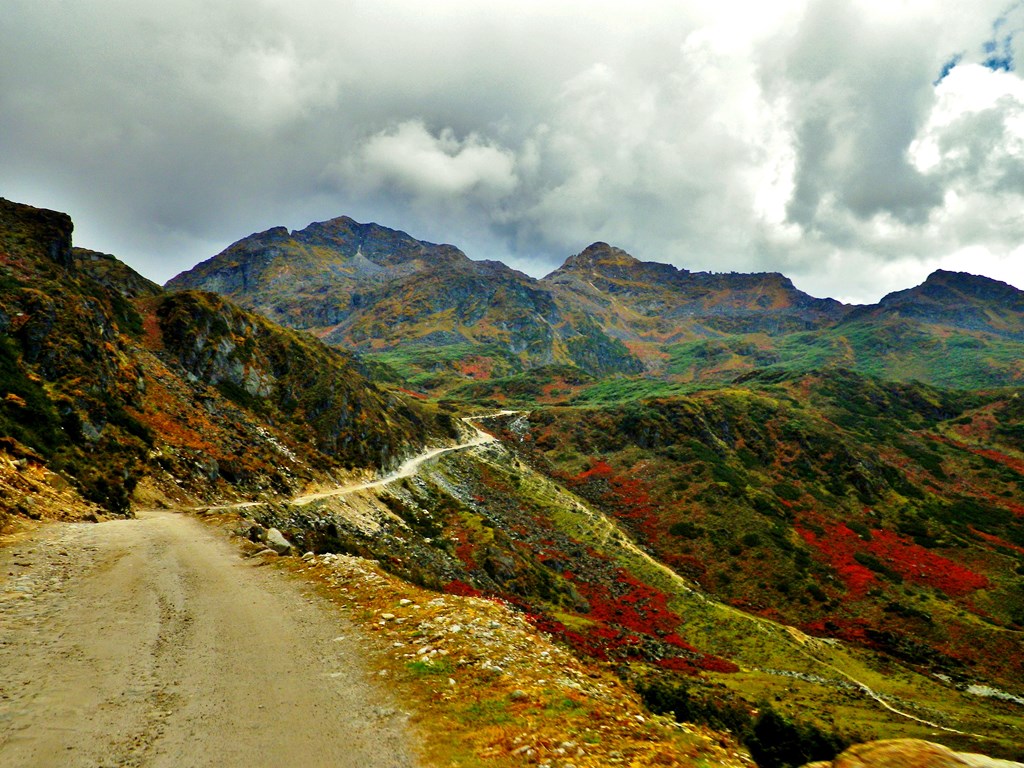 However, no matter what route you choose, it is sure to be filled with fun and adventure. The winding mountain roads, fringed by alpine trees on one side and steep slopes on the other, will make your heart skip a beat. Hairpin bends will challenge you on the way and require you to give your complete attention. A road trip is an ideal way of exploring the state as it gives you the freedom you need; the feeling that you can go wherever your heart takes you.
If you think that you cannot go on a budget motorbike ride here, then you, my friend, need to think again. Fuel money, room rent, and some spare change for food and contingencies is all you need for the biking excursion. Would you believe that you can complete a 10-day motorbiking venture in less than what is generally spent on a 3-4 day holiday in Goa?! Here's how you can tour the state with the little savings you have made in the past few months and still make the most of it.
Getting to Arunachal Economically
First things first, let's talk about how to reach Arunachal without digging a hole in your pocket. If the idea is to travel on a budget, a train is probably the cheapest option. However, for those, who live in the northern, western, central or southern part of the country, it would be a lot comfortable and equally cheaper to take a flight. While a train journey may cost less, the duration would be between 38 and 52 hours. On the other hand, a non-stop flight will be around 3 hours, but will cost some INR 5500. So, the choice is yours. Since there is no airport in the state, one can only fly to the airport in Guwahati or Dibrugarh in Assam, from where most of the Arunachal biking tours begin. Regular flights to both these airports are offered from all parts of the country. The average price of flight tickets on the various domestic routes is INR 6000.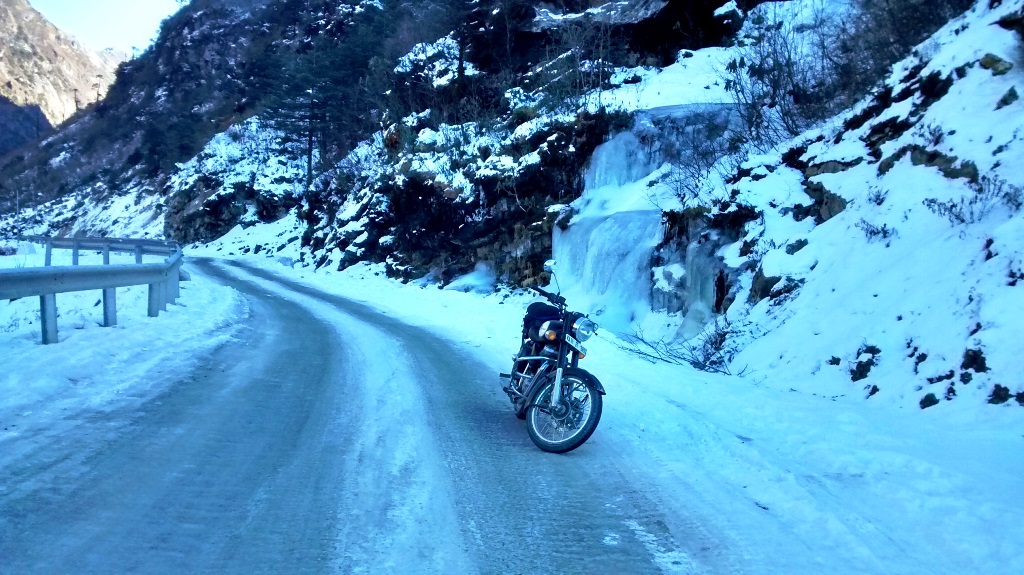 Saving on Gadgets
There are a number of gadgets that bikers are fond of carrying these days. Among them, GPS (Global Positioning System) is quickly gaining popularity. People prefer stand-alone units as there are chances of not finding network on the smartphone, especially when you are travelling in some remote location. Taking a GPS unit on a road trip might be becoming a norm of the 21st century, but it can be a big expense when you are travelling on a budget. I say, carrying an old-fashioned map is a better option as in odd circumstances, when the battery of your device has died, or there is no network, the map will come to your rescue. Just decide the itinerary and follow the route. The people there are quite friendly, so asking them for the way can also help you get to your destination.
One more way to save on expenses is relying on fresh water from ponds and lakes rather than buying mineral water bottles. To remain cautious, you can disinfect the water with iodine tablets that are easily available in the market at a nominal price. Portable filters also do the similar job; however, it would cost you over 1000 bucks. Rather, you can carry a small, detachable burner for boiling water and also to cook, in case you are in an isolated location.
Travelling Economically/Saving Fuel Expense
On a long bike ride, fuel can become the biggest expense. A simple way of saving it is getting your bike serviced to ensure that it gives the optimum mileage. It is also crucial as you do not want to face any breakdowns on the road that could spoil the adventure by consuming money and time. If you are focused on saving fuel, you also cannot afford to get deviated from your path. Therefore, it is a good idea to check the map at regular intervals and make sure you are on the right way.
Saving on Food
While on a motorbike trip in Arunachal, you never know when you will find an eatery to suffice your palate. Another disadvantage is that restaurants located in distant locations often charge comparatively more. Therefore, if you have some reserved food items packed in your bag, you can wait for a good joint to fill your stomach. Potato chips or maybe something ready-to-eat would be enough for this purpose.
Saving on Accommodation
This is the area where you can be as creative as possible. One good option to save a few bucks is to go for a homestay as they offer comfortable accommodation along with meals at an economical amount. Moreover, lodging at a local's house will be much more effective in knowing about their way of life and culture. Want a cheaper option? How about camping? The vicinity of Nameri National Park, and Pasighat have great camping spots! All you need is the equipment, and you can stay out in the open for as many days as you want, with practically no expense at all. Camping equipment is more of an investment than expenditure. It can be used for years during biking and hiking ventures, whether you head to the Himalayas or the Western Ghats, or some international destination.
Another way to find cheaper accommodation is by booking well in advance. If you are certain about your itinerary and plan to follow it, then it would be immensely helpful in saving money. Do some online research and find a room, which is good enough for you to spend a night. Guwahati, Dirang, Tawang, Tezpur, Ziro, Daporijo, Along, Roing and Dibrugarh have plenty of accommodation options for you to choose from. This will not only save a few bucks but will also ensure that you will have somewhere to stay when you reach your destination.
See, it is not that difficult to go on a budget motorcycle trip. You just need to know the areas where you can save a few bucks and how you can do so. A trip to Arunachal Pradesh is something that will remain engraved in your memory forever. The landscape, people, sense of adventure and feeling of freedom is hard to imitate anyplace else.