Great people have dubbed the hike to Everest as the "stairs to heaven," and rightly so. Wrapped in wonderment and thin air, this monument of nature sees travelers from all around the globe, exploring the nearby monasteries and bazaars if not the base camp itself. Naturally, this beacon of glory only deserves the bravest of trekkers to even imagine what an experience it must be to even feel the mountain air that surrounds it, to scale the height and make a life-altering journey to the roof of the world. Here is a list of the most basic to slightly advanced requirements for deciding if you should even consider going on the Everest Base Camp (EBC) Trek. This should not be treated as a final word; it is advised that you speak to your doctor and a professional trekker before you decide on making this incredible hike.
1. Are You Experienced Enough?
For reasons very simple, more experience with high altitude – especially altitude that can be compared to EBC's (29,028 ft) – will mean you are already mentally and physically equipped to deal with this to a significant extent. More experience reduces the chances of distress calls that you are most likely to face on a trek like this. With temperature that drops as low as -60 degree Celsius in the coldest month of the year, only trekkers of advanced calibre are advised to do this.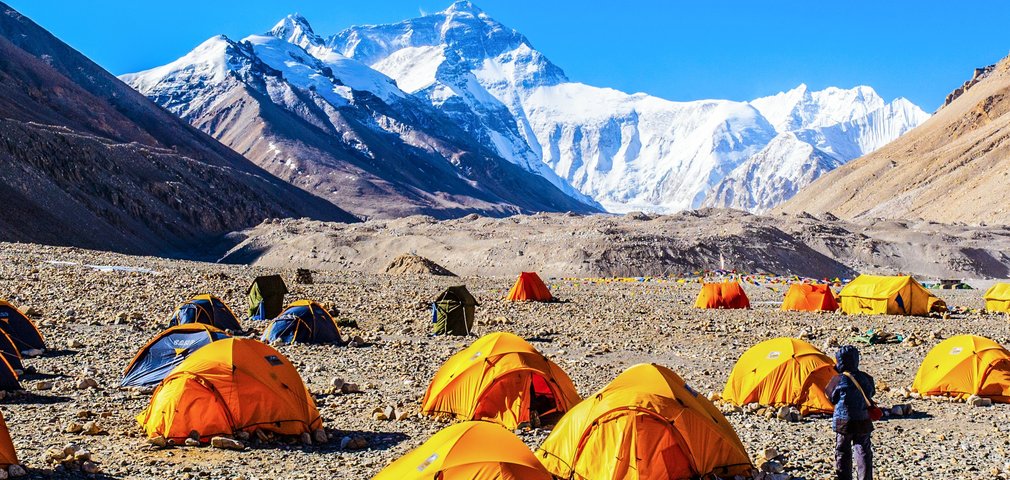 2. Do you have the level of strength it takes to make it to EBC?
Recognize your strengths if you dream of climbing the highest mountain of the world:
a) You are generally fit with no life-threatening diseases that may or may not be elevated due to high altitude (eg. heart disease, lung disease).
b) You have a great skill in walking for long hours. You will be required to trek for 4-10 hours with sufficient breaks on the EBC trek. The key to surviving this is sustained effort.
c) You have a passion for trekking. It is very important to stay focused and inspired throughout this trek.
d) You appreciate team work. Know that taking on this journey with a few more interested people will inspire you and help you in crucial conditions that you are bound to face on this heck of a trek! 
3. Have you recognized the areas you have to work on?
All humans are fallible and all of us have our faults. However, you need to start planning ahead immediately and  ramp up your physical fitness training regime at least 6 months prior to the trek.

 If you have a potential health risk from a heart or lung disease, unfortunately, you will not be allowed to undertake this journey. If you are a smoker or someone who regularly drinks, it will be considerably tougher for you to accomplish this feat as compared to other people who are in a better physical position to deal with the stress of high altitude trekking. Smoking will impair your breathing skills at high altitudes and drinking or influence of any other substance impairs judgement which is a potential health risk again.  
4. Do you understand how important acclimatization is?
Please note that Altitude Sickness or Acute Mountain Sickness (AMS) is a real health danger triggered by high altitude. High altitude, lower oxygen levels, and low air pressure coupled with exertion leads to AMS, generally felt after 8000 ft and above. The symptoms will include dizziness, nausea, headaches, and shortness of breath. Most instances of altitude sickness are mild and heal quickly. In rare cases, altitude sickness can become severe and cause complications with the lungs or brain.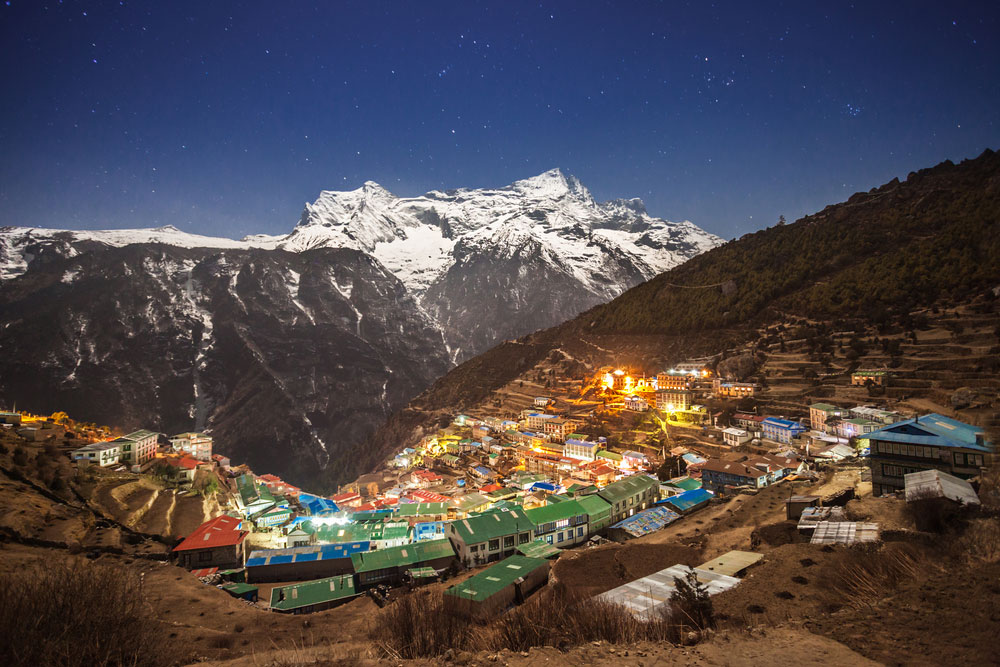 To combat with all this, steady acclimatization to high altitude by spending one day or two at some areas before you begin trekking or while trekking is absolutely necessary. Pick itineraries that heed this advice and allow you enough time to acclimatize properly in order to avoid health problems. Generally, an EBC trek should take you 13-20 days to complete. 
5. Do you have all the essential trekking gear that you need to bring with you?
a. Sunglasses + Sunscreen
b. Clothing (Base=Thermal wear + First Layer=Warm Trekking T-shirt/Trousers + Second Layer=Fleece jacket + Third Layer= Waterproof Shell Jackets you need in case it is especially cold/rains)
c. Headwear (Hats and buffs to keep your head and face warm to avoid catching disease)

d. Gloves (Inner + Outer Insulated)

e. Footwear (2 pairs of thermal hiking socks + Hiking shoes. You can also get leg gaiters!)

f. Bags and Backpacks (Keep it waterproof!)

g. Sleeping Gear

h. Trekking Poles

i. Medications and Toiletries (A first aid box is necessary. You should also carry medicines for relieving any slight to serious AMS symptoms.)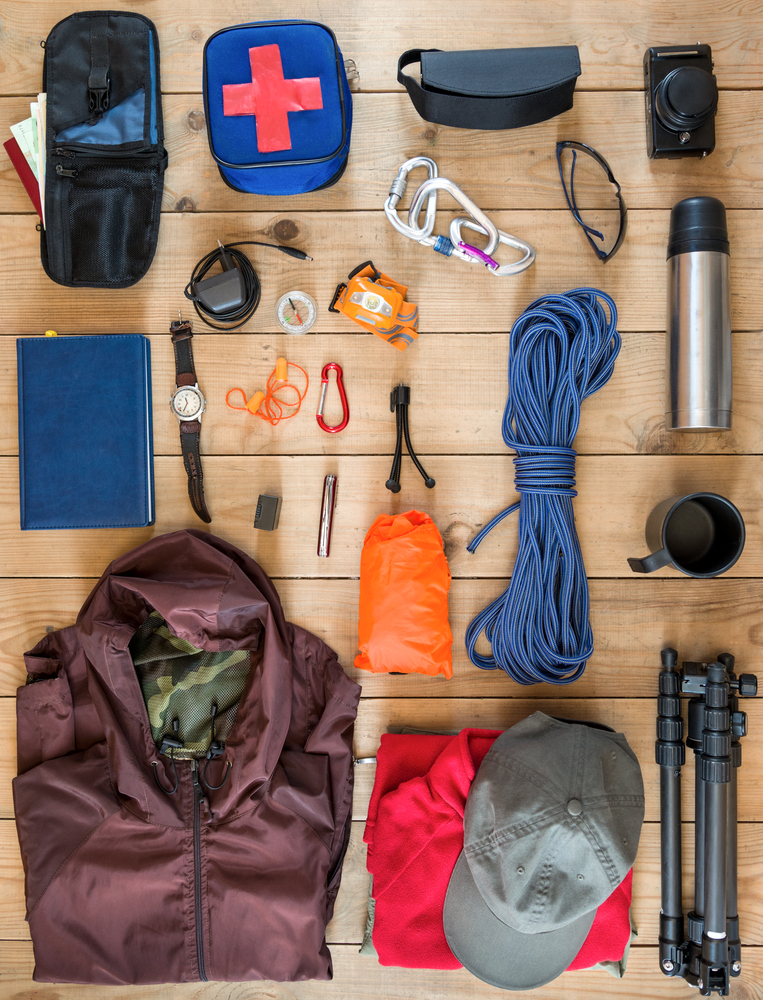 6. Do you have a fair idea about nutrition on this trek?
Consider this very important. Nutrition is extremely important in order to complete the trek in a healthy condition. A proper diet needs to be followed while you are trekking to EBC.

Apart from the food that your sherpas/guides will provide you at the tea-houses you stay in and it is most likely going to be a light meal that is easily digestible, you will need the following to soothe your munchies:
Herbal tea
Electrolytes
Light snack bars and energy bars
Dried fruit
Digestive biscuits
7. Have you started preparing already?
Prior to the trek, almost two to three months before the actual trek, you will have to devise an effective exercise regime that lets you build stamina for long treks over time.
a) You can try walking for 4 to 5 kms daily for 60 days before the trek.
b) You should do some shoulder exercises like planks.  
c) Practice a bit of yoga to help improve your breathing problems, if any, and build core strength.
d) You can swim/cycle once a week to build a bit of lean muscle.
Very many encomiums written and paeans of praises sung after it, naturally, Mt Everest remains to be one of the most popular mountains in the world; thousands of trekkers decide to undertake a trek to the Everest Base Camp each year. If you think you can handle the glory of being one of those lucky ones to have scaled the skies, good luck!