Tech whiz Satish wins Desert Storm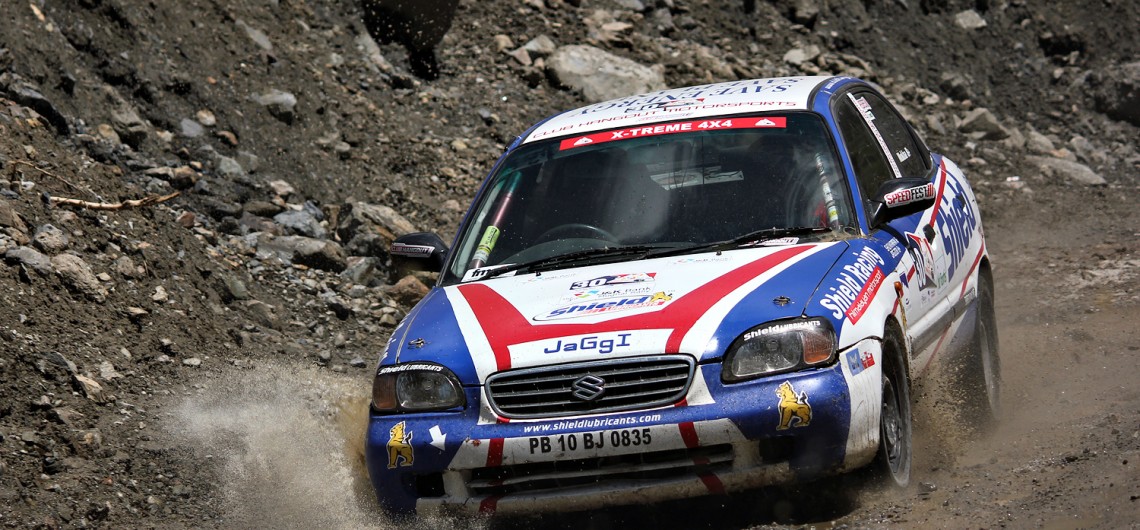 I am a happy-go-lucky person, who loves reading, writing and travelling. Gardening and good food are the other things that I am passionate about. My motto in life is simple, "Love what you Do and Do what you Love".
Latest posts by Meenakshi (see all)
Satish Gopalkrishnan and his navigator Savera D'Souza celebrated yet another victory together when they won the 12th Maruti Suzuki Desert Storm, in a race that upended the formbook, with pre-event favourites Gaurav Gill and Suresh Rana dogged by mechanical problems and unable to complete the race. Meanwhile, India's top biker, the formidable CS Santosh, maintained his dominance on two wheels.
Driving a Grand Vitara for Team Maruti Suzuki, the Bangalore duo topped the 'Rally Ndure' category. Satish, incidentally, is the software guru who is responsible for the 'TSD Meter', a development that has changed the face of time-speed-distance rallying in India. Trailing the champs in second place were Pratap Thakur and Dhiraj Arora, and completing the top three were Ashish Budhia and Arindam Ghosh.
The Desert Storm, an annual motorsport marathon that sees four- and two-wheelers tackle the sands of the That Desert, finished in Jaipur after negotiating some 2200km over six days. And it was dominated by the sponsor, with seven out of the nine prizes on offer going to Maruti vehicles.
In the 'Rally Xtreme' category, the honours went to Chandigarh's Sunny Sidhu and his navigator PVS Murthy. Sandeep Sharma (Delhi) and Varun Davessar (Chandigarh) finished runners-up, and occupying third place was the team of Amartej Pal Buwal (Delhi) and Nakul Mendiratta. In the 'Rally Xplore' category, Rajesh Chalana and navigator Yogesh Gupta, driving an SX4 for Team Maruti Suzuki, finished ahead of the pack, seeing off Nitin Yadav and Ravi Bansal, driving a Mahindra Scorpio, and Sanjay Takale and Mustafa, driving an SX4 for Team Maruti Suzuki.
On two wheels, there was no stopping CS Santosh of Bangalore, who retained his title in a Suzuki RMX 450. Ranked second in the 'Rally Moto' category was Austrian stalwart Helmut Frauwallner, driving a Yamaha WR450F, while third place went to Suresh Babu, who was driving a Suzuki RMS 450Z.
The rally was flagged off from Delhi, and traversed the sandy wastes of Sardarshahar, Bikaner, Chattargarh, Jaisalmer, Sam, Pokhran and Lakshmangarh – among other inhospitable regions of the Thar – before concluding in the Pink City.
The 12th edition of the event saw a record number of rallyists (250) compete across nine categories. Altogether, 55 teams participated in the 'Rally Xtreme' category and 35 teams in the 'Rally Moto' category (both these categories are decided solely on fastest timing). In addition, there were 35 teams in the 'Rally Ndure' category and 25 teams in the 'Rally Xplore' category (results in these two categories are based on the time-speed-distance format).