Winter Destinations to make this season awesome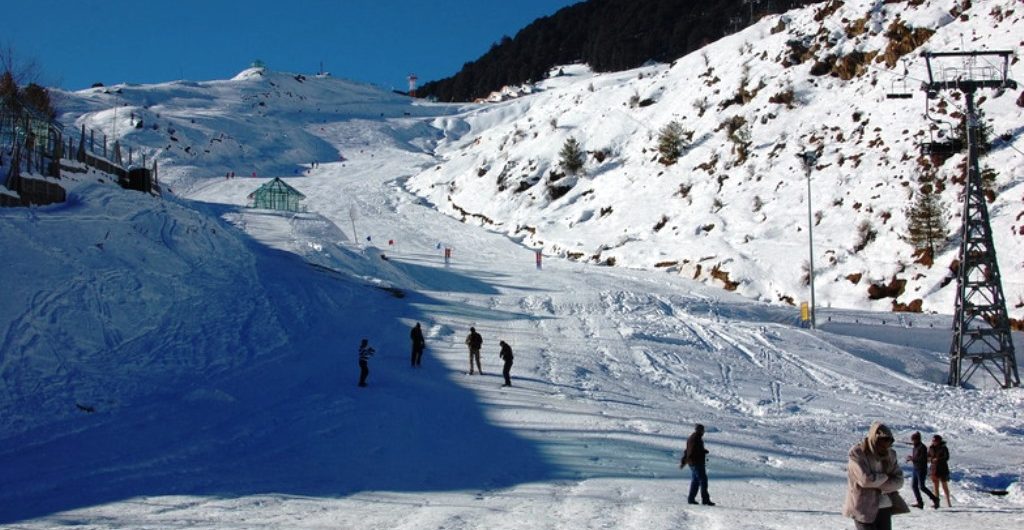 I am an ardent foody, who likes travelling. In my free time, I blast my ears with good-quality Heavy Metal. Watching culinary shows, writing songs, playing drums, guitar and keyboards, playing cricket and singing consume much of my leisure time.
Whenever I ask someone if they like winters, most answer me in the negative. And I think it is justified to some extent as the season, especially in North India, brings with it coldness, smog (not fog or mist) and sometimes strong and chilly winds. The sun seldom shines, and most of the times it does, it is shadowed by the light haze, which sometimes persists for many days. At least, this is what happens in Delhi. I have been patient up till now, letting winters pass as I lay curled up in a blanket or underneath layers of clothes, but no more. Enough is enough, I say. Let us get up and go out there  even in the season, when everything seems gloomy.
Contrary to our belief, winters, and specifically winters in India, are not a cause for that much worry. Compare the season in our country to some other places like the Baltic, Siberia and northern Canada, where nothing grows and temperatures of –40 degree Celsius are regular. Does any such thing happen here? No, right? Winters here are much more bearable, and we still cry about the season being too cold. And, what if it is cold?! We have thermals and woollens. So, let us put them on and head out so we can live life to the fullest, leaving the so-assumed dullness of the season behind.
Here is a description of what you could do and see in the country during the winter season.
Visit the Hill Stations of the North
India has no dearth of hill stations, and these are the kind of places I love the most. Nainital, Srinagar, Shimla, Dalhousie, Munsiyari, Manali, there are so many in the Himalayas. All these lie between elevations of 5000 feet and 10000 feet, making them ideal for a relaxed vacation. It snows in all these places, but not as much as it does higher up in the mountains. For me, this is the perfect altitude range to have fun and not be frozen by the cold. All these places have coniferous trees that are all covered with snow. I just love such sights; it is the quintessential mountain scene.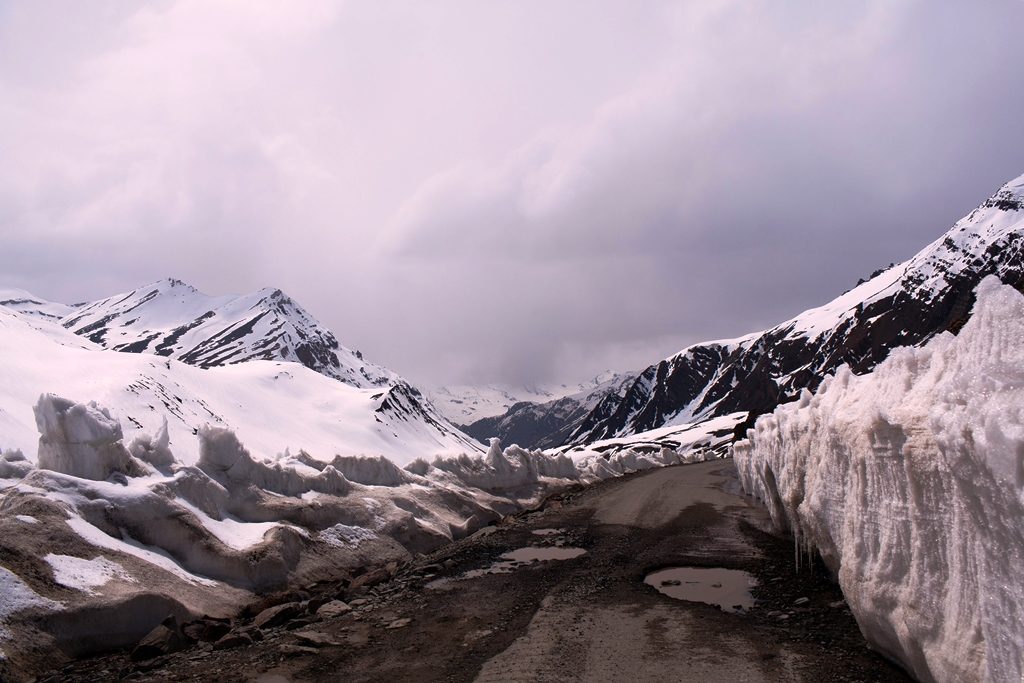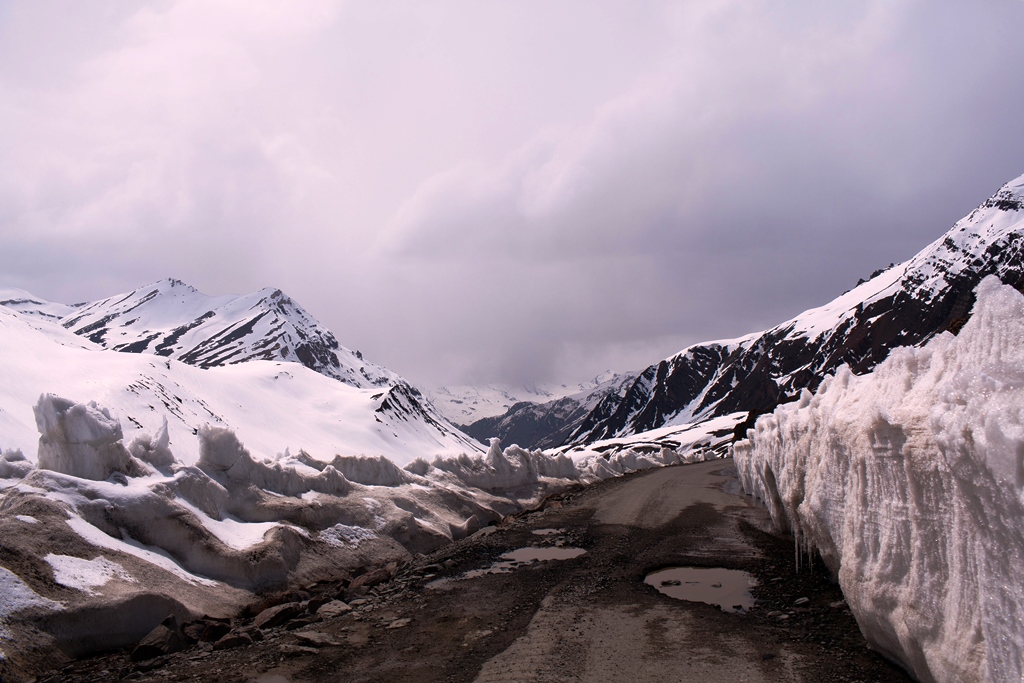 You could walk around the towns, admiring the vistas, and visit the popular places of interest there. Also, remember to try some local delicacies that would make your experience even better. If you go during Christmas, there may be some celebrations going on, especially on the Mall Road of Shimla, where the famous Christ Church is located. The Dal Lake in Srinagar is completely frozen during the season, resulting in an astonishing sight. Another such scene to admire would be of fresh snow, falling on the waters of Naini Lake as you take a walk on the quiet Thandi Sadak.
Go Trekking
Aah…trekking, a good way to explore mountains and be close to nature. Most consider trekking as a summer activity, and rightly so as the paths are clear then. But those, with an adventurous soul, can also try hiking in winters, when the landscape would be white with snow. There are numerous sites within the Himalayas, to where trekking tours are organised in the winter season. While no trek would be easy in winters, they all promise loads of thrill; is it not why we would trek in snowy conditions? For the challenge? Some of the places you could trek to in the Himalayas in winters are Naggar, Brahma Tal, Dalhousie, Kasol, Kheerganga, Tirthan Valley, Triund, Kedarkantha, Prashar Lake, Tungnath, Chandrashila, Kuari Pass and Indrahar Pass.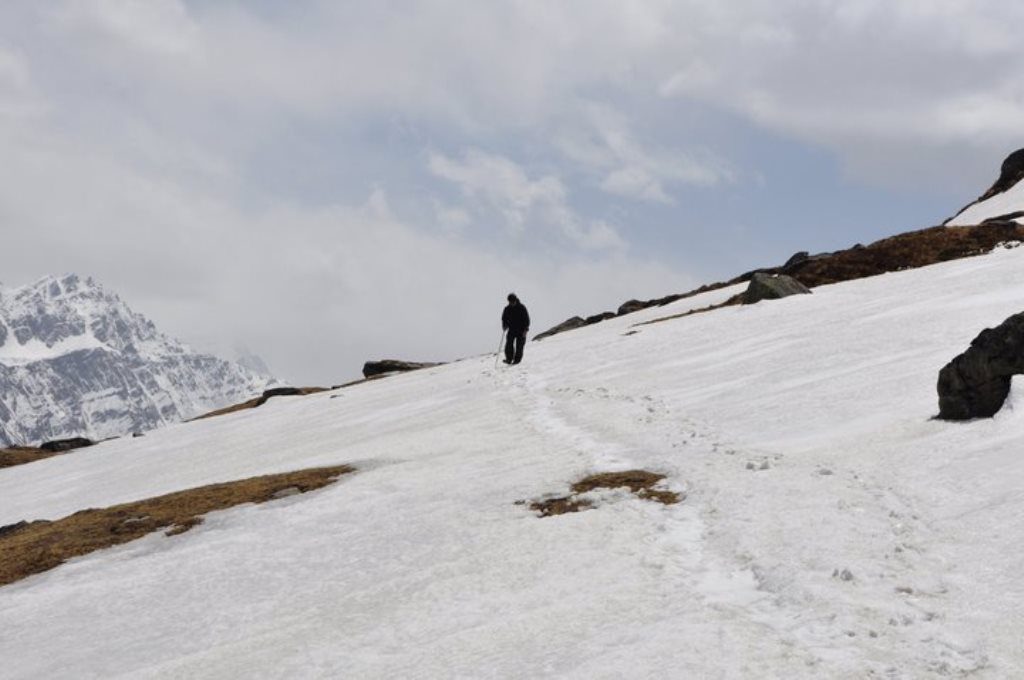 For those of you, who cannot summon the strength and courage to go trekking in snow, there are loads of hiking trails in the Western Ghats as well, where the cold will be nowhere as much as in the Himalayas. Even in the height of winters, the weather here remains cool and pleasant. The hills are not even as rugged as the Himalayas, making it is easier to hike here. So, if you are considering this option, you can go on a trekking tour to Mullayanagiri, Antaragange, Durga Hill, Ramanagara and Kodachadri.
Explore the Northeast
If you want to see primitive cultures and learn about warring peoples, then the north-eastern part of India is perfect as it is home to hordes of tribes. The summers here can be quite warm, and the rains are like a pestilence; hence, the winter season is perfect to come here. There is so much to see and do in the region that one trip will never be enough. Among the best things to do in the Northeast is taking a walk through the lush tea plantations of Assam and learning about the different types of teas produced in the state. A mystical place in Assam is the village of Mayong, where a large number of occultists, who claim to have spells to cure various diseases, live.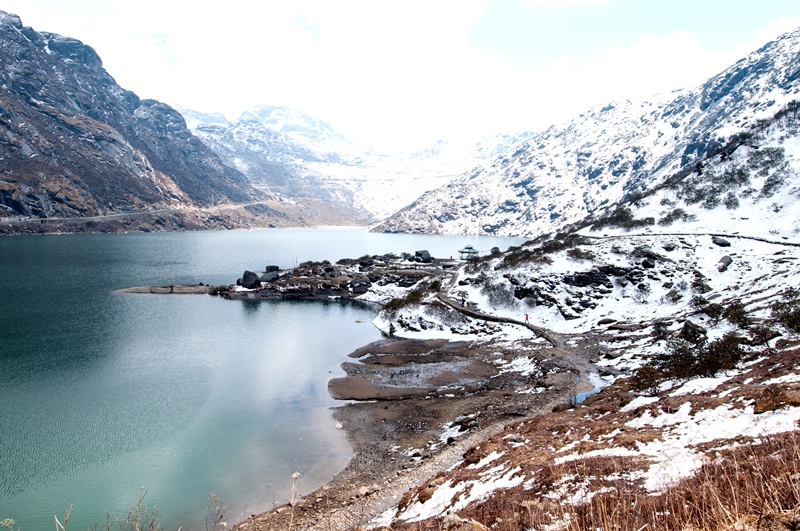 I'm personally planning to head to Meghalaya to explore astonishing caves, many of which have a river. But, what I'm most interested in is trekking to a Living Root Bridge that the locals make by letting the branches of rubber trees entwine around the trunks of betel nut trees. Nagaland is where I would be heading in order to meet the indigenous and eponymous Naga people, who have a rich warring culture. One great way would be to take trips to villages deep in the hills for a chance to stay with the tribesmen and get a first-hand look at their customs. If you don't have that much time, then do attend the Hornbill Festival in December, where people from all Naga tribes display their dances, music, customs and food.
For those, who want to learn about the Buddhist faith, Arunachal Pradesh and Sikkim are the best places to visit in Northeast India. There are so many monasteries or gompas in these states like those in Tawang, Rumtek, Taktsang (different from the one in Bhutan), Urgelling, Bomdila, Pemayangtse and Phodang. Natural ponds like Sangetsar Lake in Arunachal Pradesh and Tsomgo Lake in Sikkim, and the town of Lachung in Arunachal Pradesh are also great destinations to explore in winters. The town, with snow-covered spruce trees, and typical mountain homes with sloping roofs, might remind you of a hamlet from a fairytale; it is that pretty!
Dare to go to Ladakh
Ladakh, the northernmost region of India, is arguably one of the best places for an adventure lover. Only the bravest venture there in winters as the season is characterised by heavy snowfall and freezing temperatures for 4-5 months at a stretch. Just reading about it gave me shivers, but I am determined to push myself to the limit, let me see what I'm made of. Though Ladakh is a summer destination, it is so famous around the world that it gets clogged with tourists during this time also. If you want a quiet retreat and desire to come face to face with its true magnificence, then winters are perfect for a visit.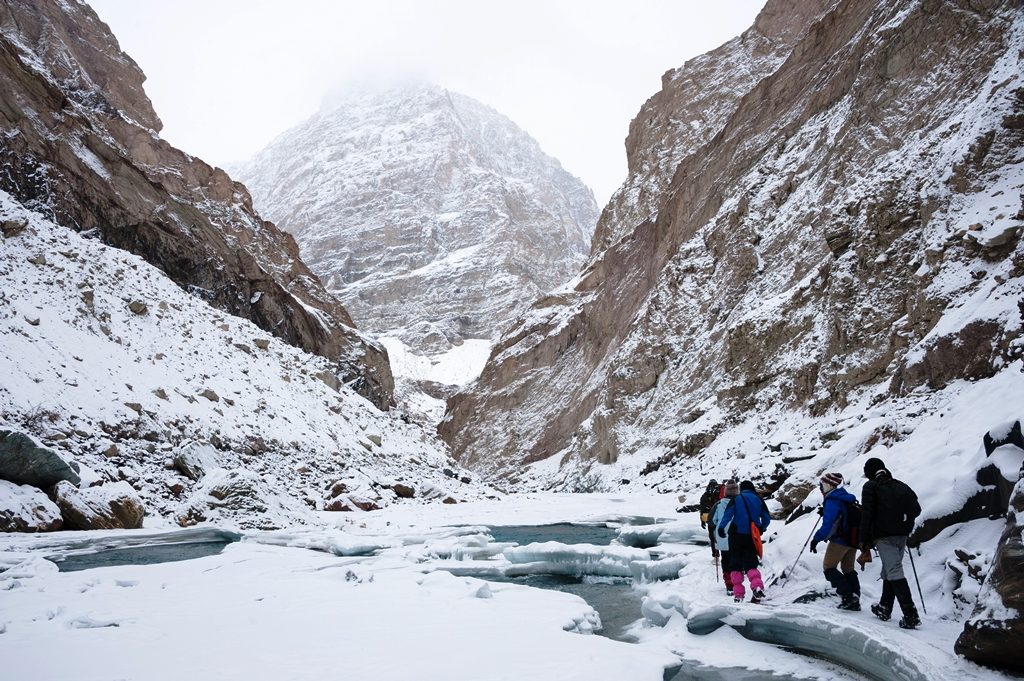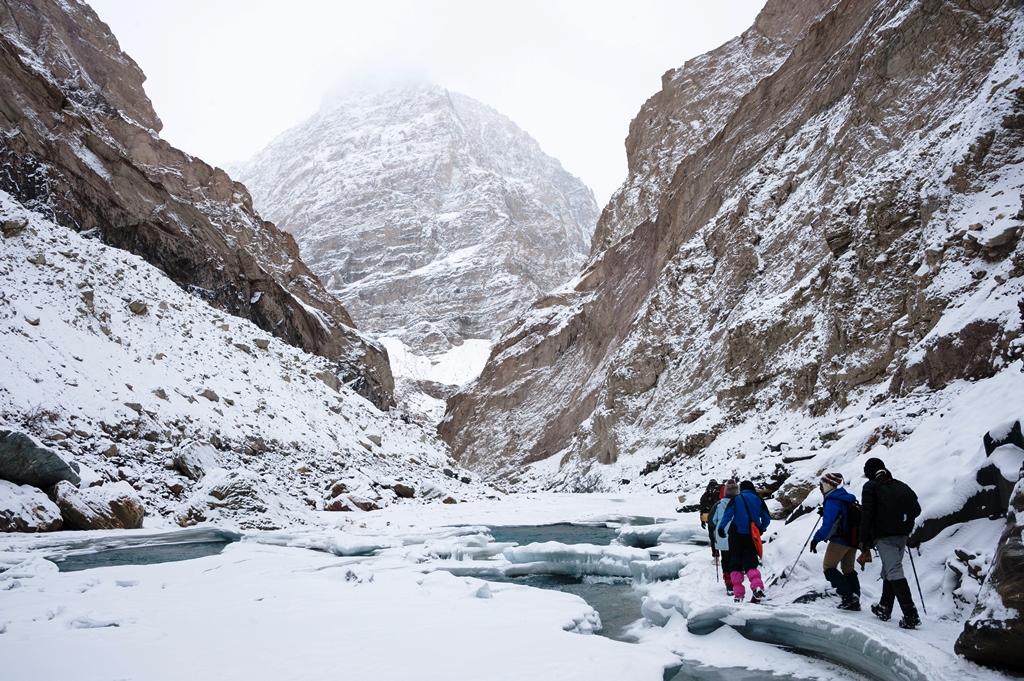 The essential thing to do here during the season is the famous Chadar Trek on the frozen Zanskar River. It takes you past numerous frozen waterfalls and lets you spend a night in a cave.  You could either head to Naerak Pullu and head back to Chilling or go all the way to Lingshed, tracing the ancient route, taken by the locals of Lingshed to transport wooden logs to Leh, every year. There are so many monasteries here; many built on hills overlooking rivers. As the entire landscape would be covered in snow, the monasteries would look amazing, like something right out of Peter Jackson's Middle Earth movies.  
Try Skiing
One reason, which is desperately making me wait for the arrival of winters, is so I can go skiing. I just love watching people come down snow-covered slopes on skis, twisting right and left. I had followed the recent Winter Olympics religiously and am now determined to do it at least once. I earlier thought that the sport is only tried in places like the Rockies and Alps, but to my pleasant surprise, the Himalayas have no dearth of ski resorts. There are so many I could pick from; Gulmarg, Kufri, Narkanda, Solang Valley and Auli. Another plus about trying skiing is that many ski tops are reached by cable cars, something I really want to ride. As all these are popular destinations, they are well connected to major cities and towns; therefore, reaching them is not a problem.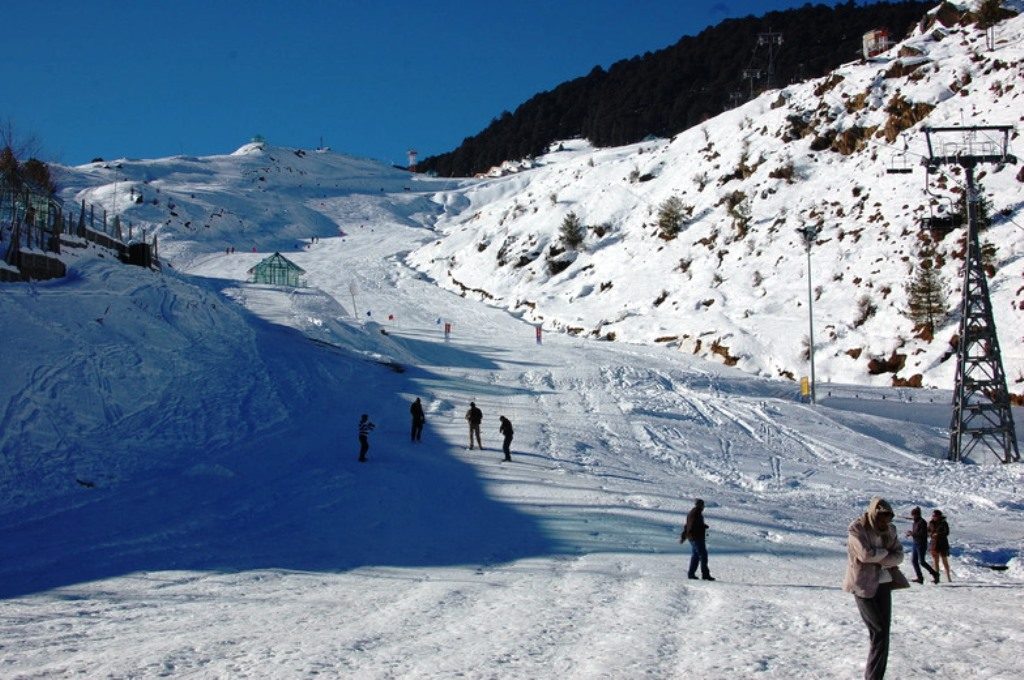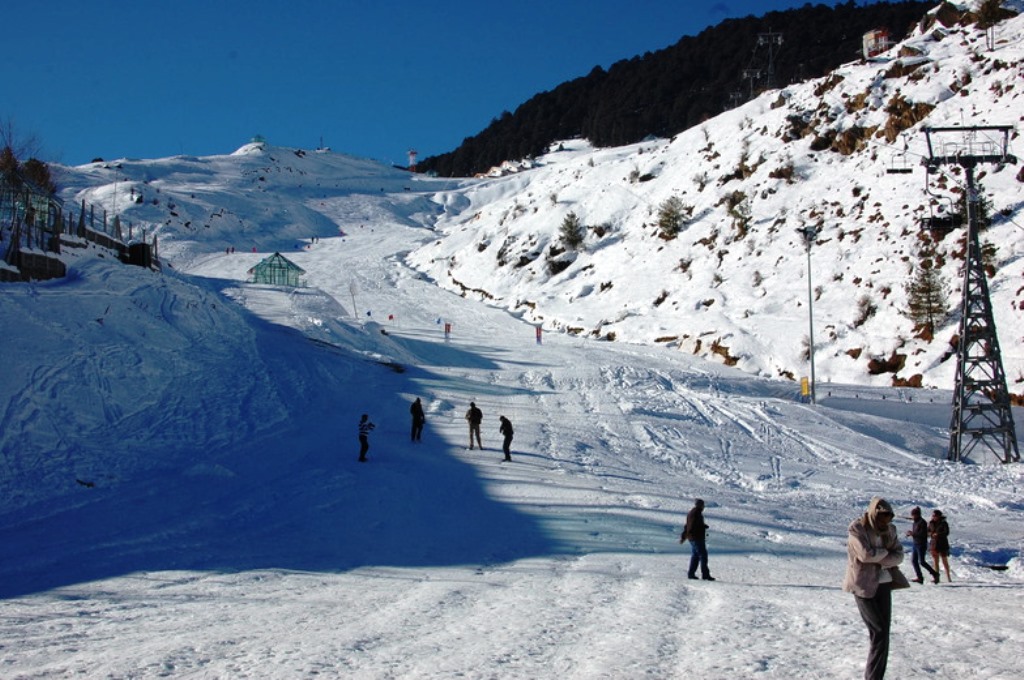 Go on Wildlife Safaris
The incredible geographical diversity of the country blesses it with an astonishing variety of animals. As the summers are quite warm and monsoons are a strict no-no for tourism in national parks and wildlife sanctuaries, winters give you the perfect chance to see India's biodiversity. Head up North to see animals like Himalayan wolves, Tibetan wolves, black bears, Himalayan brown bears, Himalayan tahrs, bharal and yak. If you go to the Spiti Valley or Hemis National Park, then get a chance to spot the snow leopard, the Himalayas' most celebrated predator. Peninsular India, on the other hand, is known for its wide distribution of tigers, ranging from Jim Corbett National Park in Uttarakhand all the way to Eravikulam National Park in Kerala, which is also home to the Nilgiri tahr.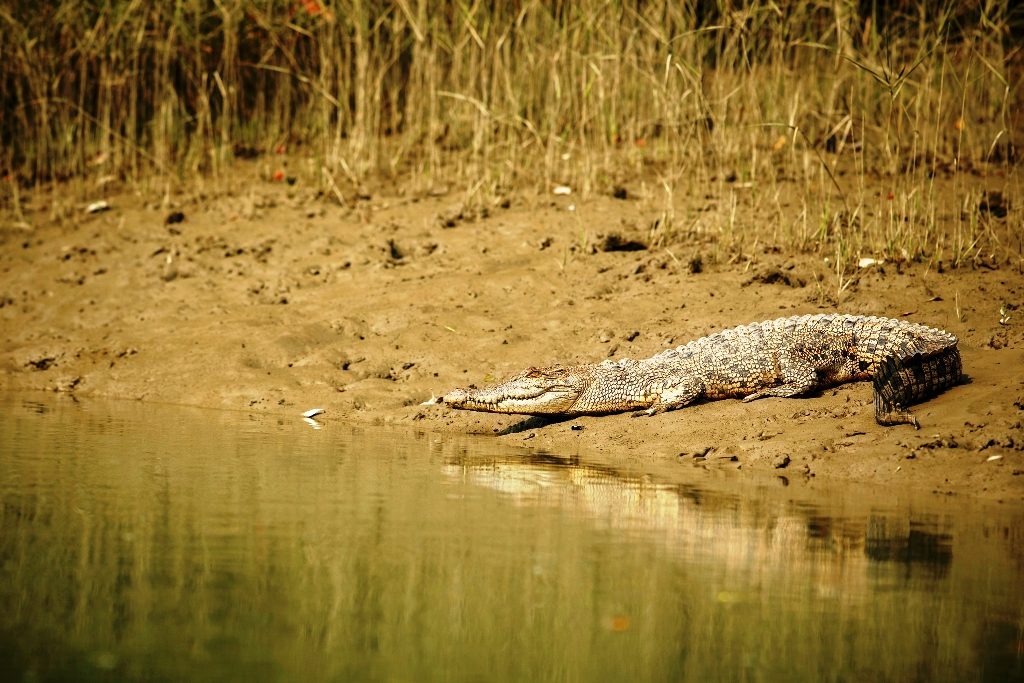 Gir Forest in Gujarat, the only home of the majestic Asiatic lion, is another must visit. If you, by any chance, like snakes (like me), then I suggest you head to the forests of Agumbe in Karnataka. Winters are when migratory birds come to India, and the Rann of Kutch, Keoladeo National Park, Chilika Lake and Sultanpur Bird Sanctuary are the best places to see them.
With so much to do and see, winters will never seem boring to you again. I for one have always loved the season for this particular reason. So, wait no more. Welcome winters with a smile, and pack your bags for a wonderful time.