Annapurna – first eight-thousander ever scaled!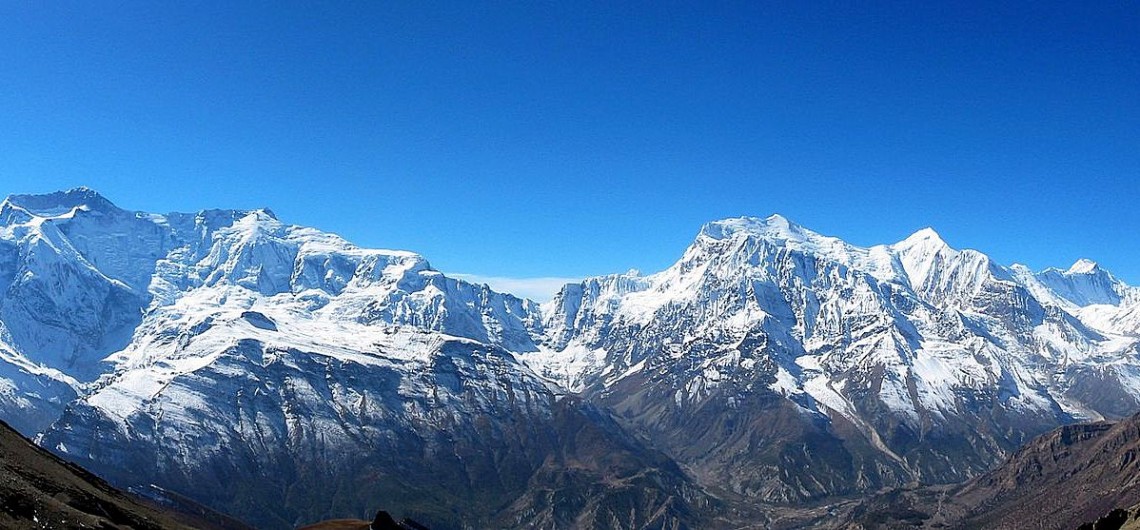 A writer by passion and profession, I spent my school days reading John Grisham, Sydney Sheldon, and Agatha Christie, and often wrote poetry that was rather solemn for my teenage years.
With one foot in the real world and another in Middle Earth, Westeros and sometimes even Westworld, I love nothing more than a good fantasy-fiction story. It provides an escape from the mundane and also a host of characters to form lifelong connections with.
Another form of escape that I quite enjoy is travelling and writing about it. The stories of people and places, when presented with an individual's unique perspective, can make quite an impact on the readers.

Latest posts by Shuchita Joshi (see all)
William Blake, the great 18th century poet, said that great things happen when men and mountains meet. Almost two centuries later, the world saw that come to life!
World's highest mountain range, Himalayas, is home to 14 peaks higher than 8,000 meters or eight-thousanders as these are commonly called, and till the first half of the 20th century, all of these were unscaled! While the geographical conditions were a major deterrent, political unrest in India, Pakistan, Nepal and Tibet also proved to be one big hurdle!
Explore: Mount Annapurna Base Camp Trek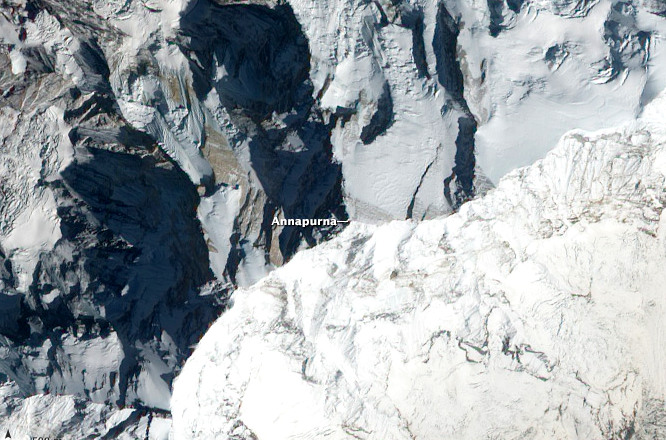 But all that was about to change! In 1949, the Maharajah of Nepal gave his consent to a climbing party of nine from France to attempt an assault on one (or more than one) of these peaks. The party, led by experienced French Alpinist Maurice Herzog, arrived in Nepal in the spring of 1950 with plans to attempt either the Annapurna (8091 m) or the slightly higher Dhawalgiri (8167 m).
This was a time when not even the local inhabitants had any knowledge of reaching higher up in those mountains through the thick forests and tough terrain speckled with gorges and ridges. Having spent some time probing for routes and backtracking, in April of 1950, Herzog, his climbing partner Louis Lachenal and the rest of the team realized that they needed to make haste if they wished to climb any of those peaks, since the ideal weather conditions would only last till June. So they zeroed in on Annapurna by the north-western glacier, which seemed like the perfect approach at the time. The next difficult step was the setting up of a chain of 3 camps in higher altitudes. The last and highest camp was pitched at 7407 m. It was already June and the threat of monsoon fast approaching was looming over their heads.
Explore: Annapurna Circuit Trek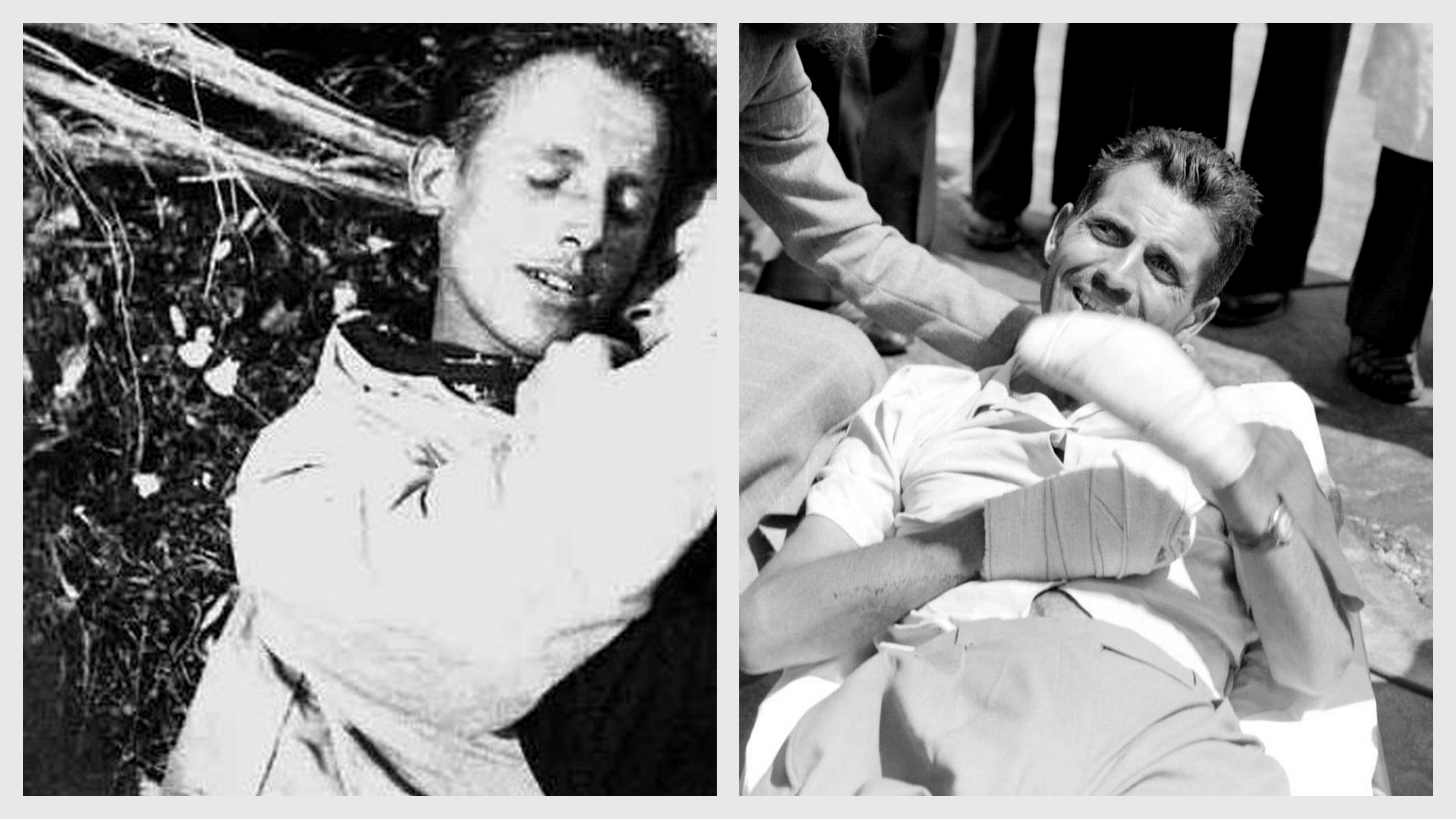 Then came a clear and sunny day ripe with promise and hope! Taking full advantage of the weather, Herzog and Lachenal began their final assault, moving up and across the dazzling snowfield, headed for a black patch of rock that guarded the top. Fighting through sudden gusts of wind and the physical pain, taking one small step after another, they finally made it to the top, becoming the first human beings in the history to not just conquer Annapurna but also scale the first eight-thousander!
Must Read: Why is Annapurna Base Camp a great trekking option?
Ecstatic by the achievement, Herzog took off his gloves and fixed a small French flag to his ice axe and waved it triumphantly while Lachenal captured the moment in his camera.
Annapurna peaks have come to be considered amongst the most dangerous in the world to climb. The way down proved more treacherous and life threatening for both the climbers. Maurice lost his gloves and reached camp 5 with frighteningly numb bare hands. The ordeal did not end there. Lachenal suffered severe bruising after slipping through some ice mounds. The next day journey towards camp 4 turned perilous after they were faced with a blizzard which obliterated all the landmarks. After spending almost an entire day out in the open, trying to locate the camp, they were spotted by some of the other members of the party. Miraculously no lives were lost but Herzog lost all his fingers and toes to frostbite and Lachenal lost all this toes.
Must Read: Thrilling Trekking Destinations in Nepal That Will Take Your Breath Away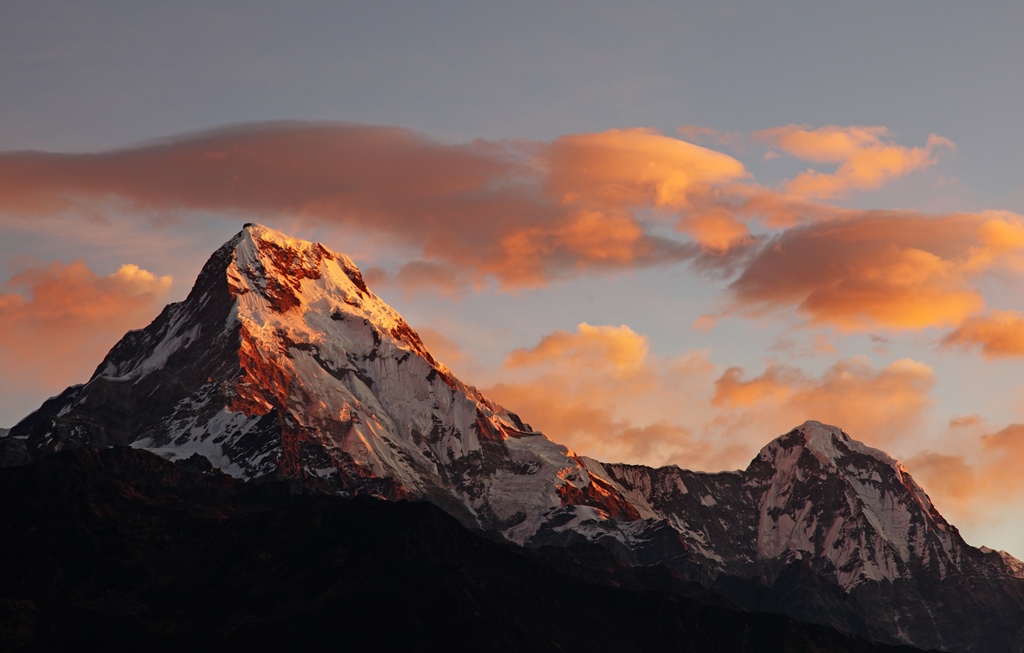 Louis Lachenal died in 1955 from a skiing accident and is often obscured from most accounts of this great adventure. Herzog went on to become the French Minister of Youth and Sport and mayor of the alpine town of Chamonix-Mont Blanc. In addition to this he was also a successful writer and his book Annapurna, which gives a detailed account of his expedition, holds the record for selling more copies than any other mountaineering title. He passed away in 2012 at the age of 93. His life has inspired a generation of adventure and mountaineering enthusiasts.
June 3, 1950 became that historic day when mankind successfully reached the summit of a mountain above 8,000 meters and marked the beginning of many such ascents in the Himalayas. Annapurna, in addition to being the first summit attained above 8,000 meters is also the only one to be successfully climbed in the first attempt itself!