International Destination – The Archipelago of the Azores

A writer by passion and profession, I spent my school days reading John Grisham, Sydney Sheldon, and Agatha Christie, and often wrote poetry that was rather solemn for my teenage years.
With one foot in the real world and another in Middle Earth, Westeros and sometimes even Westworld, I love nothing more than a good fantasy-fiction story. It provides an escape from the mundane and also a host of characters to form lifelong connections with.
Another form of escape that I quite enjoy is travelling and writing about it. The stories of people and places, when presented with an individual's unique perspective, can make quite an impact on the readers.

Latest posts by Shuchita Joshi (see all)
Located out in the Atlantic, the isolated Azores is 1564 km directly west of Lisbon, Portugal, and 3900 km off the North American coast. This chain of nine islands, all volcanic in origin, was colonized by the Portuguese in the mid-15th century. The islands' location, almost bang in the middle of the Atlantic Ocean, has proved of great strategic value. Today, they are a key mid-ocean refueling and pit stop for commercial airlines, international shipping, cruise ships and private yachts.
Extremely popular for deep-sea fishing, wine production, many varieties of tropical fruit and local cheeses, the Azores is increasingly becoming a favorite tourist destination. Even the nonchalant traveler will be smitten by the emerald-green and sapphire-blue lakes, volcanic craters and cones, verdant grasslands, 15th-century churches and majestic manor houses.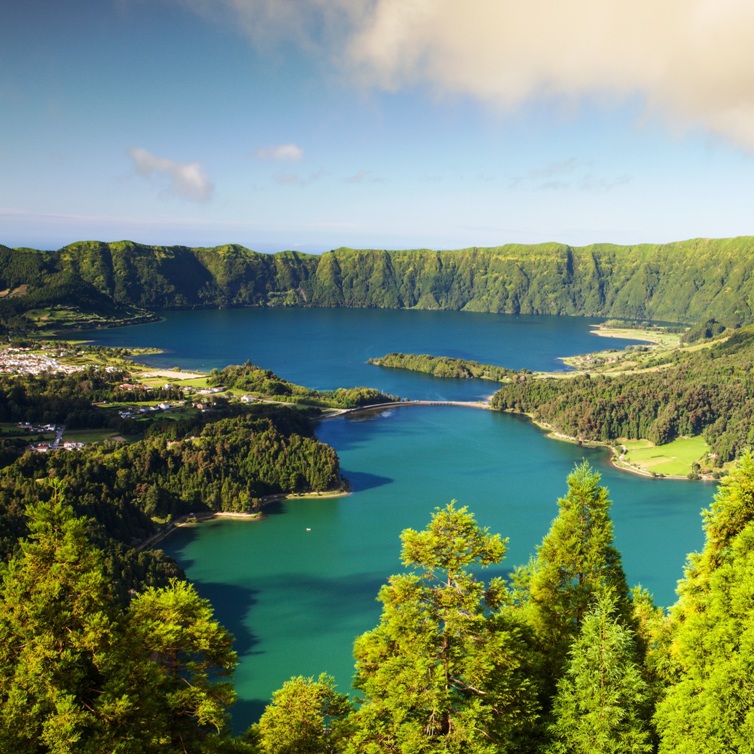 There are many stories, of fishermen and shepherds, describing the archipelago's beauty. But one tale, told by a holidaymaker, stands out. As a foreign couple was silently admiring the Caldeira das Sete Cidades, twin lakes in the heart of a volcanic basin, they were interrupted by their six-year-old son, who asked: "Is this God's home?"
There have been many stories and myths associated with the Azores. Various Genoese and Catalan maps have been produced since 1351. Some chroniclers note that sailors were aware of the islands and visited them while on their way back from the Canary Islands, during the reign of Portugal's King Afonso IV (c. 1340-1345). In Thomas Ashe's "A History of the Azores" (1813), the author identified a Fleming, Joshua Vander Berg of Bruges, who made landfall in the archipelago during a storm on his return to Lisbon; Ashe claimed that the Portuguese reconnoitered this area and later claimed it for Portugal.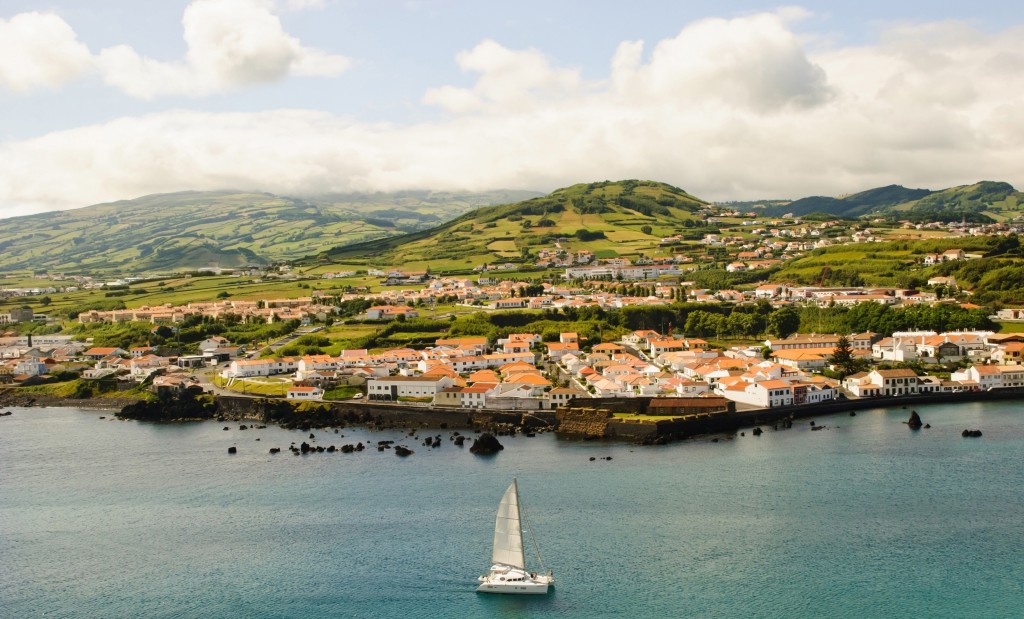 The islands benefit from the Gulf Stream, and thus enjoy a mild temperate climate throughout the year. The average temperature varies between 11C and 26C, depending on the time of year, while the seas surrounding the Azores average between 15C and 25C. Being so far out in the Atlantic, the islands are prone to rainy days at any time of the year – without these showers, of course, you would not enjoy the beautiful flora! Between June and August, you can expect lovely days, warm and sunny, with average temperatures between 15C and 26C (sometimes, as high as 30C). It can, however, be quite humid during these months, especially on the coast or in areas where there is a lot of vegetation.
Flight connections from the UK are excellent and there are lots of options that can be considered from Gatwick, Manchester and Heathrow airports. Local airlines fly daily from Lisbon to the islands of São Miguel, Faial and Terceira.
There are also flights from Amsterdam, Stockholm, Barcelona, Copenhagen, Dublin, Frankfurt, Madrid, Munich, Paris, Oslo and Zurich (Europe), and from Bermuda, Boston, Chicago, Fort Lauderdale, Miami, New York, San Francisco, Montreal and Toronto (North America and the Caribbean).
The Azores are considered a perfect destination for families and adventure seekers alike! Because of their volcanic origins, the islands boast warm pools aplenty, as well as mountains – and endless water all around. All this gives one the opportunity to be part of a variety of adventure activities like angling (deep-sea fishing), birding, sailing and hiking. Swimming in the warm pools at the bottom of the area's many waterfalls, swimming with the dolphins and whale-watching are among other pursuits that tourists can enjoy.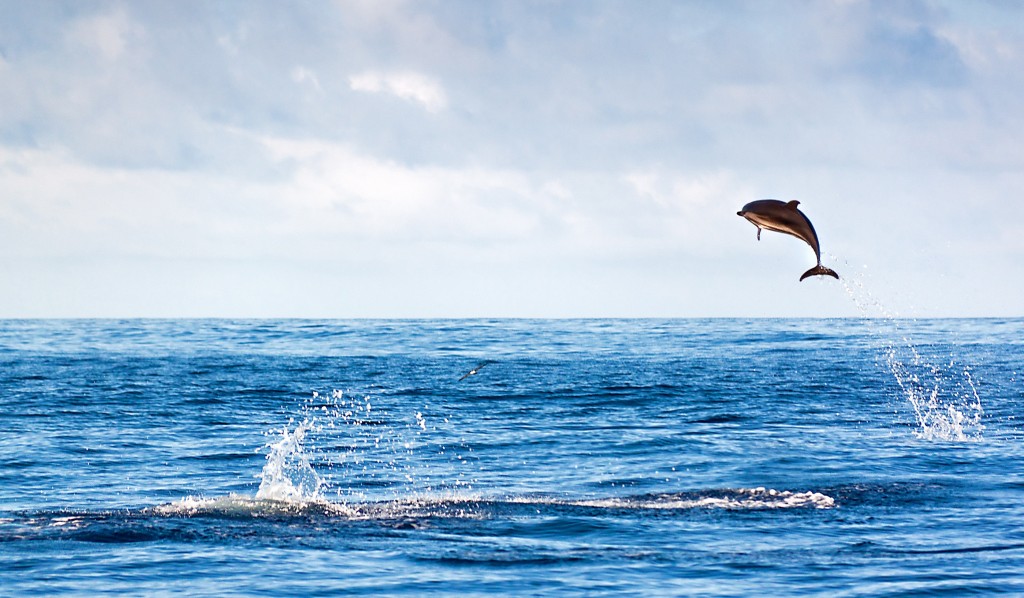 Angling (deep-sea fishing) – Deep-water channels between the islands (1000m, approx.), and a plethora of oceanic fish species, make the Azores one of the most exhilarating places in the world for deep-sea fishing. Species such as the Atlantic blue marlin, white marlin, big eye tuna, swordfish, Dorado, barracuda and various types of shark, can be found here in abundance. Also, the sport of salt-water fly-fishing is gaining in popularity.
Birding – Close to 400 species of birds have been sighted in the Azores, among them rare endemic species, American vagrants and Nearctic waders. The Azores offers a stunning backdrop to some great birding.
Sailing – Being a cluster of beautiful islands, sailing, not surprisingly, is one leisure activity which most tourists here indulge in. There are pleasurable trips organized on yachts, each with a full crew.
Hiking / Trekking – The Azores is surrounded by mountains and picturesque locales, and most visitors find it an extremely enjoyable and invigorating experience discovering the islands' natural beauty, and exploring the sights, while walking.