India is known worldwide for its rich history, culture and traditions. People from many countries visit India to experience a different kind of life, a life that is racy in a relaxed sort of way. It has also become a hub for many adventure sports, especially white water rafting, wildlife safaris, trekking and mountaineering in the Himalayas, amongst others. While these adventures are done for the thrill and adrenaline rush, there are a few that one does only for the experience.
Adventure Nation picks five such off beat Indian adventures for you that are not to be missed.
1.       Snorkeling with Elephant Rajan in the Andaman – There was a time when swimming and snorkeling elephants were a regular sight in the Andaman Islands but now 63 year old Rajan is the only elephant left there that swims and snorkels in the sea. He is popular all over the world and has also featured in a Hollywood film called The Fall. People arrive at Havelock Island from world over to be a part of this enriching and unique experience. Rajan, like most other elephants, loves water and swimming with him is described as a magical experience by many.  He is also a favorite subject for underwater photography.
Watch this video of Rajan swimming.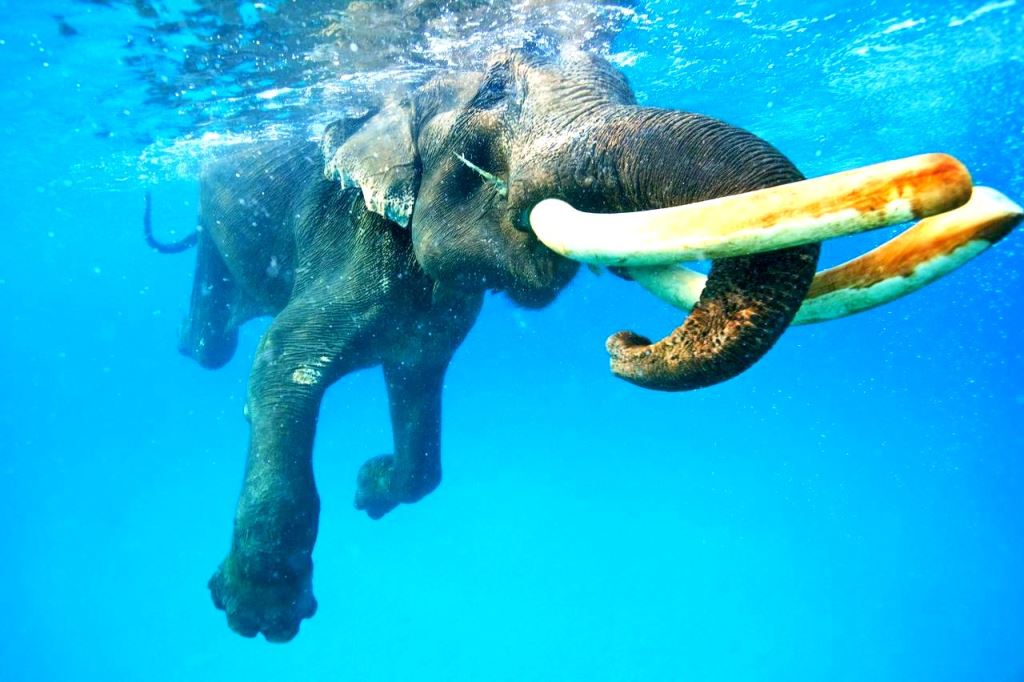 2.       Road Trip to the Magnetic Hill in Ladakh – Located 27 kms from the city of Leh on the Leh-Srinagar highway, 'Magnetic Hill' has become a major tourist attraction. There is a signage on the roadside that asks people to park their vehicles in the box marked on the road. Once parked (engine off and in neutral), vehicles start to move uphill defying gravity. The hill is believed to have magnetic properties, so much so that it is said that aircrafts increase their altitude while flying above it. Even though scientists call it an optical illusion, it doesn't stop the curious adventurous souls from wanting to experience it firsthand.