My Fantastic Journey along the Hindustan Tibet Road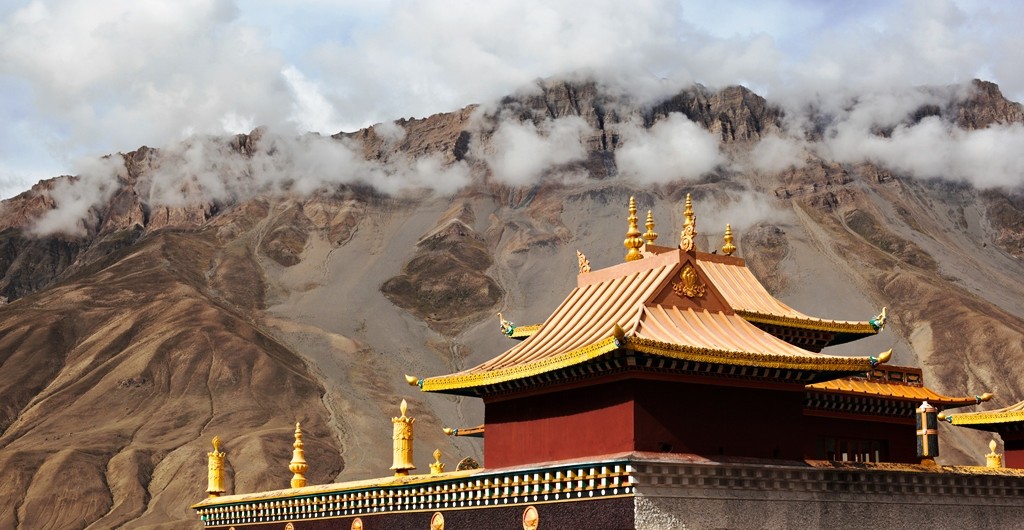 Geetika is a workaholic, but never leaves a chance of holidaying with her soul mate. An avid blogger, she loves to introduce the diverse aspects of a destination to travel aficionados and tourists. She also loves to spend quality time with her only daughter, whom she calls 'her world.'
Some memories are etched in our minds so deep that they remain with us for the lifetime! And one such wonderful memory of mine is that of my journey along the Hindustan Tibet Road with my favourite group of friends. It was my friend's idea to take this road trip. Initially, we all were a bit apprehensive, but finally all of us agreed; glad that we did!
Constructed in 1850, the Hindustan-Tibet road or National Highway 22 is probably one of the most impressive feats of human endeavour, and one needs to drive through it to actually understand it. This road starts from Ambala in Haryana and passes through Chandigarh, Shimla and Spiti Valley, before finally winding down at the village of Khab on the border with Tibet. This road, especially as one drives high into the mountains, is probably one of the most treacherous ones in the world.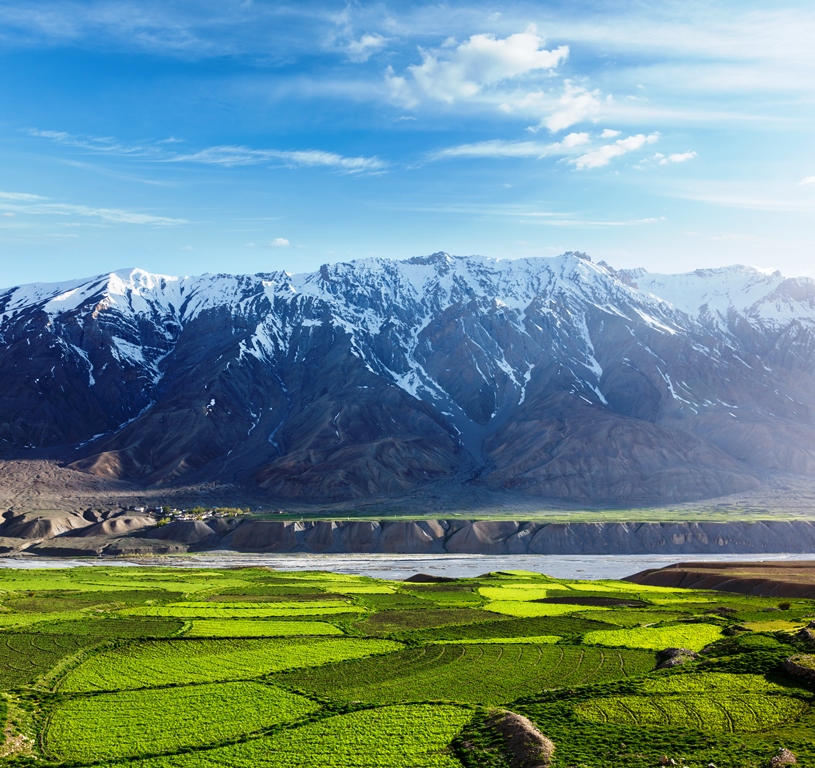 So, read on and find out how our journey along this famous Hindustan Tibet Road was; I just hope it excites you enough to take this road trip soon!
The Journey Begins from Chandigarh
The beautiful city of Chandigarh was the scheduled starting point of our journey. Hence, we had reached the city and checked-in to a hotel, a day prior to the commencement of our Hindustan-Tibet road trip. This gave us enough time to explore the city's popular attractions like the Sukhna Lake and Rock Garden. After spending some wonderful time in sightseeing, we came back to the hotel, had dinner and went to bed early.
The next morning, all of us were quite gung-ho about the trip and wasted no time in reaching the pre-scheduled departure point, where we met our driver-cum-guide for this journey. The guide was a jovial fellow, which made our trip even more enjoyable. We found that he had been driving on the Hindustan Tibet Road for almost 6 years, usually ferrying enthusiasts like us.
The first phase of our drive was quite smooth and pleasant until we reached the town of Pinjore in Haryana. From here, began the winding roads, which became our constant companion throughout this road trip. By noon, we all were hungry so we stopped at a dhaba; and ate like there was no tomorrow. We all wanted to simply rest, but our guide insisted that we continue our journey, so that we reach Shimla by early evening; and that's how it went. As soon as we reached Shimla, we checked-in at a hotel and relaxed for a while, before heading to the famous Mall Road and then to the Ridge. The British-era buildings in the town were a treat to the eyes and so were the traffic-free roads. After spending the entire evening shopping and trying local delicacies, we came back to the hotel and stayed overnight.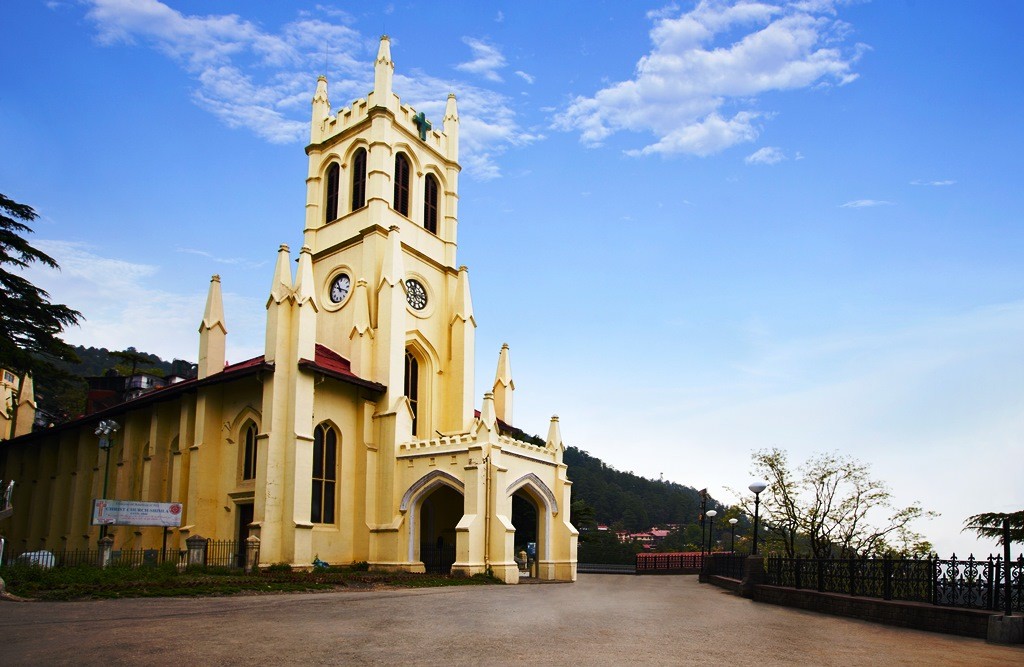 The Journey Continues
After a comfortable sleep the night before, we began the second day of our tour with a light breakfast. Thereafter, we drove towards the village of Sarahan, which is home to the famous Bhimakali Temple; it is one of the revered Shaktipeethas. The road leading up to this small village was lined with several oak and pine trees, making the drive ever so pleasant. We hurriedly offered our prayers at the temple, before moving to our next stop – the city of Sangla in the district of Kinnaur.
The drive from Sarahan to Sangla was truly mesmeric owing more to the scenic views of the Sutlej River. The natural beauty of Sangla was simply breathtaking; we were confused as to whether we should only sit and admire it, and not visit the local temples. Eventually, we did both, before continuing our journey towards another picturesque destination in Kinnaur district – Chitkul. Truly, Chitkul is a photographer's paradise with high mountains all around, and the snow-clad Himalayan Mountains visible at a distance.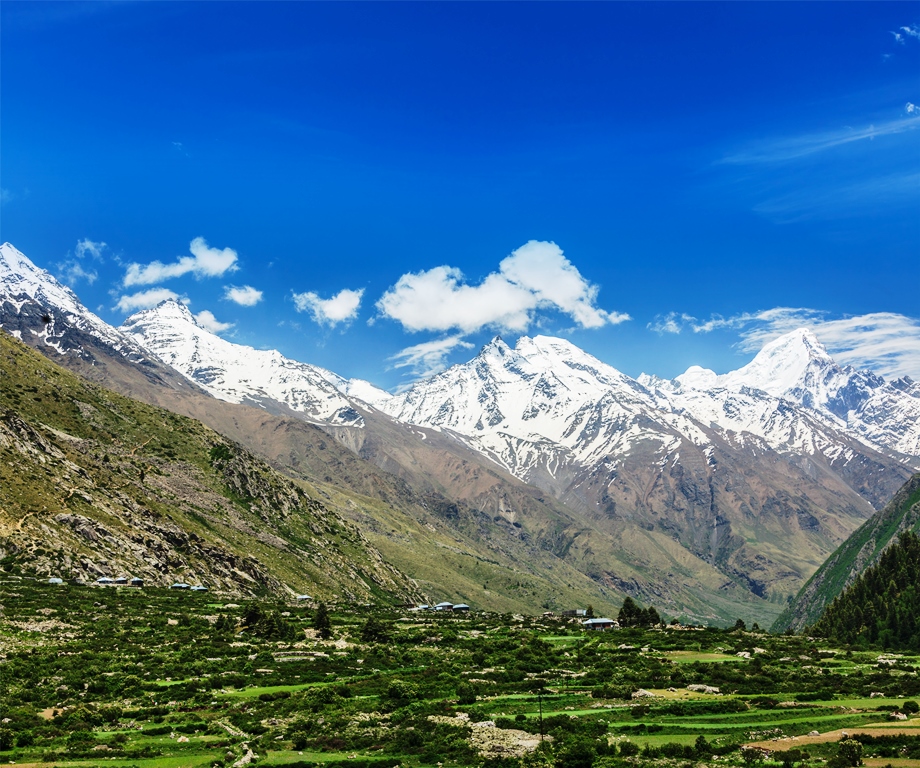 After this fantastic day, we drove back to Sangla and spent the night at a hotel there.
The Drive to Spiti Valley
On the third day of our road tour, we left the hotel at Sangla and headed towards the picturesque village of Kalpa, passing the beautiful Reckong Peo. At Reckong Peo, foreign nationals wishing to enter the Spiti Valley can obtain the requisite permit. We drove for another 7 km from Reckong Peo to reach the pine-dotted Kalpa. According to legends, this place was the winter abode of Lord Shiva. The mesmerising landscape of this place is enough to make one admire it for hours.
After a while in Kalpa, we drove to the village of Kothi to offer our prayers at the temple devoted to Goddess Chandika. From there, we continued our journey towards another spectacular village of Himachal Pradesh – Nako, which lies about 3657 m above sea level. As we drove towards Nako, we found a sudden change in the surroundings; it was becoming brown from green. On reaching the town of Puh, just like many others, we refuelled our car's tank before continuing towards Nako. One of the highlights of this village is the Nako Monastery. We did visit this monastery, and then spent some peaceful time at Nako Lake, before retiring to the guesthouse.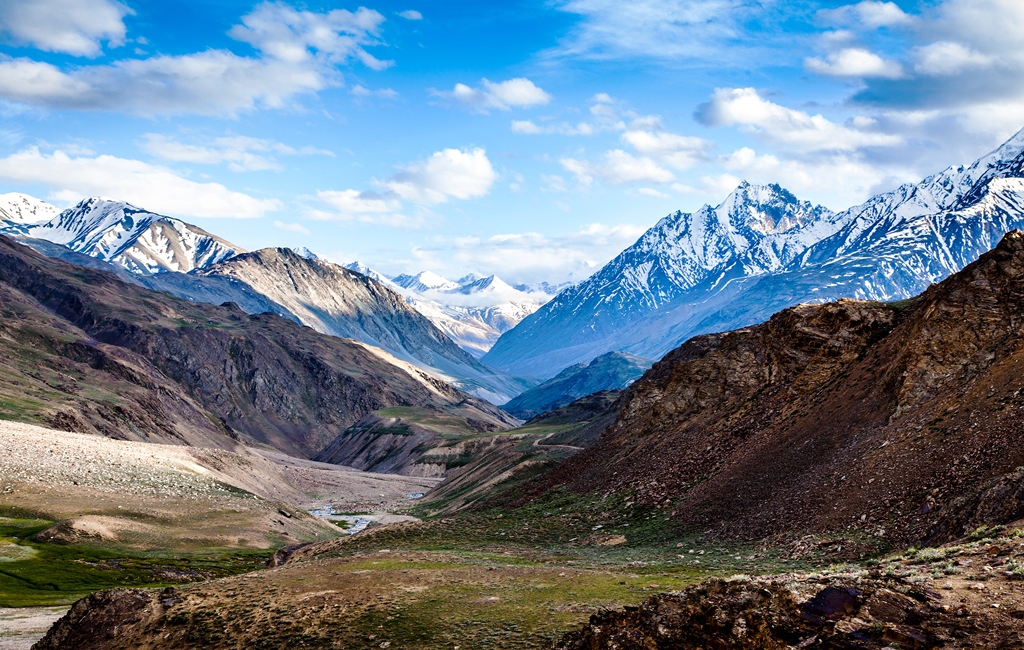 Exploring the Beauty of Spiti
After a wonderful night's sleep and a delicious breakfast, we proceeded towards the small town of Tabo, which is home to the UNESCO-listed Tabo Monastery. On reaching this town, we took out time to visit this approximately 1000-year-old monastery, and truly it was a really good decision.
Later, we began our journey towards Dhankar village, which beautifully stands atop the confluence of rivers, Spiti and Pin. This place is famous for its 1200-year-old Dhankar Monastery. Owing to its location, it has been declared among the world's 100 most endangered sites. After a visit to the monastery on reaching Dhankar, we undertook a small trek to the lake situated here. Following this tiresome day, we proceeded towards our guesthouse in Dhankar for dinner and overnight stay.
The Expedition in Spiti Valley Continues
The fifth morning of our road trip began with a hot breakfast, followed by a drive to another picturesque destination in the valley – the high-altitude village of Lalung, which is at the foothills of the Tangmarg Mountains. Locals believe that these splendid mountains are the home to their God. Here, we visited the Lalung Monastery, which houses a three-cornered statue of Lord Buddha.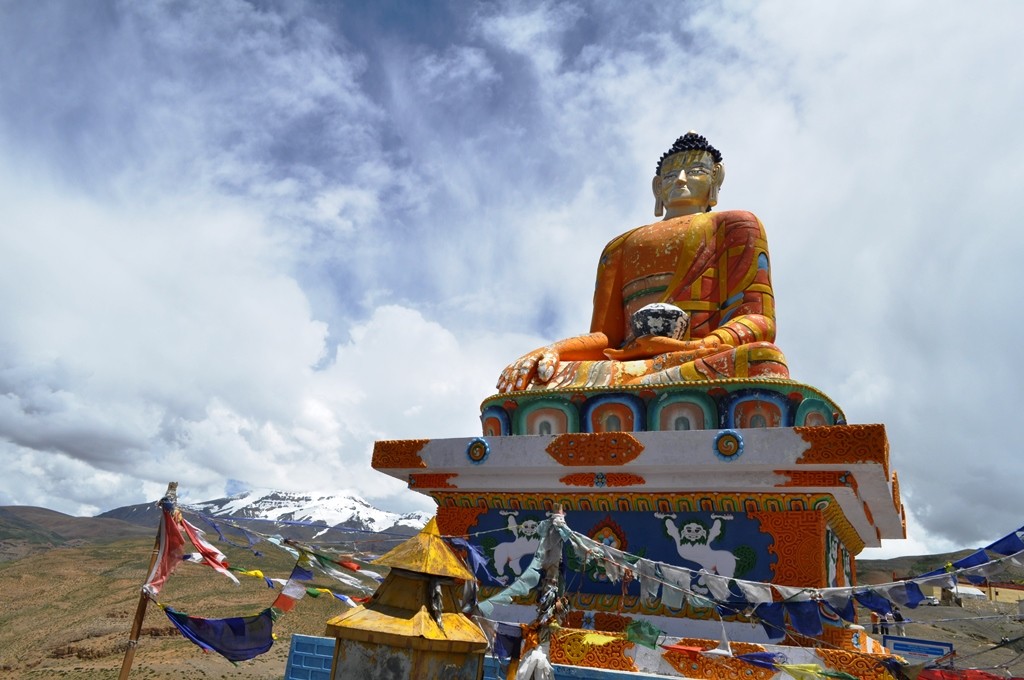 After spending some time in Lalung, we proceeded towards the village of Demul, which is quite cut-off from the other villages of the valley. Not more than 50 families live in this hamlet. From Demul, we continued towards Kaza and reached there by evening. On reaching Kaza, all we could manage to do was to check-in at the hotel and sleep; we were too tired to even eat!
Ki Monastery – A Holy Abode in the Heart of the Himalayan Mountains
After 5 days of continuous travelling, we were exhausted but that didn't affect our spirits. We were ready for some more excitement and fun. After breakfast, we drove from Kaza to visit probably one of the most beautiful shrines in this region – the Ki Monastery. Though we only made a stop at the base of the hill where it is positioned, it was quite evident that this monastery holds an important place in the hearts of Buddhist followers. It is the largest of its kind in the Spiti Valley, and lies at an approximate altitude of 4165 m.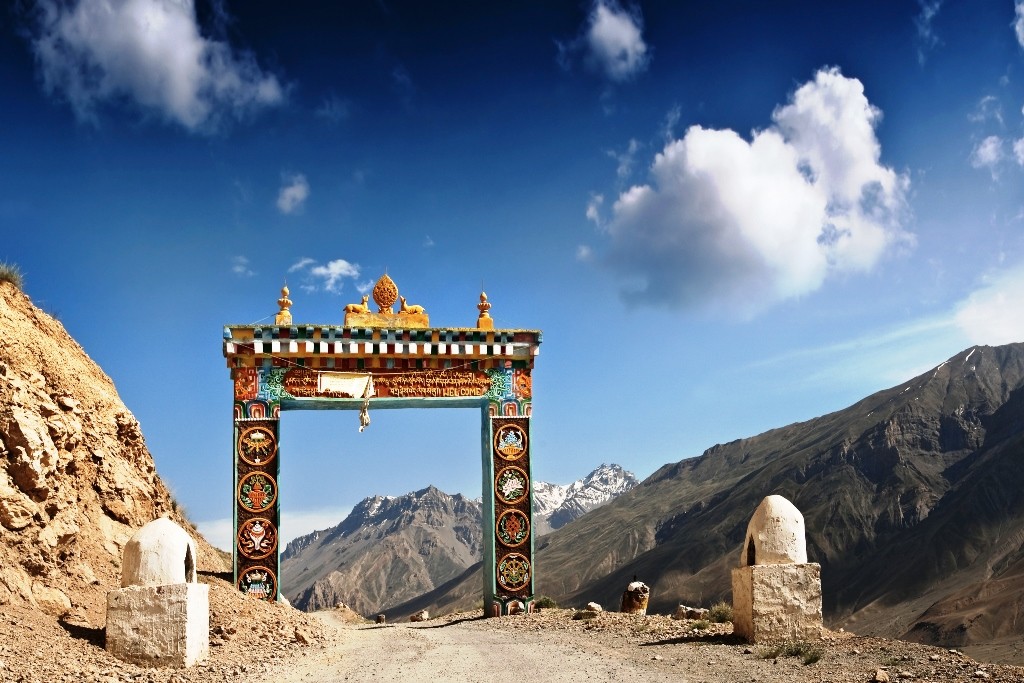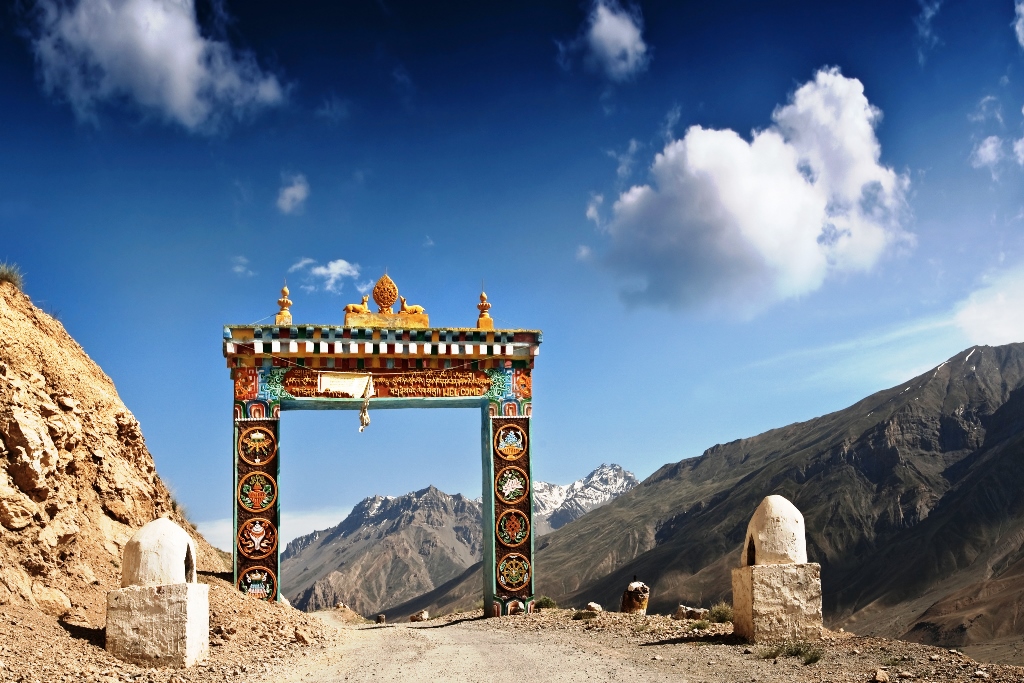 After spending some time capturing fantastic views of the region in our cameras, we left for Kibber, which is among world's highest inhabited villages. From Ki Monastery, it took us about an hour to reach there. This, primarily farming village, is home to about 80 families. After spending some peaceful time at Kibber, we returned to our hotel in Kaza for an overnight stay.
Going High into the Mountains
On the 7th morning of our trip, we were way too excited! Why? Because, we were supposed to drive to the highest village in Asia – Komik (around 4300 m)! This village, with a population of not more than 84 people, remains cut-off from the rest of the region for most part of the year owing to heavy snowfall. The snow-clad mountains and soft, brown pastures throughout its landscape are worth admiring, and so is its famous Komik Monastery. Another interesting thing to do here is to spot the common animals found in the region, such as Tibetan wolf, rock pigeon, blue sheep, red fox and Himalayan griffin. Though we couldn't spot any of these animals, we did visit the monastery.
Thereafter, we proceeded to the ancient village of Langza. More than 1000 years old, this village is a place where you can walk around and take some fantastic photographs of nature. After spending quality time at Langza, we drove back to Kaza for an overnight stay.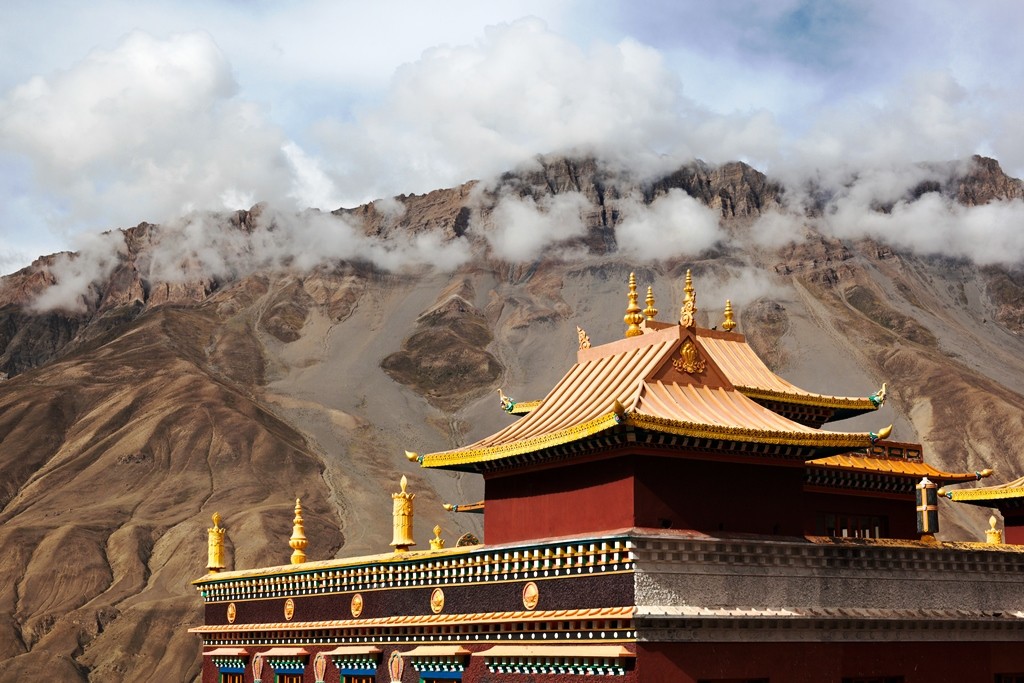 The Return Journey from Kaza
After breakfast, with a heavy heart, we started driving back to Kalpa. The beauty and tranquillity that we had witnessed and experienced in the past couple of days was so overwhelming that we had a hard time convincing ourselves to go back to our normal lives. As we drove towards Kalpa, we were all quiet for a long time; in our hearts, we all wanted to say to our guide that let's take a u-turn, let's not go to Kalpa. It was almost getting dark when we reached Kalpa. We were tired; we somehow mustered the courage to have dinner, before hitting the bed.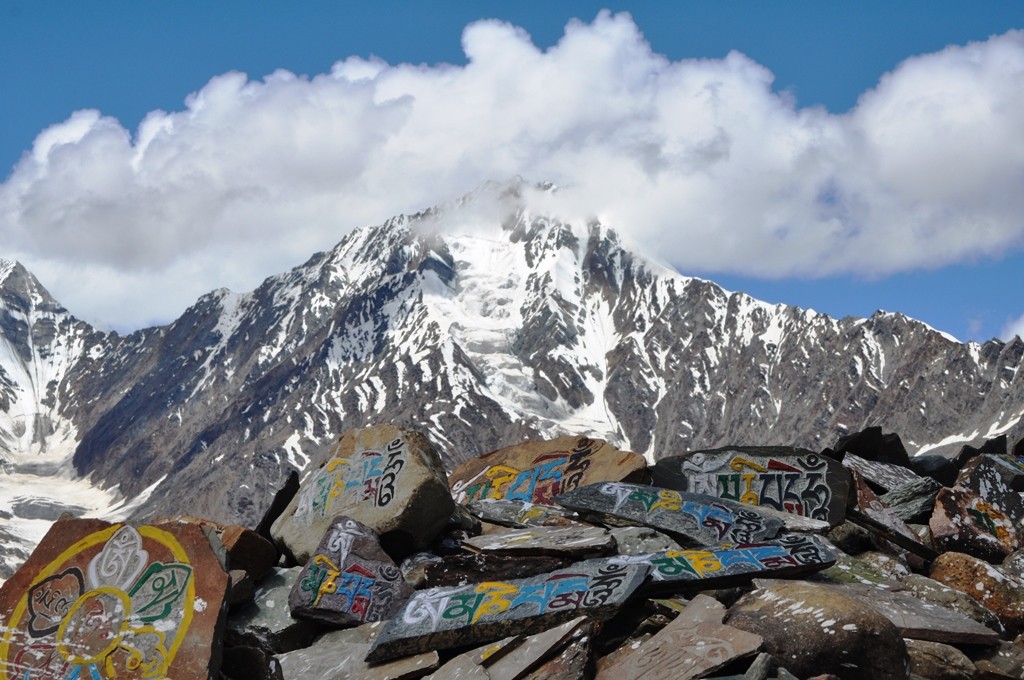 Penultimate Day
The penultimate day of our trip began with a light breakfast, after which we drove to Shimla. Along the way though, we halted at Narkanda for the night. It took us almost 6 to 7 hours to reach Narkanda from Kalpa. This town in the Shimla district is known for its scenic beauty, more so because of its location between the valleys of Giri and Sutlej. This place is also known as the Gateway to the Apple Country.
The Ending of a Journey to Remember
On the final day of this wonderful and thrilling road trip, we drove back from Narkanda towards Chandigarh city; enjoying the scenic vista on offer all along. It took us about 5-6 hours to cover the distance of approximately 180 km between Narkanda and Chandigarh. We rested for a day at Chandigarh, before heading to our homes, which to be honest, none of us missed during, probably, the best road trip of our lives!