Why is ABC is a must do for EBC?

Tanya has been an adventure kid from her childhood days when she explored the deepest secrets of the seas of Tamil Nadu, Andaman and Goa and experienced swimming and scuba diving. She now calls herself a Himalayan Traveler. She claims her first love is the Himalayas, everything else comes after that. Solo traveling gives her a high like meditation and she loves to live outdoors where there is no box. Post backpacking for a few years she decided her calling was trekking and wishes to see the highest mountains of the world, but not climb them as a mark of respect. All the base camps are on her list. She is very inspired by the book "Wild" and wishes to hike the Pacific Crest Trail solo sometime. She loves to write about her travel experiences and connecting them to a way of living life as a person and believes that "Life is either a daring adventure or nothing at all".

Latest posts by Tanya Roy (see all)
One has different shades of blue and snowy peaks to allure you and the other takes you close to the world's highest peak. Still wondering which teahouse trek to go for first? Everest base camp is a dream for anyone who gets into the flavour of trekking, Everest being the world's highest scalable mountain peak. Annapurna main of the mighty Annapurna range is the 10th highest peak in the world. Not many know that the toughest peak to scale is also The Annapurna main and not K2.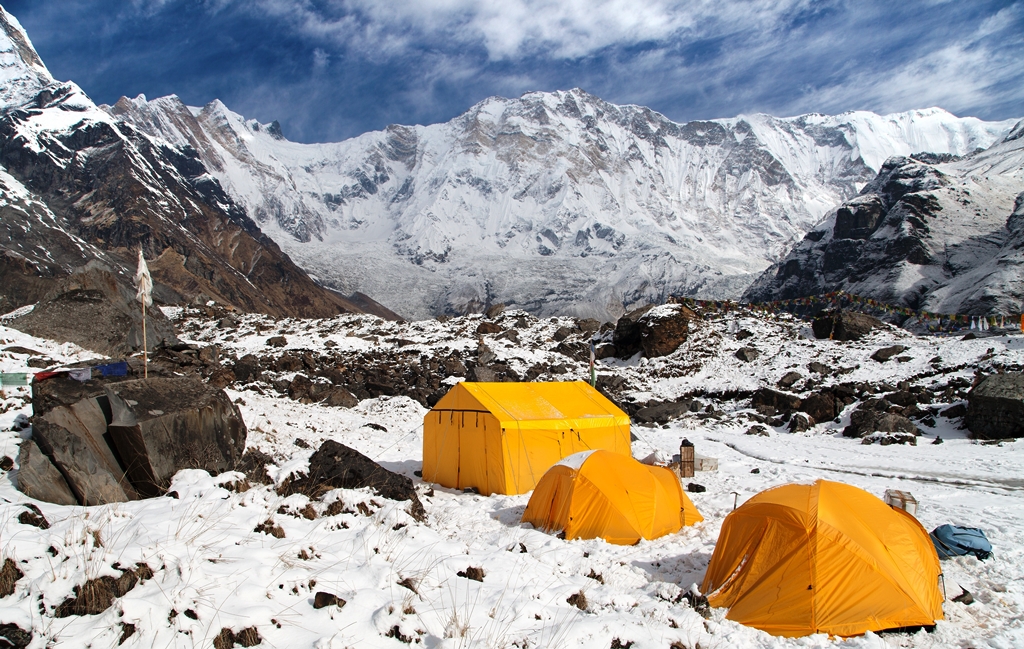 Beginning with smaller treks at the beginning, base camp trekking in Nepal is certainly becoming a growing passion for seasoned trekkers. Trekking is a great way to test your overall fitness. For those who are regular at their daily fitness routine, a Himalayan trek is a great way to asses if the fitness regime followed by an individual is authentic enough or not. Trekking is also an adventure that can only be enjoyed if one is fit enough to undertake one. However, trekking is also something that tests one's altitude endurance. Altitude acclimatization on the contrary has nothing to do with one's fitness. For city dwellers here are a few reasons why Annapurna Base Camp is an ideal trek before Everest Base Camp.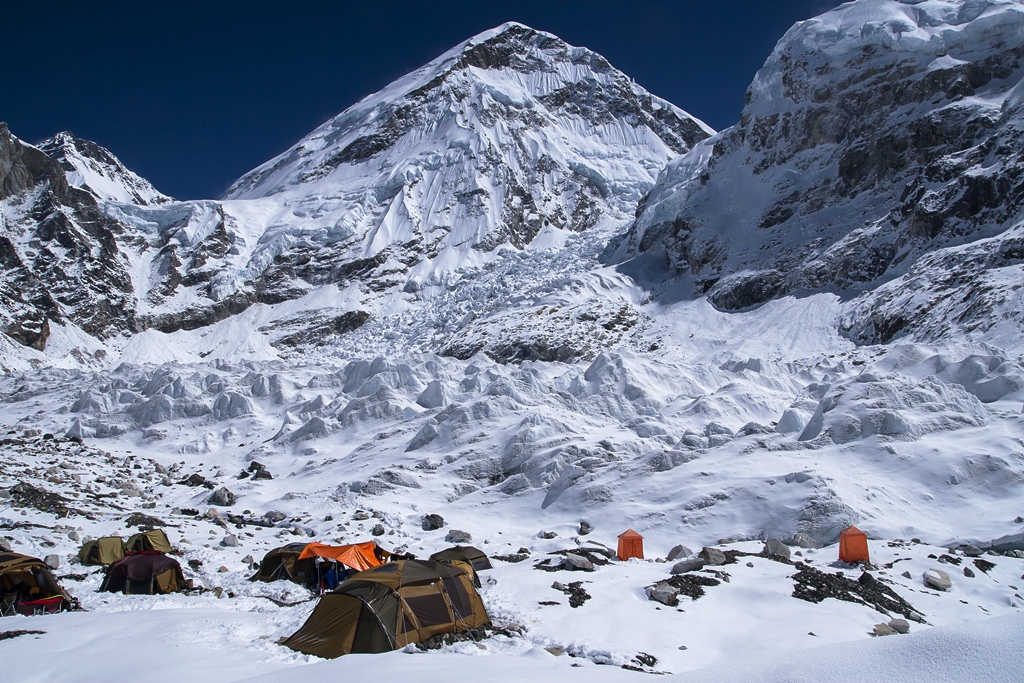 Altitude matters:
In many cases it has been observed that high altitude acclimatization has not much to do with one's fitness. Altitude acclimatization is a slow process. A human body needs time to cope up with changing atmospheres and water, hence one should expose their bodies to higher altitudes step by step. Everest Base Camp is at an altitude of 18200 ft which is substantially higher than an average trek in the Indian Himalayas. Annapurna Base Camp is almost a 4000 ft lower than Everest Base Camp.  Annapurna Base Camp is a good practice for altitude endurance before Everest Base Camp.
Number of walking days:
Annapurna Base Camp is usually completed within 8-10 days depending on the walking speed of a trekker. Everest Base Camp on the other hand usually takes 11-13 days, again depending on the speed of the trekker. ABC is a great preparation in terms of the number of days of walking before EBC as longer days of walking in the Himalayas need practice.
Gradient challenges:
The gradient of ABC is a mix of steady and steep uphills and downhills, contrary to the EBC which is a steady climb since one gains more altitude. There is lesser time to acclimatize and more of going uphill is involved. ABC is also considered a good trek for runners because of its ideal training based gradient.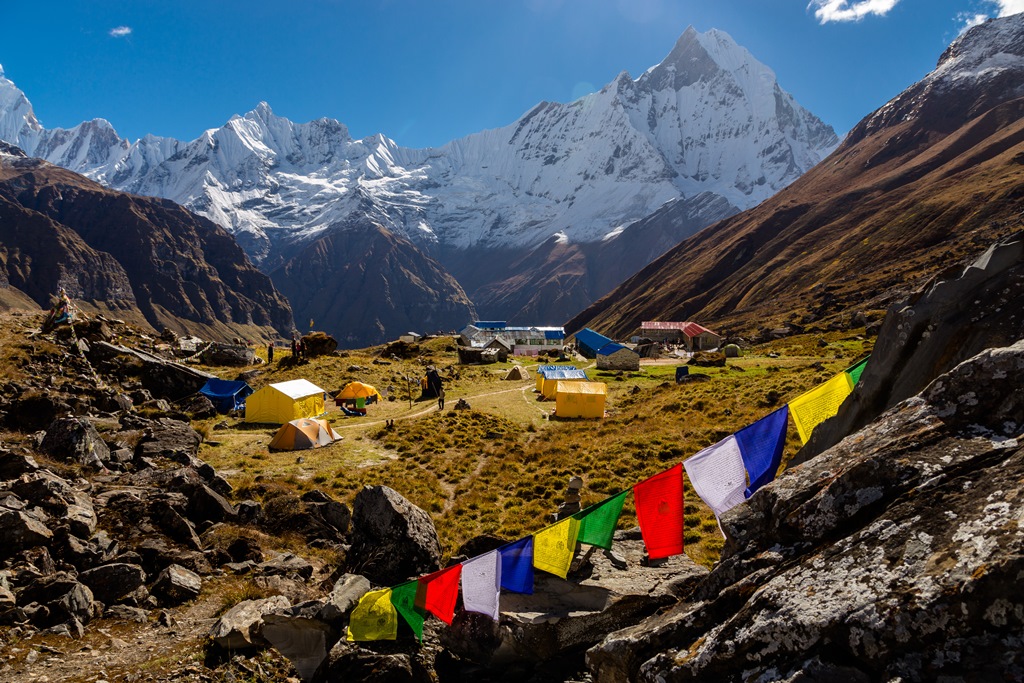 ABC is also a lesser popular trek compared to EBC. ABC offers a perfect blend of trekking in the Himalayan Sub-Tropical forests with varied flora and fauna with a gradual change in geography to higher mountain peak Base Camps. One also gets a magnificent sight of the Machapuchhre (Fish Tail) Peak and also crosses the MBC. It is most certainly an underrated trek.