Winter Trekking Tips

A writer by passion and profession, I spent my school days reading John Grisham, Sydney Sheldon, and Agatha Christie, and often wrote poetry that was rather solemn for my teenage years.
With one foot in the real world and another in Middle Earth, Westeros and sometimes even Westworld, I love nothing more than a good fantasy-fiction story. It provides an escape from the mundane and also a host of characters to form lifelong connections with.
Another form of escape that I quite enjoy is travelling and writing about it. The stories of people and places, when presented with an individual's unique perspective, can make quite an impact on the readers.

Latest posts by Shuchita Joshi (see all)
Even though Trekking is considered a soft adventure sport, going for a trek in winters can prove to be a little taxing on the body if one is not well prepared.
Here are the tips one must keep in mind before setting off for a winter trek –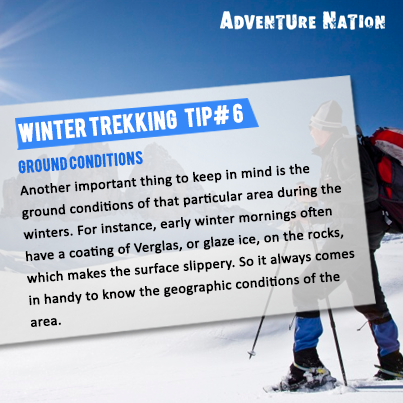 Click Here for a thrilling winter trek.