World's Most Treacherous Treks
I am a happy-go-lucky person, who loves reading, writing and travelling. Gardening and good food are the other things that I am passionate about. My motto in life is simple, "Love what you Do and Do what you Love".
Latest posts by Meenakshi (see all)
Most adventurers would tell you that hiking is the weak sibling of other hardcore outdoor adventure activities. But those who have really experienced some dangerous treks would tell you that sometimes the most serious adventure in the world simply involves putting one foot in front of the other. Here is Adventure Nation's pick of some of the most treacherous treks in the world:
1.       Hua Shan (Mount Hua), China – Even though all the climbs here are treacherous (with nearly vertical stairways) the plank trail to the South Mountain is called the most dangerous hike in the world. It has wooden platforms secured onto the mountainside. Even getting to the trail is tough and consists of a climb up a vertical rebar staircase. At one point, the planks altogether vanish and hikers have to use small cavities carved into the rock.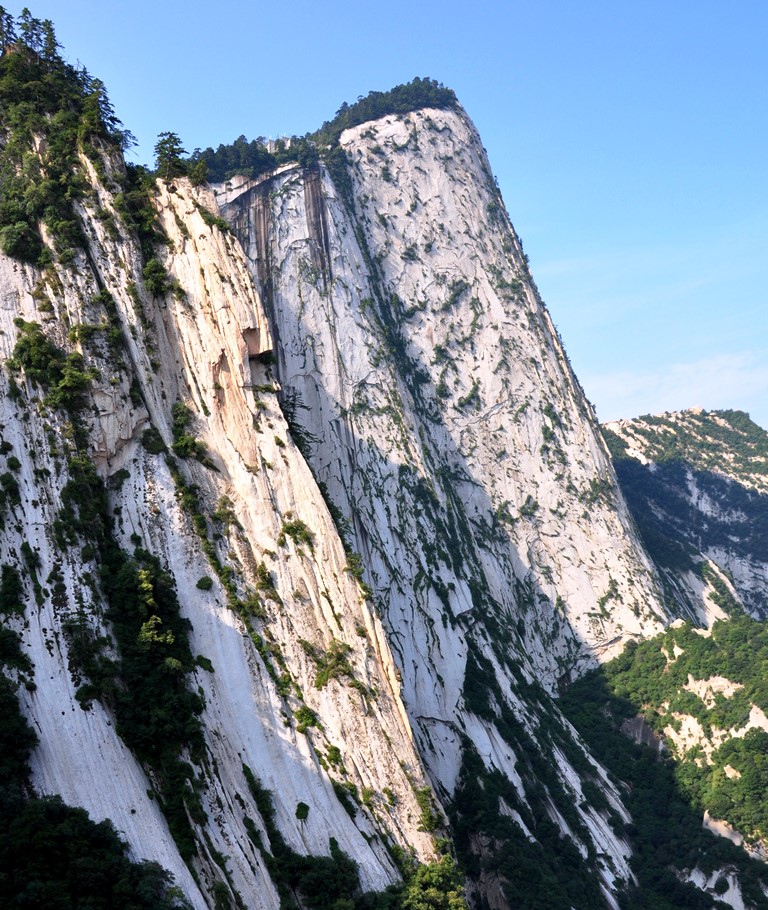 2.       Kalalau Trail, Kauai, Hawaii – At its best, the Kalalau Trail along the Na Pali Coast in Hawaii is an remote jungle with steep volcanic slopes and a pristine undeveloped beach at the end. But the 22-mile round-trip hike can turn treacherous quickly. The path's three major stream crossings can flood during monsoon, and falling rocks, especially around waterfalls, are always a concern. More than 100 people have lost their lives while swimming on the trail's isolated beaches, and the transient community living on the shore can be hostile.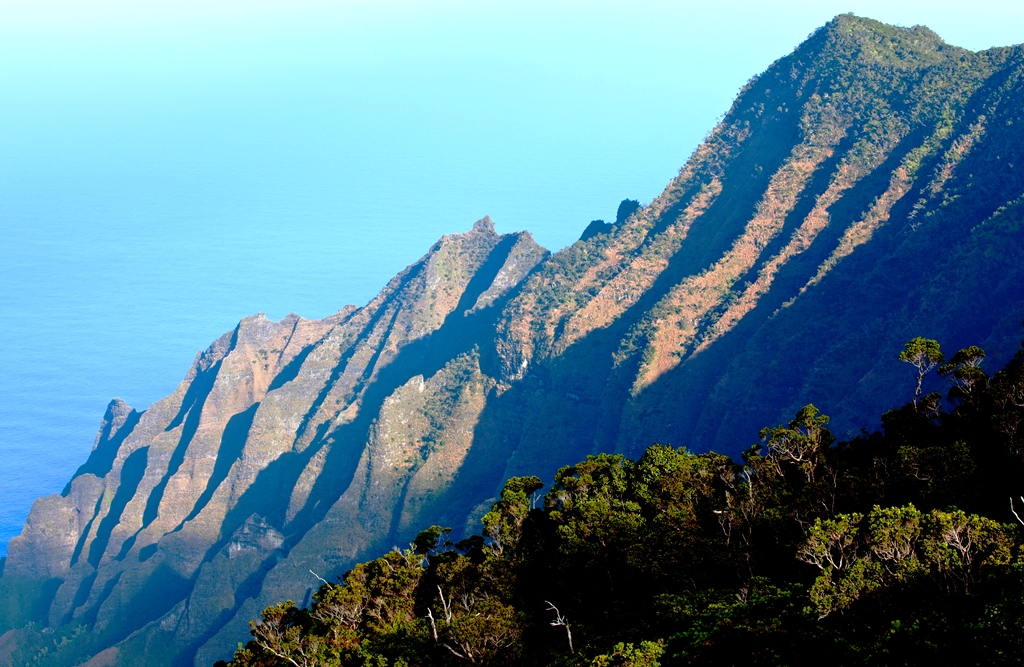 3.       The Maze, Utah – About 2,000 people visit the most remote section of Canyonlands National Park per year, and not because it is not worth visiting. Known as the Maze, this red rock labyrinth is difficult to reach and almost impossible to navigate. To make it even more difficult it is full of dead-ends and always presents the danger of rock-falls or deadly flash floods.

The Maze

4.       Drakensberg Traverse, South Africa – The most intimidating part of this trek is the very start where two wobbly chain ladders take trekkers to the ridge. Animal tracks, rock scrambles and herding trails are cobbled together to make up the track. If the stats are to be believed then before 1985, 55 people lost their lives here. Deaths are reported almost every year on this 40-mile trek.

Drakensberg Traverse

5.       Aonach Eagach Ridge, Scotland – The 4-mile route goes through Glen Coe Valley, crosses two mountains, and offers beautiful views. It also offers a knife-edge track with steep talus and grassy slopes on either side. There are no shortcuts off the ridge if the weather changes for the worse. Ridge walkers try to leave the ridge before reaching Sgorr nam Fiannaidh peak and that is where several accidents occur every year.

Aonach Eagach Ridge, Scotland

6.       Mount Pinatubo, Philippines – Hike up the Mount Pinatubo's Crater Lake sees many visitors every year from the world over. The volcano here makes this otherwise easy trek a rather dangerous one! After 400 years of dormancy, this volcano suddenly erupted in 1991, killing 800 people. It erupted again in 1992, that time claiming 72 lives. The Pinatubo eruption brought showers of volcanic debris raining down. If you take a dip in the Crater Lake, beware of floating into the middle, where there are strong currents.

Crater Lake of Mt. Pinatubo

7.       Pacaya Volcano, Guatemala – Guatemala's Pacaya volcano, located near the capital city, is an active volcano and a popular tourist destination. It became active again in 1965 and some people have lost their lives owing to its eruptions. The climb itself can be treacherous even when the volcano isn't erupting. Hikers make it to the top of the mountain's steep cinder cone, only to fall in thanks to the hot, crumbling ground.

Volcano Pacaya Guatemala

8.       Kokoda Trek, Papua New Guinea – This trail which takes up to 11 days to complete has taken some lives caused by malaria, extreme heat, bone-soaking rains and frosty nights. The route was almost hidden until the last decade, when some enthusiastic adventurers discovered this 60-mile route connecting the outskirts of Port Moresby to the village of Kokoda. The route itself has been called a Stair-Master in a steam room, with ankle-deep clay muck, slippery roots, and portions that become waterfalls.

Kokoda Trek Papua New Guinea
Image Credits: traveldaily.com.au

9.       Cascade Saddle, New Zealand – Cascade Saddle is an 11-mile, 2-day trip through beech forest and alpine meadows. Despite the views, in the past few years at least 12 people have lost their lives in the saddle, mainly from falls while coming down on wet and slippery rocks. After a German trekker lost his life in July 2013, the local coroner demanded that officials either close the path or make it safer for the trekkers.