My Trek to Choor peak
I am a happy-go-lucky person, who loves reading, writing and travelling. Gardening and good food are the other things that I am passionate about. My motto in life is simple, "Love what you Do and Do what you Love".
Latest posts by Meenakshi (see all)
So you know how when normal fathers feel that they want some bonding time with their daughters they take them for a movie or something? My father takes me to climb a mountain.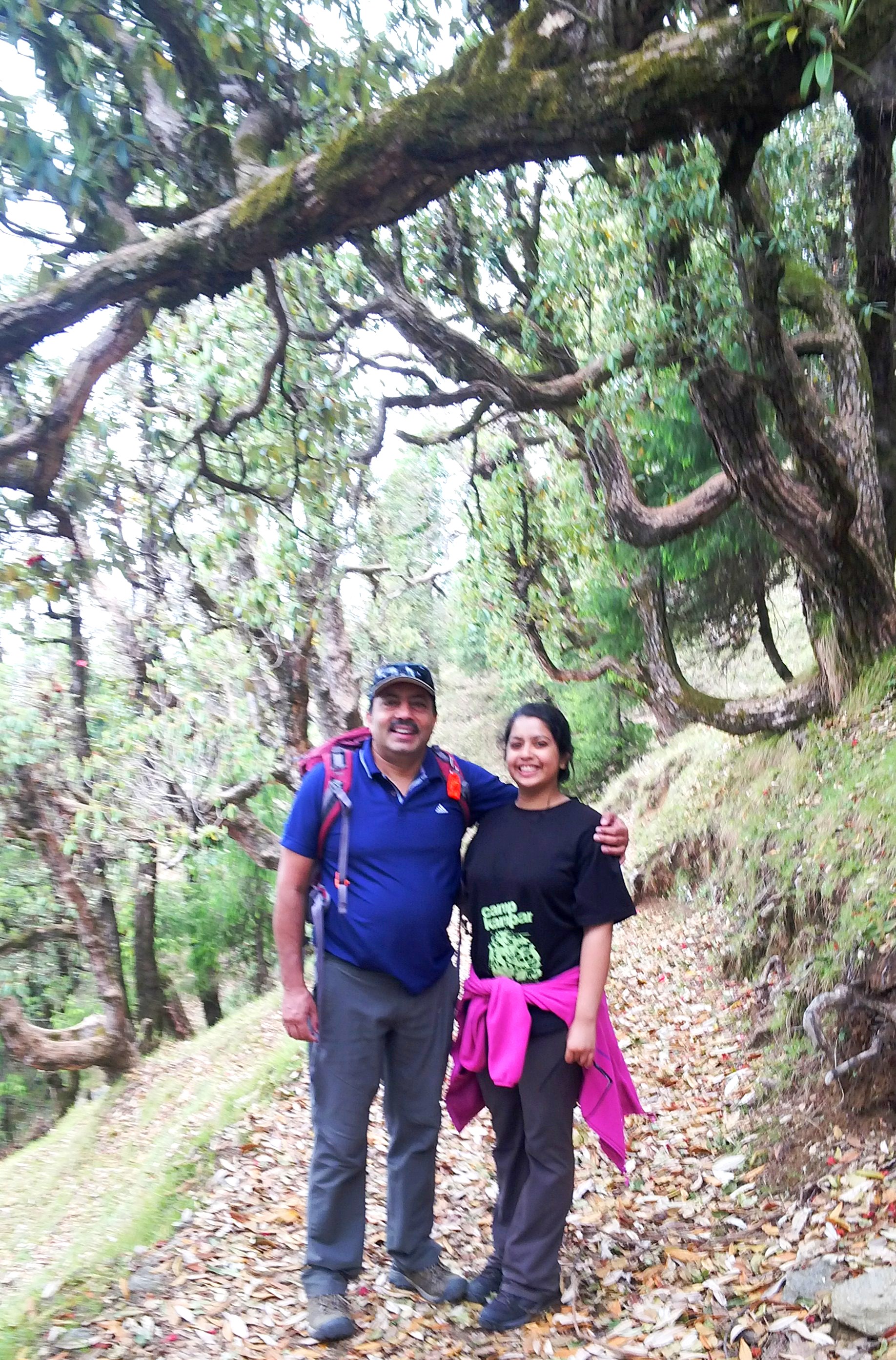 We were going to climb a mountain called Choor peak which is located in Barog, Himachal Pradesh. Its highest peak is located at a height of 12,000 feet. The entire trek took close to 2 days. We started at 7 in the morning on day 1. It was a bit chilly. We walked for 3 hours before reaching the first tea shop and when we reached it started raining.  The walk till there was slightly steep at places. The first tea shop was located on flat land, with lots of green meadows.  While we waited for the rain to stop, we ate some yummy daal-chawal. Then after about 45 minutes we were ready to go.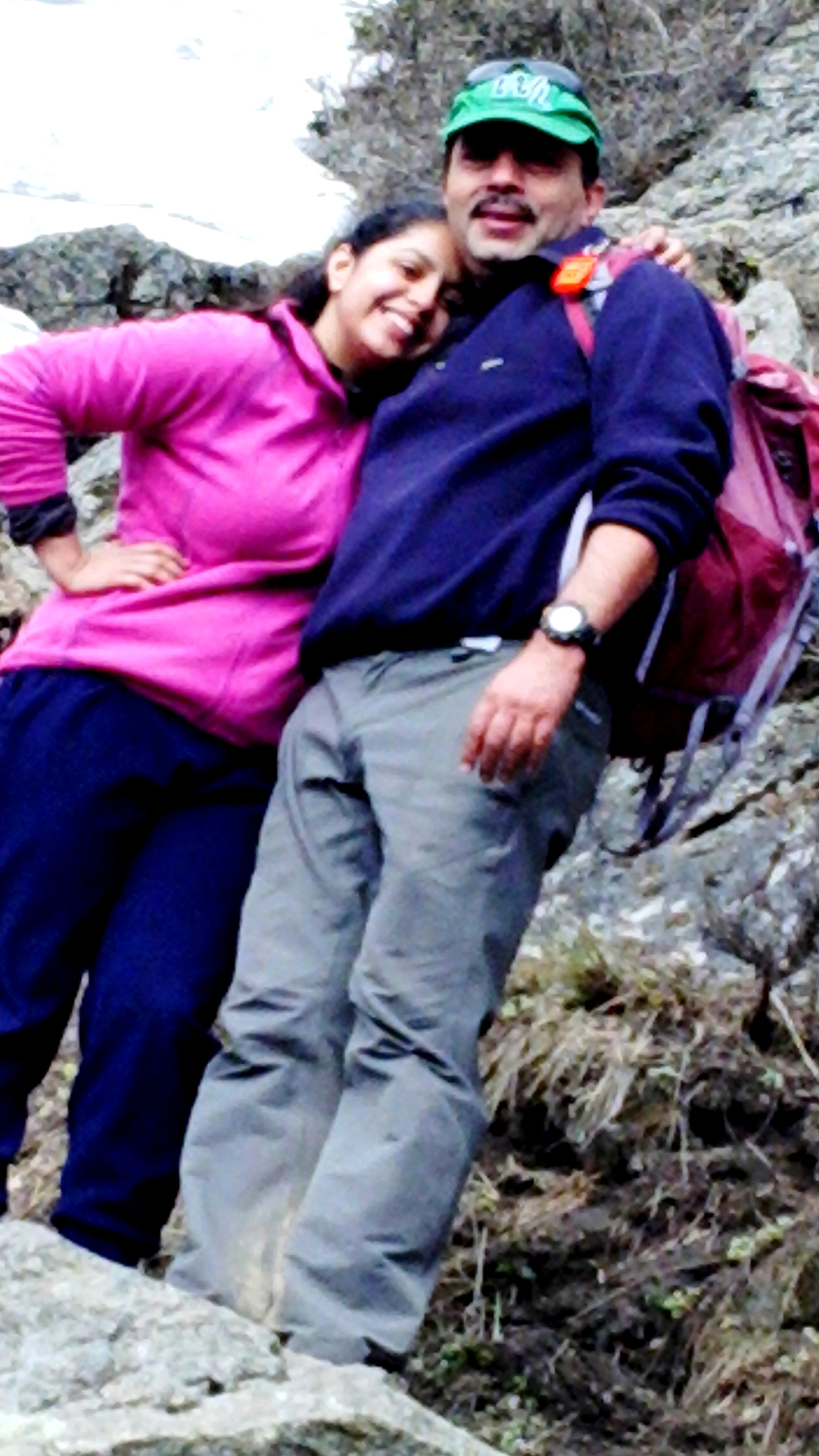 The next part of the trail was through a beautiful forest. The weather was nice and cool. We reached the next tea shop in about 2 hours. This place was a little more uphill. The weather now started getting colder. We started from the second tea shop at about two. The shopkeeper warned us that it would take us about three hours to the summit.  And then about two hours from the summit down. My father and I, determined to reach the summit, started for the last part of the trek.
As we moved uphill, we started seeing chunks of snow along the way and it started snowing. The beginning of the last part was not so hard, just a relatively flat place. But gradually the rocks on the trail started increasing thus making the climb harder. The ascent of the mountain then started. It got a lot windier and the climb more steep. There were some snow fields on the way which were really scary because if you slipped you would fall off the mountain. But my father being my father made sure that I was completely safe and that nothing happened to me. We took our time and eventually made it to the summit. I had the best feeling of having accomplished something great. It was hard but I had managed it to the summit. We reached the top in 4 hours as we had taken a wrong turn in the middle.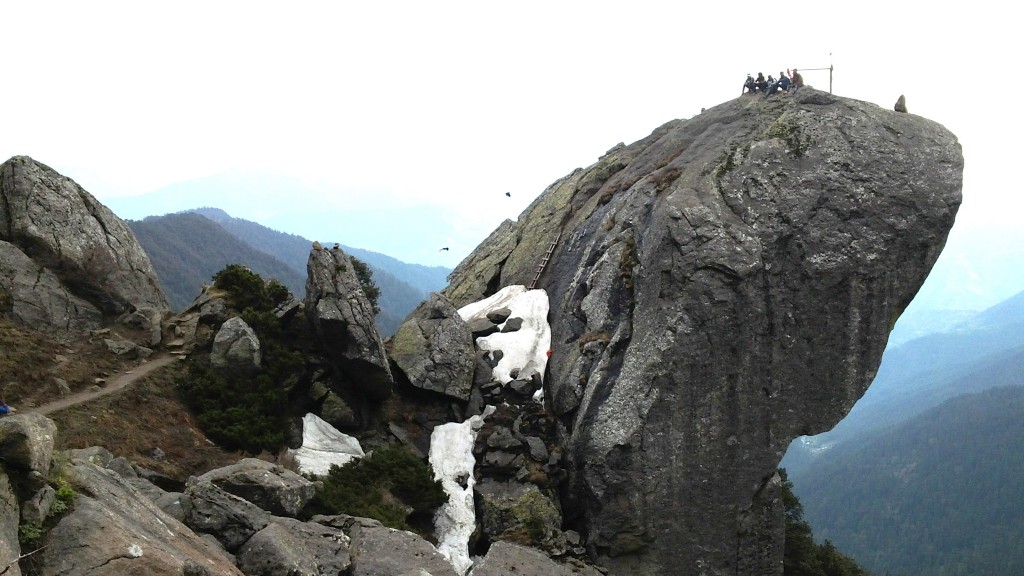 We couldn't go back to the second tea shop as it was dark and there were lots of rocks on the way down. Luckily our guide told as that there was a temple a kilometer down and they let people stay there for free. So we decided that we would stay there for the night and then head back early morning, well rested.
Even though it was freezing the morning after, we started on time like we were supposed to. We had to climb back across the mountain which was a little uphill but after that it was just downhill. We reached the second tea shop pretty fast as it was easy climbing down. It was the same with the first one as well. But after we left the first one, it started raining again. This time the rain came down pretty hard and we quickly wore our ponchos. We stopped under a shed for a bit but then realized that we had no choice but to keep going as it would keep raining. When we reached down I was filled with a sense of achievement and gratitude towards my father for introducing me to the outdoors.