Most Thrilling November Activities and How to Prepare for Them
I am an engineer by education, but a blogger by choice. With a keen interest in portrait and nature photography, I never forget to carry my DSLR when on an outing or celebrating special occasions with dear ones. In free time, I love to read and write blogs, or stay busy with my kiddo.
Often, people ask me, "What activities can one try in November?"
November is coming, and I know most of us want an escape from our life since we have been working so hard lately. So, it's not like we want a break, it is more like we deserve one, or rather need one. It's been too long since I left work behind and went some place nice and interesting, and met new people who had amazing stories to share. While pondering the thrilling activities that can be undertaken to blow off the boredom in coming November, I came across the following options. Just read through to see if any of these catches your attention. Below, you will also find a few tips to prepare for the activities.
Scuba diving in Andaman
I think everyone should go to Andaman at least once in a lifetime, just for the heck of it; just because such a majestic place exists in the world and God wants us to travel . The picture-perfect beauty of the archipelago is enough to beckon a nature lover, but when you talk about scuba diving here, it is another level of fun. There is a reason Andaman is counted among the best diving destinations in India, and that is the vivid coral reefs found in the waters of the Indian Ocean off the islands. Radhanagar Beach at Havelock Island is one of the best beaches in Asia. It was named as the "Best Beach in Asia" by Time in 2004. Only a few places in the world can boast the underwater magnificence, bestowed on Andaman by nature, and a scuba diving venture will give you the chance to explore the same. There is no dearth of diving sites in the archipelago; each part of it is replete with them.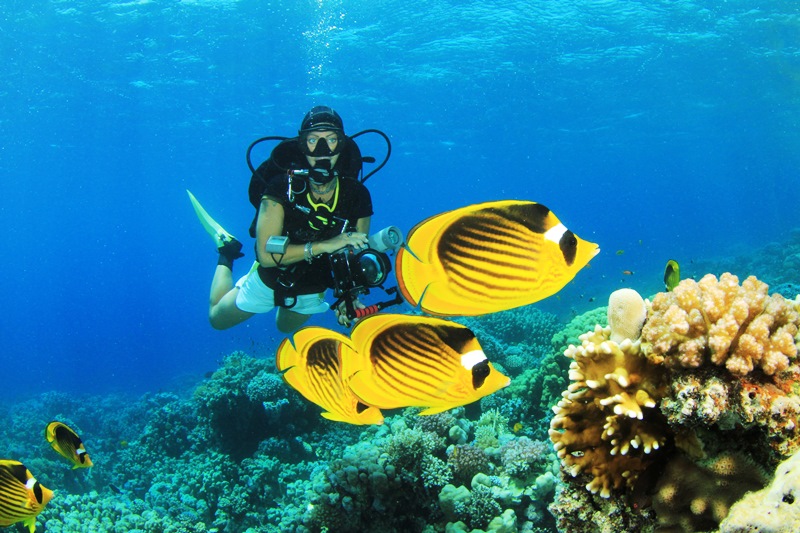 Preparation: Contrary to conventional belief, scuba diving is not much ado, and almost anyone can go for it. It is not at all necessary to know swimming for this adventure sport. A dive is usually preceded by a training session, wherein an expert will tell you about the activity and its basics techniques.
Trekking to Har Ki Doon
If you are a mountain person more than anything else, then trekking is one of the best options anyone can offer you. You can make your November special by trekking to Har Ki Doon, a paradise-like valley. The trek takes you to an altitude of about 11675 feet, and the sights you capture during this journey are something to cherish forever. The 7-day adventure begins from Dehradun and takes you on an adventurous journey on the rugged terrain of Uttarakhand. Every moment of this sojourn would be an opportunity to capture the mighty peaks of the Himalayas in your camera forever.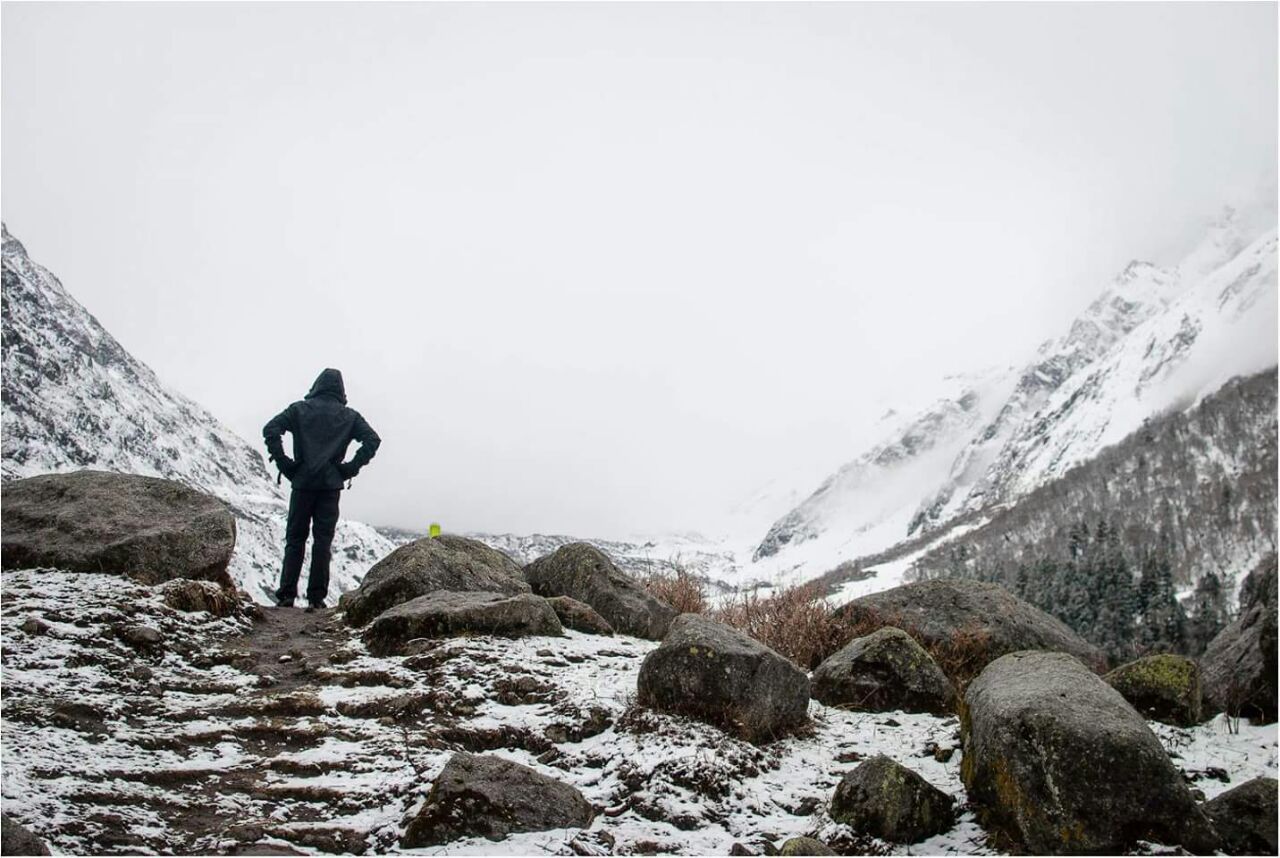 Preparation: The trek is graded easy to moderate; therefore, you do not need to be an expert hiker to take on this challenge. However, you can't take it too lightly either; you do need to work on your physical fitness to undertake the excursion. Work on your stamina in the gym, and try to get those calves in a better shape.
Bike Trip to the Northeast
I love Northeast India. The landscape, the people, the food, the festivals, what's not to love! However, one thing that's better than going on a tour to the Seven Sisters is going on a bike tour to the Seven Sisters. There is no better way to experience the winding mountain roads of the region that are replete with hairpin bends than while riding a bike. Those, who consider themselves adventure enthusiasts and have taken bike trips in the past, must go there once to see what this unexplored part of India has to offer. During the month of November, Wangala is celebrated by the Garo tribe of Meghalaya. It would become one of the highlights of your journey to witness the grandeur of this festival; 300 men and women, dancing to the sound of 100 drums, make for an unforgettable sight.
Preparation: The level of preparation needed depends on the route you are choosing. While some routes are quite difficult, others are easy, not demanding much preparation. If you are taking your own vehicle, make sure it is up to the challenge; the capability of the bike is as important as yours. Get a bike with a powerful engine and high fuel capacity for it to be able to negotiate the climb easily. Since you will be riding for hours at a stretch, often on uneven roads, it is better to build up your stamina.
Wildlife Safari in Kaziranga
The fascinating biodiversity of the Northeast can be seen with a single trip to Kaziranga National Park. The UNESCO-listed territory is undoubtedly a gem in the crown of the region. The 42996-hectare park is home to the highest population of the endangered one-horned rhinoceros, estimated to be somewhere around 2000. While on a safari in the park, if get lucky you can spot a tiger, panther or bear.. The site is also home to thousands of birds, be it resident or migratory. So, do pack your DSLR and effective binoculars to get a glimpse of what the real treasure of Assam is.
Preparation: Obviously, there is not much preparation needed to go on a wildlife safari. I guess the only thing you can do is be prepared to be amazed, when rhinoceroses, tigers and panthers take a leisurely stroll a few feet from you.
Birdwatching in Keoladeo National Park
Out of all the wildlife territories in India, Keoladeo National Park is among the most underrated ones. It is perhaps the best birding destination one can find in India. The site is located in the Bharatpur district of Rajasthan, about 55 km from Agra. This place was once the duck hunting ground for the erstwhile rulers of the region. What makes it so special is the fact that it is the wintering refuge for aquatic birds from Afghanistan, China, Turkmenistan and even Siberia in Russia. Owing to this, somewhere around 375 bird species have been recorded in just 2873 hectares of the park. During your visit here, you might just be lucky enough to get a glimpse of the rare Siberian crane. Some other endangered bird species that can be spotted here are greater spotted eagles and imperial eagles, both of which have the Vulnerable status on the IUCN's Red List.   

Preparation: Carry clothes that can help you hide from these shy creatures as they might just take a flight if they get a sight of you. Colours like brown and green might help you blend with the surroundings. And the most important thing is for you to carry a high-resolution lens for your DSLR to get the best picture of the birds.
River Rafting in Arunachal Pradesh
Rafting is as much fun in Arunachal Pradesh as in any other part of India, say Rishikesh or Kolad. People talk about the mesmerising landscape of the state, tribal people and its biodiversity, but they seldom mention adventure sports opportunities. Even when some wise person talks about the adrenaline-rushing activities that can be enjoyed here, he/she doesn't think beyond trekking. The Brahmaputra River in Arunachal Pradesh has found a place in almost every list of the best rafting destinations in India. Rafting on the Grade 4 rapids of the gushing river, you will forget all your prior rafting experiences. While on a rafting venture here, you will not only enjoy the sport, but also the vistas of Arunachal Pradesh. The Lohit and Subansiri Rivers, two tributaries of the Brahmaputra River in the state, provide infinite rafting opportunities to thrill seekers. Unsurprisingly, both these rafting destinations are among the best river rafting places in India.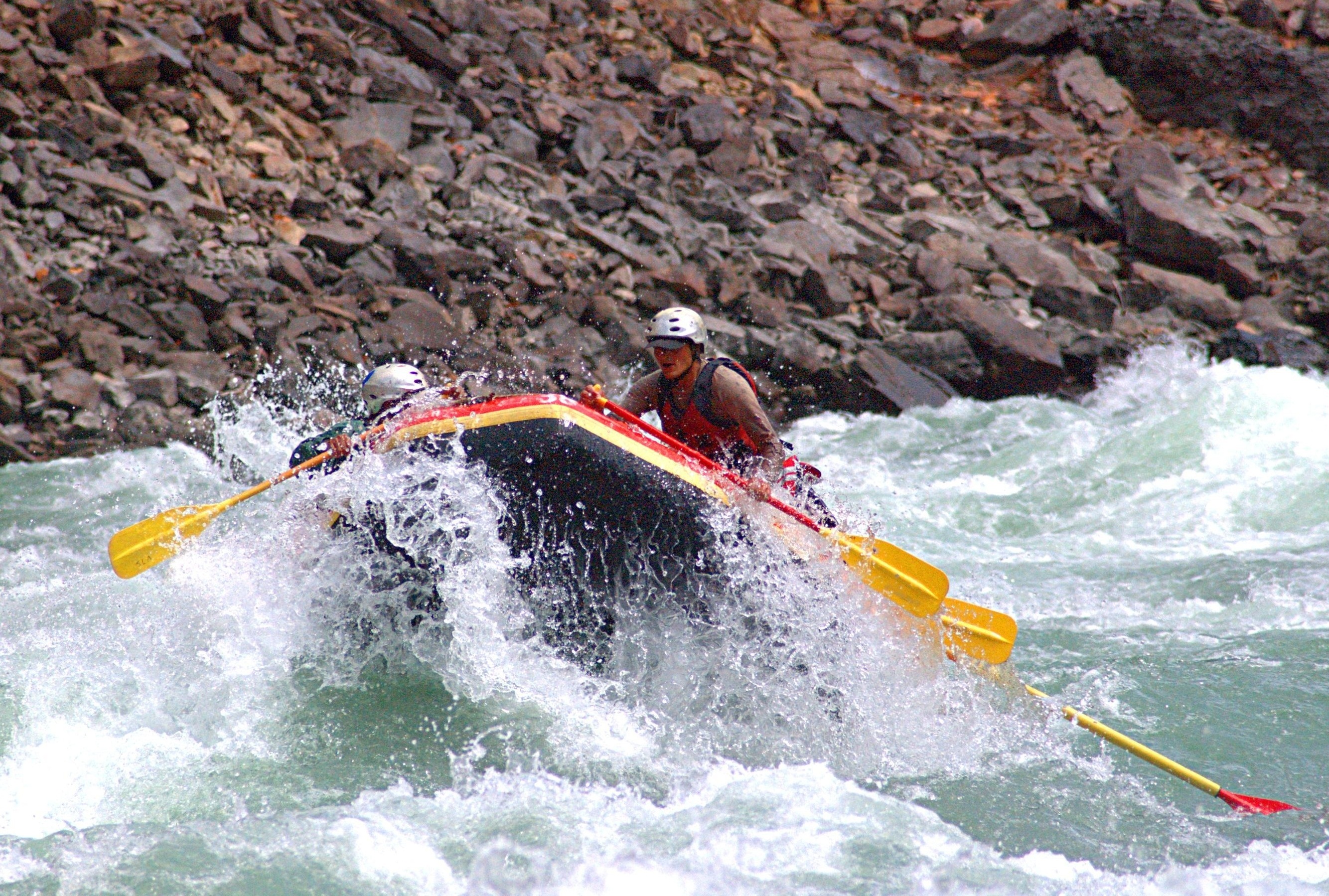 Preparation: If you are a novice, it would be great help for you to gather information about the sport in advance. A small training session before the activity will give you time to learn the basics of the activity prior to facing the currents. Pack appropriate clothes for the activity since these can play a major role in you successfully enjoying the adventure. Lastly, learn about the equipment and how to use it.
I am sure, that by now, many of you must have already picked the activity you are going to go for in November and even the dates you are leaving on. Just make sure you prepare well for it so that only fun comes your way.