Ladakh – Attractions and Adventures!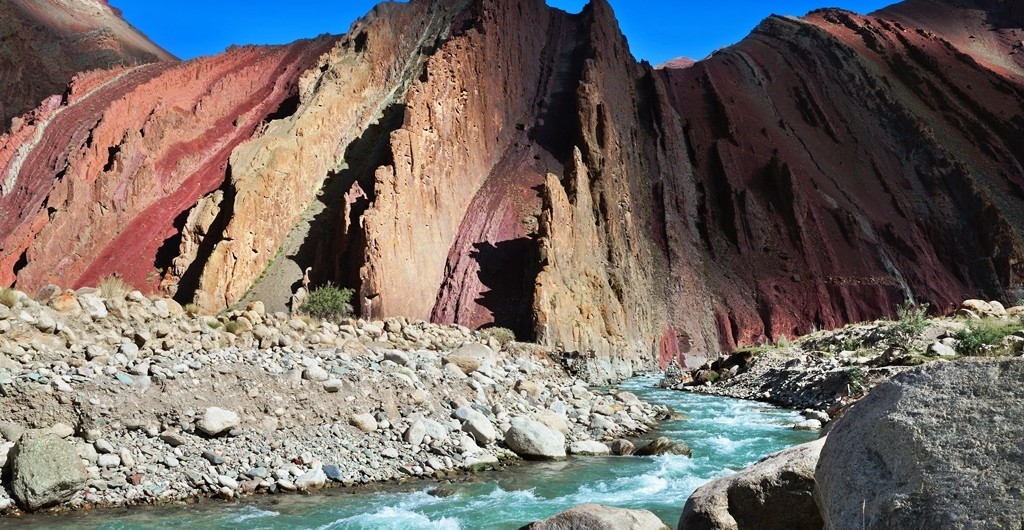 I am a happy-go-lucky person, who loves reading, writing and travelling. Gardening and good food are the other things that I am passionate about. My motto in life is simple, "Love what you Do and Do what you Love".
Latest posts by Meenakshi (see all)
Ladakh lies between the Kunlun mountain range in the north and the Great Himalayas to the south. The region of Ladakh is the most sparsely populated region in Jammu and Kashmir. It is a great place for travel and adventure. There is also a lot to do in terms of tourism. Some of the most popular tourist attractions are:
Pangong Lake: This Lake became all the more popular after being shown in the Bollywood film 3 Idiots. It is situated in the Himalayas and is at a height of 14,270 feet. The lake is 134 kilometers long and extends from India into Tibet. Due to the brackish water in the lake, there is low micro vegetation.

Pangong Lake

Dras War Memorial: It is in the memory of all the soldiers who were killed in the Kargil war between India and Pakistan.  The main attraction of the memorial is the sandstone wall which has the names of all the Indian soldiers and officers who were killed in the war.
Nubra Valley: It is in a very beautiful location in the north east of the Ladakh valley, about 150 kilometers north of Leh town. It is a cold desert with scanty vegetation expect along the river beds.

Nubra Valley

Thiksey Monastery: This is a monastery of the yellow hat (newest schools of Tibetan Buddhism). It is 19 kilometers east of Leh, Ladakh.

Thiksey Monastery

Changla Pass: It is a high mountain pass in Ladakh. It is the third highest motor able road in the world.
Hall of fame: It is a museum constructed and maintained by the Indian army.
There is a lot to do in terms of adventure as well:
River Rafting: In the Indus River and the Zanskar. The best time to raft in Ladakh is   from June to October.

Indus – Zanskar Confluence

Trekking: There are a lot of treks such as the Ripchar valley trek, Lamayuru Stok Kangri and the Markha valley trek. The best time for trekking is from June to October. There is also the Chadar Frozen River Trek that takes place in January and February.

Trekking in Ladakh

Mountain Climbing:  There is the ladakhi peak and the best time is June to September.
Mountain Biking: From Khardung La to Leh. Best time is from July to September.
Camel Rides: These take place in the Nubra valley.
Motorbiking and Jeep safaris are extremely popular as well.