Treks to Make your September Happening
I am an engineer by education, but a blogger by choice. With a keen interest in portrait and nature photography, I never forget to carry my DSLR when on an outing or celebrating special occasions with dear ones. In free time, I love to read and write blogs, or stay busy with my kiddo.
Don't you just hate it when it is September and raining continuously, and you cannot do anything, but sit stupidly at home? Well, I do and I am about to get really sick of it. I want to go out, damn it! And, I will. Who cares if it is raining and what if we get a little wet?! At least we will have some fun. So, here is the formula! Let's just brave the rains and head out wherever our desire takes us. Now, for a long time, my mind has been fixed on trekking. Most people, I talked to on this front, told me that trekking should not be done in the monsoon. They said that the path will be slippery, there might be a danger of landslides and that the weather will be horribly humid. But, I have a habit of doing things, I know I am not supposed to. This is the whole point of adventure and thrill, isn't it?
So, to satisfy my thirst for 'insanity', I sat on my laptop, searching for what all treks I could go for in September when the rains are at their heaviest. To my amazement, there were others like me, who had already done something like this and uploaded accounts of their experience. They had all written about how nature was at its prettiest during the wet season and how the grass was tall, dense and green everywhere they looked. What I liked the most, reading their accounts, was having clouds literally on one's face and getting the chance to walk through them. There were numerous hikes I read about, but there were a few that really caught my attention.
The ones, I am detailing in the following sections, are all in the moderate-to-high altitude (11000-20000 feet) category. Places below 11000 feet altitude are your regular hill stations, and you don't need September to visit them; these are essentially summer or winter destinations. At the above-mentioned altitude range, summers are characterised by snow, which has only started melting. It is only in the rainy season that it disappears and the real beauty of the place is unveiled. Keeping this in mind, I have specifically chosen the best treks in September. Read on.
Roopkund – Not for the Faint-hearted
Roopkund is a glacial lake, about 16500 feet above sea level in Uttarakhand. Its elevation or that it lies amidst snow-covered peaks is not its main highlight, it is the skeletons. Yes, there are human skeletons in and around the lake. Earlier these were thought to be of Japanese WWII soldiers, but, these speculations have been almost put to rest with the latest theory, stating that these bones are of tribesmen. And, these are actually a lot older than the time of WWII; these have been dated to around AD 850! Yikes. The tribesmen are supposed to have been hit with hailstones as big as a cricket ball. The fact that the area is frozen for most of the year explains why and how the remains have been so well preserved for over 1100 years.
If you cannot stand the site of human remains or think them ghostly, then obviously you will not be going on the trek. For those, who will be, let me tell you that the journey is simply 'wow'. You start walking from Lohajung through forests of oak and deodar to Didna. From here, you cross the tree line and enter the alpine grassland zone, which is best seen at Ali Bugyal and Bedni Bugyal. Ghora Lotani is another such site, and here you may be able to see wild horses, grazing away. Bhagwabasa, your next camping spot, is a place, with nothing but mountains on all sides and clouds in your face. From here, you reach Roopkund.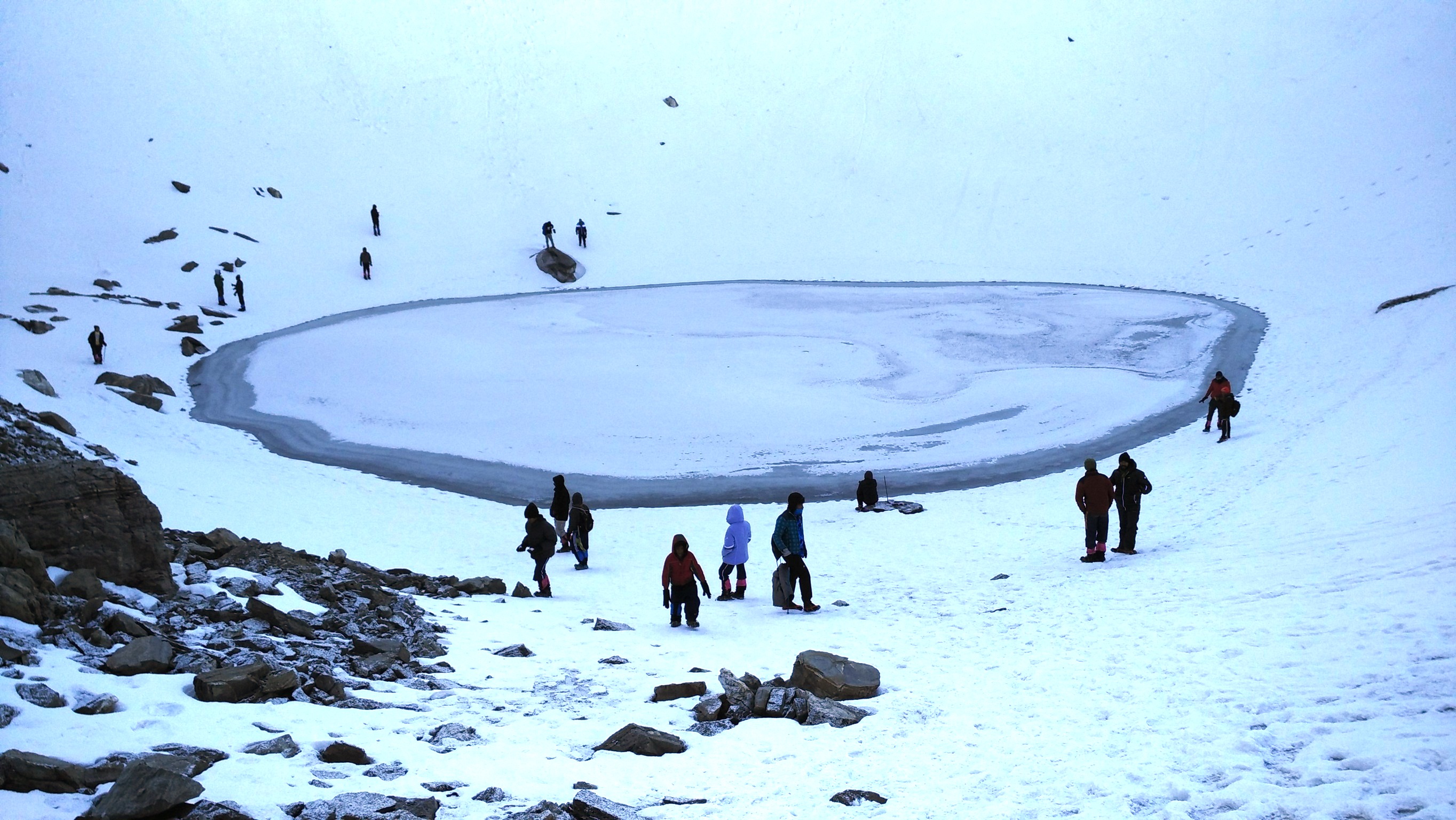 Lamkhaga Pass – Get your Nerves of Steel
It is not just roads that connect mountainous states in India, but mountain passes as well. One such feature in the country is Lamkhaga Pass, a natural passage between Himachal Pradesh and Uttarakhand. The hiking begins from Chitkul, a village in the Baspa Valley, and after 8 days, transports you all the way to the holy town of Gangotri. Now, the maximum elevation of the hike, on the pass itself, is over 17300 feet. You know what this means, perpetual cold and less oxygen. Bring your 'nerves of steel' if you want to complete the trek, as in summon all your courage and willpower. Considering that you will be starting from a height of over 10000 feet above sea level, a little prior preparation and exercise is a good idea. But, worries aside as you will get a day to acclimatise in Rani Khanda.
The path to Dumti from here goes past many waterfalls, where you may fill up your bottles after consulting with your tour guide. Beyond Gundar, you may start seeing some snow as you walk on the steep path, which is especially steep between Camp I and Camp II. You may have to use ropes and hiking sticks, considering the difficult trail to the top. From the pass, you need to cross a glacier on your way to Gangotri. Isn't it jaw-droppingly exciting?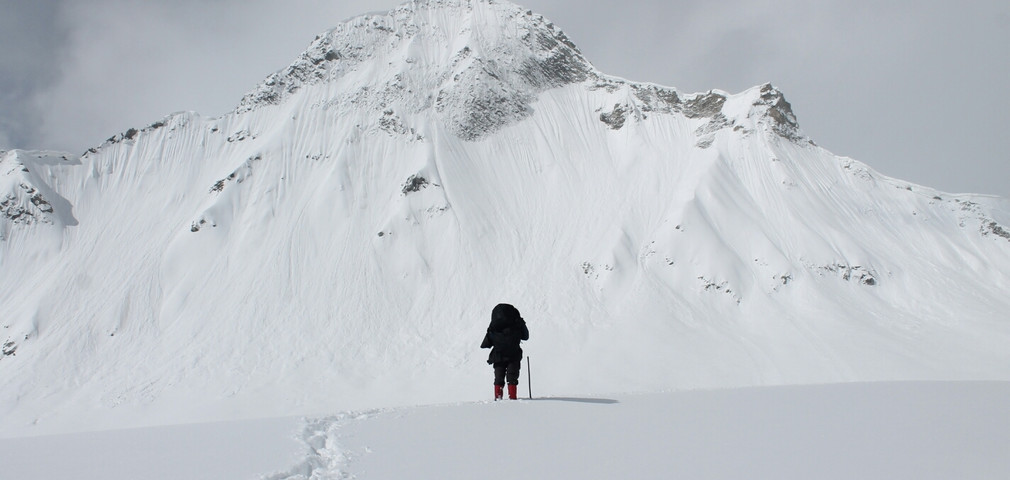 Indrahar Pass – Going Back in Time
Around 14000 feet above sea level, Indrahar Pass lies in Himachal Pradesh's Dhauladhar Range. The hike to the pass is relatively short, spanning across just 3 days (to and fro), but it is a little challenging at certain junctures. Its initial section is easy and visually appealing as the trail leads through lush forests of cedar. Once you pass the temple of a local deity, the hike at once becomes tough and the path now climbs with a higher gradient. After you cross the tree line, you arrive at the meadow of Triund. You will see how lush it has gotten because of the regular rainfall. I could sit in such a place and look at the clear-blue or clouded sky for hours. The highlight of the trek comes on day 3, when you ascend higher and reach Lahesh Cave. It may only look small from outside, but is quite spacious.
Once you enter it via the narrow opening, you will see a huge space, enough to accommodate an entire group. Spending a night in a cave with a fire burning outside will definitely make you travel back in time to the era of cavemen. It would be better if you can throw a rock inside before entering it just to make sure no animals like bears are sleeping there. From here, you will have to negotiate a rocky trail to reach the pass's summit, from where you will be able to see the Kangra Valley.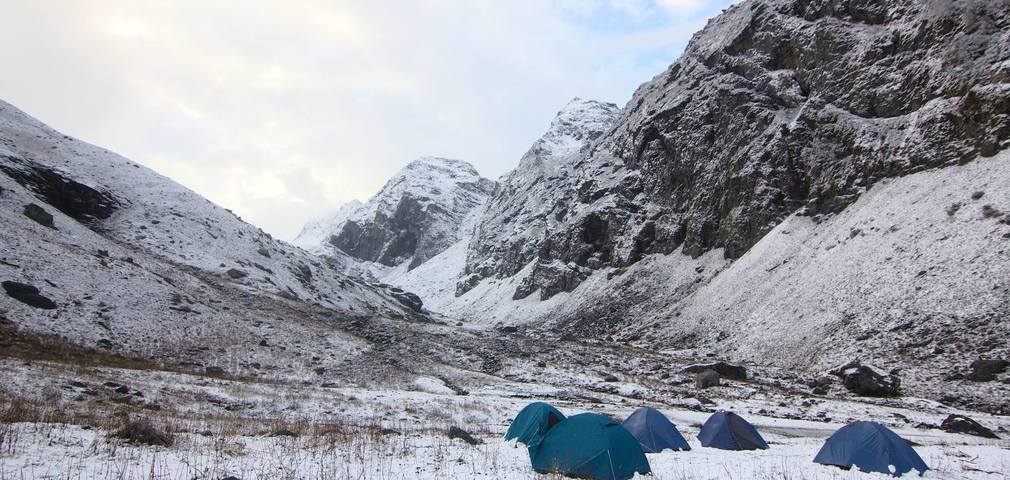 Dev Roopa – Varied Experiences
Some treks are known for their challenge factor, some for the views they offer, some for the destinations they lead to and some for the experiences they provide. You can conveniently group the Dev Roopa trek under the last category. There are at least three distinct experiences you can have by going on it. The first is of course being in Dev Roopa, gigantic alpine grassland with gentle slopes. It is strewn with huge boulders and is dominated by snow-covered mountains. Through the green wilderness, a river snakes its way. It is so beautiful; I want to build myself a house here. The second unique experience, you will have in Malana, a village in the Parvati Valley. You will realise, there is something different about it the moment you look at the residents.
Do they look anything like regular Indians? No, because they have starkly European features. They are exceptionally white, often with pink or red cheeks, and blonde hair. No point trying to talk to the village elders because they consider you an outsider and themselves 'supreme' to you. They believe themselves to be of the Aryan race and descendants of Alexander the Great. You may get lucky with the kids though; you probably won't understand their language, but they will surely pose if you get your cameras out. The third characteristic experience of the Dev Roopa trek would be bathing in the hot springs of Manikaran. All the tiredness or pain you endured during your hike, believe me, the springs' sulphur-rich waters will cure it entirely.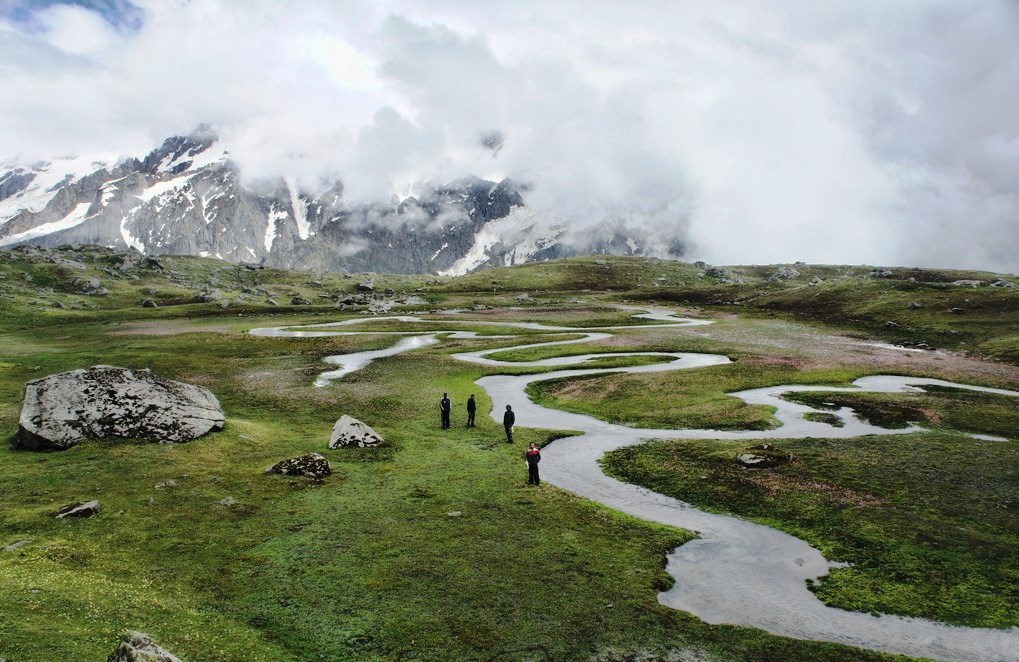 Stok Kangri – The high-altitude one
With an altitude of more than 20000 feet, Stok Kangri is one of the highest mountain peaks in Ladakh. Climbing it would be among the toughest things you ever do. All you have to do is prepare for it in advance, gather your determination and head out. The point of doing the hike in September is that most of the trail, leading to the top, will be snow free. Once you face your fears and reach the top, you will be utterly satisfied and able to brag about your achievement to the world. Apart from the ascent to the peak, I am also looking forward to camping in the middle of nowhere.
On Chang Ma, you will find the tents on mountain slopes and not on flat land by a river. Just getting in and out of them will be a challenge, which is really getting me excited. And, not to overlook the view of the Milky Way galaxy you will get at night from Mankorma. The white starry band you see in the dark sky from here is the Orion arm of the galaxy. At the base camp of the mountain, you will get a day to acclimatise that will also entail a briefing on the ensuing climb from your trek leader. Make sure you pay special heed to the part where your leader tells you about conquering the almost 75-degree slope gradient, and the rocks and boulders on the way.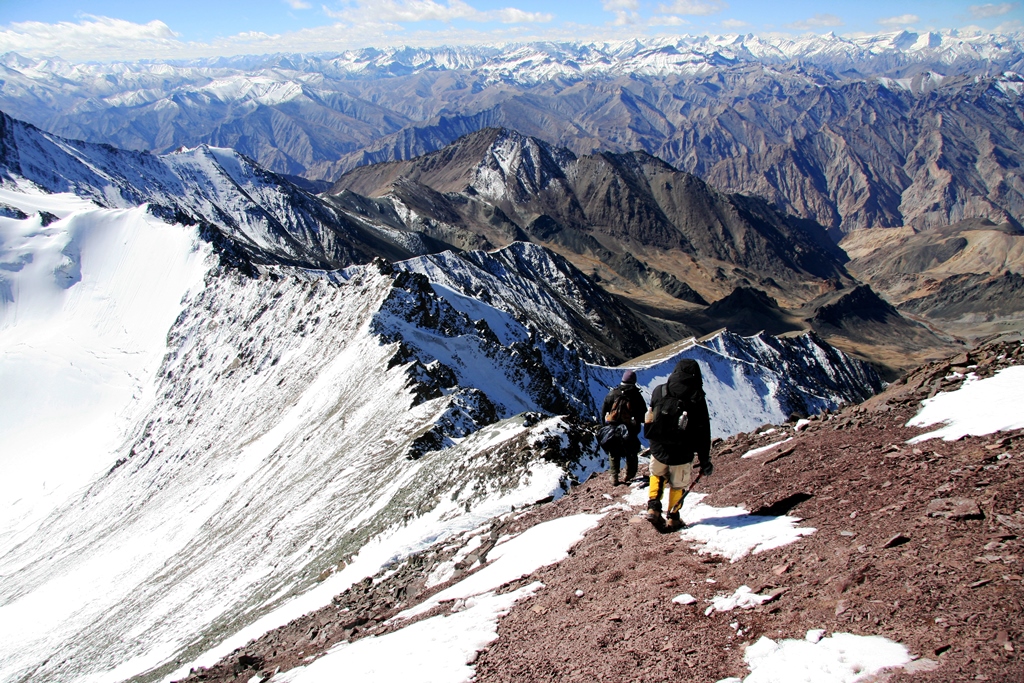 After, reading this blog, I believe you will not have to think again before heading out in the rain. During these treks, you will definitely see the prettiest side of nature. Once you complete the trek, September and the monsoon will never seem boring and irritating.