Best Monsoon Treks in the Himalayas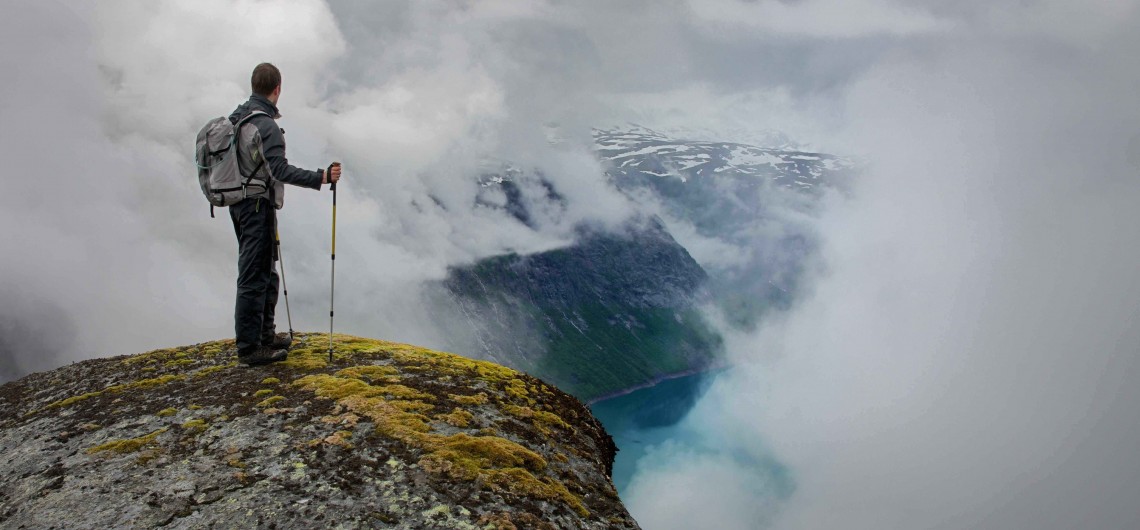 I am an engineer by education, but a blogger by choice. With a keen interest in portrait and nature photography, I never forget to carry my DSLR when on an outing or celebrating special occasions with dear ones. In free time, I love to read and write blogs, or stay busy with my kiddo.
The three months of monsoon with heavy rains and humidity are the most irritating time of the year, especially if you stay in those polluted cities. Before you can dry yourself with a towel after bathing, the humidity and sweat negates everything. You don't feel like going out because the roads are all flooded as are parks and grounds. I always get the urge to leave home and go some place, where rains can be enjoyable. You will never believe what I found on the internet while searching for ways to spend the monsoon away from all the fuss. I found that I could go trekking in the Himalayas! Now, many believe that trekking is not a monsoon activity, but there are several hikes in the Himalayan Region that are specially meant for the rainy season. So, keep reading to learn about some incredible places you can trek to if you want to escape the fussy rains. Explore these monsoon treks in the Himalayas and take an experience of a lifetime!
Hampta Pass – Himachal Pradesh
A moderate level hike with a maximum altitude of around 14000 feet, it will take you to a surreal meadow with snow-capped peaks in the background and colourful flowers on the valley bed. Increase the fun by trekking further to Chandratal.
Indrahar Pass – Himachal Pradesh
The slightly difficult uphill walk to the approximately 14245-feet high Pass crosses the famous Triund Valley. Indrahar Pass will give you a chance to live like primitive human beings, in the Lahesh Cave.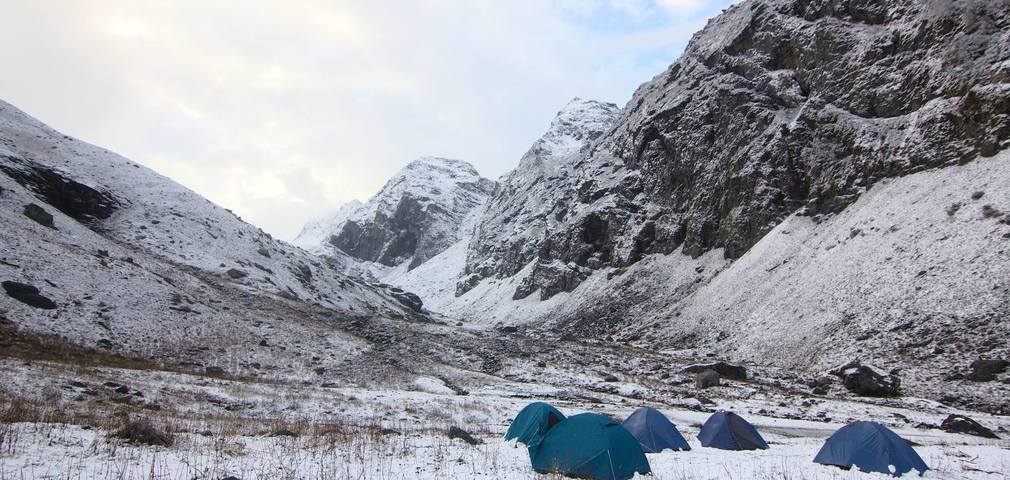 Rupin Pass – Uttarakhand
If you are a seasoned trekker and would like a bit of a challenge, then the Rupin Pass trek is perfect for you. High gradient and the possibility of having to use ropes to cross patches of ice will definitely appeal to your inner daredevil.
Valley of Flowers – Uttarakhand
My personal favourite, the trek to the Valley of Flowers, is without a doubt the best one to do in the monsoon. The monsoon almost acts like a make-up artist to the valley, covering it with vibrant wildflowers of every colour and shape. On the way to here, you can stop at the Hemkund Sahib Gurudwara and take a dip in its sacred lake.
Spiti Valley – Himachal Pradesh
This excursion not only allows you to see the various monasteries and high-altitude villages of the Spiti Valley, but also precious fossils from the time the area was covered by the Tethys Sea. Want to feel like a local? Then stay at a family-run homestay. See traditional houses, talk to the locals, hear their tales and of course eat their regional dishes.

Yamunotri and Bali Pass with Ruinsara Tal – Uttarakhand
This is your chance to see three incredible places: the Ruinsara high-altitude lake, Yamunotri temple and Bali mountain pass. During the journey, you will come across dense forests, rhododendron bushes, high peaks, meadows, snow and what not!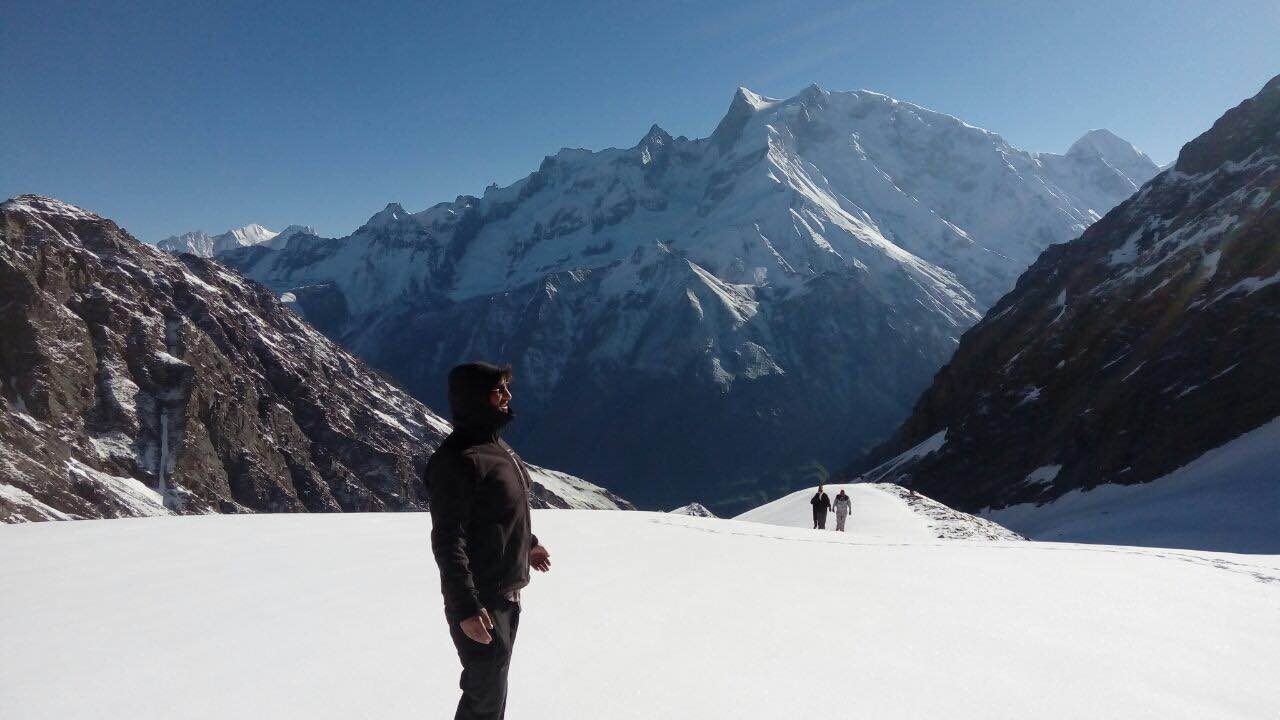 Tarsar Marsar – Jammu and Kashmir
If you have only heard that Kashmir is heaven on earth, then this excursion is your opportunity to see exactly why. Tarsar and Marsar are the two alpine lakes, separated from each other by a high ridge. The walk will take you through walnut, apricot and apple forests. Eat all you can. Fruits, as fresh as they can ever be, will not cost you a single penny. And, the taste? My oh my! You can expect it to take you straight to paradise.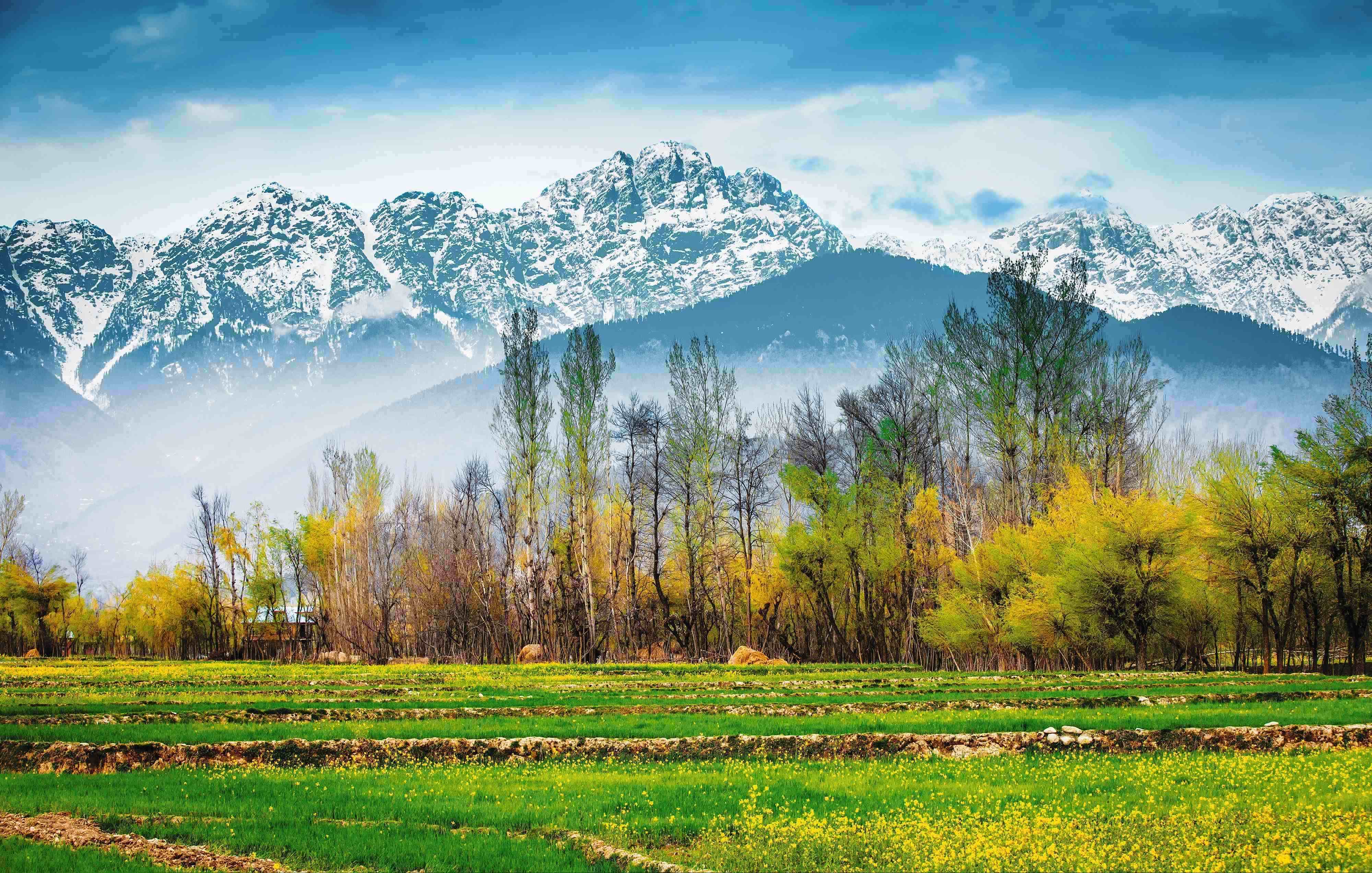 Stok Kangri – Ladakh
Don't attempt it if you are not an experienced mountaineer because it will take you to an altitude of about 20000 feet. Apart from the challenge of climbing the peak itself, overnight stay in tents on tough slopes will bring its own thrill. Get out of your tent in Mankorma at night, and look up. You will see the Milky Way, and not just a few stars scattered here and there, like you get to see from cities. The base camp itself at around 16000 feet above sea level, will be a test of your spirit and strength. When you reach the peak after walking for about 5 hours (2 hours on a glacier!), you will feel that life has suddenly become more than it used to be.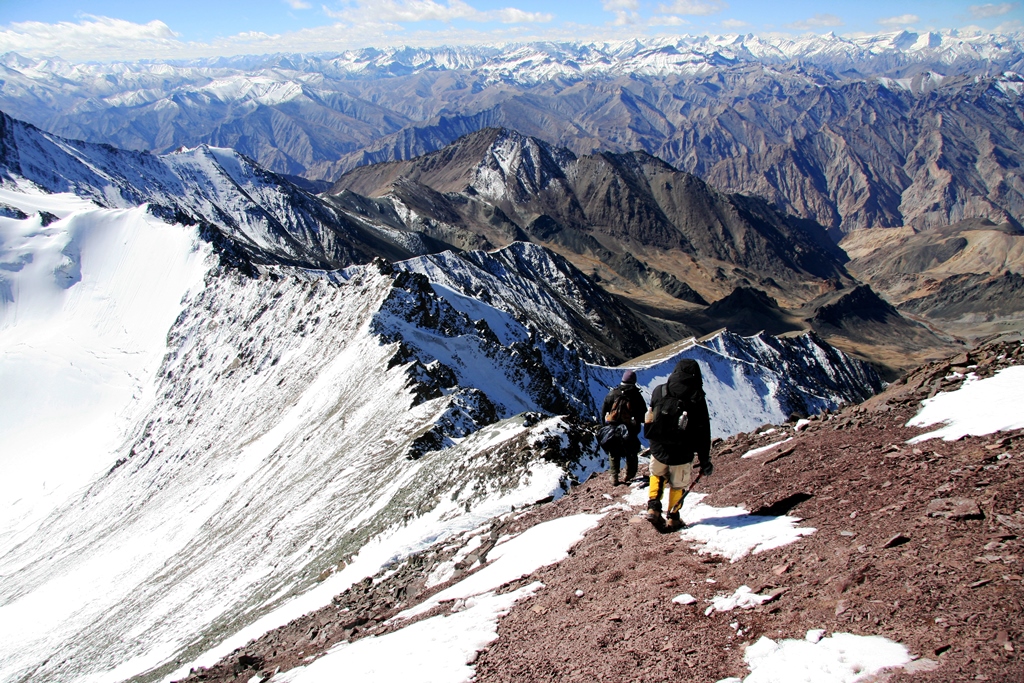 Kashmir Great Lakes – Jammu and Kashmir
Kashmir Great Lakes, the name says it all. Where else would you get a chance to visit 12 glacial lakes with just one hike? And mind you, each lake is more beautiful than the other, so keep your eyes open and your cameras ready.
Markha Valley – Ladakh
Walk past numerous traditional Ladakhi villages and across two extreme high mountain passes. Monsoon is the only season when this region is this accessible.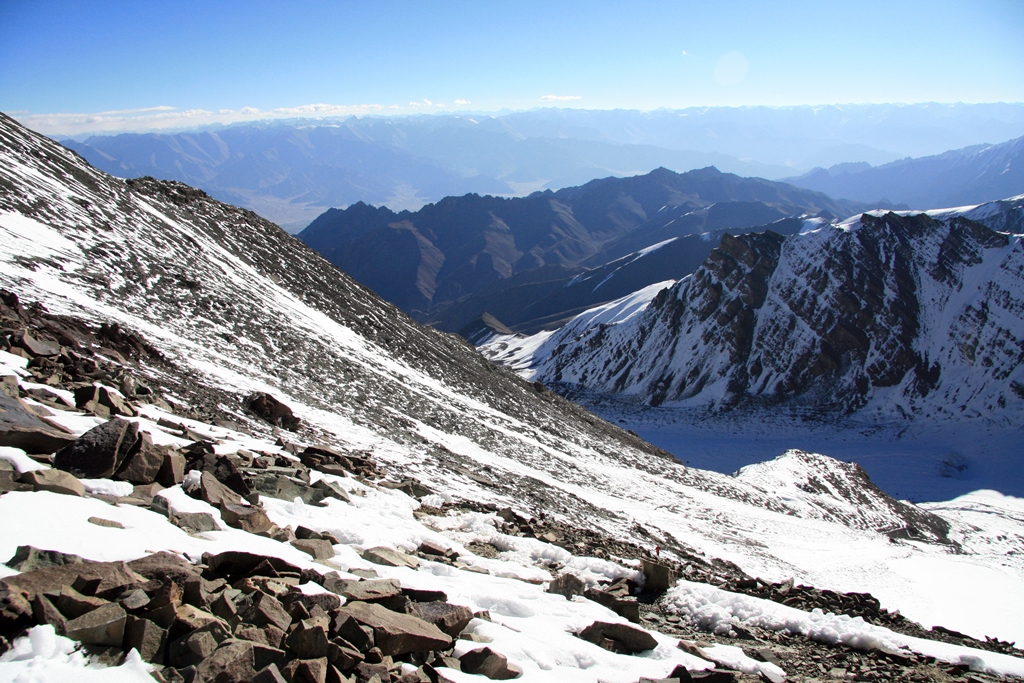 Kanamo Peak – Himachal Pradesh
Another of those gruelling yet blissful hikes, where you step foot on an approximately 20000-feet high peak, all covered in snow. Just one-and-a-half days of hiking will take you to the top of the world!
Parang La – Ladakh
The Parang La trek is like a roller-coaster with lots of uphill and downhill climbing, and easy and tough sections. Walk across rivers and rocks, and past villages to Parang La, and then descend to Chumik Shilde. From here, ascend again, this time to Tso Moriri and then finally come down to Korzok.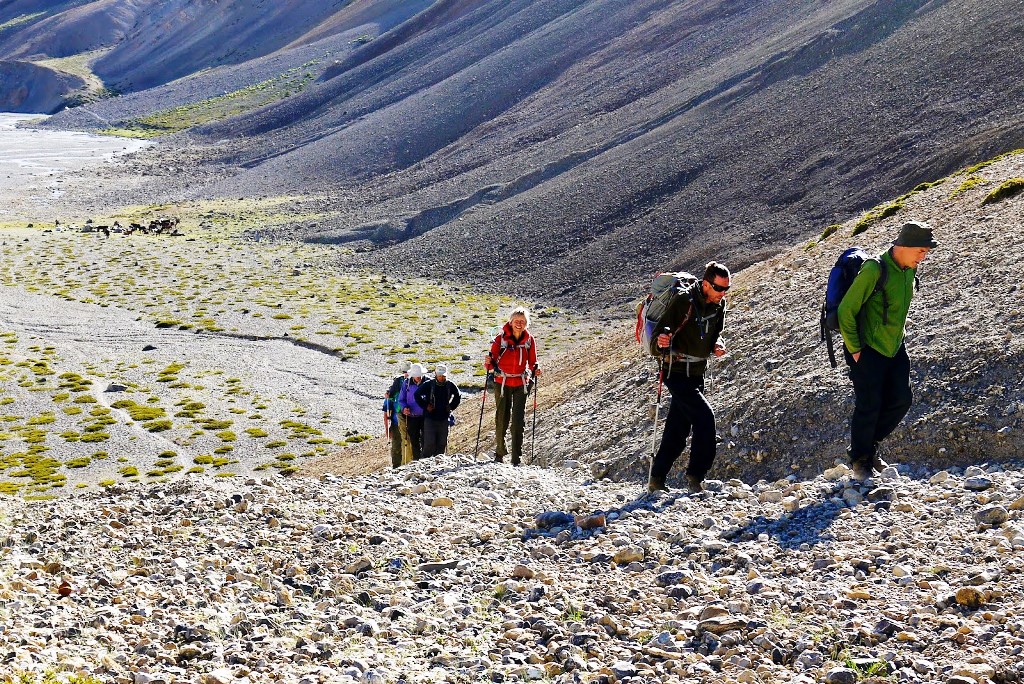 Sham Valley – Ladakh
Head to the Sham Valley in Ladakh for a win-win deal. Keep walking from the village of Likir towards Leh via mountain passes and a few villages. Then, increase the thrill to another level by going on a rafting trip on the Zanskar River till its confluence with the Indus, the cradle of the Indian civilisation. Whilst you are in Leh, please do yourself a favour by visiting its famous palaces and monasteries because you would not want to miss it!

Pin Parvati Pass – Himachal Pradesh
The hike to Pin Parvati Pass will transport you to a world, entirely different from the one you live in. Starting from Manali, you literally cross the Himalayas and reach the calm realm of Lahaul and Spiti. Take my word, this hike, though daunting, considering its maximum altitude of around 18000 feet, will not be tiring at all. The hot water springs of Manikaran and Khirganga will give you a rejuvenation therapy without you having to visit a spa or massage parlour.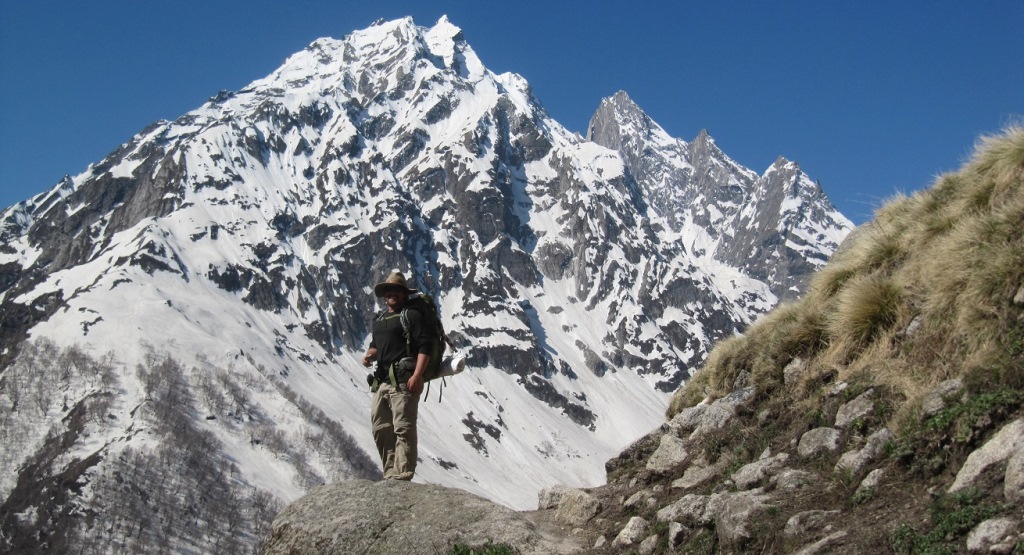 Lamayuru Chilling – Ladakh
The Lamayuru Chilling hike will put all your misapprehensions about Ladakh being nothing but a barren and harsh desert to rest. Even otherwise, the region is not totally bereft of vegetation (excluding the crops grown by the extraordinary locals by their blood and sweat). There are trees all around the region, though scanty. On the way from Sumdo Doksa to the base of Dung Dung Chan La, the sight of white edelweiss flowers will make your eyeballs come out of their socket; not literally, but it pretty much invokes the feeling.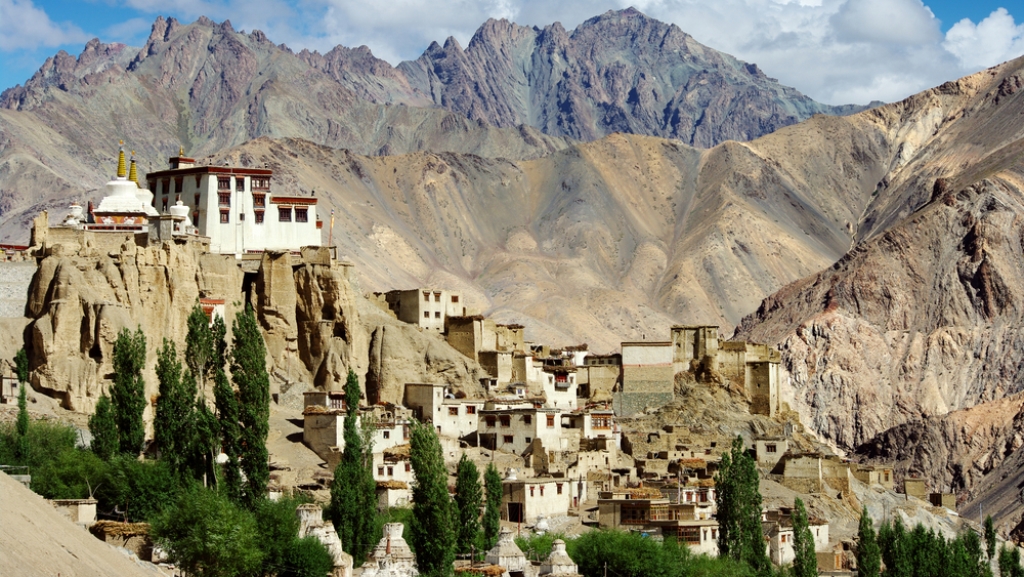 Khanpari Tibba – Himachal Pradesh
Make your weekend fun by embarking on the trek to Khanpari Tibba, which lasts two days in total. The excursion will be among the best two days you will spend in your life. Khanpari Tibba is a peak with an altitude of about 13000 feet that will give you 360-degree scenes of the surroundings, including Rohtang Pass, Hanuman Tibba and Deo Tibba.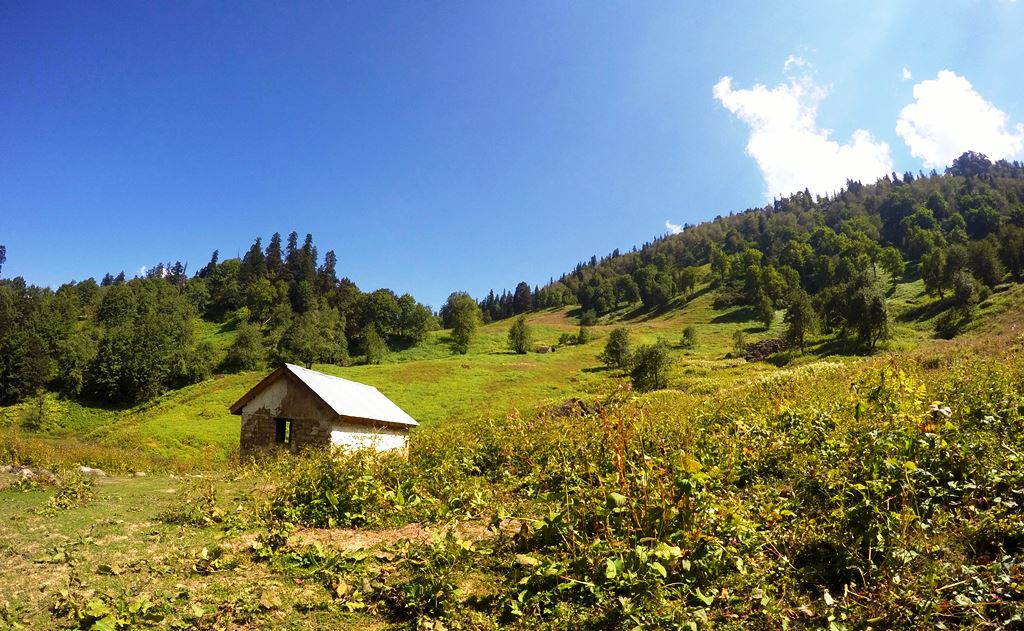 Mojidugh – Himachal Pradesh
Not only can you do this hike in the monsoon, but you can also do it as a beginner. You would be touching a maximum altitude of just around 10000 feet. Now, this is doable, isn't it? When you reach the meadow of Mojidugh, surrounded by a spruce forest, look down and you will see Manali below.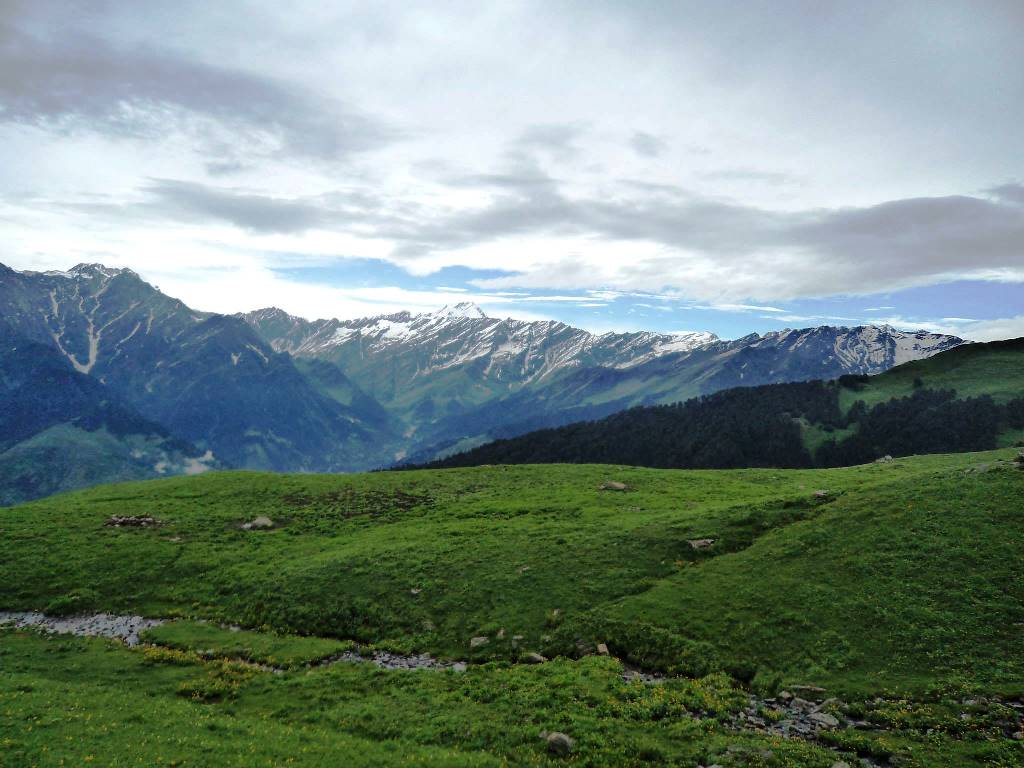 Pangarchulla – Uttarakhand
Now, this is more like a proper mountaineering trip, though its altitude is not too extreme. In just 4 days, you will climb a proper peak. The journey starts from Auli, a magical, lush meadow in summers, a white-robed ski resort in winters, and leads you to the grasslands of Gorson. To reach Pangarchulla peak, be cautious, patient and slow as the route will be full of rocks and boulders.
Kugti Pass – Himachal Pradesh
A good hike to attempt over the week, it will take you to numerous alpine pastures, where the grassy ground will feel more comfortable than your fancy couch or king-size bed. Start walking through deodar forests in Bharmour, and in a while you will cross the tree line and enter the alpine pastures. Just lie on the grass, breathe the cool, unpolluted air and keep staring at the bounties of nature; it will make you forget all your tensions and emotional burdens, if any.


Chandratal – Himachal Pradesh
Hats off, Chandratal is one of the best places you could go to, to get away from the rains. The high point of the hike, apart from the glacial lake itself, would be camping at Balu Ka Gera, believed to be the hibernation spot of Himalayan brown bears in winters. If you do get to see these beautiful omnivores, click them instantly. The hike will further take you to the wildflower-covered Hampta Pass before transporting you to the near-divine Chandratal.
Nag Tibba – Uttarakhand
A relatively easy walk, lasting for just 1.5 days, it is ideal if you are new to the activity. You could learn some really important trekking skills by going on the hike. For the most part, you will walk through lush coniferous forests that will keep clearing at regular intervals. It is as though nature itself knows that you would want to see snow-capped peaks after every little while; hence, the trees disappear and you find yourself in grassy landscapes.
Kuari Pass – Uttarakhand
The trail to Kuari Pass and then to Khulara will bring you to many places that you may never want to leave. I myself want to actually live there by just looking at the photos; they are this splendid. First such point will be Tali Top and the other Khulara. The pass will give you heart-stopping views of several towering mountains.
Wow, now this is what I call being spoilt for choices. So many hikes and just three months. My mantra is simple, keep going back to the mountains again and again. After coming back from even one of the hikes, you will never find the rainy season a pestilence as you will have amazing things to do, journeys to take and experiences to share.