December Junkets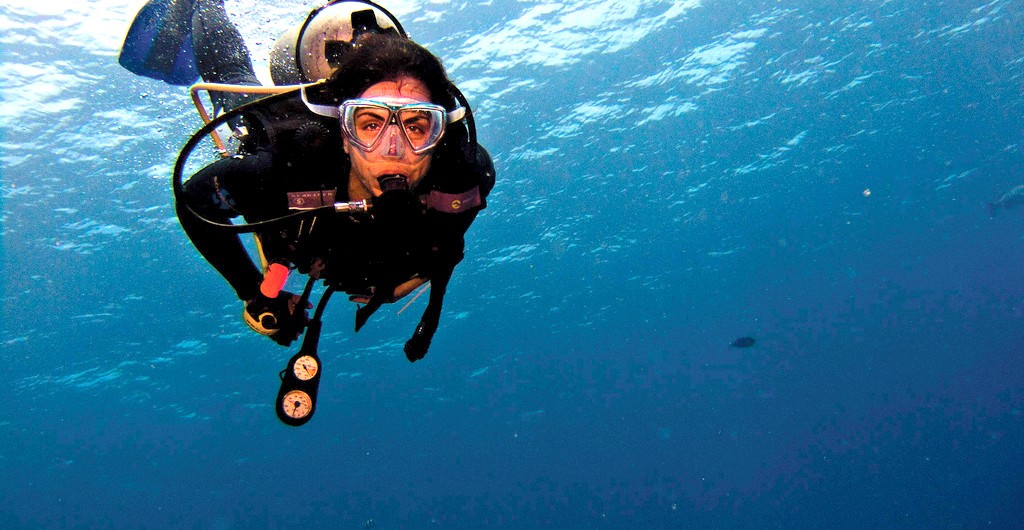 A writer by passion and profession, I spent my school days reading John Grisham, Sydney Sheldon, and Agatha Christie, and often wrote poetry that was rather solemn for my teenage years.
With one foot in the real world and another in Middle Earth, Westeros and sometimes even Westworld, I love nothing more than a good fantasy-fiction story. It provides an escape from the mundane and also a host of characters to form lifelong connections with.
Another form of escape that I quite enjoy is travelling and writing about it. The stories of people and places, when presented with an individual's unique perspective, can make quite an impact on the readers.

Latest posts by Shuchita Joshi (see all)
"Adventures don't come calling like unexpected cousins. You have to go looking for them." — Unknown
You need not look too far as we at Adventure Nation not only offer adventure travel activities and opportunities but also strive to guide you in choosing the best locations every month. Here is our list of the best that the month of December has to offer:
Kamshet – Paragliding
Kamshet (original name "Karmakshetra", which means "the land of your karma") is a small township located off the old Mumbai-Pune highway (NH-4).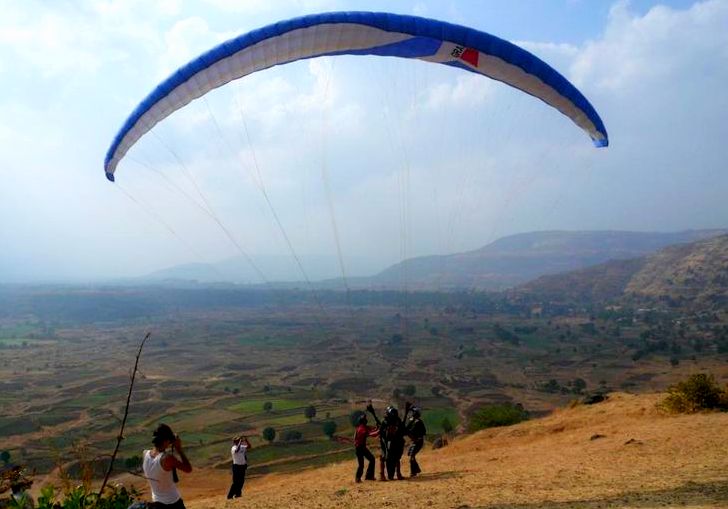 The hills along this route are dotted with ancient cave temples of Buddhist monks, medieval hill fortresses of brave warriors and colonial hill stations that often double up as flying sites. Kamshet is 110km from Mumbai city and 45km from Pune. The new expressway between the two cities makes commuting very convenient.
Kamshet, as was the intent of its discovery, is the top destination for learning to fly. The Sahayadri range is very friendly in terms of its topography; there are easy take-offs at most flying sites in the region. The hills are not very high and offer ample landing areas – very important for beginners and novice pilots.
Explore Tandem Paragliding at Kamshet
Goa – Scuba Diving
Goa is the place to be if it's absolute, unadulterated fun that you are looking for. It is the land of sun, sand and sea! People from all over India and many foreign destinations too flock to Goa to live and experience that lazy and relaxed life. Other than the laid back lifestyle, delicious local cuisines and the party culture, it also offers some thrilling water activities like parasailing and Scuba Diving.

Scuba Diving in Goa is conducted from SinQ Beach in North Goa near Candolim. You do not need to know swimming or have any prior experience to indulge in this activity. In fact you are offered practice sessions in a swimming pool first to get you acquainted to the underwater world.
Once in open waters, you are offered continuous guidance and assistance. This experience and encounter with the marine life would leave you awestruck. It is a must have experience!
Explore Scuba Diving in Goa
Kundalika River – Rafting
The Kundalika is a small river flowing from the Sahayadris to the Arabian Sea. This river originates at a small town called Bhira, in the state of Maharashtra, 150km southeast of Bombay (Mumbai). The important towns located on the banks of the Kundalika are Kolad, Korlai, Chaul, Roha and Salav.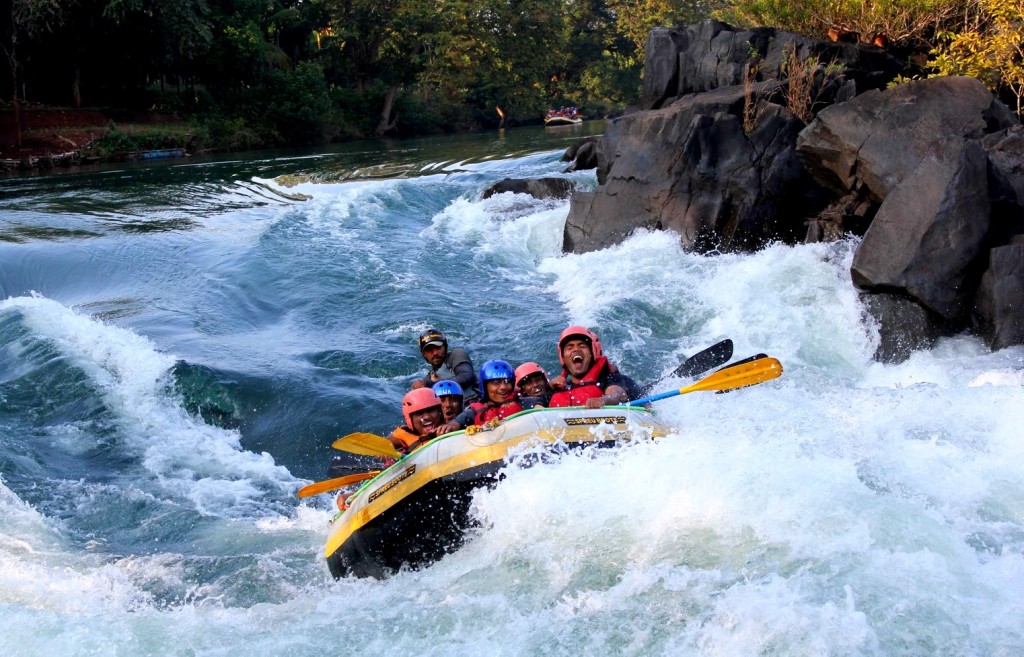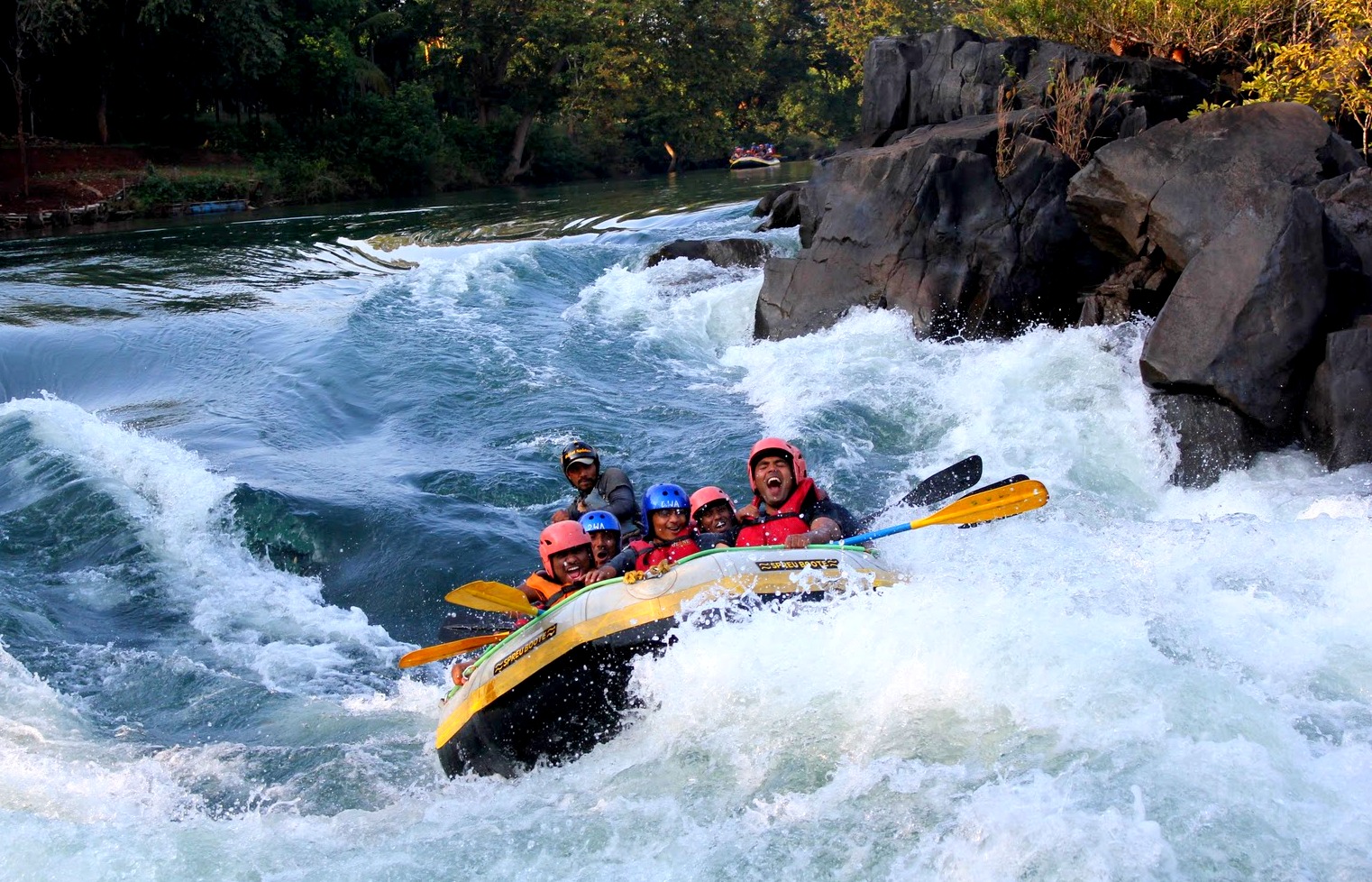 River Kundalika is fed by the excess water from Tata Power's Mulshi Dam Project, built for a series of hydroelectric dams. There exists a historical trade route called Savalya Ghat which descends down into the Kundalika Valley from the Tamhini Ghat road. You can see beautifully carved staircases at some places (you might also spot two small water cisterns).
Adventure lovers have found a unique way of enjoying the release of the dam water. Capitalizing on the location near Mumbai, rafting is conducted on the river using the rapids generated by the rushing water released from the dam. Rafting of grade II and III can be experienced over a 14km stretch, coinciding with the timing of the release of water from the dam.
Explore Rafting on River Kundalika
Jaipur – Hot Air Ballooning
Founded in 1727, Jaipur is the capital city of Rajasthan. It is also known as the Pink City, and is included on the Golden Triangle tourist circuit, along with Delhi and Agra, and is an extremely popular tourist destination.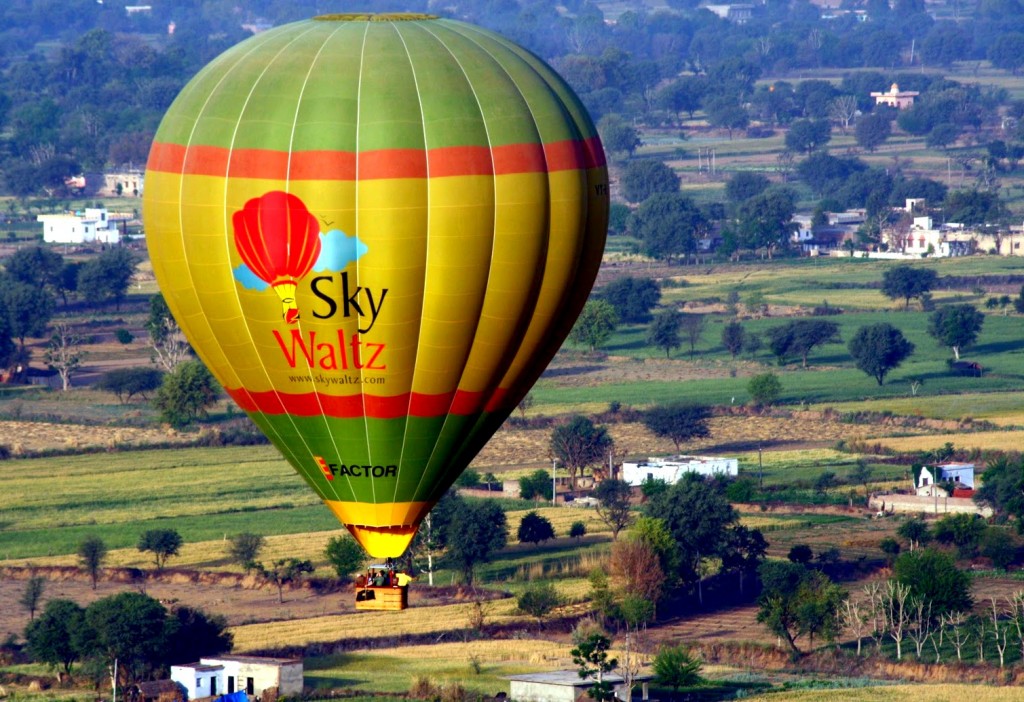 Hot Air Ballooning in Jaipur gives you the grand opportunity to float gently over forts and palaces, scattered mountain ranges, traditional villages and colourful fields. Balloon flights usually take place within two hours of dawn and around two hours before dusk, as this is when the winds are most stable. Times do vary throughout the year but basically the meeting times are around 5.30am and 4:00pm.
You get to enjoy tea, coffee and light refreshments whilst you watch the spectacle of the balloons being inflated and prepared for your flight (which lasts an hour), and touch down to the welcoming smiles and greetings of the local villagers.
Explore Hot Air Ballooning at Jaipur
Leh – Winter Trekking
Leh, with its moon-like topography and desolate beauty, offers a sight of lucid-blue skies and the sound of Buddhist monks chanting in Gompas (monasteries). It's a place unlike any other, with buildings and houses made of mud or timber. The capital of Ladakh, Leh was a trading post on the fabled Silk Road. Today, it's a mix of the lively and the laid-back, spreading out from the foot of a palace built in the Tibetan style (now in ruins).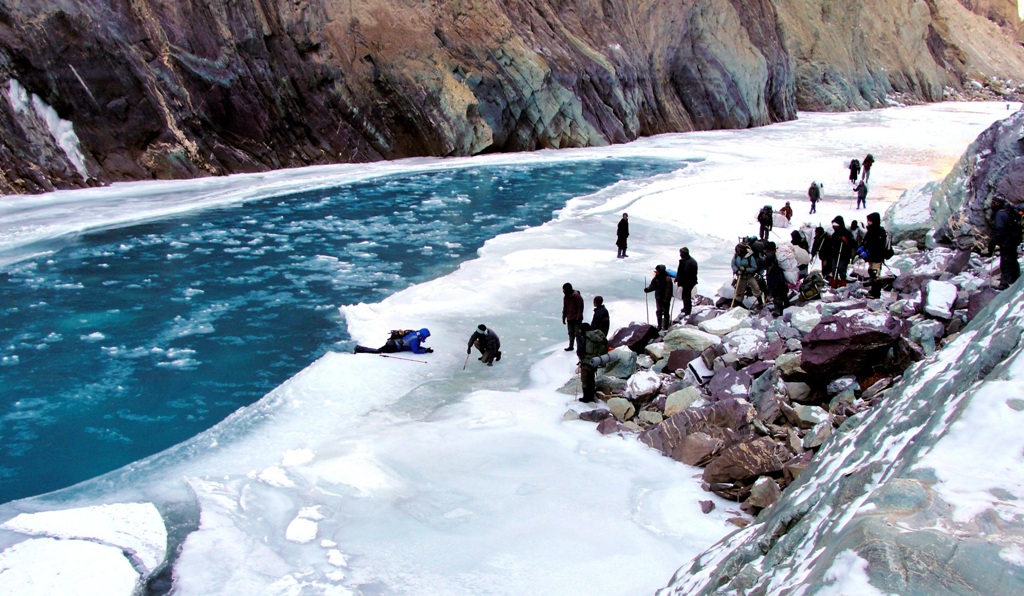 The high-altitude desert here is a Mecca for adventure buffs seeking their dose of adrenaline rush. In this region, you're truly spoilt for choice when it comes to winter trekking options.
Leh lies in a valley with snow-capped mountains to the north, and the Stok-Kangri massif to the south. There's a lunar-like desert to one side, and verdant farmland on the other (west).
Explore Chadar Frozen River Trek in Leh
Sundarbans – Wildlife
A part of the huge Sundarbans mangrove forest on the Ganges Delta, the Sundarbans is a national park, tiger reserve and biosphere reserve. It is thickly covered by mangrove forests and is also one of the largest sanctuaries for the Bengal Tiger. Home to a variety of birds, reptiles and the saltwater crocodile, the Sundarbans Tiger Reserve was created in 1973 and declared a Reserve Forest in 1978, a National Park in 1984 and a World Heritage Site in 1997. The entire Sundarbans area was designated a Biosphere Reserve in 1989.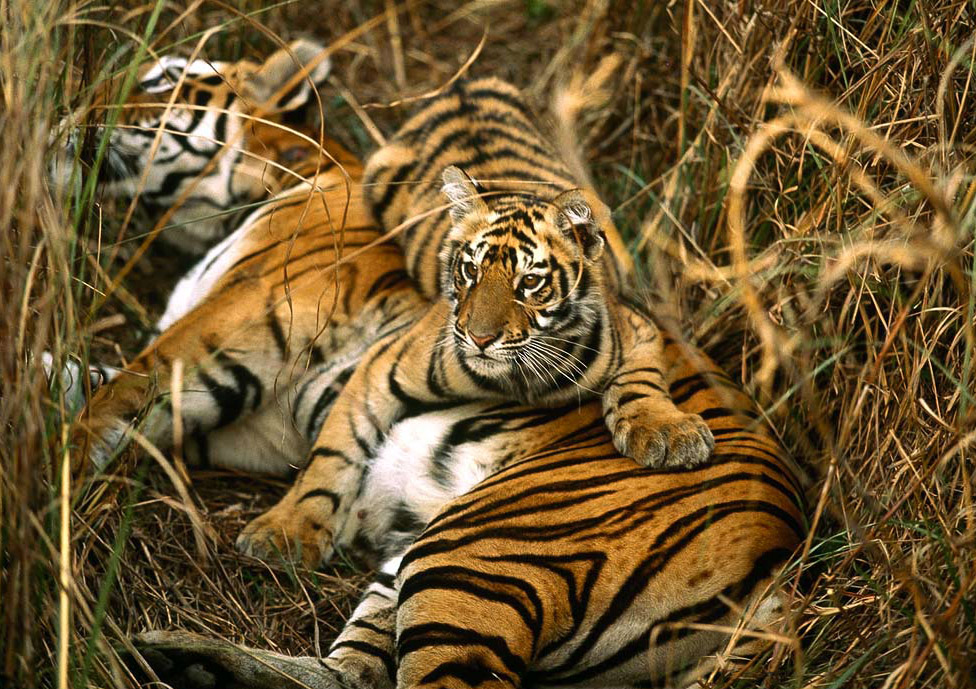 The Sundarbans is made up of 54 islands covering 4264sq km in India alone (with a larger portion in Bangladesh). Crisscrossed by several tributaries of the River Ganges, it is the largest estuarine mangrove forest in the world, and is home to 64 plant species.
Apart from the Royal Bengal Tiger, fishing  cats, leopards, wild boar, macaques, the Indian grey mongoose and the chital are also found in abundance in the Sundarbans.
Explore Wildlife safari at Sunderban Tiger Camp in Sunderban
Rishikesh – Zip Line, Bungee Jumping, Rafting
Rishikesh presents a trip that's high on adrenaline and enlightenment – a unique blend of adventure, spirituality and yoga. Rishikesh is ideally situated, at the point where the densely-forested Garhwal Himalayas rise just as the River Ganges makes its inexorable way down to the plains, passing through the town.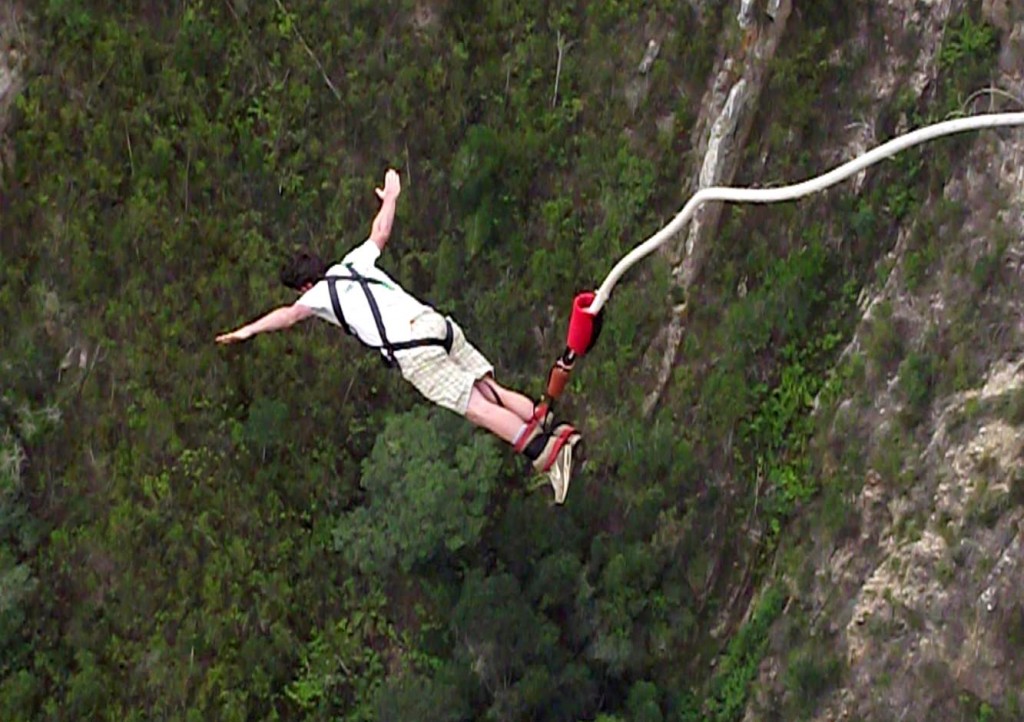 Located in the foothills of the Lower Himalayas, in the Tehri-Garhwal region of Uttarakhand, this holy town serves as a starting point for the other religious hubs in the state – Badrinath, Gangotri, Kedarnath and Yamunotri (part of the 'Char Dham' pilgrimage route). Rishikesh is also a gateway of another sort.
Today, it is a magnet for the adventure-sport enthusiasts. Activities like whitewater rafting, bungee jumping and zip line are synonymous with the town, and the area around. Negotiating the pristine, mighty (and rafting-friendly) Ganges is an experience unlike any other – a thrill for the novice, a challenge for the hardcore adventure junkie!
Explore River Rafting in Rishikesh
Dera Dune Retreat, Jamba – Camel Safari
Located well off the tourist trail in the remote Thar Desert, between Jodhpur and Jaisalmer, and easily reached by four-wheel drive, Dera Dune Retreat, Jamba, adds a point of difference to a tour of western Rajasthan. Dera Dune is a destination where you can experience, in all closeness, the intensity with which the barrenness of the desert landscape captures all human senses in entirety.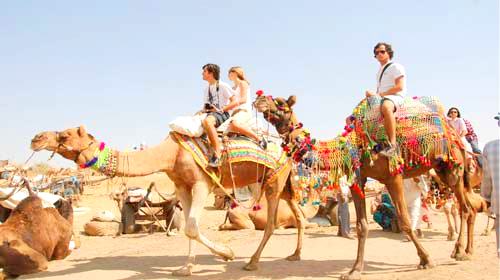 It invites you to discover yourself in all comfort, letting you rejuvenate in silence where the only audible sounds are what nature reveals. The night sky, like a blanket of stars, beckons you to reach out to galaxies, and the sunrise and sunset leave you in bewilderment.
Named for the nearby village of Jamba, Dera Dune retreat has 18 stylishly appointed cottages decorated in royal Rajasthan style, a swimming pool to beat the desert heat, and sweeping views of the sands. A spa is in construction and a separate facility can be used as a bar for parties or as a conference room.
For trip(s) details click Here