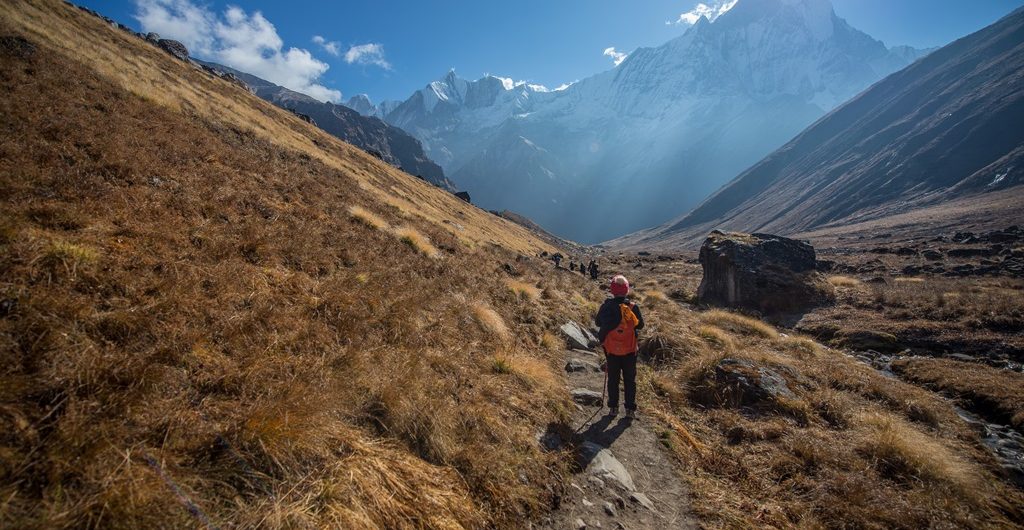 Perched on the foothills of the mighty Himalayas, Nepal is a natural fortress. A unique mix of vast plains and towering mountains, it is home to some of the most inhospitable heights that are breathtaking (pun intended). It will entice you to try your sinews and tempt you with its characteristic serenity – Nepal is irresistible to the adrenaline junkies.
Nepal also provides umpteen opportunities for an 'up close and personal' rendezvous with the highest mountain in the world, Mt. Everest, and other coveted terrains treaded by intrepid adventurers like Lhotse and Ama Dablam. The best thing about trekking in Nepal is that you travel through the villages for a good part of the journey. Savour this chance to know about some of the remotest areas in the world, the people and their culture. They are also amazing hosts, so much so that you may complete most of the popular trekking trails in Nepal without setting up camps for a night halt – the tea-houses are rapidly becoming a rage among the trekkers on popular trekking circuits in Nepal.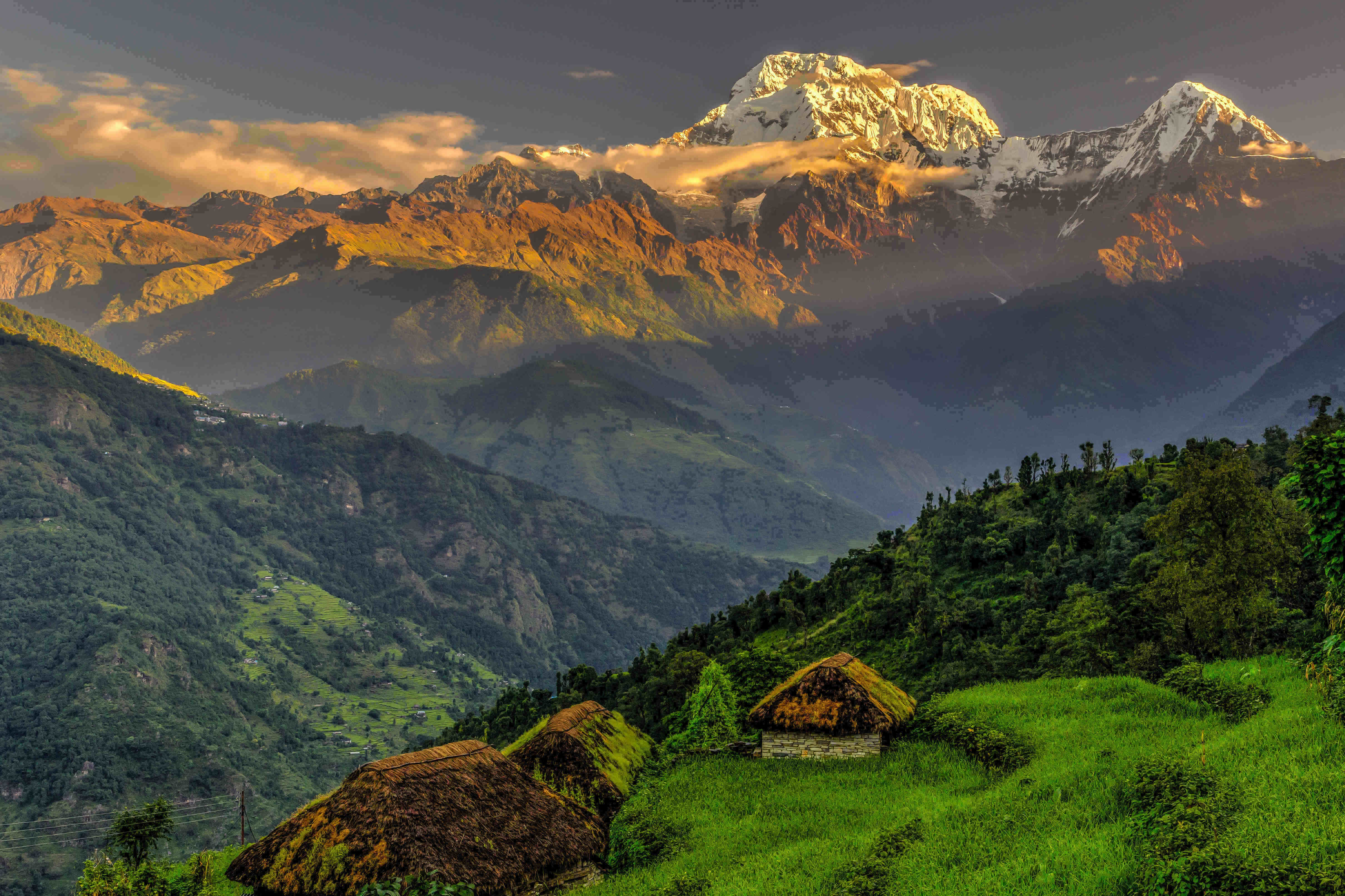 Tea-houses, as the name suggests, were initially set up by locals to provide weary and cold trekkers with some quick snack and a hot cup of beverage. Gradually, they expanded both in scope and reach – several tea-houses now offer basic accommodation and amenities at a nominal price, with a limited but possible chance of upgrade. These moderate lodgings are an integral part of 'tea-house trekking', as it is popularly known as in Nepal. Meet fellow travellers and share your story beside the warmth of fire over a home-cooked meal – pack your rucksacks already?
Everest Base Camp Trek
Before he ventured for the last and fatal climb, George Mallory famously said he will go back for a third time to the Everest because 'it is there'. Such is the lure of the Everest, locally known as 'Sagarmatha'. Most of the trek will take you through the Sagarmatha National Park, which is also a Unesco World Heritage Site. The park offers magnificent views and is a haven for musk deer, snow leopard, Himalayan tahr, black bear and several types of pheasants. Take time to experience the culture of the sherpas and visit the monasteries and museums on the way to understand your most trusted friends on the journey. Know more about Everest Base Camp Trek!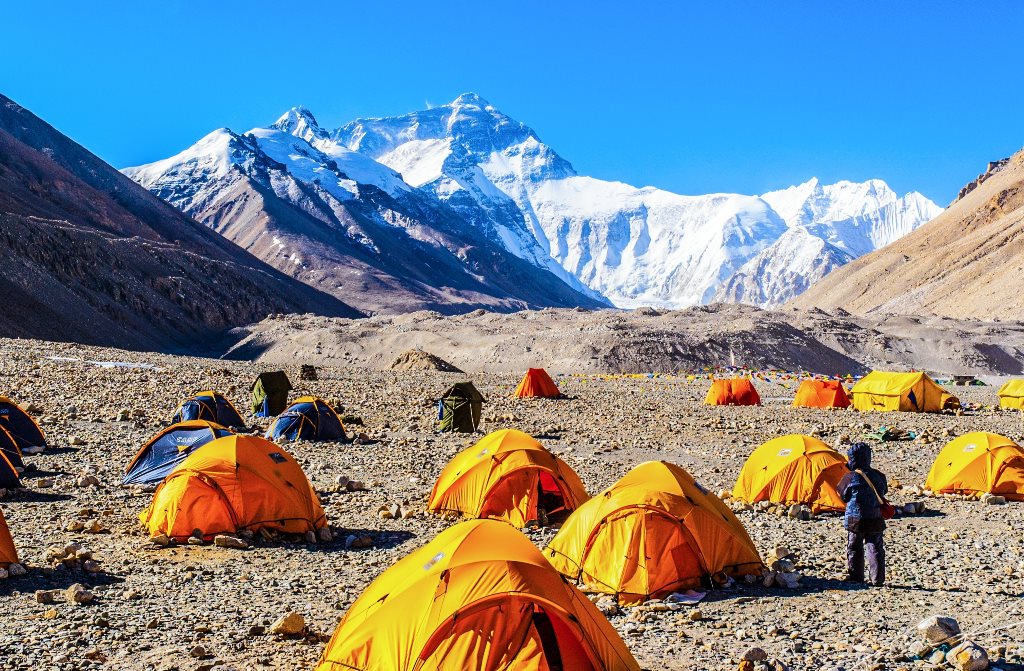 Annapurna Base Camp Trek
The Annapurna starts teasing you at Pokhara and does not give up until you are right in front of the enormous massif. Picturesque views of Machapuchare (meaning fish-tailed mountain; considered sacred by locals and therefore has never been scaled), Annapurna South and Hiunchuli can be seen from Ghandruk. The trails passes through the vegetation-rich Annapurna Conservation area – walk on the pretty rhododendrons and ferns amid the thick oaks and bamboos. Trees with thick bark, locally called Daphne, are found here and used for making paper. Know more about Annapurna Base Camp Trek!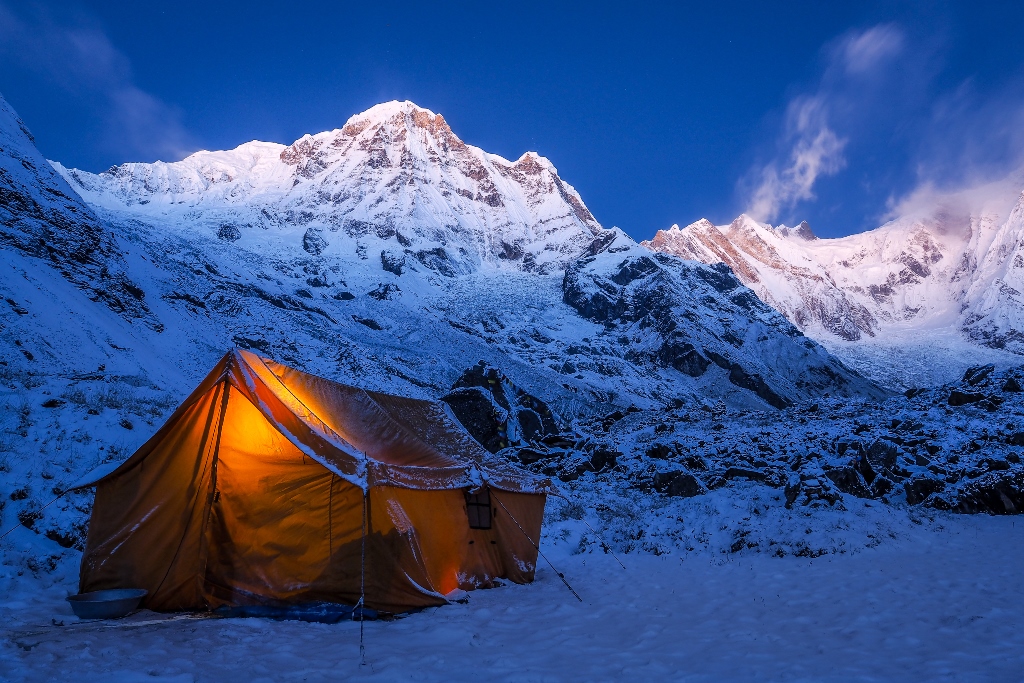 Annapurna Circuit Trek
For the more adventurous souls, Annapurna Circuit Trek makes a rather interesting trip. It offers great views of the Annapurna and Marshyangdi River throws up a challenge every time you cross a river on a suspension bridge or walk through the deep gorges it created. A big plus is that the length of this trek in central Nepal can be customised between 160 and 230 km, depending on how many days you want to spend. And you will not mind spending a fortnight among the incredible variety of natural vista – regale in the sub-tropical meadows near Besi Sahar and rise through striking alpine peaks enroute the famous Thorung La pass at 5,416 metres (17,769 ft) to descend into the Mustang region. Explore more about Annapurna Circuit Trek!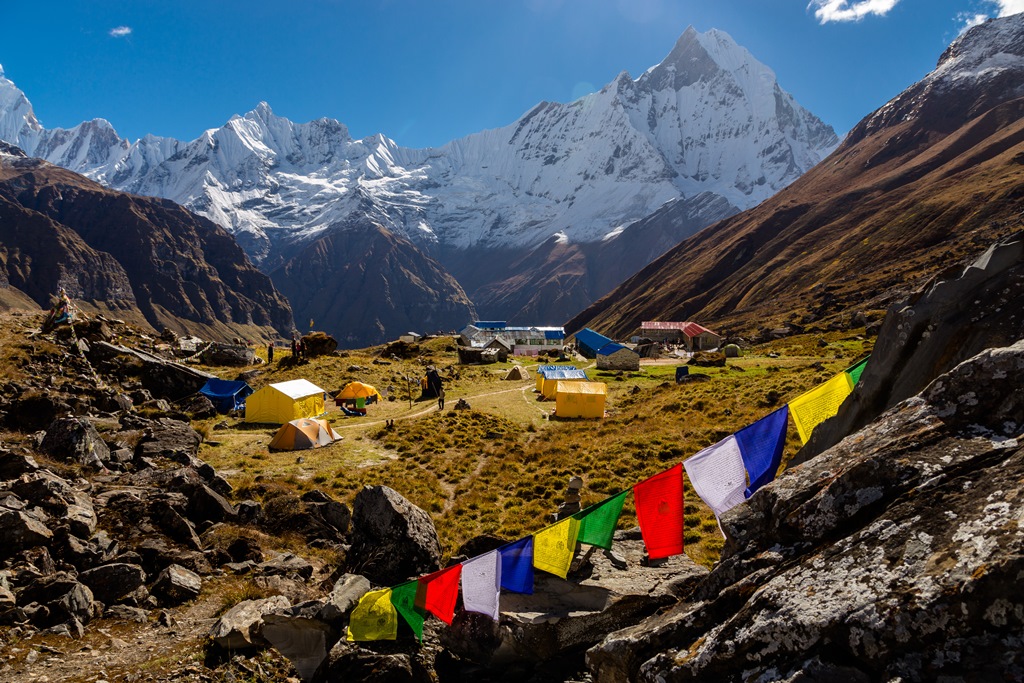 Gokyo Lakes and Gokyo Ri Trek
If you want to avoid the mad rush to the coveted 'EBC' (a popular acronym for the Everest Base Camp) and yet view the majestic peak, this is the one you should settle for. The turquoise lakes fed by the glaciers and view of 'eight-thousanders' including Lhotse, Makalu and Cho Oyu from the peaks can easily vie for the title of Nepal's most memorable sights. This trek also takes you to Renjo La (5340m), one of Nepal's most beautiful passes. Bust the myth of yeti as you walk through the Sherpa town of Khumjung, home of a 'real' yeti skull, and as you reach 'Scoundrel's viewpoint' near the fifth lake, look closely for the Ngozumpa Glacier, the largest in the Himalayas that you may otherwise miss as a wasteland of rock and ice. Explore more about Gokyo Lakes and Gokyo Ri Trek!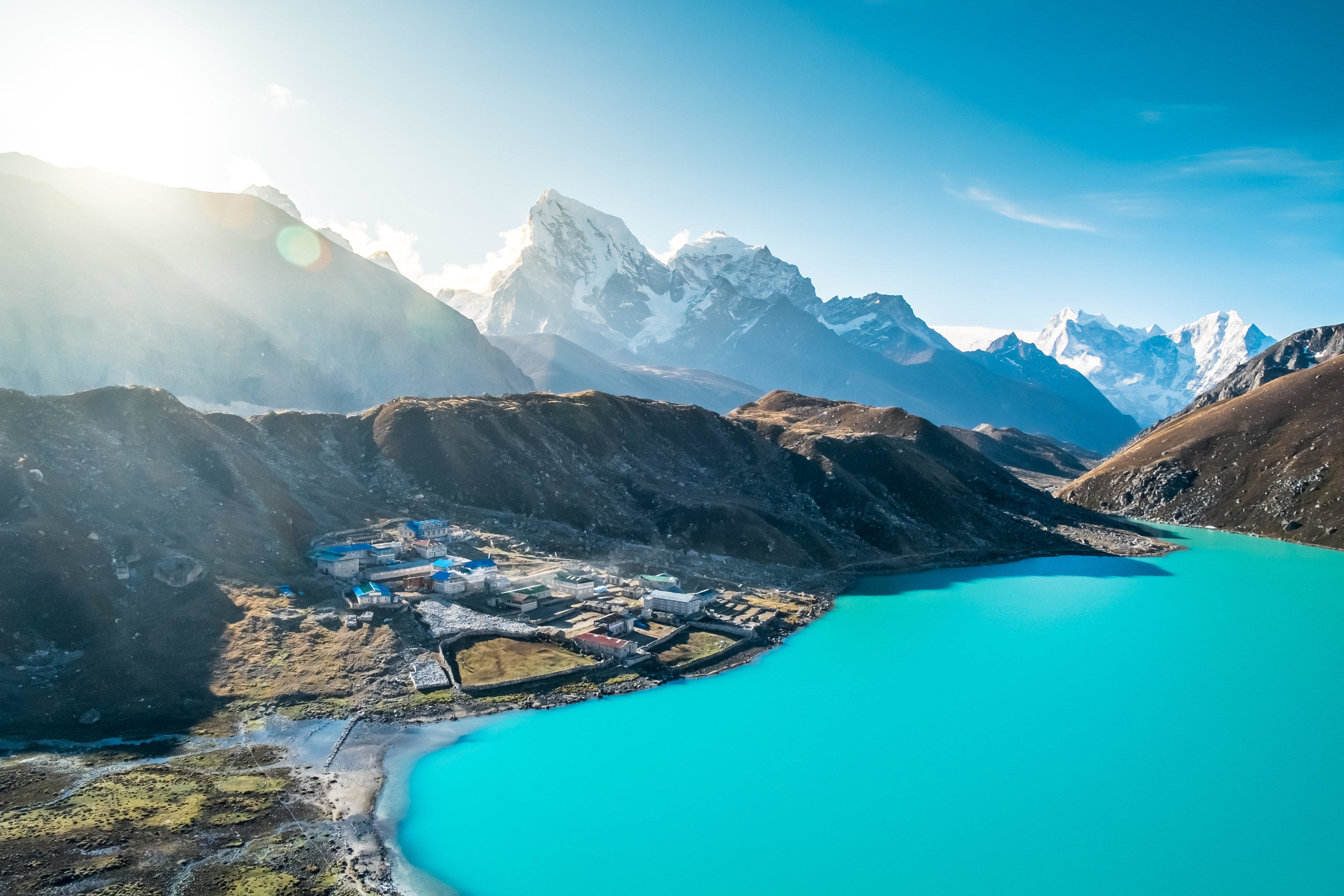 Poon Hill Trek
If short and rewarding is your idea of a trek then Poon Hill fits the bill. It takes you through a part of the Annapurna region and largest settlements of the the Gurung community. Allow the photographer in you full authority in these picturesque surroundings – virgin scenic tracts and an unforgettable sunrise at the Poon Hill along with a panorama of Annapurna South, Annapurna I, Annapurna II, III, and IV, Dhaulagiri, Lamjung Himal, Gangapurna, and Manaslu ranges among few others. Know more about Poon Hill Trek!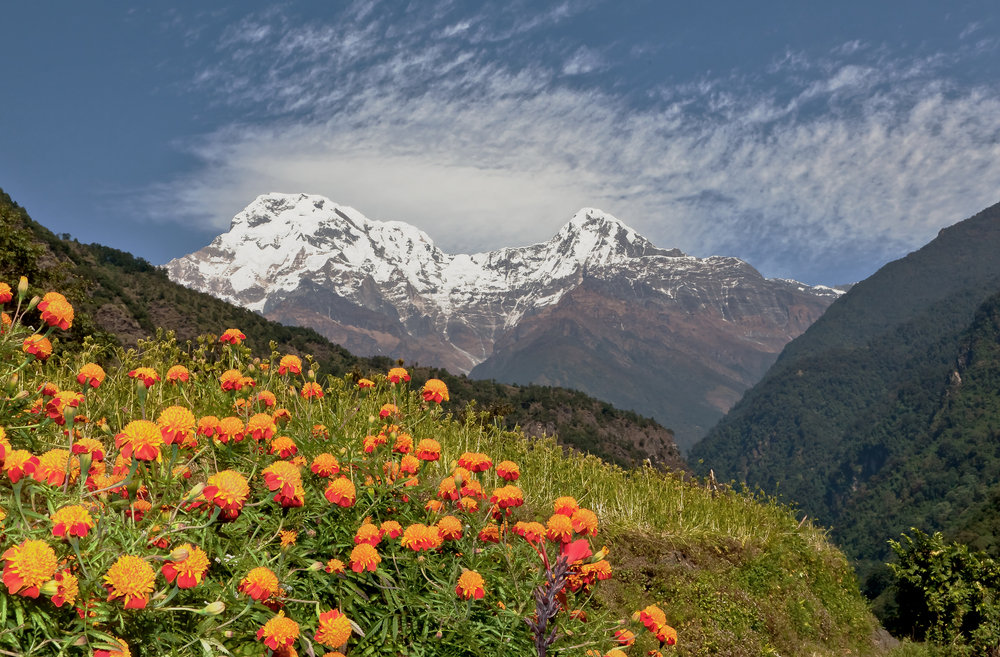 The mystic monasteries, cute little monks, ponderous yaks grazing on quaint village fields and salubrious breeze from the high mountains soothe your city-battered soul like no other medicine.